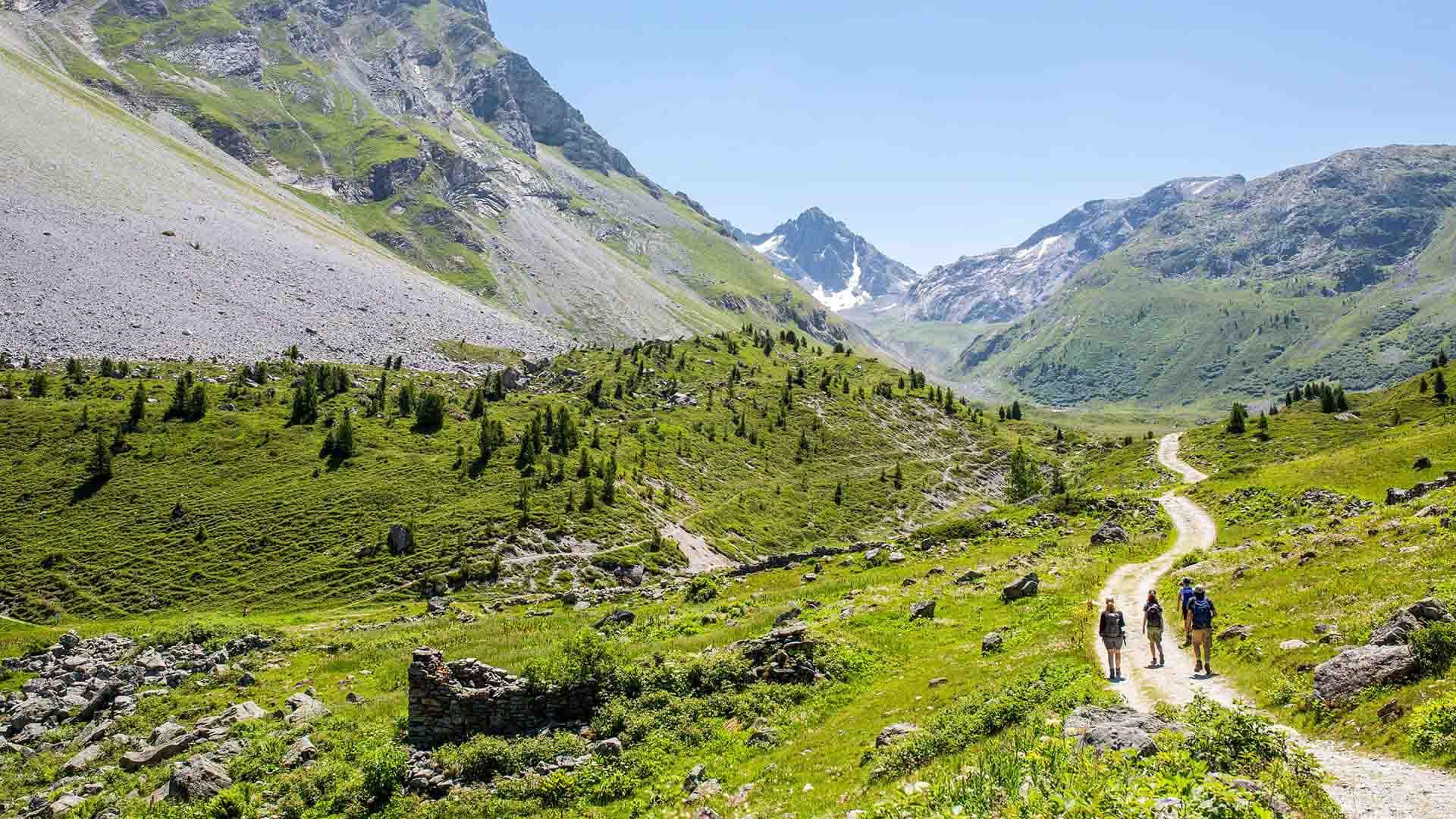 JULY, discover a vibrant and colourful summer version of the mountains, jam-packed full of activities
It's summer at last! You've been dreaming of going on holiday and recharging your batteries for weeks now, months even. Savour the moment and enjoy precious family time together.
Relax, unwind and make the most of every second. Soak up all the goodness of this mountain getaway and let an invigorating breath of fresh air envelope you as the soothing sound of cowbells tinkling in the pastures washes over you.
Take pleasure in the stunning impressionist-style views of tranquil lush green mountain landscapes, scattered with hints of moss campion and fireweed, thistle, rampion and gentian...

Open your eyes and let yourself go: welcome to Les 3 Vallées in July!
You'll love
1. Getting yourself into Tour de France mode
The loop regularly takes in the legendary 3 Vallées mountain passes.
The world's best cyclists last came here in 2020 when they climbed the Col de la Loze. They will return in July 2023 for this mythical climb for the Tour de France.
Le Col de la Loze: a ski run in winter, this turns into a cycle path in summer.
Connecting Courchevel to Méribel, this exceptional itinerary reaches altitudes of 2,305 metres, but you don't have to wear a yellow jersey to be give it a go! The route is accessible to all, thanks to the wide selection of electric bikes available to rent throughout the destination.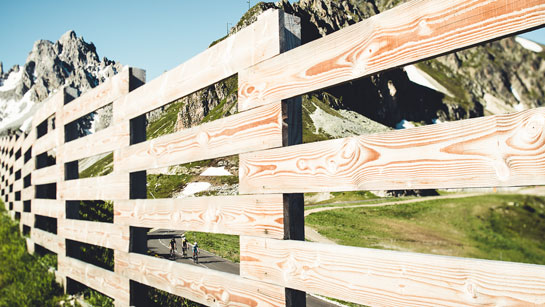 ---
2. Trying your hand at all sorts of open air sports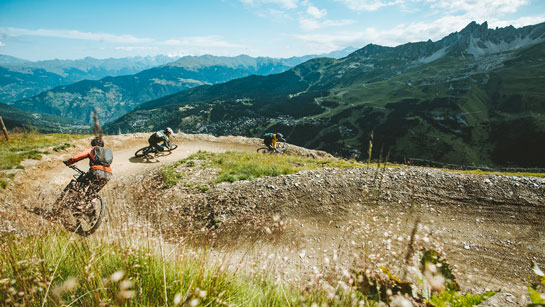 Collectively known as outdoor sports, these take place at the heart of nature. Firing our imagination all-year-round, thanks to photos and videos shared by the press and found on social media, you too can have a go at activities such as climbing, hiking, glacier hiking, trail running, mountain biking, via ferrata and even canoeing or paddleboarding on the destination's many lakes, whatever your level!
Embark on fun and sporty adventures, under the watchful eye of local professionals, and immersed in these stunning surroundings.
---
3. Stopping off at a mountain refuge for the first time
There's no better way to fully experience this rich and revitalising mountain environment.
Far from the stereotypical images, set off to discover regional retreats, authentic havens of comfort and tranquillity at the heart of nature, where every meal is a delight for the tastebuds. And where memories are made to be cherished, and last a lifetime.
---
4. Chilling out by the lake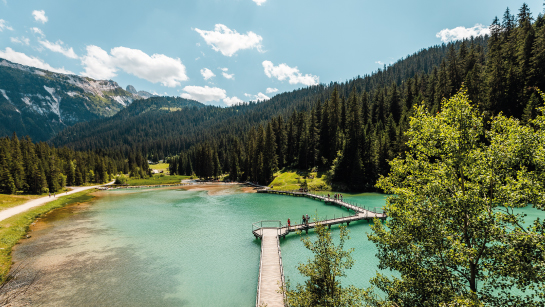 Far from the busy coastal resorts, Les 3 Vallées' crystal clear gems invite you to relax and unwind. Take a dip in the man-made lake at Courchevel Le Praz, or enjoy a picnic and some well-deserved time out at the Lac de la Rosière in Courchevel Moriond, Lac de Tueda in Méribel or at Les Bruyères man-made lake in Les Menuires...
Nestling at the heart of lush green surroundings, each setting welcomes you to take a break and enjoy precious family time together.
---
5. Being captivated by an amazing fireworks display with a mountain backdrop
Feel like a child again as you watch the traditional Bastille Day fireworks display on the 14th of July! Every year, this mid-summer celebration whisks us away to another world, inviting us to raise our eyes in delight and amazement as we take in the sizzle and crackle of fireworks that shoot into the air and set the skies ablaze.
But be warned, the show will be even more magical at the heart of Les 3 Vallées; an exceptional natural setting overlooked by majestic mountains.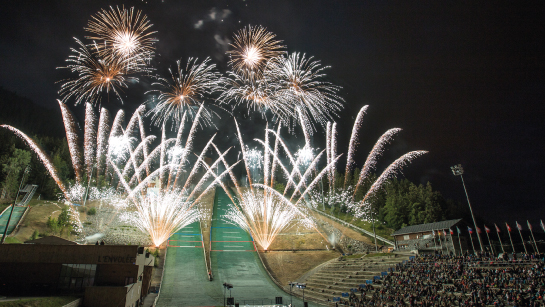 As well as
Picking the very first wild strawberries of the season, and eating them with your fingers like children!
Being lucky enough to hike at sunrise and sunset, enjoying a break from reality where this tableau vivant reveals itself before your eyes, boasting unforgettable views, colours and light with every passing second.
Strolling through the markets, discovering local farmers and artisans, delicious regional produce and so much more.
Organising original fun activities that the whole family will love.
Going the extra mile and enjoying amazing hikes, experiencing a feeling of well-being combined with the satisfaction of reaching the summit and being rewarded with exceptional views.