Tailor-made accommodation options
Countless cocoons
Once you've selected Les 3 Vallées as your destination, next, it's up to you to choose how you want to experience it. You need to decide which setting and atmosphere you want for your adventure, and that means making the all-important accommodation decision: that's what will set the tone of your stay, create the ambiance, and determine whether you share the experience or spend it solely among you and yours. How accommodation is configured, the pace of life and the soundtrack to your holiday in Les 3 Vallées can all vary: a crackling fire in the fireplace of a quiet chalet, or a sunshine-filled DJ set on a terrace… The same applies to style: you can opt for reclaimed wood and authenticity, or a trendy designer feel. Once again, feel safe in the knowledge that every option under the sun can be found in Les 3 Vallées.
Designer cocoon accommodation
Chic cocoons just for you and your family or group of friends… Everyone will feel immediately at home and thoroughly enjoy their stay in all its intimacy. This type of accommodation is a mountain holiday classic that really endures because it boasts so many great qualities and moves with the times. The designer decor, light wood and gentle colour schemes soothe and comfort guests who take shelter here in their very own warm, welcoming oasis.
Views are in ready supply, inviting you to unwind, and depending on the address, the experience of these famously cosy nests is rounded off by a range of à la carte services. This accommodation is a real gem, both in terms of decor and comfort, and holidaymakers can't get enough.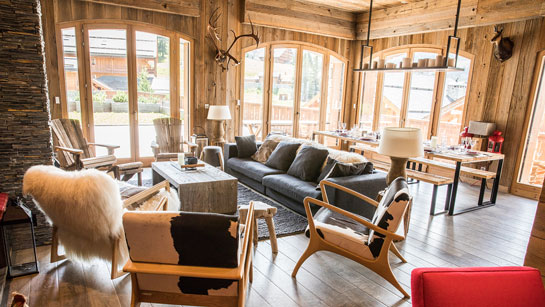 ---
Spa & Well-Being
The mountains are the perfect place to recharge your batteries, leading to the expansion of well-being and dedicated spa areas across Les 3 Vallées. While some resorts such as Brides-les-Bains have made well-being their speciality, others also boast shared and private spaces devoted to pampering.
The comforting warmth of a spa after a healthy dose of fresh air couldn't be more welcome, in winter and summer. A wide variety of body and facial treatment techniques and packages is available. An oasis of pampering, relaxation, and warmth, to enjoy individually or to share… Sheer bliss!
---
Family Friendly
Whether it's a chalet, hotel, residence or apartment, it's the design and amenities that determine whether holiday accommodation is properly adapted for families. Activities, dedicated areas, easy access to the slopes and other key facilities, baby kits, quality services… so many options make all the difference in creating somewhere truly "family friendly".
In the mountains, accommodation providers work hard to provide family access to the slopes and all that goes with it, knowing what a huge difference it can make to your holiday.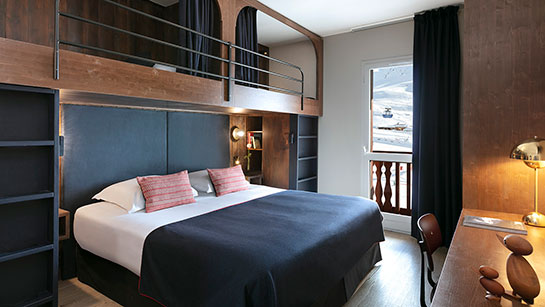 FOCUS ON 2022!
Pack your bags for a stay in Les 3 Vallées.
Sample the delicious snow on the immaculate, freshly groomed slopes. Marvel at every turn made in this white paradise, surrounded by grandiose panoramas. Recharge your energy levels in a protected natural environment. Experience stirring emotions and soft sensations, shared moments and make memories to treasure.
Designer hotels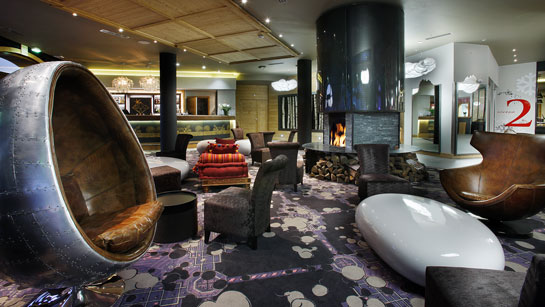 If you have an affinity for curved lines, colours, and revisited materials… you'll feel right at home in Les 3 Vallées. Certain enthusiastic property owners take real pleasure in their knack for combining design with hospitality and creating original ambiances and atmospheres to delight visitors of an artistic bent.
Nods to artists, inspirational interiors, unique furniture and sometimes even concept stores… design is everywhere… and the altitude makes the perfect showcase.
---
Making friends
Some accommodation leans more towards social interaction than others. These hotels or residences are an invitation to open up, to share and meet people. Specially designed to preserve peace and intimacy when we want it, their common areas are lovely, joyful places!
From ski rooms to lobbies, to terraces, fireplace lounges and of course hotel bars… They all invite you to rediscover a holiday where spending time together is a good thing!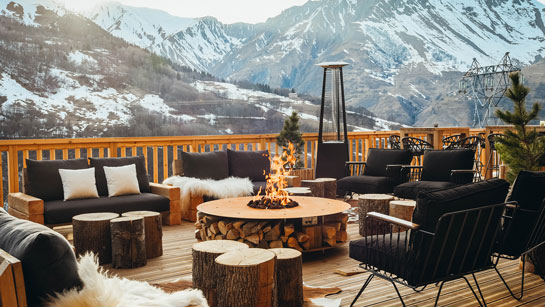 ---
Unique places to stay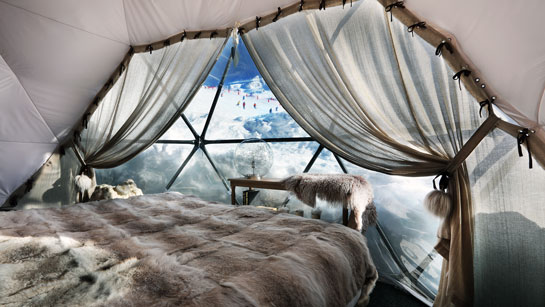 In summer, and at the height of winter, it's always great to discover accommodation in Les 3 Vallées which has a certain creative, original flair. From slopeside cabins, to renovated farms, from welcoming gîtes tucked away in the forest, to cosy refuges in the summits, and luxurious takes on the traditional igloo…
Spend a single night in any of these places… and you'll leave feeling as wide-eyed as a 10-year-old!
Immense playground
Top holiday ideas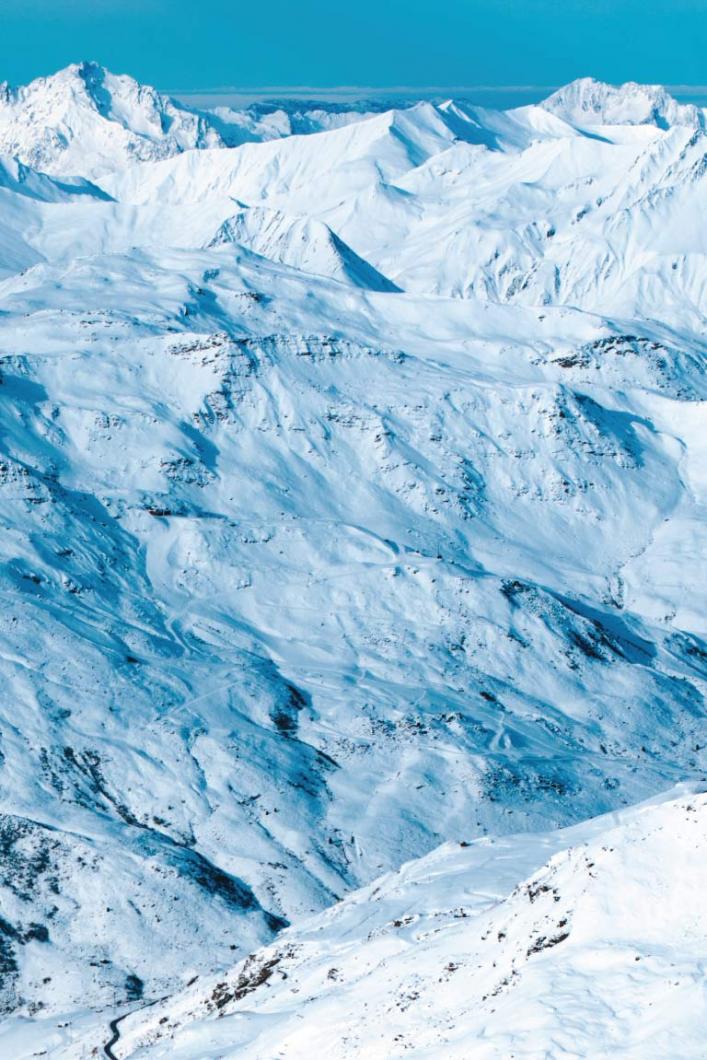 In the world's largest ski area, the ski season runs from the beginning of December to the end of April. Five whole months to explore the white paradise, on consistently good snow.

Five months of grandiose panoramas to be savoured, during a picnic at the summit or a break on the terrace. Five months of wonderful sensations whatever your level of skiing. Five months of pure escapism to enjoy with your partner, friends or family. In short, an immense playground for an unforgettable season! To prepare for it, discover our 7 ideas for holidays to get off the beaten track and enjoy a great get together in the 3 Valleys!
Top holiday ideas