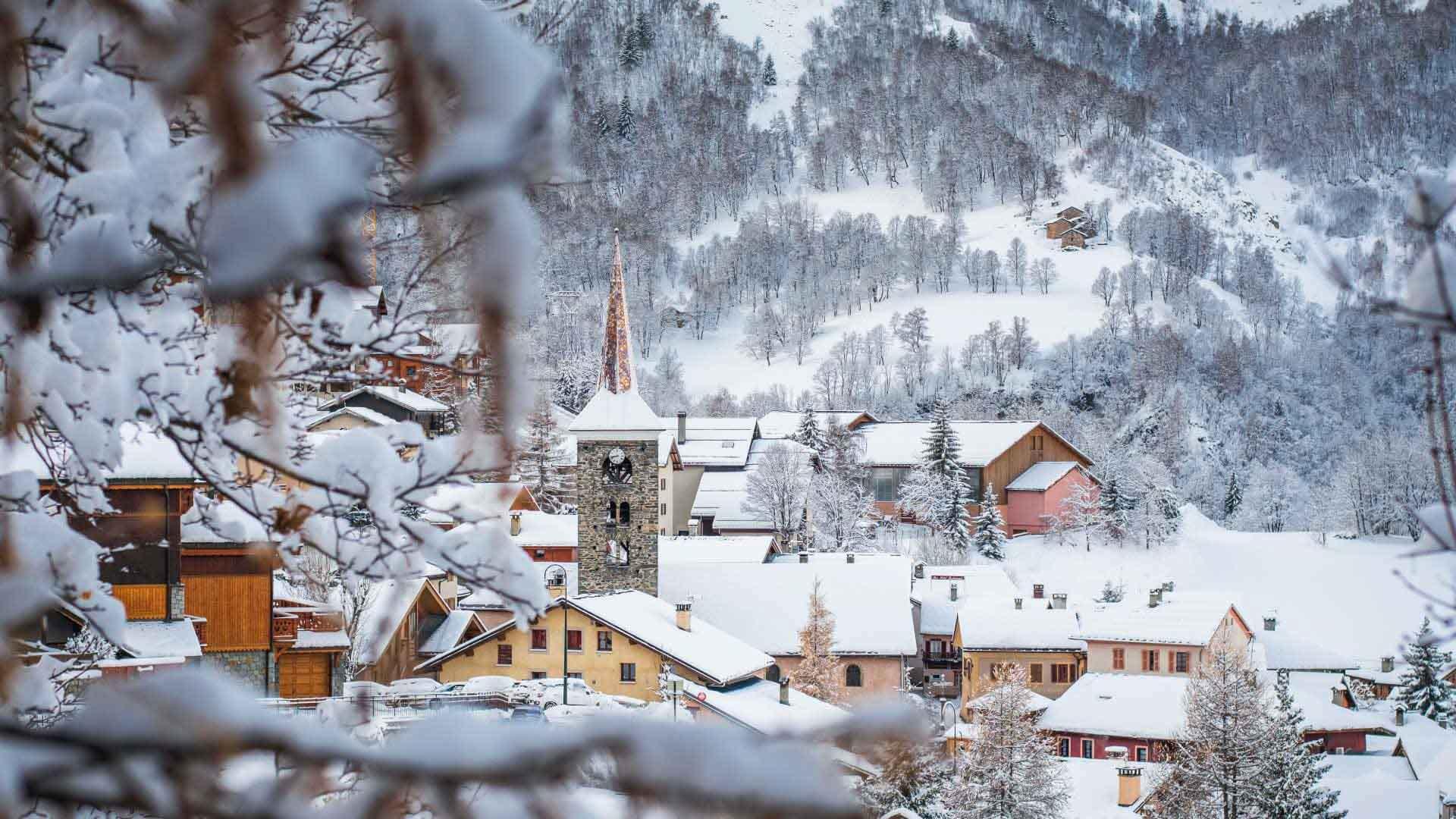 Saint-Martin-de-Belleville
3 Vallées destination: the old-fashioned charm of Saint-Martin-de-Belleville
At the start of the Belleville valley, at an altitude of 1,450m, lies Saint-Martin-de-Belleville. This village, whose ski area reaches up to 2,400m, perfectly blends authenticity and discreet luxury.
Its twenty-two hamlets (Le Châtelard, Béranger, Villarabout etc) offer all the traditional charm of the Savoie, at the heart of the incomparable Vanoise massif. These hamlets are grouped into 5 districts: Centre Village, Les Grangeraies, la Villette, Villarencel and Les Places. This close-knit, historic village excels in the art of receiving its guests in style.
With top-of-the-range accommodation and personal services, visitors will enjoy an elegantly understated holiday. Saint Martin offers a unique experience born of a subtle harmony of styles, genres and eras.
Away from the hustle and bustle of the large neighbouring ski resorts and yet with direct access to the largest ski area in the world.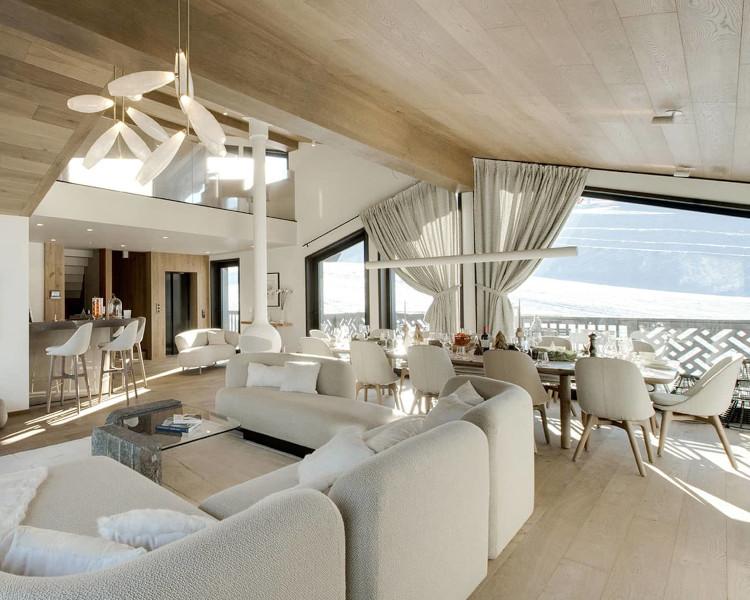 Book your stay
Les 3 Vallées Travel is: a team 100% at your service, a perfect knowledge of Les 3 Vallées area, personalized advice, a selection of the best accommodation in each resort of Les 3 Vallées, an infinite number of possibilities...
Skiers staying at Saint-Martin-de-Belleville will enjoy an enchanting holiday!
A resort with soul
Saint-Martin-de-Belleville, a charming destination in Les 3 Vallées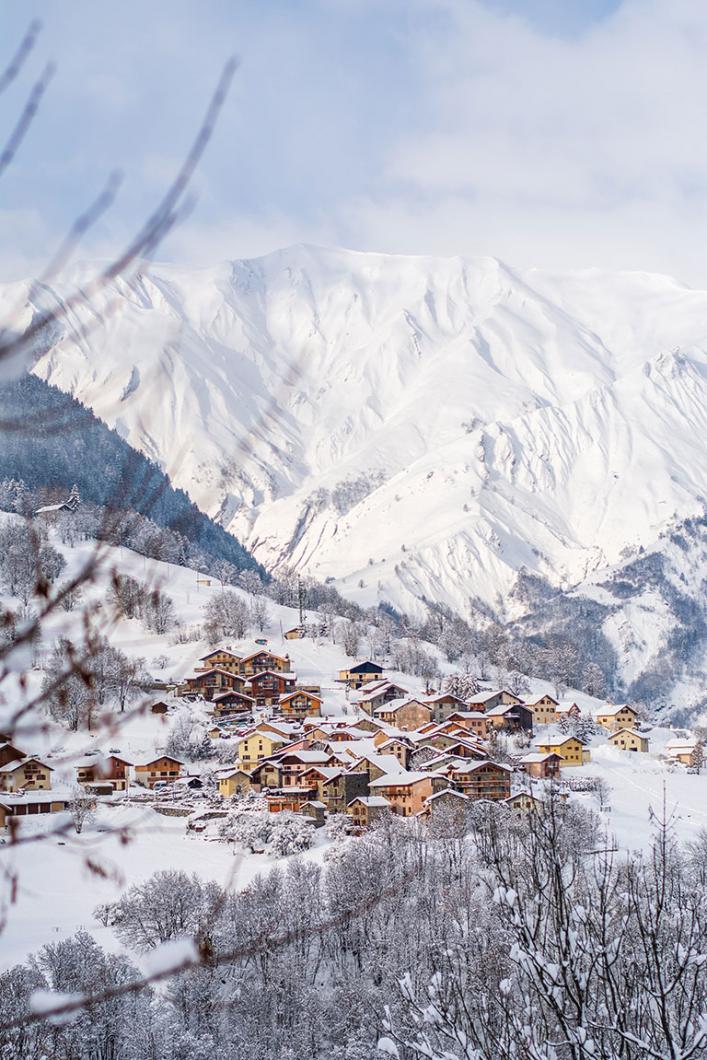 Visitors in search of authenticity should take the time to wander Saint-Martin de-Belleville's narrow streets where they will find typical Savoyard architecture and historical monuments cohabiting with comfortable modern stone and wood chalets. During your stay, immerse yourself in its history: push open the door of the church to discover its Baroque splendour, be drawn back in time at the old bread oven, and soak up the character of the Savoie in the village museum.

Take time out from your daily routine in this gentle, magical atmosphere and drink in its incredible natural setting. Surrounded by grandiose peaks, Saint-Martin-de-Belleville is a resort with soul, and may become your favourite place to ski and enjoy the mountains.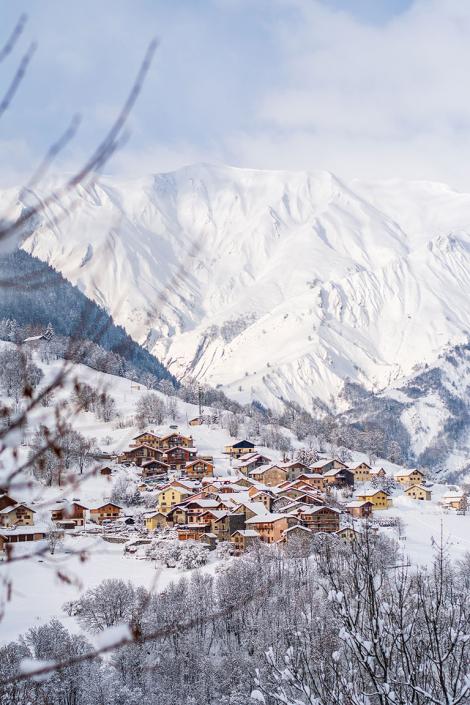 A PLACE TO FEEL AT HOME AND BE PAMPERED
Saint-Martin-de-Belleville's quality accommodation and its discreet luxury that combines comfort and tradition, set this village apart from the six other 3 Vallées resorts.
At the end of a day in the open air, you can enjoy relaxing in the welcoming atmosphere of an authentic traditional wooden chalet. Or maybe you will choose a cosy, contemporary converted farmhouse. Whether you choose an upmarket hotel or residence, either at the foot of the slopes or in a more peaceful setting, your hosts will offer you a genuine welcome to comfortable and prestigious surroundings.
Enhance your enjoyment by indulging in the à la carte services offered in many establishments. You could enjoy sophisticated meals served in your own room or the services of a chauffeur to take you wherever you want to go!
THE GENUINENESS OF THE LOCALS
Their warm, down-to-earth nature, and attachment to their land and history, leaves an indelible impression on visitors. In Saint-Martin-de-Belleville, the spectacular mountains and valleys are a wonder to behold. Come to enjoy the pleasures of skiing and much more besides...
DISHES WITH THE FLAVOURS OF THE PAST
Authenticity, tradition and culinary heritage are the keystones of the unique cuisine offered by the village's chefs. They perfect their recipes, cherish local savoir-faire and work with local produce in order to delight your taste buds. Their generosity of spirit and passion for good food is reflected in the dishes they offer.
You may find it hard to choose between a good local restaurant in an old converted barn or a fabulous gastronomic dinner at the 3 Michelin-starred restaurant at La Bouitte Hotel & Spa. The extensive array of restaurants includes Michelin stars, farmhouse inns and cosy, welcoming establishments, ensuring your holiday is rich in culinary delights.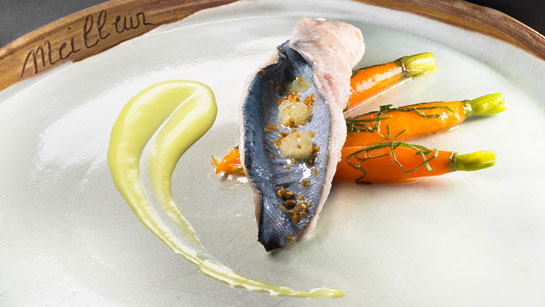 ---
LIMITLESS SKIING
Day is dawning over the snowy mountains and in the calm of the morning you are longing to get out into the immense 3 Vallées playground... Warmly wrapped up with a skipass in your pocket, you are ready for a marvellous day on the slopes. Put your skis on at the village centre and start your adventure with a trip in a gondola and then a chairlift before whizzing down endless run with unique views.
An additional benefit is that free buses run between Saint-Martin-de-Belleville and Val Thorens, passing through the various villages and hamlets in between. Just let yourself be chauffeured! The 600km of ski runs in the world's largest ski area are yours to explore: green, blue, red and black... there is an equal share of run for novice and expert skiers so everyone can choose routes to suit them.
More information about Saint-Martin-de-Belleville:
That's it! You know almost everything about your favourite resort in Les 3 Vallées, but you would like to have more information about Saint-Martin-de-Belleville: its activities, events, shops, restaurants, accommodation providers, etc.
You can contact them and also book your stay in this resort directly. See you soon in Les 3 Vallées!
The summer experience
Saint-Martin-de-Belleville, a breath of fresh air in summer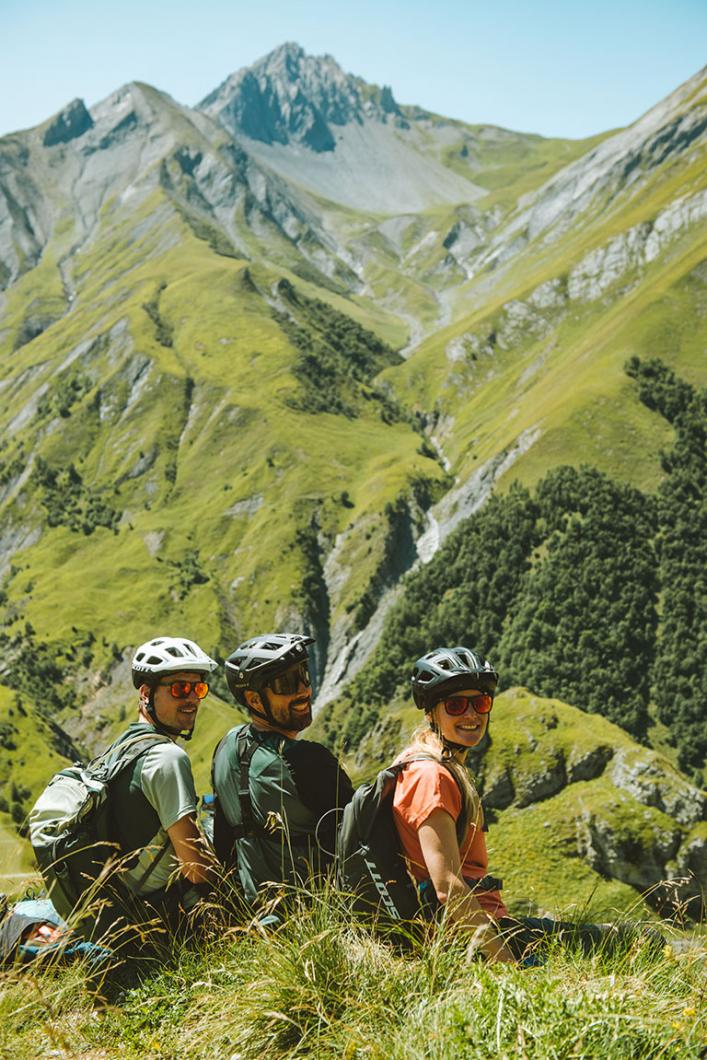 This village resort also has a lot to offer in the summer season. In summer sunshine, surrounded by pastures and pine forests stripped of their snow, the village's authentic character exudes even more charm. Visit a mountain farm, enjoy the fauna and flora on a walk, or try your hand at mountain biking... The many and varied activities have one thing in common with the village resort: they leave visitors feeling content and fulfilled.

The village's cultural events enhance the summer experience. Festivities are held throughout the summer, allowing you to live at the pace of life of the locals and discover the valley's heritage and customs. Every year in June, the ancient tradition of the cows and goats being driven up to the mountain pastures is transformed into a village festival, complete with entertainment, DJ and a barbecue evening. Later in the summer, the craft beer festival fills the streets of Saint-Martin-de-Belleville with jollity. Every 15th of August, there is a major pilgrimage to the Notre-Dame-de-la-Vie shrine, a 17th century listed monument.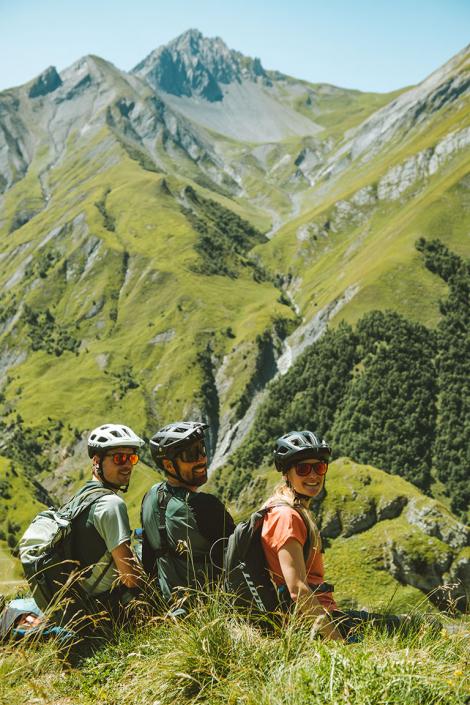 A VILLAGE RESORT WITHIN EASY REACH
Saint-Martin-de-Belleville can be easily reached by plane, train or car. Once you have arrived at one of the four nearby airports (Chambéry, Grenoble, Geneva and Lyon) you can then reach the resort in 2 hours by road. Or you can opt to come by train to Moûtiers and finish your journey by bus, taxi or hire car for the 30-minute drive to your destination.
Don't worry it may snow...
Alternatively, come by car to Saint-Martin-de-Belleville. Don't worry it may snow: there are several areas by the side of the roads leading to the resort where you can safely put on snow chains. As for parking, it is free in the village, and the Tourist Office will give you a blue disk which allows you to park for free in the time-limited spaces by the shops. Finally, the Duche, Château Feuillet and Cochet car parks are also free.