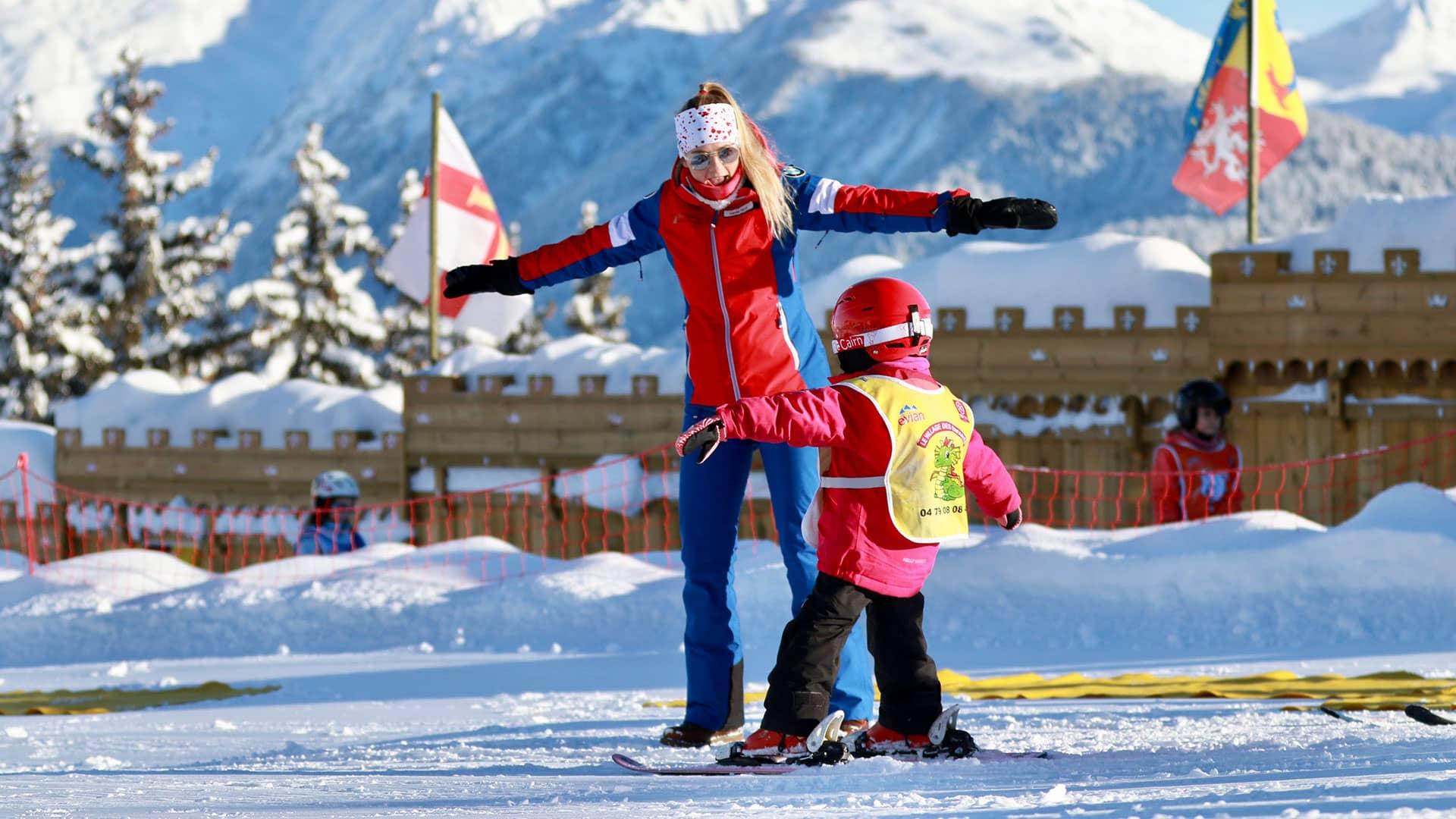 Our practical tips for ski lessons and skipasses
The world's largest ski area with 600 kilometres of runs, Les 3 Vallées is one of a kind.
It's unique for its size, with a network of 342 runs over 7 resorts.
It's unique for its modern, comfortable, and fast fleet of renowned ski lifts.
And it's also unique for a wide variety of recreational areas.
It's a vast adventure destination for experts in search of wide-open spaces, a prime spot for friends and family to get together, and also the perfect location for beginners of all ages…
From the legendary Péclet Glacier black run to the fun zones and beginner areas beloved by families, precious memories are formed in all four corners of this ski area.

A WIDE RANGE OF SKIPASSES TO SUIT ALL SKIERS
An essential key to unlock this limitless playground, Les 3 Vallées skipass adapts to suit all kinds of skiers and preferences.
And we're not even talking about just one skipass, but a whole range of options to cater as closely as possible to skiers' individual needs.
Family Pass (two parents + a minimum of two children) where everybody pays the child rate, Solo Pass so you can ski when you want - also enjoying the child rate on Saturdays, Tribu Pass - 1-week skipasses for skiing with friends …
As well as 4 season packages for snowsports lovers who want to escape to Les 3 Vallées throughout the winter. Discover the 3 Vallées skipass that matches your requirements.
---
PERSONALISED LESSONS FOR MAKING REAL PROGRESS WITH THE ESF FRENCH SKI SCHOOL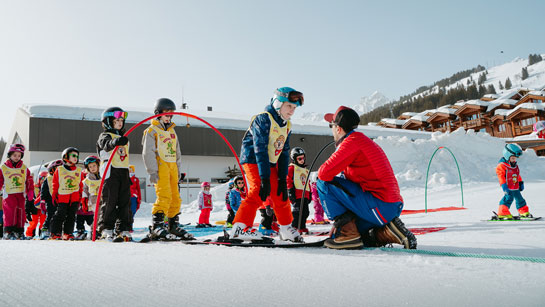 Dependable and driven by a shared passion, every winter they don their red jumpers and willingly share their expertise, techniques, and tips with pupils of all ages. They're by our side when we clip on our skis for the first time, attempt our first snowplough turns, move up through the star badges, develop our skills and have fun in the powder snow…
We embark on our first black runs and forge our very best off-piste memories with them. They teach us all about the mountains they love, which they want to share and to protect.
All that's left is to choose the package best adapted to everyone to get the most from their instruction: Piou-Piou lessons and nursery for little ones, individual or group lessons, in the mornings, afternoons or the whole day, skiing or snowboarding, off-piste, Team Rider and Freestyle courses for teens, not to mention the many package options (lessons plus skipasses) for adult and child beginners!
Les 3 Vallées top tip: think ahead to get the most out of your stay
Why wait until you arrive in resort to sort out your skipasses and book ski lessons?
Now that these services are available online and made very simple to use, you can book ESF French Ski School lessons several weeks in advance from home and buy your skipasses online. This will give you even more peace of mind and a sense of freedom from the off, meaning you can get going with ski lessons or get started on the slopes without having to visit the ski lift sales points or ESF French Ski School office first.
On the subject of skipasses, if this is your first purchase, consider ordering your pass a few days before you arrive in Les 3 Vallées. Then you can choose to either pick it up on site, or have it delivered direct to your home address. Stored carefully between seasons, skipasses can be recharged online before each new visit. If something comes up, your skipass can be cancelled, refunded, or exchanged free of charge up until your first day of skiing, as long as it remains unused.
Les 3 Vallées
The best of
skiing
It's no coincidence that Les 3 Vallées is THE n°1 destination for connoisseurs: in the world's largest ski area, a 600-kilometre network of doorstep skiing runs delights skiers of all abilities.