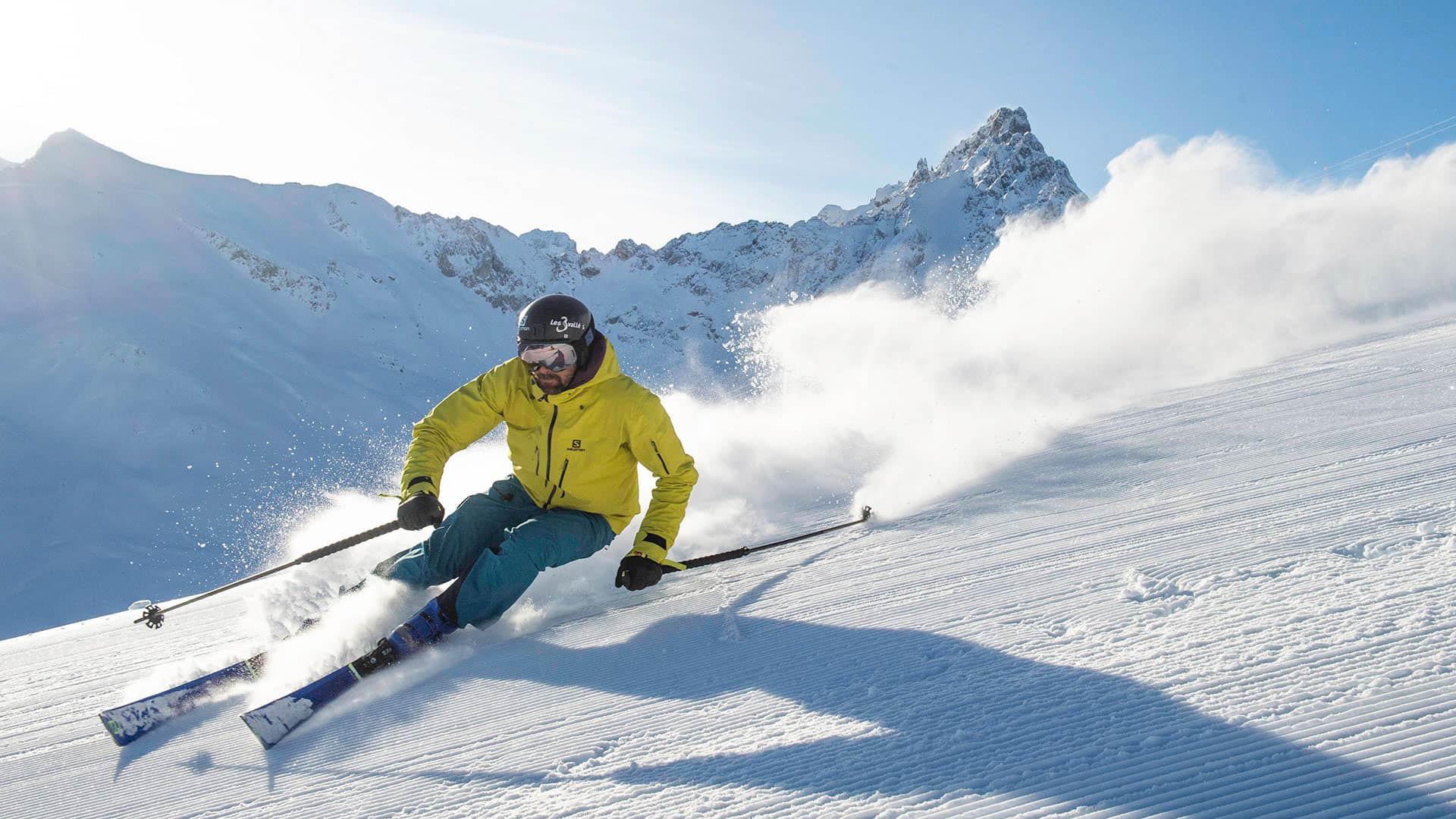 A season in Les 3 Vallées: Escape with these 4 offers - 23/24 winter season
The world's largest ski area encompasses 7 ski resorts, 600km of ski runs and a multitude of exceptional panoramas ...
Once you have tasted the delights of Les 3 Vallées, you'll want to come back again and again, winter after winter.
The joys of skiing only last for a few months, so why not savour them until the last snowflake by taking advantage of a season pass?
Come and enjoy the world's largest ski area from December 9, 2023, to April 19, 2024!
To ensure you have a complete skiing experience throughout the season, partial connections are available from December 2 to December 8, 2023, and from April 20 to April 21, 2024, allowing you to access a portion of the ski area.
Experience the joy of skiing from November 25, 2023, to May 5, 2024, thanks to Val Thorens, the highest ski resort in Europe, and Orelle.
Discover our four season passes, Illimité, Liberté, 2/7 and Skiflex, and escape to the mountains all winter long.
Buy your 3 Vallées Season Pass
Discover the opening dates of each of the 3 Vallées resorts:
Les 3 Vallées: from December 9, 2023, to April 19, 2024 (partial opening from December 2 to December 8, and on April 20 & 21).
Val Thorens & Orelle: from November 25, 2023, to May 5, 2024.
Courchevel & Méribel: from December 2, 2023, to April 21, 2024 (Courchevel-Moriond and Courchevel-La Tania open on December 9, 2023).
Les Menuires: from December 9, 2023, to April 19, 2024.
Brides-les-Bains: from December 9, 2023, to April 12, 2024.
Saint-Martin-de-Belleville: from December 16, 2023, to April 19, 2024.
---
Prices are indicative and may be modified.
The online purchase will be available in October - thank you for your understanding.
1. UNLIMITED 3 VALLÉES PASS
Imagine a pass which allows you to make your way from one resort to another in Les 3 Vallées without limit or time constraint.
An unlimited pass that covers every month of the winter season and allows you to jump on your skis whenever you want, with your partner or your group or on your own.
With an Unlimited 3 Vallées Pass, you only have to buy a skipass once for the whole ski season!
Family
As for families with budding skiers, the Unlimited Family Pass allows them to enjoy skiing for:
1,240€ per person (offer for 2 parents and 2 or more children under 18).
Tribu
Groups of 3 or more skiers can opt for the Unlimited Tribu Pass and enjoy a ski season for:
Solo
Free for children up to and including 4 years old, and available at a preferential price for those under 30.
An Unlimited Solo Pass available for:
Youth rate (from 5 to 29 years old): 1,085€,
Adult (from 30 to 64 years old): 1,550€,
Senior (from 65 to 74 years old): 1,395€,
Veteran (75 years old and more): 387.50€.
Information concerning urban transport in Courchevel:
All the 3 Vallées Season Passes (Unlimited, Skiflex, 2/7 and 3 Vallées Liberté) include ski lifts on urban timetables in Courchevel (before 9 a.m. > after 5 p.m.).
This urban access is also included for the 3 Vallées "stay" passes from 1 day to 21 days.
The lifts concerned are Grangettes and Le Praz (7.45am > 11.30pm) as well as Jardin Alpin (8.35am > 7.10pm).
It's going to be a memorable season!
So you can spread a little happiness, Les 3 Vallées allows Unlimited Pass holders to invite friends to discover the wide open spaces of the ski area for two days.
With the purchase of your 3 Vallées Unlimited, get two free days of skiing!
The other advantages of Unlimited 3 Vallées Pass - 22/23 winter season conditions
Unlimited thrills during an exceptional season
The Unlimited 3 Vallées Pass offers you skiing thrills without time limits, and it also transcends borders! From the legendary powder of Japan to exotic resorts in Australia or the Chilean Andes, treat yourself to an unforgettable season around the globe.
Your Pass 3 Vallées Illimité is your entry ticket to:
3 days of free skiing at Shiga Kogen in Japan
3 days of free skiing at Mount Buller in Australia
3 days of free skiing in one of "Los Tres Valles de Los Andes" resorts (La Parva and Valle Nevado) in Chile
2 free days in 3 of the Vail Resorts* in the United States
*Vail, Beaver Creek, Whistler Blackcomb, Breckenridge, Keystone, Park City, Mountain Resort, Heavenly, Northstar, Kirkwood, Afton Alps, Mt. Brighton, Wilmot, Perisher and Stowe.
3 Vallées subscription
2. 3 Vallées Liberté Pass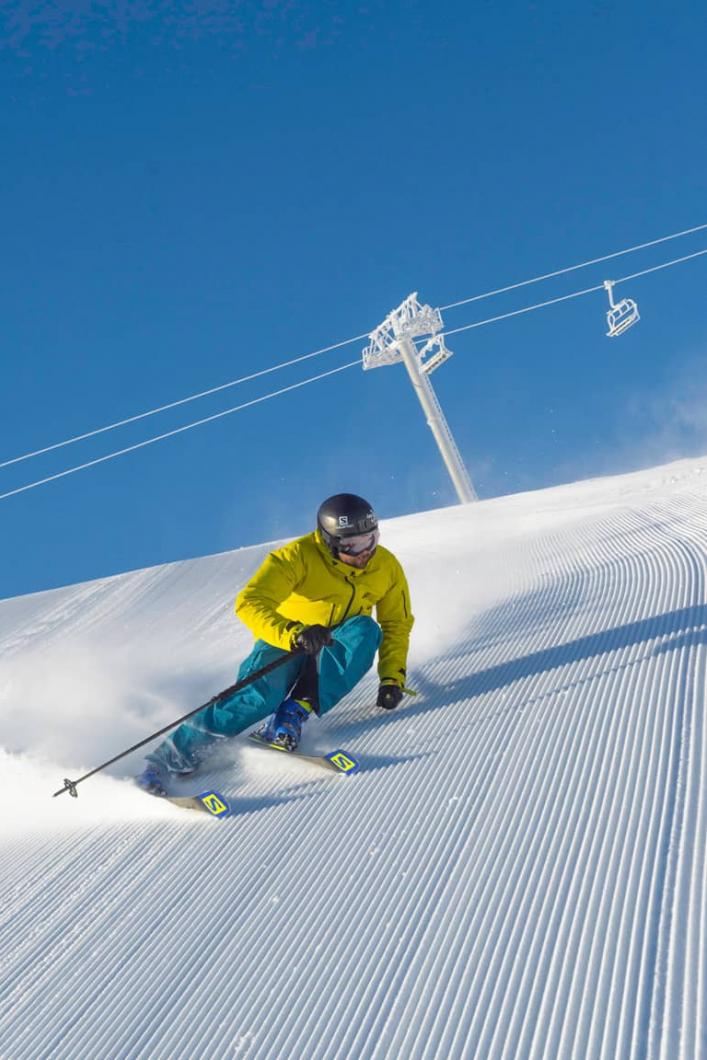 The 3 Vallées Liberté Pass is the season pass to choose for carefree, unplanned skiing, without needing to worry which ski areas you will cover.

Skiers wanting to make the most of Les 3 Vallées resorts for 8 to 21 days per season will find this pass exactly what they are looking for as it adapts to every need. You don't have to pay anything in advance: each day of skiing is calculated in the evening, according to that day's itinerary.

Simply give your bankcard* details when you create your online account, and each week it will be debited automatically. Note that it is possible to include several skiers on the same account. Wrap up warm, jump onto your skis and you can enjoy your days on the slopes while your pass records your route for you! You can view the details on your personal account with just a few clicks.
* Foreign bank cards are accepted

The Pass 3 Vallées Liberté (30€ for the year, from 1st November to the following 31st October) gives you preferential rates and loyalty bonuses throughout the season in the ski area:
* 10% off the public adult day rate,
* 20% off every Saturday,
* The 9th day of skiing is free, after which every 6th day is free…

It's complete liberty on skis!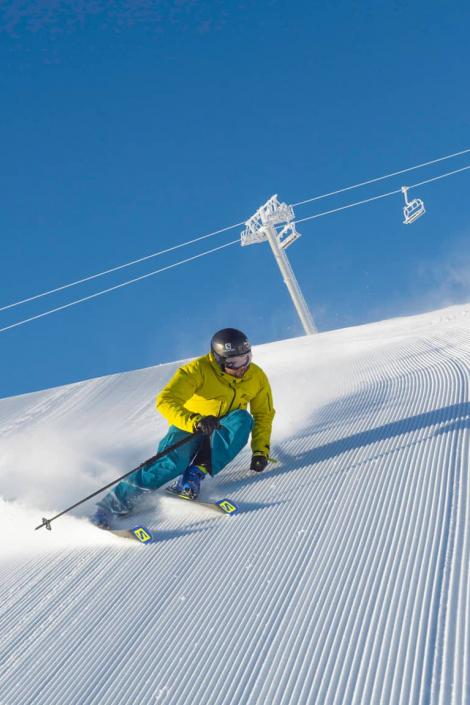 3. 3 VALLÉES 2/7 PASS
Because we can't always ski as often as we would like, the 3 Vallées 2/7 Pass has been designed for people who compress their skiing into two days a week:
This easy-to-use pass is available to all at 724€ for the season,
It allows you to treat yourself to two days' skiing per week (on consecutive or non-consecutive days), from Monday to Sunday.
This way, you can spend every minute on the slopes without the bother of renewing your ski pass...
4. 3 VALLÉES SKIFLEX PASS
For people who intend to enjoy Les 3 Vallées every week but want to keep their schedule completely flexible, this pass gives access to 20 lift-rides in the ski area per week:
It allows you to use your rides at any time from Monday to Sunday,
And if you exceed the threshold of 20 rides, you simply pay an extra 11.50€ per lift.
Either for a treat at weekends or every day after work...
Unforgettable setting
Suitable for all types of skiers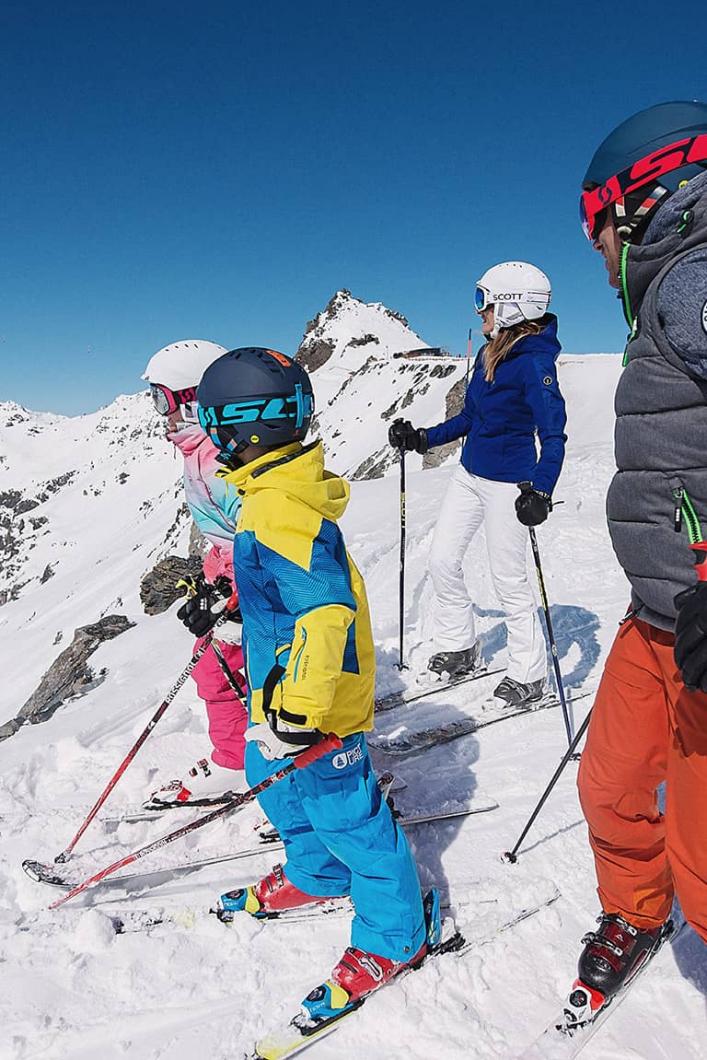 Season passes fit to your schedule and preferences and they are equally suitable for all types of skiers.

Experts will delight in the ski area's legendary runs and off-piste while novices will soon develop a taste for the thrills of skiing in an unforgettable setting.

In Les 3 Vallées, you can indulge in your passion for skiing whatever your level, with 50% of the area made up of green and blue runs and 50% of red and black runs.

Unlimited, Liberté, 2/7 or SkiFlex - this season, why not choose a ski pass that allows you to ski in Les 3 Vallées without limitations? These passes will offer you complete freedom to enjoy exhilarating pleasures every week of the season.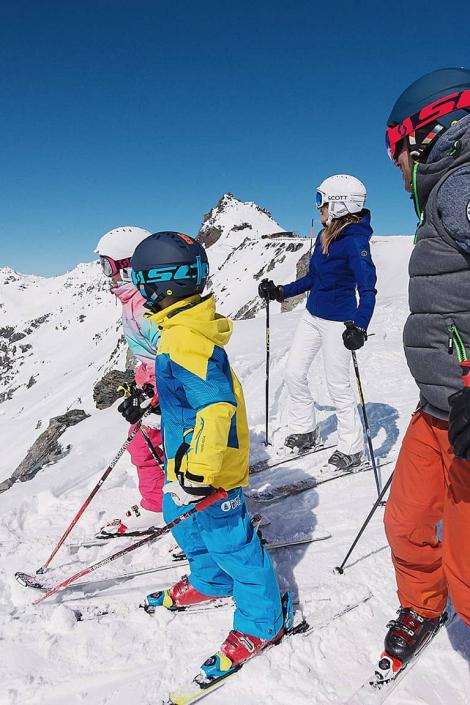 THE ADVANTAGES OF A SEASON 3 VALLÉES PASS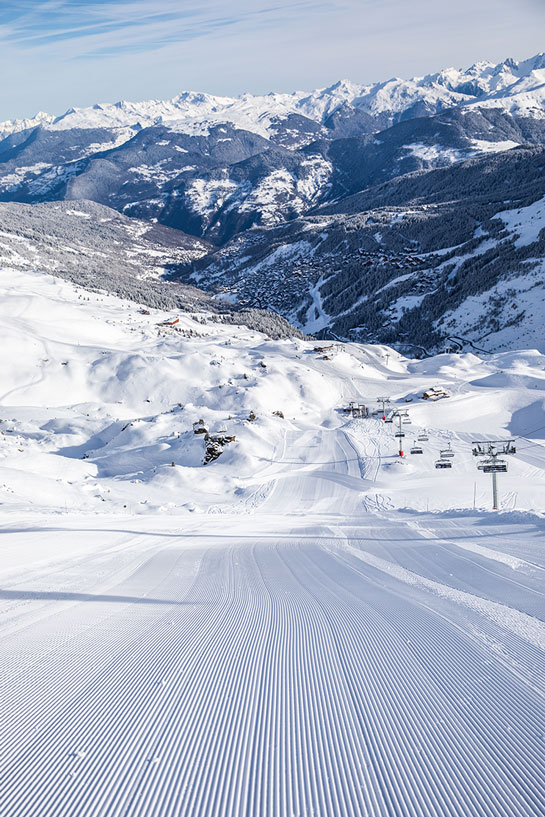 A season of enjoyment
Everything can be managed online:
From ordering your first pass (with free home delivery or on-site collection) to recharging your pass,
Or checking your personal data.
There's no need to visit the lift office – you can spend 100% of your time in the mountains cruising, admiring the scenery, enjoying thrills and endless skiing.
When you order your first pass, you need to allow a few days for it to be delivered to your home (in France or abroad), but once you have it, you can ski whenever you want by recharging it only 5 minutes before you hit the slopes!
Once you have bought your season pass, simply place it in one of the left-hand pockets of your ski jacket or trousers.
The entire 3 Vallées ski area is equipped with contactless equipment which reads your ski pass automatically. And then you can look forward to an entire ski season of fun with no constraints!
Guaranteed skiing and thrills
Beyond their practical and logistical benefits and the flexibility and freedom they offer, these Passes are a chance to give yourself an entire season of discoveries, skiing in comfort and unique panoramic scenery.
One season is not long enough to discover all the charms of Les 3 Vallées ski area and its seven resorts, all of which are full of surprises.
With snow guaranteed from November to April thanks to the ideal natural conditions of a ski area mostly located above 1,800 metres, a 3 Vallées season pass is a guarantee of a fun-filled ski season on the hundreds of kilometres of runs available.
You can ski freely from resort to resort without ever taking off your skis, thanks to the eleven links joining the ski area.
Here you can enjoy breath-taking panoramas and comfortable, state-of-the-art ski lifts. During peak season, the modern infrastructure swallows up the increased numbers of visitors, so you can always enjoy maximum time skiing.
Season passes are practical, easy to use and have no time limits.
They are the perfect way not to waste a single minute while you are enjoying the world's largest playground for skiers.
Exceptionnal skiing
Playground
for experts
Like the other connoisseurs who come from all over the world to glide on the slopes of Les 3 Vallées, you know that this is where you come alive, satisfying your need for vertical drops, quenching your thirst for ascent and descent, walls, moguls and powder snow…