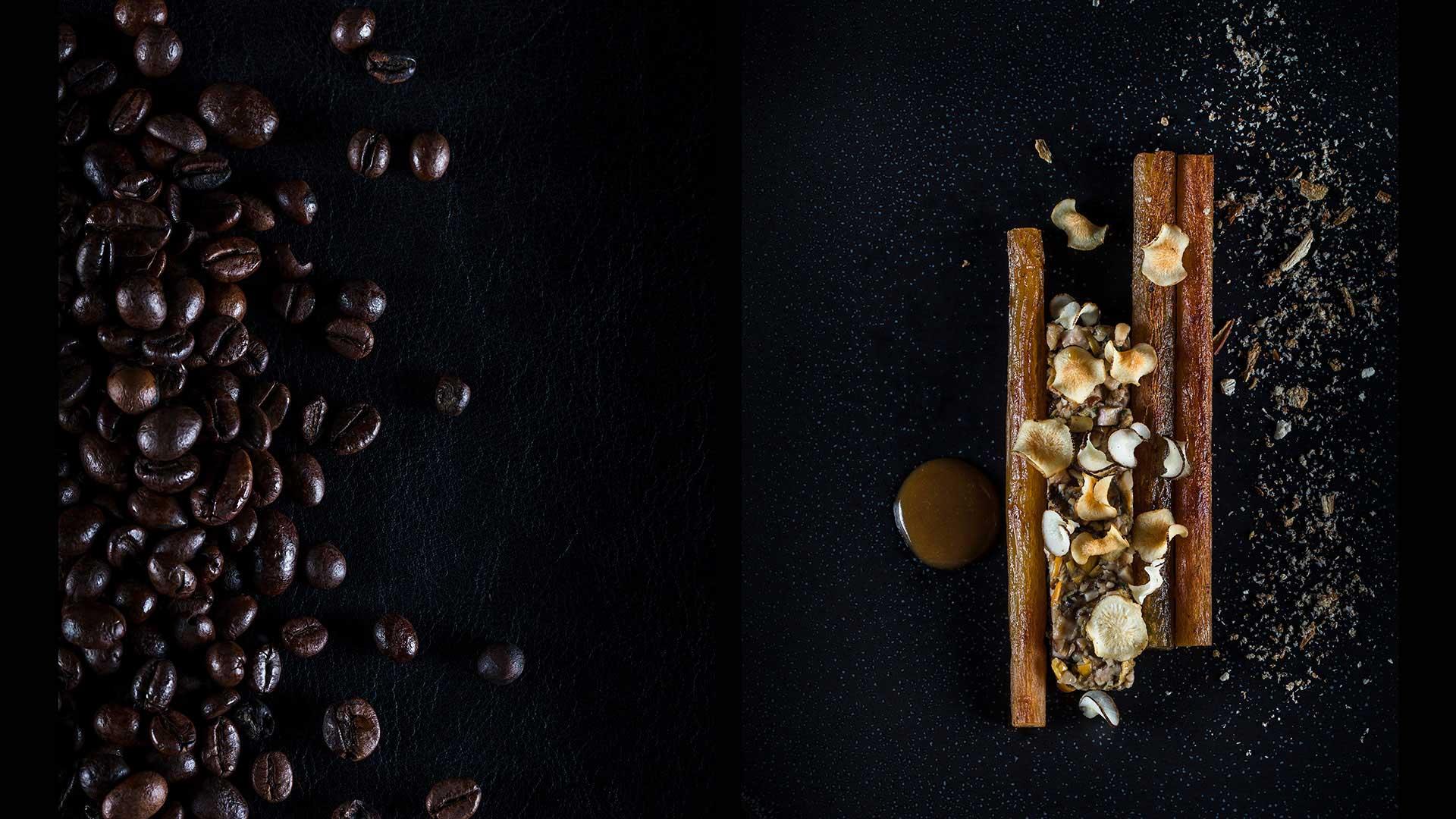 Gastronomy, its in the genes of Les 3 Vallées
The pleasures of the table, passion for local products, appreciation of the good things in life... Gastronomy is deeply rooted in the DNA of Les 3 Vallées. Get ready for a savoury stay! From the typical Savoyard restaurant to the little takeaway on the slopes, not forgetting the Michelin-starred restaurant, there are culinary experiences here to delight all appetites, big or small. Something to satisfy all tastes, fancies and all budgets.
A constellation of stars on the slopes
Magnificent landscapes, iconic slopes, unspoilt nature... Welcome to the world's largest ski area, an exceptional territory for skiing enthusiasts, but not just that! They say that hospitality is an art, and here it is cultivated at the highest level at a number of renowned gastronomic addresses. Les 3 Vallées, boasts a total of 20 stars in the Michelin Guide between 12 restaurants.
Perpetual innovation of the culinary art
Yannick Alleno, three Michelin starred chef at the 1947 restaurant in Courchevel 1850, combines exceptional cuisine with culinary innovation.
Sébastien Vauxion, a two-starred pastry chef, overturns the codes of gourmet cuisine at the only gastronomic dessert restaurant in the world, Le Sarkara in Courchevel 1850.
The master of excellence in the art of marrying food and wine, Laurent Azoulay, Michelin starred chef of the restaurant L'Ekrin in Méribel, works with refinement on an inventive cuisine whose notes are perfected in partnership with exceptional wines.
At L'Azimut in Courchevel-Le Praz, the Michelin-starred Chef François Moureaux, makes sure that each ingredient has a place of honour in his dishes, exploding in the mouth, so that they all come together in a joyful alchemy.
Starred chef at the Les Explorateurs restaurant in Val Thorens, Josselin Jeanblanc creates a cosmopolitan cuisine full of emotions that offers a true gustatory journey.
Starred chef at the Sylvestre restaurant in Courchevel 1850, Sylvestre Wahid welcomes his guests as a "modern innkeeper" where luxury, purity and pleasure combine to creating emotions.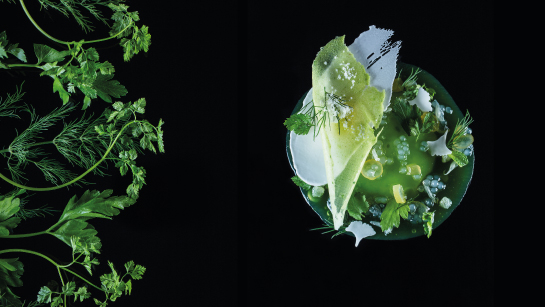 ---
The sublimation of tradition and local produce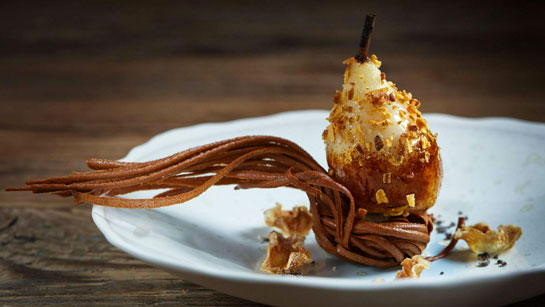 René and Maxime Meilleur, father and son, both Chefs at the 3-Michelin star La Bouitte*** restaurant in Saint-Martin-de-Belleville, are reviving the Savoyard culinary heritage through their creative, pure and imaginative cuisine.
Jean-Rémi Caillon, 2-Michelin star Chef at the Kintessence in Courchevel 1850, reveals creations that shines the spotlight on mountain products.
The land is also a source of inspiration for Chef Stéphane Buron, winner of the prestigious, "Meilleur Ouvrier de France" in 2004, who shines at the 2-Michelin star restaurant, the Chabichou in Courchevel 1850.
Chef at Le Baumanière 1850 in Courchevel, Thomas Prod'homme, together with the super talented GlennViel, create an authentic cuisine that they harmonise with the finest products of the region.
Pieter Riedijk, Chef at the 2-Michelin star restaurant Le Montgomerie in Courchevel 1850, crafts a menu that reflects the seasons.
Finally, Julien Machet, Chef at the Le Farçon restaurant in Courchevel-La Tania, draws his inspiration from his grandmother's recipes, to which he gives a new lease of life, concocting gorgeously refined dishes.
A delight for the tastebuds
Les 3 Vallées Michelin star restaurants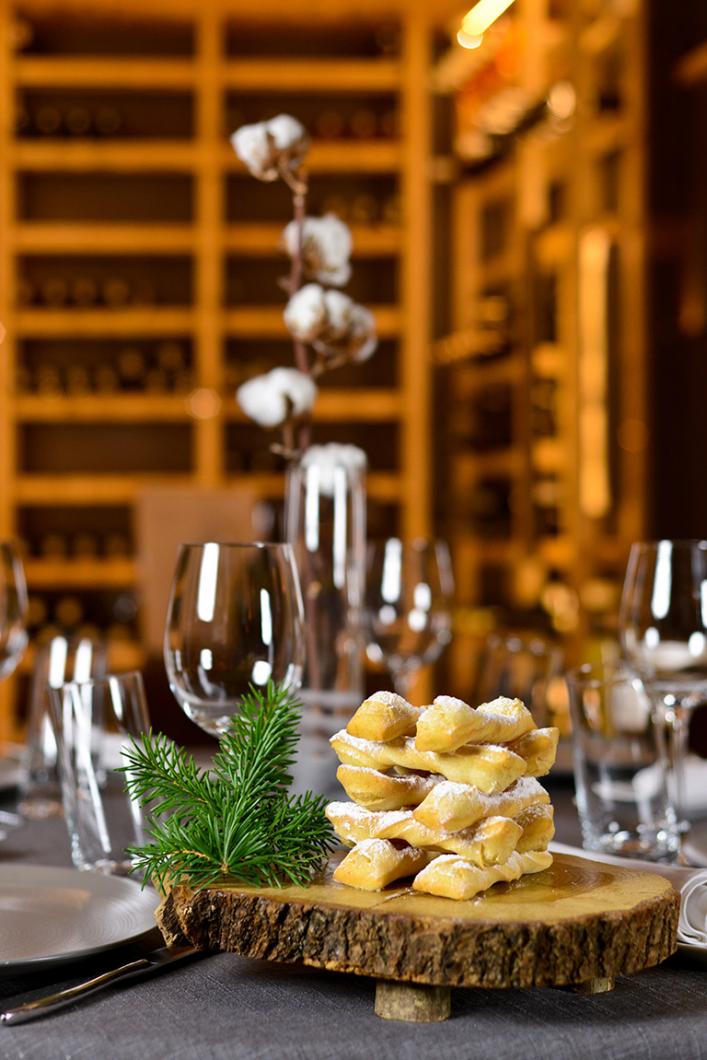 Les 3 Vallées is a record-breaking ski area on many fronts! With a total of 20 Michelin stars and 12 gastronomic restaurants, nowhere else is skiing such a delight for the tastebuds!
Discover the addresses of Les 3 Vallées Michelin-starred restaurants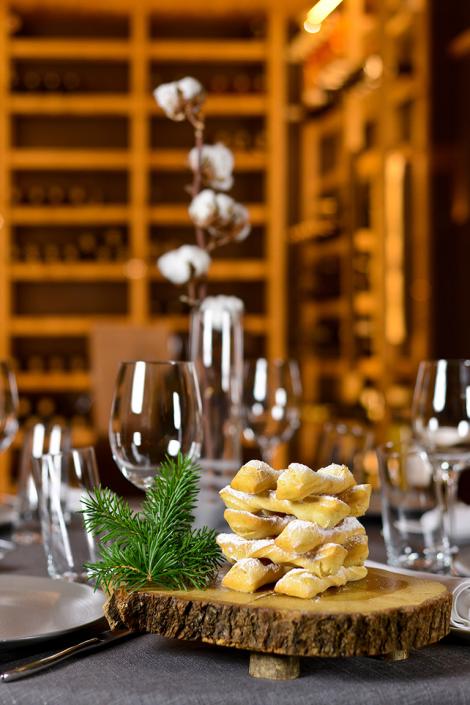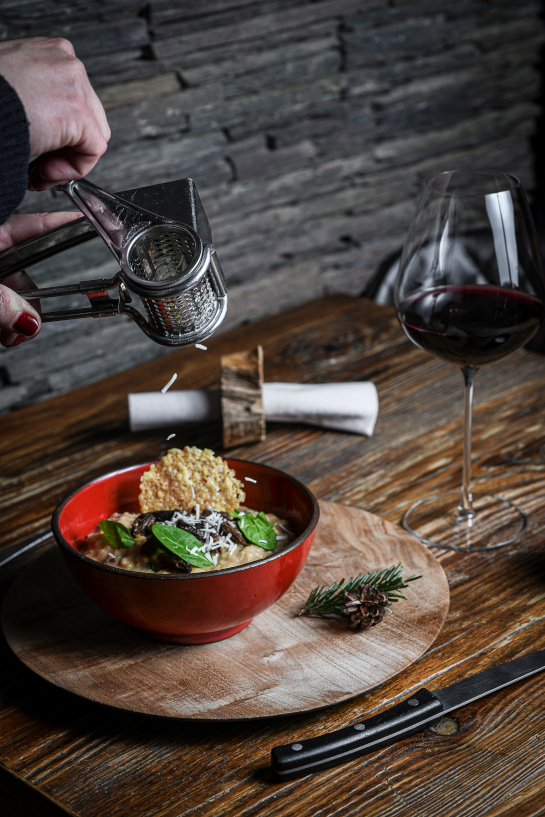 Gourmet stops in mountain restaurants
Between runs in the middle of an intense day of skiing, a relaxing and refreshing break in a mountain restaurant is particularly welcome. On the terrace or in the dining room, the view of the surrounding mountains is unrestricted.
At the top of the Saulire, the restaurant Les Pierres Plates serves traditional and yes innovative cuisine. A decided bonus: warm blankets are available for those who wish to have lunch outside, facing the great white summits.
Deeply connected to its local agricultural roots, the mountain restaurant Chez Pépé Nicolas in Val Thorens takes its guests on a trip to a nearly forgotten past world with its trendy chic setting and its mountain gastronomy, prepared from the products of the vegetable garden run tended just outside the door during the summer months.
In the refined atmosphere of the Chalet de la Marine in Val Thorens, by the fireplace or on the terrace, skiers can savour particularly gourmet moments with the dessert buffet signed by the Pastry Chef Xavier Brignon (Vice-Champion of France for desserts 2009 & 2011).
Welcome to Le Maya Altitude restaurant, located at 2300m altitude at the top of the Tougnète and Saint Martin Express chairlifts, between Méribel and Saint-Martin-de-Belleville. This charming establishment invites you to sample its refined cuisine while enjoying a breathtaking view of the snow-capped peaks. The warm atmosphere and attentive welcome make this the place to go for a gourmet break during your day on the slopes.
Four addresses to whet your appetite for the range of pleasures that await you on site!
Fondue

, 200G OF FONDUE - 468 calories (without the bread!)

Feel free to have another helping! If you plan on a sealskin hike with an elevation difference of less than 1,000 metres for around three hours, you should burn almost 1,000 calories.

Raclette

, 200G OF RACLETTE - 734 calories (without the potatoes, charcuterie and salad)

You will already have burned 700 calories after two hours of skiing!

Crozet

, 200G OF CROZET PASTA - 730 calories

It's not that hard! A mere hour of ski touring (around 850 calories burned) and your culinary excesses will be a distant memory.

Tartiflette

, 200G OF TARTIFLETTE - 290 calories

Grab a pair of poles, some good shoes, and set off along a groomed pedestrian track. After an hour of Nordic walking you can say goodbye to more than 300 calories.

Assiette savoyarde / Savoyard platter

, SAVOYARD PLATTER WITH 100G OF BEAUFORT AND 100G OF CURED HAM - 740 calories

Depending on your weight, we recommend between one and two hours of snowshoe hiking to get rid of them. An ideal way of discovering the winter wonderland from a different angle.
Cheese cravings?
After the grandeur of the of the great outdoors and the thrill of activity, comfort calls, so take advantage of a stay in Les 3 Vallées to succumb to the local specialities. Share a Savoyard fondue, enjoy a raclette, try the reblochonnade...In short, this is not time to count calories if you are a fan of cheese…try the Fromagerie de Courchevel or the Fromagerie des Belleville.
---
A snack on the slopes ?
And because the snow won't wait, you can always have a snack on the slopes.
Snacks, hot and cold drinks, little treats to take away... the possibilities are endless for food lovers! You can enjoy the freedom of the great outdoors and picnics on the most beautiful summits.
For a delicious treat to be enjoyed during a welcome break in a tea room, because after-all you are on holiday, try: the Bar du Grand Ours at the Grand Hôtel des Thermes, the Chabi-bar in Courchevel or Clos Bernard in Méribel. Homemade crepes, pastries or hot chocolate... a memorable tea-time!
Restaurant - Méribel

Les Pierres Plates

Restaurant - Les Menuires

Chez Pépé Nicolas

Restaurant - Val Thorens

Chalet de la Marine

Restaurant - Méribel

Le Maya Altitude

Restaurant - Courchevel

La Fromagerie

Restaurant - Les Menuires

La Fromagerie des Belleville

Hotel-Restaurant - Brides-les-Bains

Grand Hôtel des Thermes ****

Hotel-Restaurant - Courchevel

Hôtel le Chabichou*****
Endless variety
Gourmet
experiences
In Les 3 Vallées, the gourmet experiences follow one another with endless variety. Days spent in the great outdoors are punctuated by delicious gourmet breaks, between regional specialities, quick snacks, lunches in high altitude restaurants and dinners in Michelin starred restaurants. Get ready to feast your taste buds in Les 3 Vallées!