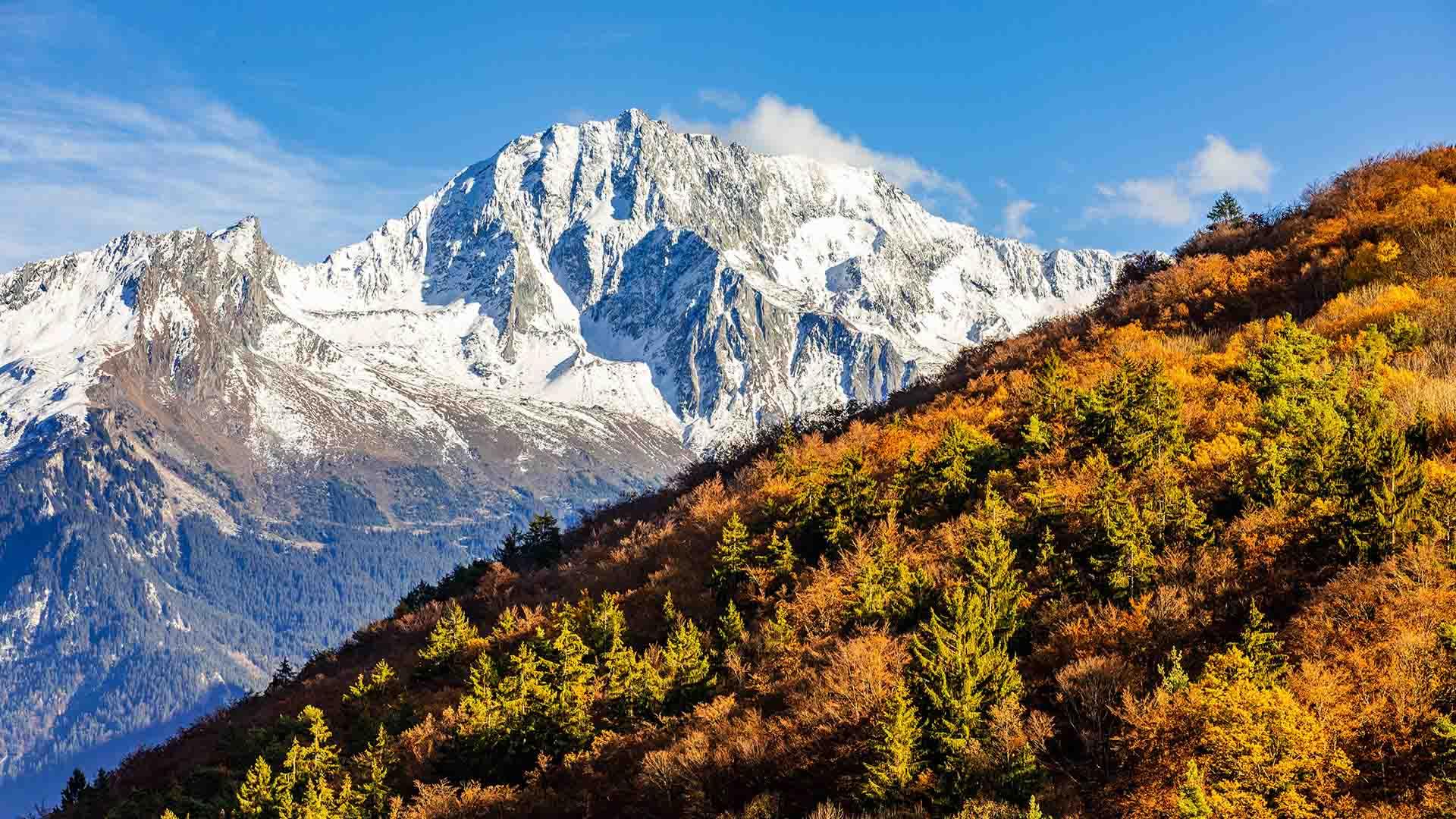 The beauty of Les 3 Vallées – just between us
Oblique light and a dazzling palette of colours... Autumn is gaining ground, and the trees are ablaze with colour, like a final bouquet offered by Mother Nature.
The days are getting shorter, inviting us to soak up the forest aromas, the carpet of leaves and the panoramic views, while starting to revel in the joy of evenings by the fire, frosty mornings, and warm dishes to share together... not forgetting that winter and the first snow is in sight.
Welcome to autumn in Les 3 Vallées.
From September to November
The autumn
Take some time for yourself, and make the most of the Indian summer in Canadian-style surroundings. Sit by the fireside, embark on a photographic journey, create Land Art… and wait patiently (or not… !) for winter.
Vermilion autumn
Enjoy being at one with the mountains
At this quiet time of year, the wide-open spaces really showcase nature in all its glory. From the lush-green valleys to the summits braced for the first snowflakes, the ambience, outings and activities are endlessly diverse.

It's up to you which type of terrain to explore and the way you wish to do it: on foot or by bike, in the forest, on roads, paths or ridges. During what is the favourite season for photographers, the paths are almost deserted, there's a hike to suit everyone and the views are striking. In addition to the vermilion red, orange and yellow of the trees, nature offers us mushrooms, chestnuts and apples, the hoarse cry of deer and the early morning mist. The herds leave the mountain pastures, the clouds look like a sea as you walk up through them, as if weightless, to enjoy the sun's rays above. The fauna is calmed by the departure of the summer holidaymakers and silence is restored. In the villages, the stoves and fireplaces are lit in the evening, inviting warm gatherings, friendly chat and just letting one's thoughts wander freely.
The senses of autumn
What makes the magic of the seasons and the richness of our area is the beauty of the cycle of nature, its endless gift of visions, sounds, sensations and perfumes… An ensemble which creates a unique identity, one we seek, and delight in rediscovering, and which touches us deeply.
Smell: of raspberries, blackberries and bilberries being gently cooked and turning into jam...
Hearing: the spine-tingling roar of stags in the forest.
Touch: the rough, yet soothing bark of trees in flaming autumn colours.
Taste: the rich flavour of sautéed cep mushrooms.
Sight: forests of beech, larch and Cembro pines, like New England in autumn.