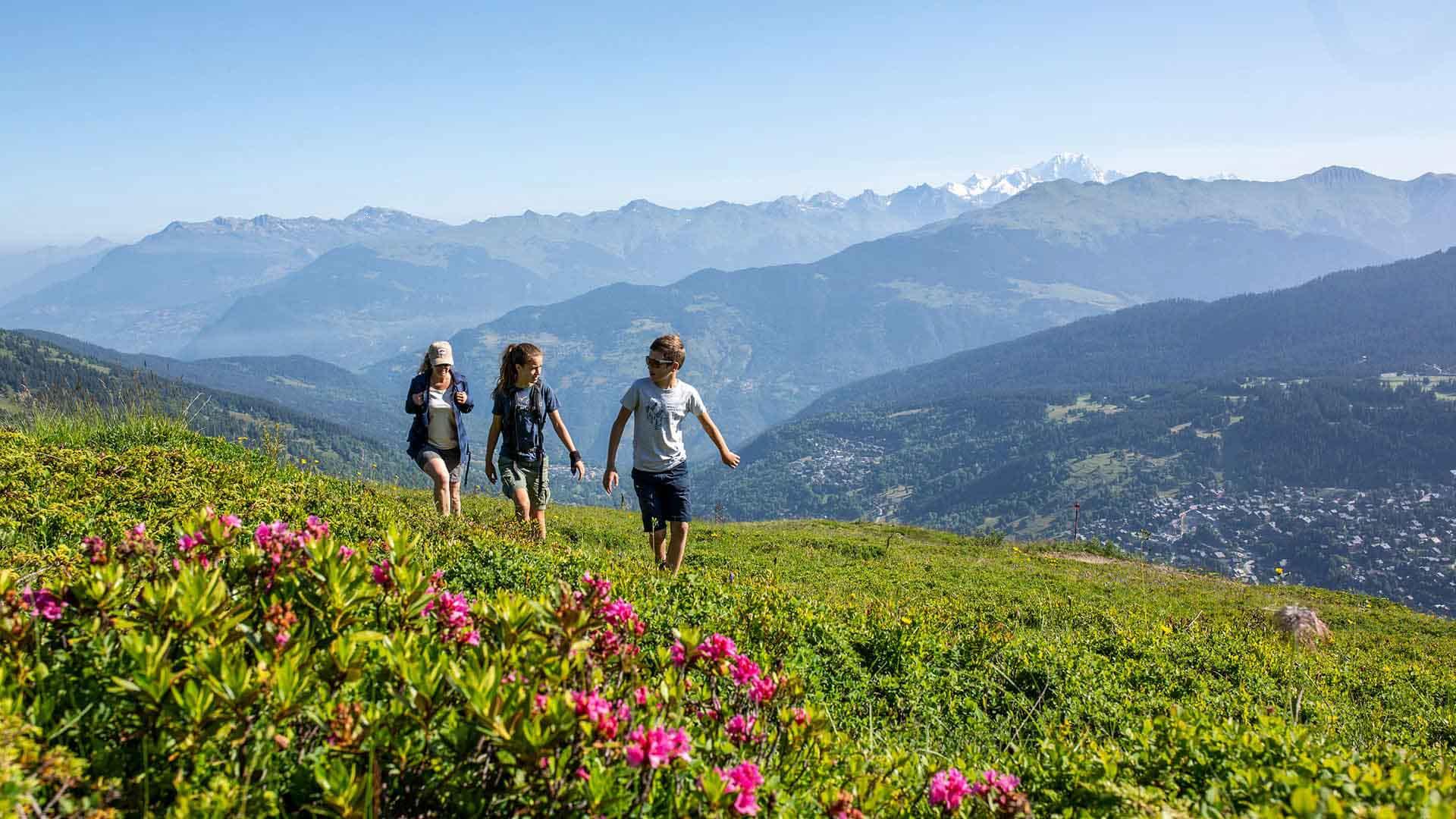 Positive altitude in Les 3 Vallées
The dawn light sculpts the ridges and paints a picture for the new day ahead. Grab your map and compass, fasten your rucksack, lace up your shoes ... and shut the door behind you.
Welcome to the outside world: no matter which itinerary, altitude, or path you choose, everything here is an adventure and age is irrelevant.
The hunt for blueberries is an expedition, just like scaling a mountain or trail running. The freshness of the forest has the same allure for every type of explorer.
In our mountains, the trees, streams, and minerals capture your senses, the rivers and lakes promise wonderful fishing or invigorating swims, the lush grass of the vast alpine pastures invites you to enjoy games of chase or naps in the sunshine.

Reach new heights and get back to what really counts….

And once the sun has gone down, stay outside if you wish, letting the night slowly embrace you so as not to miss the beauty of a sky full of stars... before the arrival of a new day, waiting to be discovered.

Up high, nature takes us back to the essential, just waiting to be experienced in so many ways.

Welcome to summer in Les 3 Vallées!
Simplicity reigns
Recharge your batteries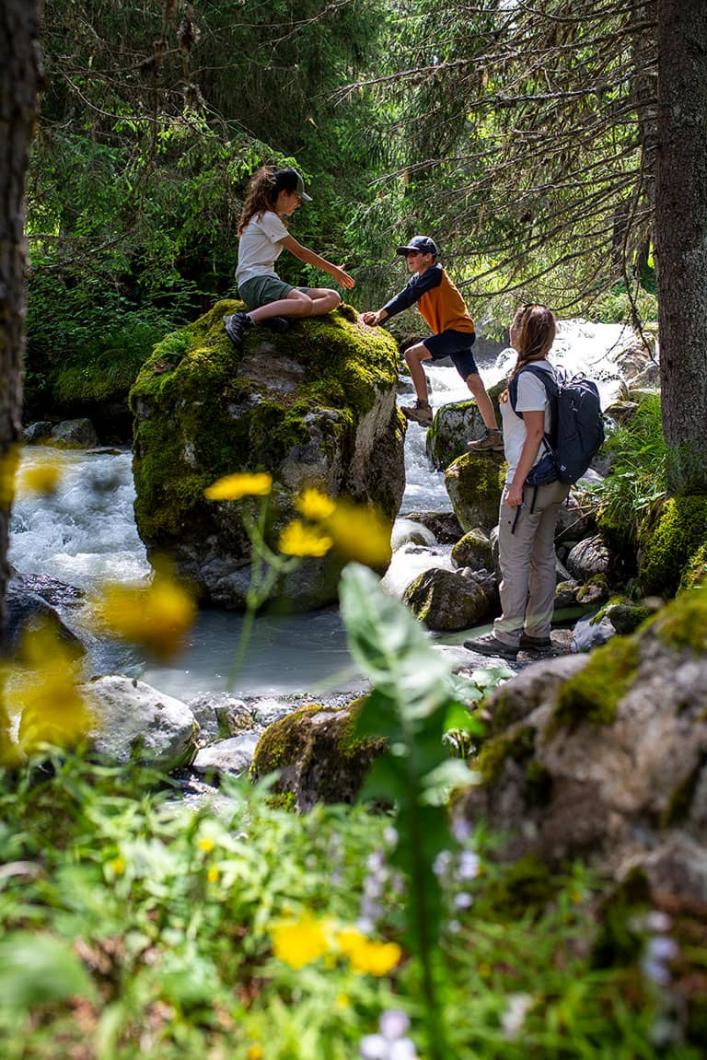 With these longer days, and ample space to let off steam, catch your breath, and get a good dose of fresh air, discover a setting where simplicity reigns.

Summer in Les 3 Vallées gives you the chance to recharge your batteries and enjoy the kind of refreshing, healthy break that does us all a world of good. Those moments of the year that we look forward to, days to shape as we wish, according to our needs, our expectations, and the current moment in time, whether it's lighthearted, festive, peaceful, or sporty.

Explore flowery pastures or snow-capped summits: the breath of fresh air you've been waiting for.
And breathe!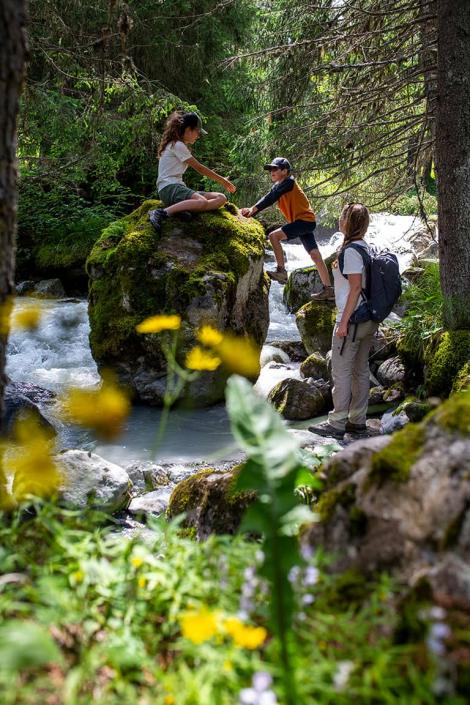 The senses of summer
What makes the magic of the seasons and the richness of our area is the beauty of the cycle of nature, its endless gift of visions, sounds, sensations and perfumes… An ensemble which creates a unique identity, one we seek, and delight in rediscovering, and which touches us deeply.
Smell: the enticing aroma of steaks cooked over an open fire, shared with friends after a mountain walk.
Hearing: streams rushing from the glaciers down to the villages.
Touch: the heat and hardness of rocks warmed by the sun.
Taste: the creamy tang of local Beaufort cheese.
Sight: the reflection of the mountains in the clear waters of Lou or Pierre Blanche lakes.