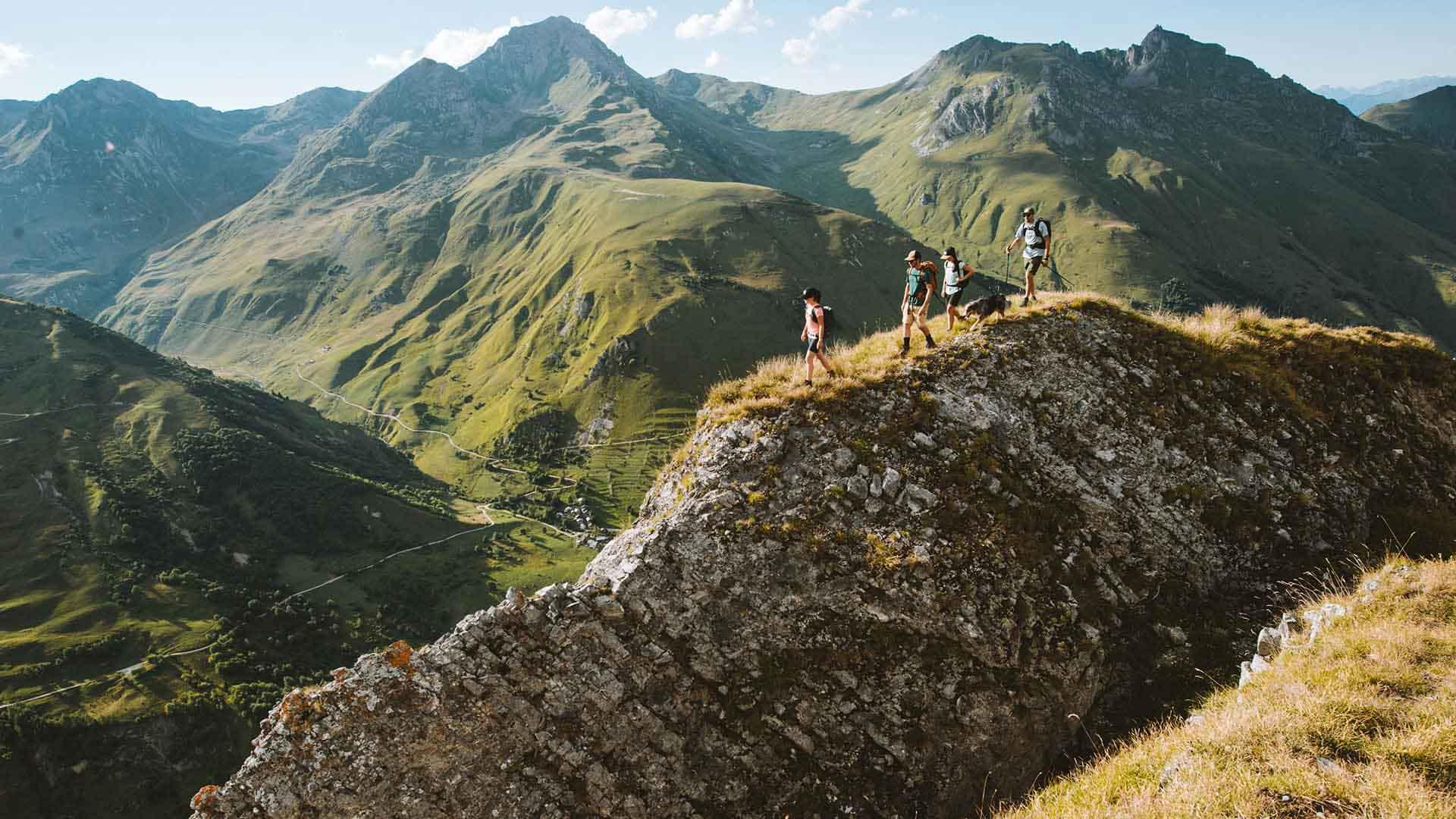 In August, enjoy cool temperatures, revitalising fresh air and unforgettable experiences
This is an amazing time for a summer holiday. A month of get-togethers, when you're happy to leave your watch behind and let the natural cycle of the sun guide your days. Forget the demands of everyday life and make room for an enjoyable, calm break, so you can fully recharge before the frenzy of going back to school and work. With the mountains offering so many undeniable benefits, increasing numbers of visitors are joining us in a search of an active holiday, multi-activity options, a chance to recharge your batteries and quite simply to soak up the surroundings. With family, with friends, as a couple or part of a group, there's no better place to put down your bags and enjoy Les 3 Vallées.
You'll love
1. Recharging your batteries and reconnecting with nature
Soothed and motivated by the majestic landscapes, energised by the pure air, and inspired by the opulence of nature, enjoy a healthy holiday where the great outdoors takes on a whole new meaning.
Whether you're drawn to the wealth of hikes available, the many different leisure activities, or by a simple walk, come and discover true FREEDOM!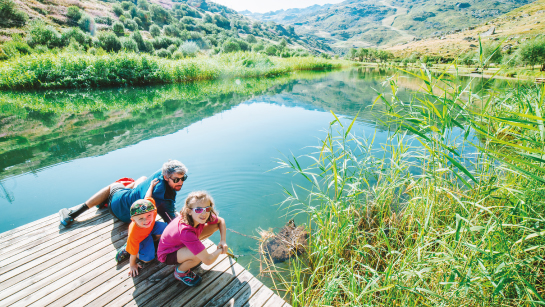 ---
2. Giving E-mountain biking a go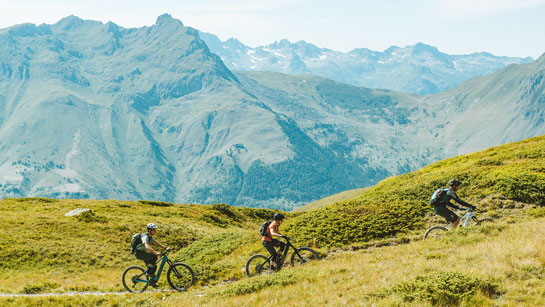 If you're looking for the ideal place to try your hand at mountain biking or E-biking, is has to be Les 3 Vallées. Starting out from one of the resorts or villages, ride by rivers, over the mountainside, beside lakes, or up on the mountaintops, discovering this playground effortlessly.
Some 13 E-MTB circuits, more than fifteen rental shops, and dozens of qualified professionals are ready to accompany you on your experience, whatever your level.
---
3. Feeling rejuvenated, thanks to the fresh mountain air
At this time of year, while some holiday destinations are sweltering in scorching temperatures, in Les 3 Vallées you can enjoy hot summer days with the guarantee of cool revitalising nights thanks to the altitude.
And when the thermometer goes haywire, there's nothing better than a hike up on the glacier, a trip to one of the rivers – with that naturally refreshing spray that is so energising – or a day beside one of our superb mountain lakes.
---
4. Picking blueberries and making the tastiest pies of the year
If there is one fruit associated with the mountains, it is the wild blueberry: tasty, sweet, yet mildly tart. Plentiful between altitudes of 1,000 metres and 2,500 metres, this small berry is loaded with fibre and antioxidants. There's nothing more satisfying than picking them yourself to make a delicious pie, jam, or dessert!
And if you're not too keen on your hands turning a bluey-violet colour, you'll find a mouth-watering array of dishes that put blueberries firmly in the spotlight in the restaurants of Les 3 Vallées.
---
5. Taking the time discover and experience the spirit of our villages
It's impossible not to fall in love with the authenticity, traditions and the simple pleasure of the locals sharing their history, customs, and heritage. August is a month of village celebrations, rural meals, exhibitions, heritage tours, festivals, and concerts….
Precious moments of discovery and community that bring a whole new dimension to your stay in Les 3 Vallées.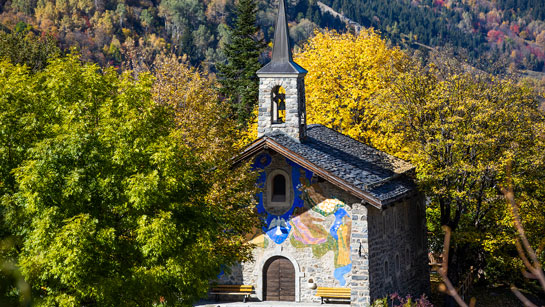 As well as
Admiring the fabulous starry skies of summer and searching for shooting stars.
Hiking in the cool temperatures at the end of the day, and reaching the summit for sunset.
Being amazed by the Vanoise National Park wildlife, spotting chamois and marmots while out walking.
Tantalizing your tastebuds with delicious local specialities at any time of the day, sitting out on a terrace, while taking in picture postcard settings.