3 Vallées destination: join us in authentic, rural orelle
Nestled in the heart of the Maurienne Valley and bordering the Tarentaise Valley, Orelle is the secret gateway to Val Thorens and Les 3 Vallées. Its exceptional location gives ski lovers access to the largest ski area in the world in just few minutes thanks to the new Orelle and Orelle-Caron gondola lifts.
It is especially appreciated by our Italian clientele as it allows them to reach the snow in less than 2 hours from Turin. For all that, this pretty Savoyard resort, which counts just 5 inhabitants per square kilometre, has lost none of its charm and authenticity.
In these ten typical hamlets, scattered on the mountainside between 880m and 1,200m, time stands still... Here, all your senses come alive. Take the time to stroll through the narrow streets of the villages, admiring the pretty traditional houses with their slate roofs and flowerboxes, and stopping to chat with the locals you meet on your way. The calm atmosphere of these unspoilt villages and the beauty of their surroundings help you switch off completely. The only the sounds are those of the church clock, water trickling in the old wash house and cowbells.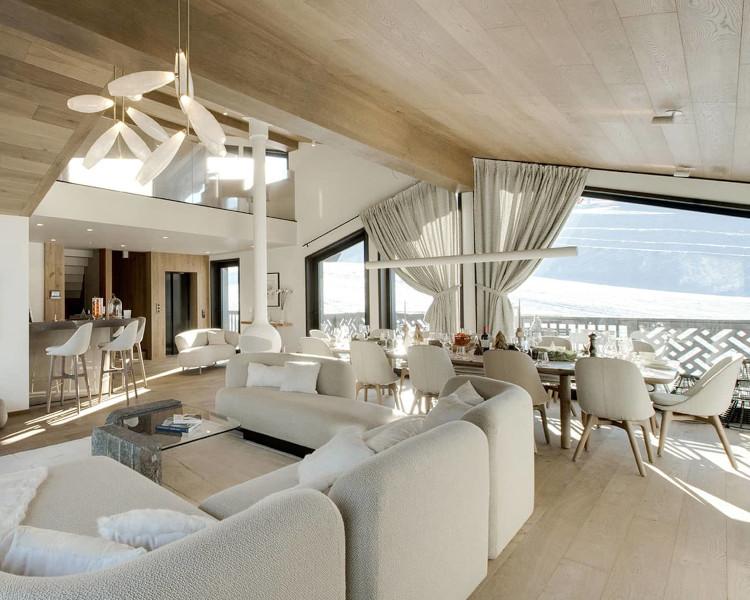 Book your stay
Les 3 Vallées Travel is: a team 100% at your service, a perfect knowledge of Les 3 Vallées area, personalized advice, a selection of the best accommodation in each resort of Les 3 Vallées, an infinite number of possibilities...
In winter or summer, you can let go totally, far from the hustle and bustle of everyday life. Orelle, an authentic resort with much to offer...
EASY TO GET TO
Getting to Orelle is very easy by plane, train or car. With 4 airports less than 2 hours away and 2 train stations (including 1 high-speed, TGV station) within 9km, you quickly reach your destination. If you are not comfortable driving on winding mountain roads, you will appreciate how close Orelle is to the motorway, and how short your travel time is. All this means your holiday will get off to a great start.
SKIING FOR ALL BUDGETS
A holiday in Orelle is also a chance for a complete change of scenery at modest cost. The resort offers some very competitive prices.
From just 550€, you can enjoy a holiday for four in a Gîte de France (self-catering rental property). And that's not all...
Parking here is free, as are almost all the shows and activities. Choosing Orelle is the guarantee of a great holiday at unbeatable value for money!
ORELLE: SKI IN COMFORT
Once you arrive, you will soon realise that Orelle has no need to envy its neighbouring large resorts. The modernity of its lifts allows easy access to an outstanding ski area.
Thanks to the Orelle and Orelle-Caron gondolas, ultra-efficient skilifts, you will be able to reach the highest peaks of Les 3 Vallées ski area, such as the legendary Cime Caron (3,195 m), from the centre of the village in just few minutes! As for non-skiers, they can reach the centre of Val Thorens in just 40 minutes without setting foot on snow!
Orelle has thought of all the details that make your ski holiday simple and easy. Changing rooms and ski lockers are available at the foot of the lifts, where a family of 4 can leave their ski equipment overnight for just 12€.
AN EXCEPTIONAL SETTING
The 3 Vallées ski area is suitable for all levels of skiers, from beginners to experts!
Les 3 Vallées offers an exceptional ski playground, with 600km of slopes, 85% of which are above 1,800m for guaranteed snow throughout the winter season.
All you have to do is choose a skipass: whether you want a half day or the entire season, or a pass for two, a group (of 3 skiers or more) or the whole family, you're a sure to find a skipass that suits you perfectly.
It's the obvious choice: come and enjoy the wide open spaces and breath-taking panoramas.
Simplicity and authenticity
A convivial resort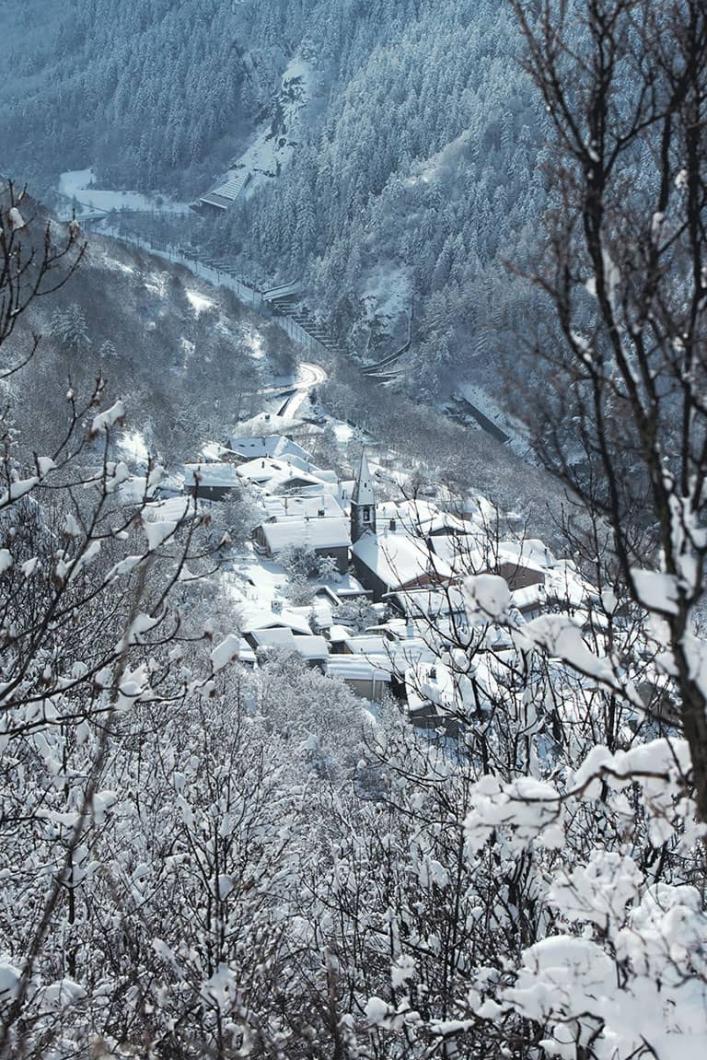 Orelle is a resort on a human scale which has retained its simplicity and authenticity. During your stay, far from the crowds, you will live at the pace of a traditional village where everyone knows each other.
Residents, shopkeepers and holidaymakers live together in a relaxed and friendly atmosphere. Everything is within easy reach on the main square. You can buy your skipasses, book your ski lessons, rent your equipment, sip a coffee or enjoy the entertainments.

Here, you can share unique moments with your family or friends, enjoying and appreciating every minute.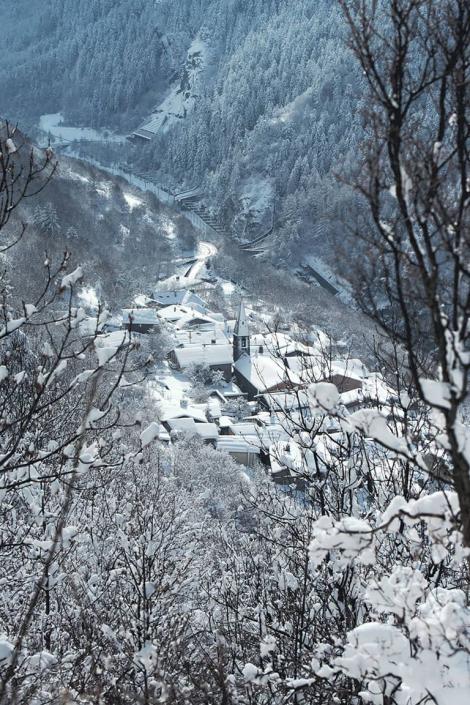 FIND A HOME IN ORELLE
As far as accommodation is concerned, there really is is something for everyone. With 1,200 beds shared between 200 establishments, Orelle offers a complete range of accommodation including a 3-star residence, a campsite, fully equipped apartments, and chalets of up to 3 stars.
This year, the resort is offering something completely new: from November, a pod and a gypsy caravan for 2 to 4 people are available at the campsite. These offer a unique experience which will delight children of all ages.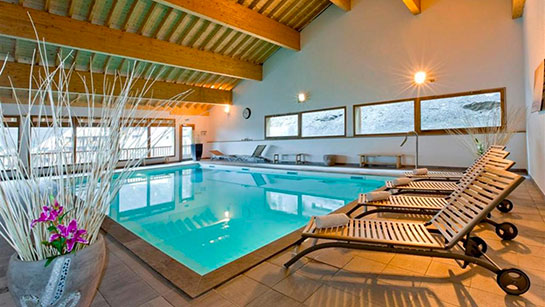 ---
A TASTE OF THE GOOD LIFE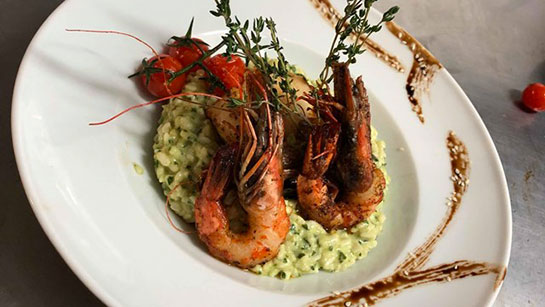 The resort's 2 restaurants offer a cuisine that reflects its character: simple and friendly.
For a lunch break on the slopes, opt for le Chalet Chinal Donat. This mountain restaurant, which can be reached by gondola lift or on skis, has a large sunny terrace and offers a breath-taking view of the surrounding peaks.
At le Hameau des Eaux d'Orelle restaurant, owner Christine offers you homely dinners in a cosy and welcoming setting. Here, you can enjoy traditional dishes and Savoyard specialities in a family atmosphere. In the summer, make yourself comfortable on the terrace and enjoy the panoramic view of the village.
Lovers of local produce should visit the Orelle Caron Brewery and taste local beers brewed with pure water from our mountains and organic Savoyard malt.
As you can see, in Orelle, you can fully enjoy the mountains while feeling at home. Here you will find friendliness, authenticity and the good life. The immensity of the surrounding mountains combined with the intimacy of the resort make it the ideal destination for a total change of scenery.
A RANGE OF EXPERIENCES AND THRILLS
Whether you want to recharge your batteries or challenge yourself, Orelle offers a multitude of activities throughout the year: spa, snowshoeing, ski touring, cross-country, sledging, ice-skating, boardercross and geocaching, not to mention the highest zip wire in Europe!
This is an extraordinary experience of total freedom. For almost 2 minutes of pure pleasure, you will descend on a 1,300m flight through spectacular scenery from one of the highest points in Les 3 Vallées at 3,230m to the top of the Bouchet chairlift. It's an adrenaline rush like no other!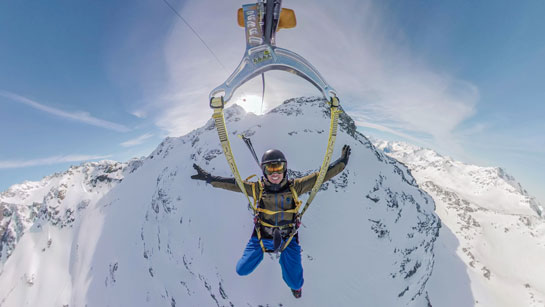 More information about Orelle:
That's it! You know almost everything about your favourite resort in Les 3 Vallées, but you would like to have more information about Orelle: its activities, events, shops, restaurants, accommodation providers, etc.
You can contact them and also book your stay in this resort directly. See you soon in Les 3 Vallées!