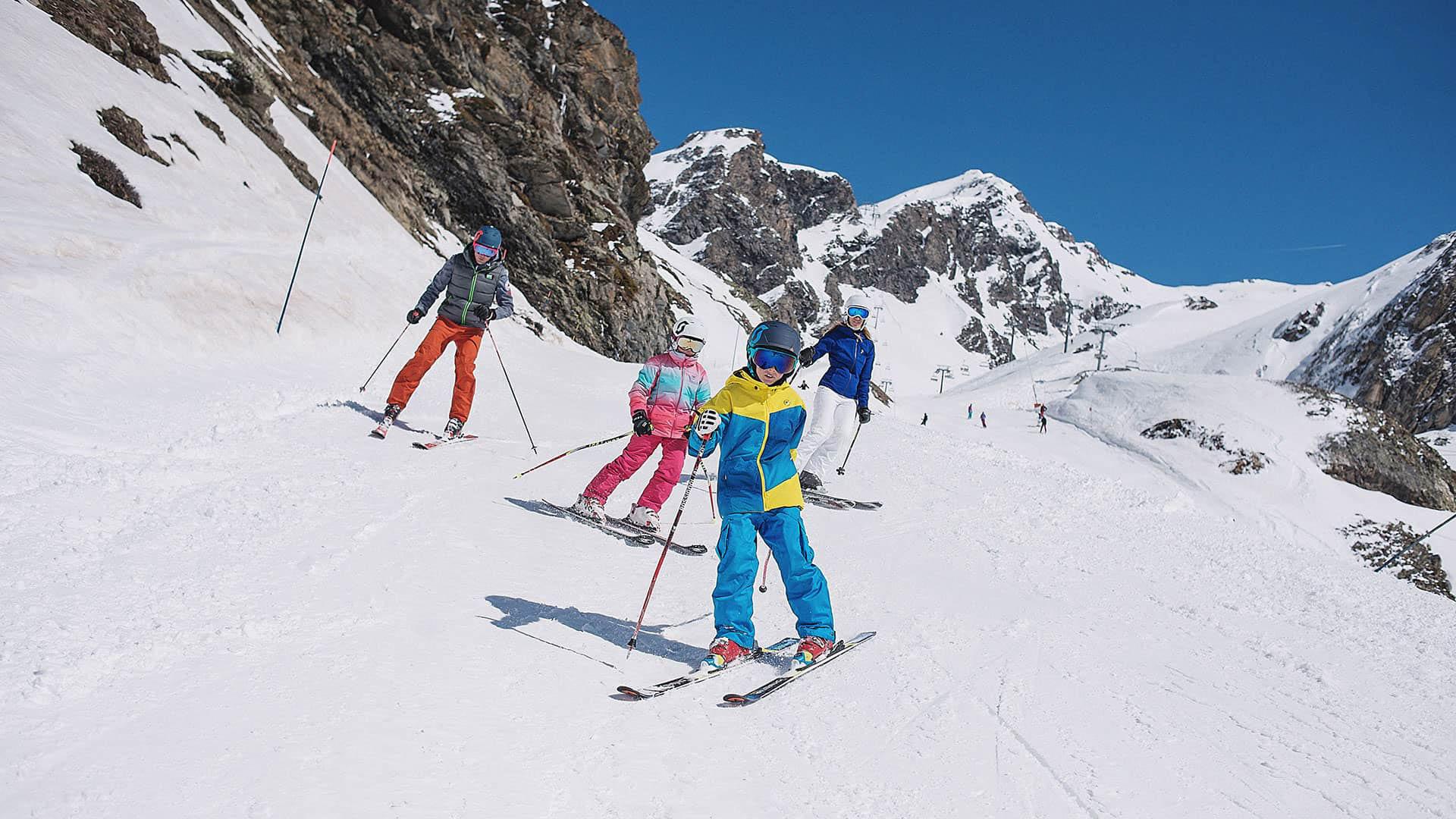 Passes for a week or longer
Passes for a week or longer: 6 days or more to enjoy Les 3 Vallées - 22/23 winter season
600km of legendary ski runs, magnificent snowy mountain scenery, memorable moments to share… This winter, treat yourself to a break of 6 to 21 days in the heart of the mountains of the largest ski area in the world.
It's great to escape to Les 3 Vallées!
3 VALLÉES SKIPASSES FROM 6 TO 21 DAYS: THE ADVANTAGES OF A WEEK PASS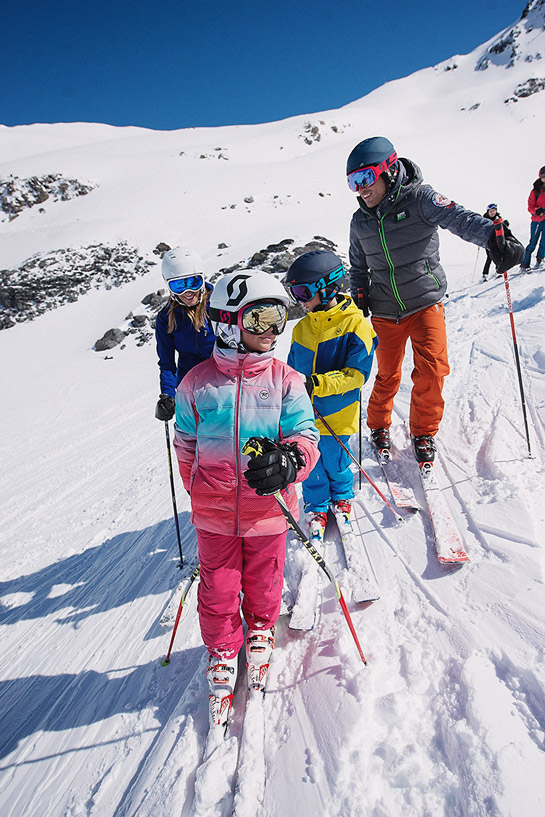 Because Les 3 Vallées is so vast, it is ideal to be able to take your time and discover it at your own pace.
Skiers of all abilities intending to come for between 6 and 21 days can choose a custom-made skipass to create the perfect holiday.
Starting from 6 days in Les 3 Vallées, the pass price per day reduces for all skiers. A six-day skipass gives you the equivalent of one day's skiing free, making your holiday more relaxing.
You can treat yourself to a day at a spa, or spend family time in one of the fun zones or go on a snowshoe outing, for example. You'll be free to create a holiday that suits you perfectly!
Buying pass for a week, or up to 21 days, is also an opportunity to spend more time on the slopes and less time at the skipass office.
You'll only have to buy or recharge your pass once during your stay (which you can do online or in person).
Once your skipass is in your pocket, it will be read automatically at each lift.
You can ski freely around all 7 of the ski resorts that make up Les 3 Vallées, without once having to take your skis off, leaving you free to concentrate on thrills, shared moments and exceptional scenery!
Starting from 6 days in Les 3 Vallées, the pass price per day reduces for all skiers.
PER PERSON
For a 6 days Family Pass from the 17th December
A RANGE OF SKIPASSES AND SPECIAL DEALS TO SHARE
Enjoy skiing on your own, or treat yourself to a holiday in Les 3 Vallées with a partner, or take all your friends skiing! There is a week pass to suit every group of skiers! The shared savings vary according to skiers' ages and the size of the group.
Family Pass 3 Vallées
A love of skiing is passed from one generation to the next, which is why Les 3 Vallées offers a special pass designed for family ski holidays of 6 to 21 days.
Perfect for groups of four skiers, including two parents and two or more children, the Family Pass 3 Vallées allows every member of your happy band a holiday at the child price:
With a 6-day pass at 288€ instead of 360€ per person,
As well as two adults, your group may include up to 7 budding skiers aged from 5 to 17 years.
Get ready for giggling fits on chairlifts, all sorts of thrills and spills, and family photos on snowy mountaintops!
Whether you wish to savour your freedom by skiing on your own, or enjoy saving money by skiing with others, a 3 Vallées skipass for a week or up to 21 days opens infinite possibilities for adventures and unforgettable holidays.
Tribu Pass 3 Vallées
Thrills are even better when they are shared, which is why the Tribu Pass 3 Vallées offers groups of 3 or more skiers another good reason to holiday together:
When you buy a Tribu Pass together, with one payment and for the same duration,
You save 20€ per person compared with an individual adult 6-day skipass.
A skipass for a week or longer means you can spend time with your family or friends in an exceptional setting on a unique winter holiday and save money too!
Les 3 Vallées has some nice surprises in store for you!
Solo Pass 3 Vallées
The Solo Pass is available from as little as 4 hours, but it becomes most beneficial from 6 consecutive days, when it offers you a saving equivalent to an entire day's skiing.
This lower price allows you to enjoy Les 3 Vallées ski area at your own pace.
From budding skiers to seasoned experts, there is price to suit everybody:
Free up to 4 years and 75 or over,
Child: from 5 to 12 years,
Adult: from 13 to 64 years,
Senior: from 65 to 74 years.
This is the ideal skipass to enjoy 6 to 21 days of freedom amongst the stunning peaks of Les 3 Vallées ski area!
Would you prefer a half-day ski outing or unlimited time on the slopes this winter?
Seven resorts linked by 342 ski runs, totalling 600km
There's no denying Les 3 Vallées ski area is immense.
The runs in this ski area are equally divided between easy and more challenging skiing, to the delight of beginners, intermediates and experts. There are charming green and blue runs at higher altitude for enjoyment that starts from your first descents. There are also legendary red and black runs or virgin off-piste for the ultimate adrenalin rush. There is plenty here for every age, every level and every taste!
This ski playground is also ideal if you wish to be guided through unknown territory or learn the basics with an instructor from the ESF French Ski School.
Skiers of all abilities intending to come for between 6 and 21 days can choose a custom-made skipass to create the perfect holiday.
A vast range of experiences
An unforgettable holiday for every skier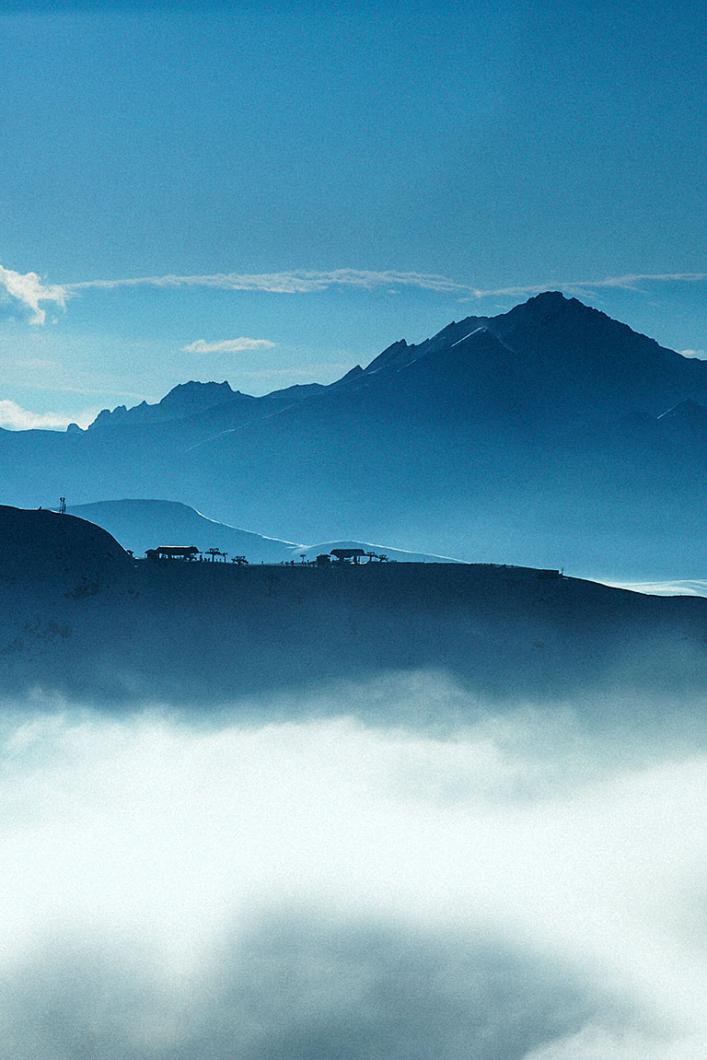 When you choose Les 3 Vallées for your holiday, you can book with confidence, knowing snow is a certainty throughout the entire winter season.

85% of the ski area lies above 1,800m, with several summits over 2,500m and 6 glaciers… Snow is therefore optimal from the beginning of December to the end of April! More than 2,700 snow cannons and a fleet of 70 grooming machines complement these exceptional natural conditions to guarantee snow throughout the winter.

And because a ski holiday is not complete without time spent away from the ski runs, Les 3 Vallées offers a vast range of other experiences. Fun zones, toboggan runs or pampering in a spa -there's an après-ski to suit everyone!

And with cheeks still flushed and a head filled with astonishing views, you can round off your day with a delicious dinner in one of the many restaurants in the seven resorts of the world's largest ski area. Bon appetit!
Infinite Mountain Experiences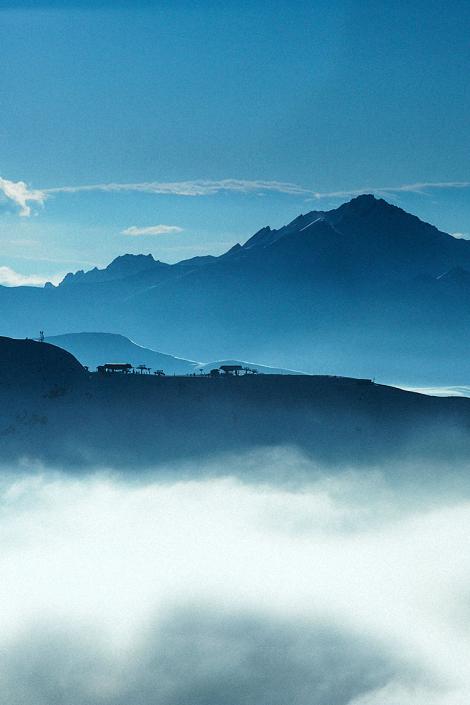 A HOLIDAY THAT'S 100% ENJOYMENT: THE 4 ADVANTAGES OF BUYING YOUR SKIPASS ONLINE
Is your ski holiday drawing near? Whether you are holidaying alone or with your family, friends or partner, it's a great idea to finalise your preparations by buying your skipass with a few clicks before you hit the slopes!
A simpler process.
Having chosen the skipass to suit your holiday in Les 3 Vallées, simply order or recharge it online. If you are buying your first pass, allow a few days for your rechargeable passcard to arrive at your home. There is no charge for postage, even if you live abroad.
Buy in just a few clicks.
If you already have a rechargeable passcard, you can recharge it with the pass of your choice up to 5 minutes before you hit the slopes. A few clicks and it's done!
More time on skis.
You don't have to visit the skipass office in the resort (unless you decide to pick up your pre-purchased skipass on arrival). Your ski holiday should be 100% enjoyment!
Set out with peace of mind.
In case the unexpected should happen, you can cancel your pass and be fully reimbursed up to the first day of skiing, provided you haven't used any lifts.
Set out on a voyage of discovery for a week or more to Les 3 Vallées. With its endless skiing, wide-open spaces, excitements and gentle pleasures, it's sure to be a holiday you will remember for ever!
Les 3 Vallées
The best of
skiing
It's no coincidence that Les 3 Vallées is THE n°1 destination for connoisseurs: in the world's largest ski area, a 600-kilometre network of doorstep skiing runs delights skiers of all abilities.