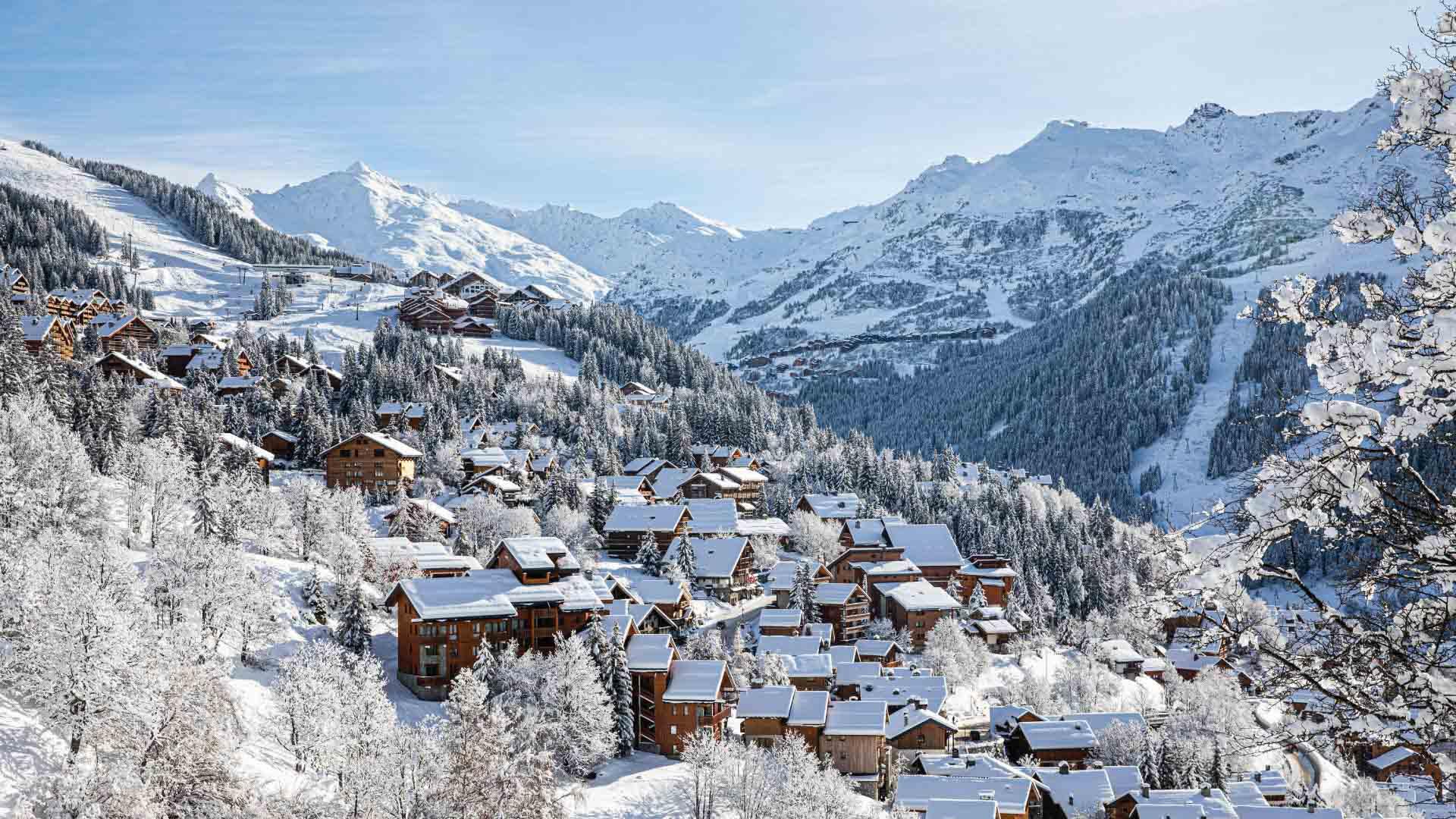 A wonderful weekend in Les 3 Vallées
Escape from everyday life for a weekend in Les 3 Vallées for a magical experience.
With friends and family or as a couple, a skiing get-away in the land of white gold is an opportunity to share memorable moments.
In weekend format, from Friday evening to Sunday evening, an escape to planet ski is open to all; only a 2 to 3 hour drive from Lyon or Geneva for example. Fulfilment and excitement, skiing in the wide open, natural spaces of the largest ski area in the world defies description, it must be experienced!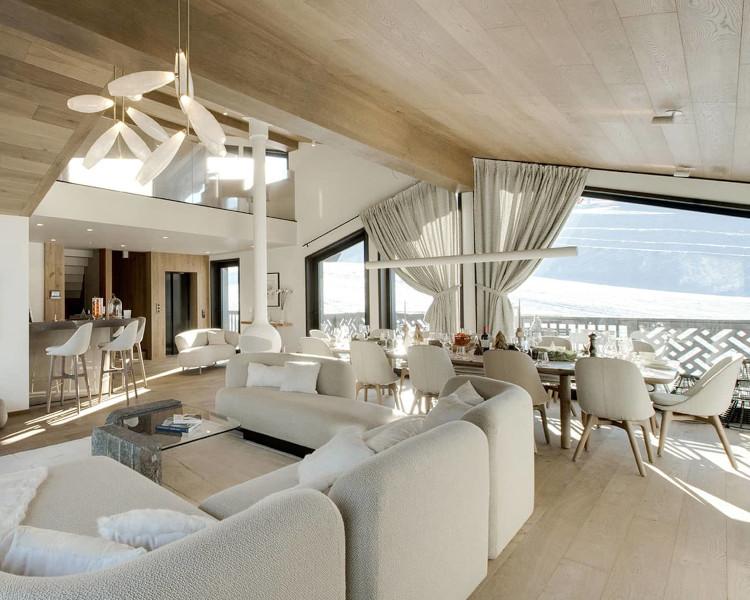 Book your stay
Les 3 Vallées Travel is: a team 100% at your service, a perfect knowledge of Les 3 Vallées area, personalized advice, a selection of the best accommodation in each resort of Les 3 Vallées, an infinite number of possibilities...
THE ULTIMATE THRILL FOR EXPERIENCED SKIERS
Groups of friends ready to take on any challenge will enjoy the red and black runs that cover half of the ski area, for a great weekend of skiing!
Once equipped with the latest equipment rented from one of the many rental shops, try out freestyle skiing to test new experiences in four dedicated areas. The whoops, for example, are ideal for experiencing the first thrills of freestyle. Snowboarders will certainly be delighted to meet up at the Open Park in Méribel Mottaret or at the Bump'N'Jump in Méribel.
To recharge your batteries, take a break at the Folie Douce in Courchevel Méribel or Val Thorens and enjoy the most unique festive experience, a world-class cabaret overlooking the summits. Later on, the day's skiing ends gently, at dusk, with a return by skis to your accommodation. Time to make way for Savoyard specialities
Skiers of all levels can enjoy the 100km2 of specially secured open-air powder playground at their leisure.
Our short breaks
Looking for a quick and easy getaway? Look no further than our selection of short breaks in Les 3 Vallées! From cosy flats to charming chalets, we've got just what you need to take a break from your daily life. So why wait? Book your stay today and start planning your perfect escape!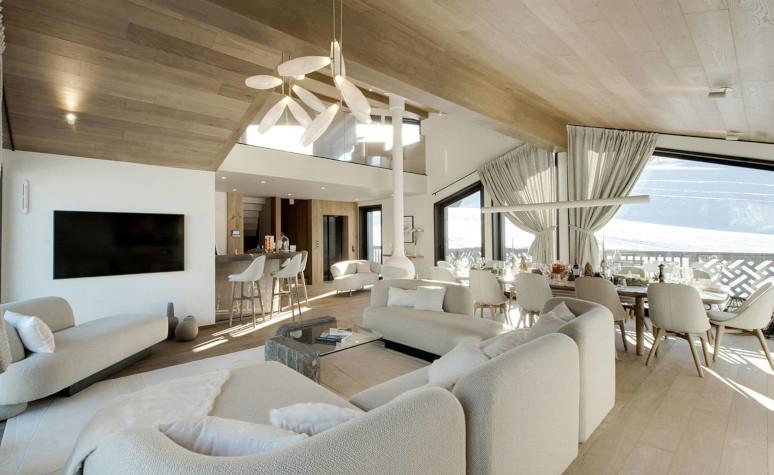 An itinerary to challenge your friends

He spends his summers and winters either mountain biking or skiing over Les 3 Vallées, so Timy Théaux knows the area like the back of his hand. Timy's got an itinerary to challenge your friends !

Discover
A HAVEN OF PEACE FOR MOUNTAIN LOVERS
Skiers looking for a more relaxed way of life or have come with a mixed level group of loved will probably appreciate a more leisurely way of skiing. A weekend at a gentle rhythm, taking the time to savour every moment and be pampered. The green and blue slopes, which make up the second half of the ski area, offer pretty contemplative routes. The blue run of Les Folyères, for example, offers a wonderful environment after the snowfall. What could be more romantic than to stand side by side with your loved one, marvelling together at the view of the highest peaks, admiring the magical panoramas?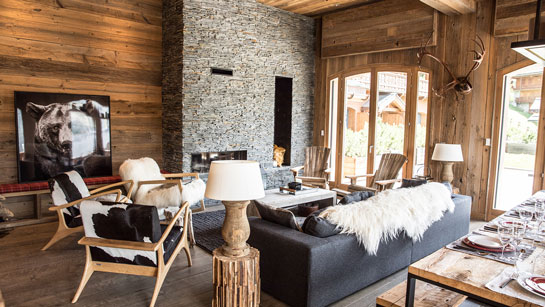 Many charming hotels and chalets offer a cosy cocoon, with enchanting décor and quality service for short break holidaymakers. Choosing accommodation at the foot of the slopes will allow you to set off for a day of sport in comfort, you can almost clip into your skis as you jump from bed.
For the ultimate in indulgence, treat yourself in one of the 11 Michelin-starred restaurants of Les 3 Vallées, where the combination of panoramic views and the taste sensation, will add the finishing touch to an exceptional day in the great outdoors.
TO ENJOY THE SLOPES IN A MORE INTIMATE WAY
For thrill-seeking skiers, lovers of nature, or city dwellers in search of relaxation... whatever the reason for escaping to Les 3 Vallées, the experiences on offer are as refreshing as they are exhilarating.
To enjoy the slopes in a more intimate way, the secret is the Saturday outing: quiet slopes and skiing at children's prices for all. It's good to venture into Les 3 Vallées!
Do you have a morning, one day or a long weekend ahead of you? The spectacular scenery and unique panoramic views of Les 3 Vallées ski area are here to be enjoyed at any time.
Les 3 Vallées
Unique
experiences
Les 3 Vallées: an infinite number of possibilities, an exceptional playground, activities to discover or rediscover ... You have not finished dreaming !