Day passes and short-stay passes: Les 3 Vallées packed into a day, 22/23 Winter Season
Do you have a morning, one day or a long weekend ahead of you? The spectacular scenery and unique panoramic views of Les 3 Vallées ski area are here to be enjoyed at any time, which is why we have created a skipass that lets you enjoy it in complete freedom. Discover how to make the most of your time!
Four hours of enjoyment on skis, one day of challenging skiing, or two or three or up to five days of skiing. Choose the ski pass which lets you enjoy one day, a weekend or a short break. The Pass Solo fulfils all your desires to get away and have fun. Les 3 Vallées: seven resorts and more than 330 ski runs equals limitless skiing!
À LA CARTE SENSATIONS WITH A SOLO PASS (INDIVIDUAL PASS)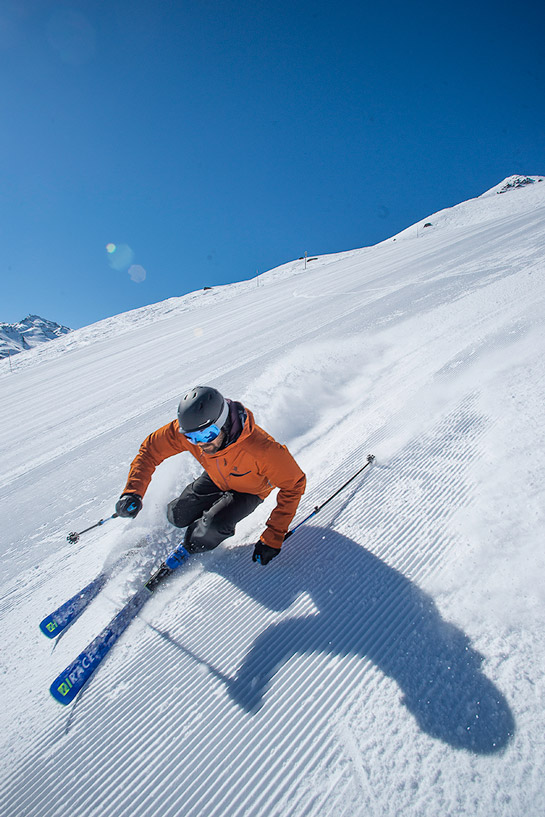 4-hour pass
Keen skiers who are short of time and novice skiers will find the 4-hour ski pass ideal – it's you who decides when you start out on the slopes. In half a day, you can discover the wonders of the mountains, recharge your batteries and experience your fill of thrills in our winter wonderland.
You can't imagine how much you'll experience in just 4 hours!
Ski on saturday
And if this winter your ski sessions are limited to a few hours or the occasional day, make sure you choose your dates carefully…
Every Saturday of the winter season in Les 3 Vallées, everybody can enjoy skiing at the child price! It's the best time to explore the heart of this fabulous ski area and connect with nature and enjoy the quieter atmosphere of the least-busy day of the week.
Short ski break
The pleasures of a short ski break can last for one day, a weekend or up to 5 days in Les 3 Vallées ski area.
The Pass Solo adapts to all needs, all schedules and all ages! Adult (13-64 years), child (5-12 years) and senior (65-74 years): each age group has its own special price.
Children between 5 and 12 years, and adults between 65 and 74 years benefit from preferential prices, whatever the length of their stay. For children up to 12 years and seniors of 65 and over, we recommend skiing with proof of your date of birth in your pocket, as you may be asked for it during your stay.
Little ones under 5 and seniors of 75 or over are especially well looked-after in Les 3 Vallées as they are given a Pass for free! You can collect your free skipasses from our sales points, with ID proving date of birth and a recent photo.
PER ADULT
For 1 day starting from the 17th of December
Do you have a morning, one day or a long weekend ahead of you? The spectacular scenery and unique panoramic views of Les 3 Vallées ski area are here to be enjoyed at any time.
Enjoy the fresh air
Week skipasses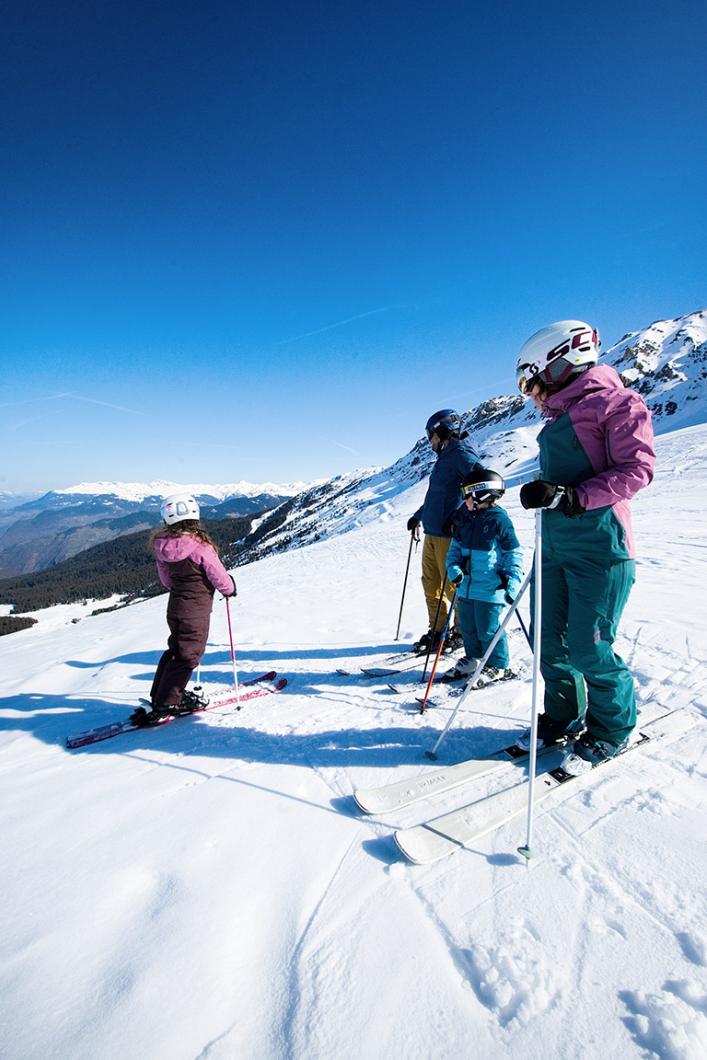 Are you planning a holiday longer than 5 days?

Skiers who wish to enjoy the fresh air of the slopes for 6 days or more can opt for a week pass. Equipped with a week pass, they won't have to revisit a skipass office for the whole length of their stay! Thanks to their advantageous sliding-scale prices, skipasses from 6 days cost no more than 5 single days. Which means you can give yourself a break during the week, perhaps to go on a walk or spend some time at a spa…

Escape on holiday with a Pass Solo, or share it with others thanks to our range of skipasses designed for groups:
- Pass Tribu, reunite with friends on a group holidays,
- Family Pass, take your family on an adventure.

Discover our VERY Good Deals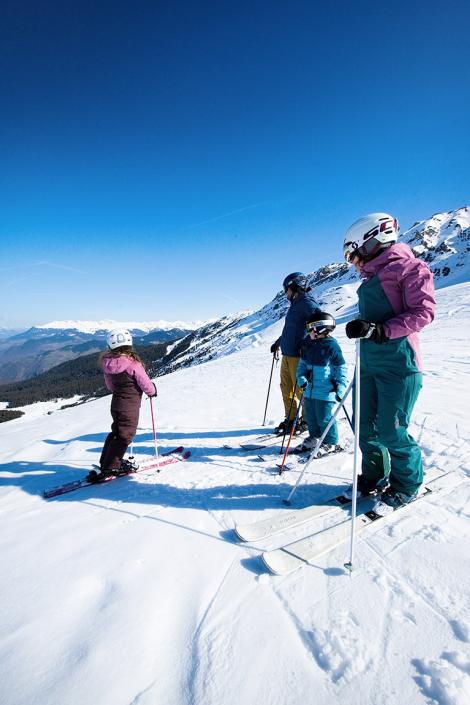 Skiers of all abilities intending to come for between 6 and 21 days can choose a custom-made skipass to create the perfect holiday.
Our Michelin-starred gourmet restaurants
From a brunch created from local produce to a refined dinner in one of the 12 Michelin-starred gourmet restaurants, or a steaming hot chocolate on a restaurant terrace between runs, there's a world of pleasure for your taste buds.
LES 3 VALLÉES, THE GUARANTEE OF GREAT SKIING!
When you choose Les 3 Vallées, you choose the best that skiing has to offer. Recharge your batteries on the 600km of runs in the world's largest ski area; marvel at its unique panoramas and breath-taking peaks; let go of everyday life in the heart of nature, and never ski the same run twice:
The 7 resorts making up the world's largest ski area (Courchevel, Méribel, Brides-les-Bains, Les Menuires, Saint-Martin-de-Belleville, Val Thorens and Orelle) are linked together by a network of state-of-the-art ski lifts, and unique ski runs. You can cover the entire area without ever having to take off your skis!
Be intoxicated by the incredible view of the Gébroulaz glacier from le Mont Vallon. Be moved by the breath-taking view of Mont Blanc from the top of Col de la Chambre, Saulire, La Masse or Cime Caron...
In Les 3 Vallées, the skiing is limitless. The ski itineraries have been designed for all levels and types of skier: half of the ski runs can be used by beginners and intermediate skiers (green and blue runs) and the other half offer challenges for more experienced skiers (red and black runs).
With a wide variety of runs which are always covered in snow, and with 85% of the ski area located above 1,800 metres and 50% covered by cultured snowmaking facilities, snow is guaranteed from December to April.
Here you can explore forever, immerse yourself in a snowy paradise, and experience an incredible break from everyday life.
Les 3 Vallées
A vast playground to discover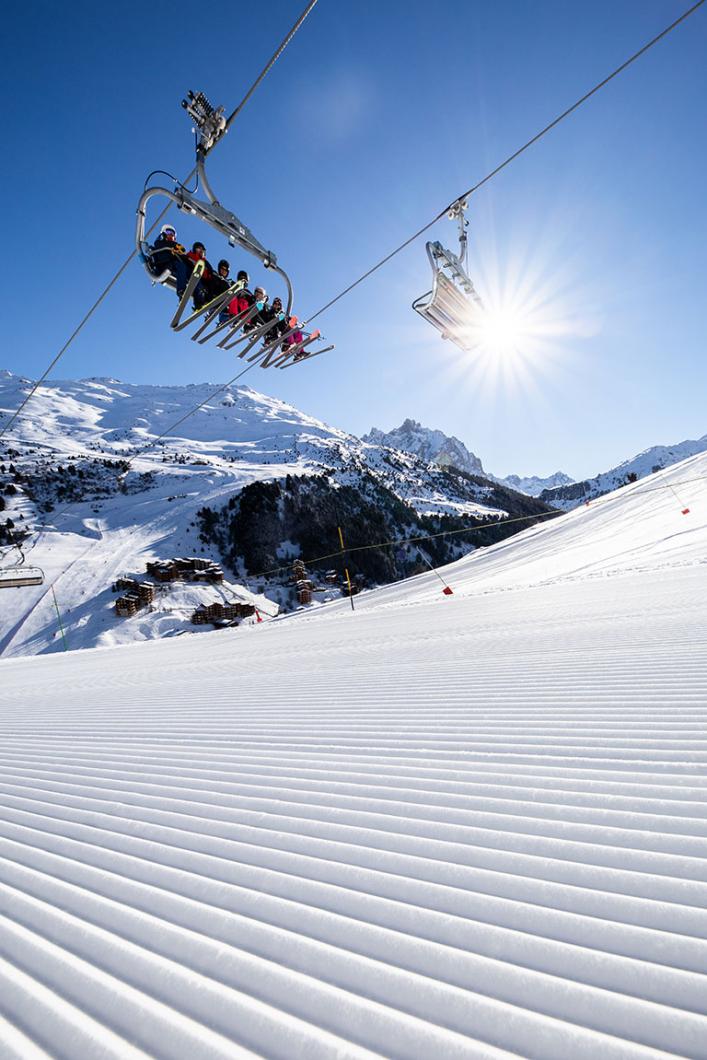 As well as endless skiing possibilities, this area offers you an inexhaustible choice of places to eat, relax, have fun or challenge yourself!

In Les 3 Vallées, every holiday brings new experiences.
Infinite Mountain Experiences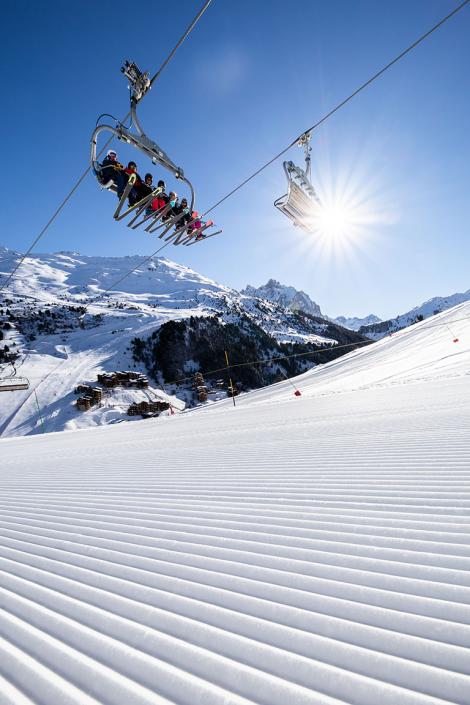 FUN AND ORIGINAL WAYS TO DISCOVER THE SKI AREA: NEW THRILLS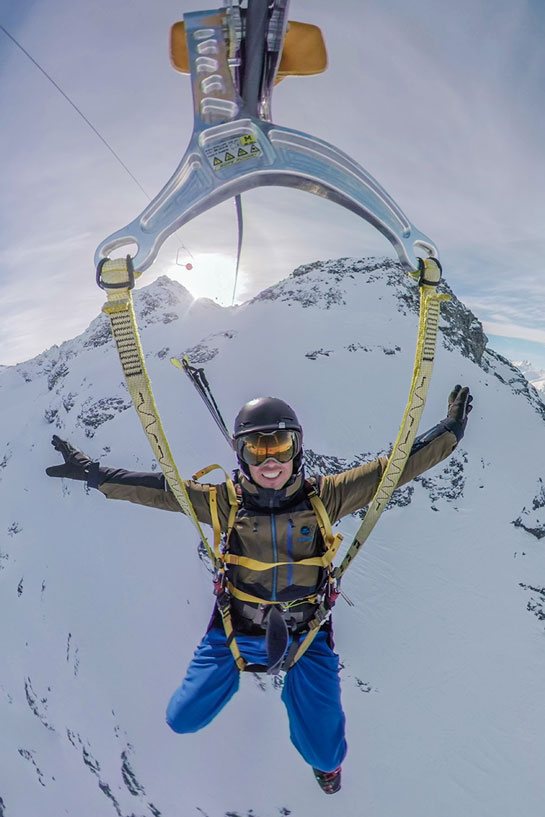 Play at being a Sioux Indian chief on the Indiens run in Courchevel Moriond or try your hand at freeriding on the ungroomed, avalanche-controlled Liberty Ride run in Les Menuires – this too is Les 3 Vallées!
The ski area offers you exceptional itineraries, and fun and original ways to discover them.
For example, this winter, why not treat yourself to a skicross session or toboggan run that seems to last for ever?
If you like a challenge and enjoy new thrills, there's one thing you mustn't miss!
The 1,300m-long, 100km/h mega zip wire between the Bouchet chairlift and the Orelle ski area offers 1 minute 45 seconds of pure pleasure!
After this legendary descent, keep your adrenaline levels high by scuba diving under the ice of le Lac du Lou and discover a new world of bubbles and light...
The icing on the cake?
If your still have the energy after a day on skis, a horseback ride in the snow or trip in a snow groomer at sunset could be the icing on the cake of your holiday away from everyday life.
Or perhaps you would prefer to treat yourself to the ultimate in well-being and relaxation at a spa...
A HOLIDAY THAT'S 100% PLEASURE
So that you can spend every moment of your stay in Les 3 Vallées creating wonderful memories, purchasing or recharging your passes can be done online. Here are four good reasons to do so.
Easier purchasing.
Our website will always offer you the best deals. Simply choose which pass you want and have the charged (and rechargeable) passcard delivered by mail, free of charge, within a few days. If you are in a hurry or already en route, opt to collect them from a pick-up point in your resort.
Recharge and go!
You can recharge your passcard online at any time with any type of skipass, even 5 minutes before you set out skiing. It's simple, fast and eco-friendly!
Save time.
No waiting at the sales desks means more skiing! As soon as you arrive, you can set out to enjoy the 105 square kilometres of snowy playground that awaits you.
Hassle-free cancellation.
If the unexpected should happen or you have to make a last minute change, you can cancel or exchange your skipasses free of charge, up to your 1st day of skiing provided you have not used any ski lifts.
It's the perfect solution for a short stay in the largest ski area in the world!
Les 3 Vallées
The best of
skiing
It's no coincidence that Les 3 Vallées is THE n°1 destination for connoisseurs: in the world's largest ski area, a 600-kilometre network of doorstep skiing runs delights skiers of all abilities.