Christmas and New Year's day at the top
Come and enjoy the magical atmosphere of Christmas and the transition to the New Year in Les 3 Vallées. Whether you are looking for a cosy chalet, a ski in/ski out apartment or family-friendly accommodation, we have everything you need. Thanks to our online booking, find the ideal accommodation for your family ski holiday from 17 December 2022 to 2 January 2023.
Our types of accommodation available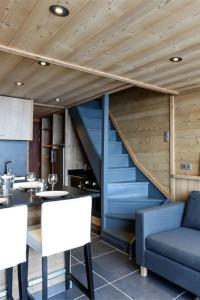 Apartments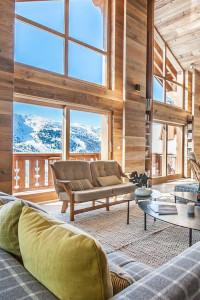 Chalets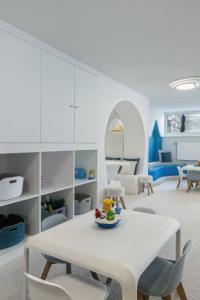 Hotel
A well-deserved February
From 4 February to 6 March 2023, come and enjoy the magic of a family ski holiday in the world's largest ski area! And when we say 'biggest' we mean a wide range of possibilities. In each of the resorts that make up Les 3 Vallées, you will find all the possible types of accommodation according to your budget, the composition of your group and your desires.
Our types of accommodation available
Apartments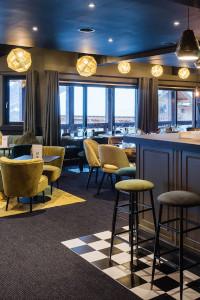 Hotels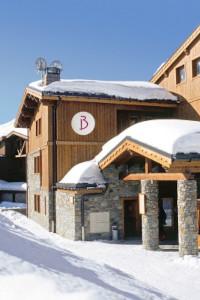 Residences
Our short breaks
Looking for a quick and easy getaway? Look no further than our selection of short breaks in Les 3 Vallées! From cosy flats to charming chalets, we've got just what you need to take a break from your daily life. So why wait? Book your stay today and start planning your perfect escape!
Our types of accommodation available
Apartments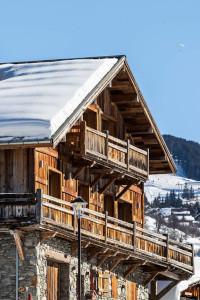 Chalets
December, when anything is possible
Openings of Les 3 Vallées
The resorts of Val Thorens and Orelle have been open since 26 November, and Courchevel since 3 December. The ideal opportunity to get ready for the opening of Les 3 Vallées ski area and its links on December 10th 2022.

Leave with peace of mind for your ski holidays in Les 3 Vallées! We are committed to reducing our energy costs by 10%, without any impact on our customers, thanks to various eco-commitments:
- Adapting the speed of chairlifts and gondolas according to the number of visitors,
- Training teams in eco-driving,
- Adjustment of snow production according to the height of the snow measured on a regular basis,
- Replacement of older equipment to ensure better environmental performance,
- Equipment with new electrical production capacities such as photovoltaic panels...

We plan to open all the ski lifts to ensure maximum comfort for our customers.
More info on openings
Unlimited, Liberté, 2/7 or SkiFlex - this season, why not choose a skipass that allows you to ski in Les 3 Vallées without limitations? These passes will offer you complete freedom to enjoy exhilarating pleasures every week of the season.
Discover
Infinite Mountain
Experiences
Varied, different and always intense, there are infinite experiences to enjoy exactly the way you want to in Les 3 Vallées. With such a vast range of possibilities stretching out before you, here's what you need to get your bearings, to find out what's what, and perhaps even to go somewhere you wouldn't usually go.
Good reasons to come
Discover
Les 3 Vallées
Les 3 Vallées' reputation stretches far beyond French and European borders and has done for some time. Every winter season, Les 3 Vallées ski area attracts enthusiasts from all over the world, who are eager to get going on this multi-facetted, limitless playground. Snowsports lovers seeking the reassurance of a skiing and snow cover guarantee throughout the winter season…
A week's getaway in Les 3 Vallées
Easy 3 Vallées in January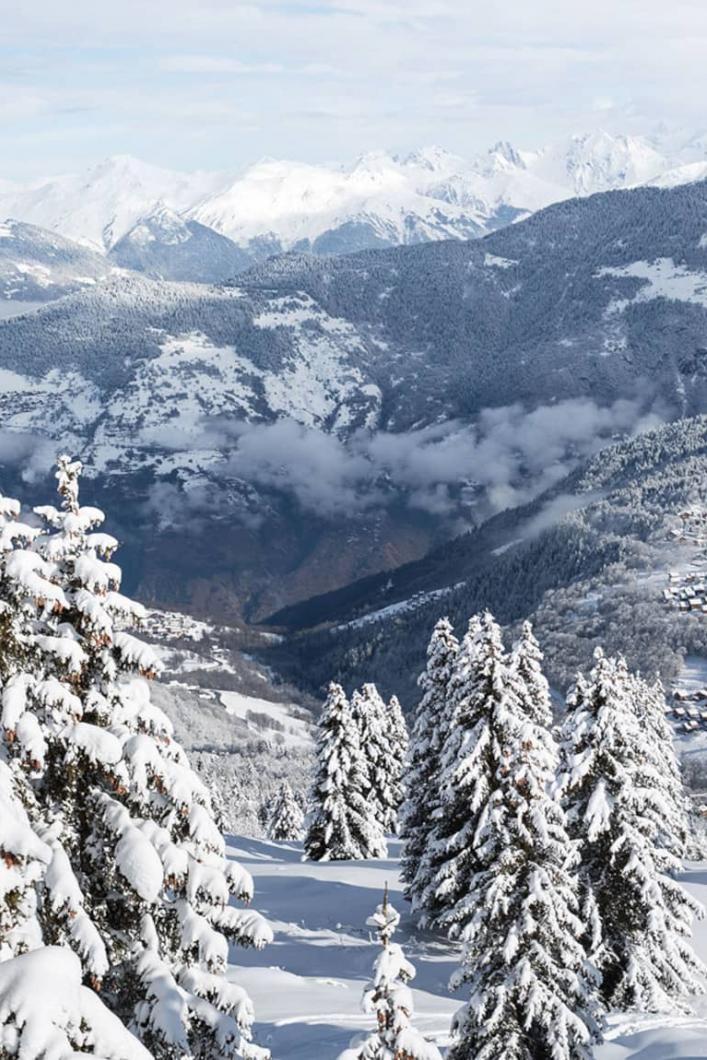 Here you are at the beginning of January, the end of year celebrations behind you and yet you still want to treat yourself...

Make a resolution to give yourself more time in the mountains!

The idea has taken root: why not let yourself be tempted by a week of exceptional skiing in Les 3 Vallées ski area?
Relax and get together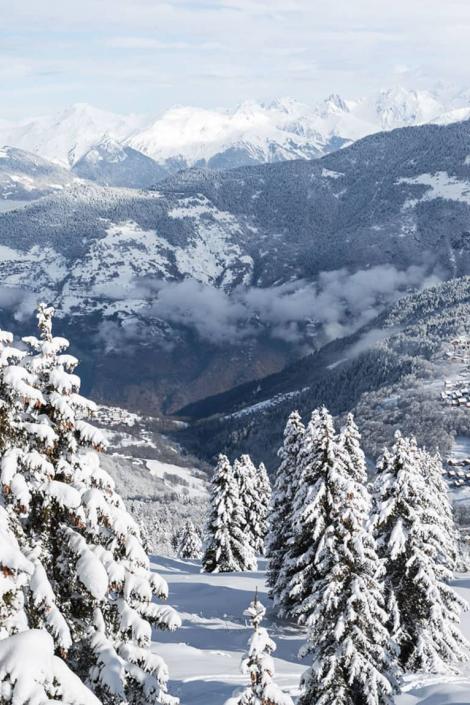 Les 3 Vallées territory
A year-round
playground
Visiting Les 3 Vallées at various times of the year gives you the feeling of being somewhere different, yet familiar at the same time. The same summits, whether they're snow-capped or lush green, offer very distinct characteristics and experiences, whilst the light and temperature make for ever-changing atmospheres and surroundings.
3 valleys, 7 resorts, 600 km
Exceptional
ski area
Les 3 Vallées has 600km of slopes. There are also 7 resorts spread between the valleys of Courchevel, Les Allues, Belleville, not to mention Orelle in Maurienne.

Courchevel offers visitors breath-taking panoramic views of the Vanoise peaks and the Mont Blanc. A resort with many faces, as it is made up of 6 villages spread up the mountainside. Each has its own personality but all are deeply linked by shared history and DNA.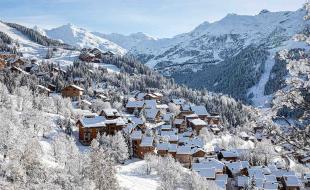 For an elegant and authentic holiday, ski in Méribel at the heart of Les 3 Vallées! The Alpine hamlets, the chalets which combine tradition and modernity have a discrete charm of their own. Méribel is an enchanting place which offers a total escape from everyday life.

In Les Menuires, everything has been designed to make your holiday a welcoming one. Share the big thrills and the small pleasures with your family or friends. What a great way to enjoy a friendly holiday in the great outdoors!

Immerse yourself in the relaxing atmosphere of Brides-les-Bains at the foot of the 3 Vallées ski area where you can soak in thermal waters and be lulled by soothing landscapes... Live in tune with Nature in this small spa village.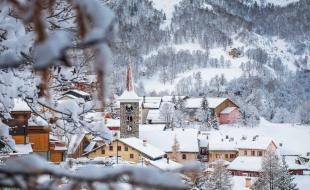 This village perfectly blends authenticity and discreet luxury. This close-knit, historic village excels in the art of receiving its guests in style. Saint Martin offers a unique experience born of a subtle harmony of styles, genres and eras.

Val Thorens is a cosmopolitan destination that combines the best of skiing with the best of atmospheres. In this friendly resort, visitors are encouraged to be themselves, live each moment to the full and have fun together. Nestled in the heart of the Maurienne Valley and bordering the Tarentaise Valley, Orelle is the secret gateway to Les 3 Vallées ! The calm atmosphere of these unspoilt villages and the beauty of their surroundings help you switch off completely: charm and authenticity.
An extraordinary playground
Endless
activities
Imagine yourself in the heart of nature, surrounded by the most beautiful peaks of Les 3 Vallées. You are immersed in an almost unreal panorama of endless peaks... welcome to Les 3 Vallées!