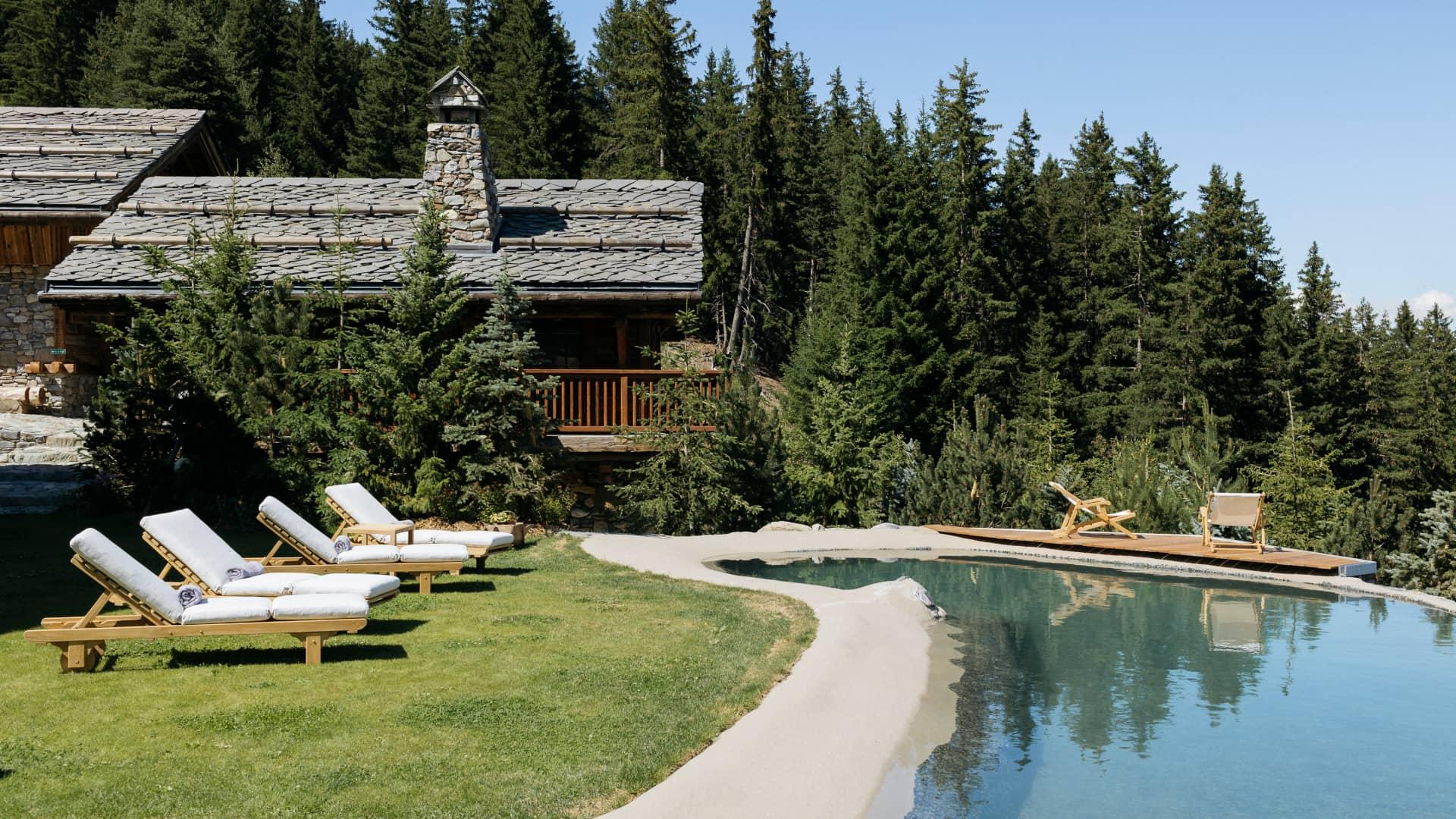 The unique experience of an overnight stay in a mountain refuge
Several days
From spring to autumn
With children

With teens

Adults

For all

Unique adventures
From spring to autumn, a unique experience to live in Les 3 Vallées
Refuge (noun): a safe place. This is not a random definition. Anyone who has stayed in a mountain refuge at least once, in spring, summer or autumn, knows that it's far more than just a place to sleep.
Firstly, staying in a refuge is the joy of seeing that dot on the horizon get closer and closer, becoming increasingly lifelike with every step. And arriving at a cosy, comforting cocoon, often set in the heart of a wide-open natural environment, at the end of hike.
Then, it's time to put your things down, and enjoy simple pleasures, such as a delicious meal with other visitors who are passing through, and sharing your days' adventures. Then, suddenly catching your breath as you admire the stunning open-air display of the sun setting.
The exhilaration of this timeless moment of contemplation, in the heart of nature, far from the hustle and bustle of everyday life. Far from everything, but so close to what really counts.
At one with nature for unique experiences.
ADVENTURE AT YOUR FINGERTIPS
You don't have to go far to get a taste of adventure, escape from the hustle and bustle of everyday life and the rest of the world for a while, as you recharge your batteries, on your own, as a couple, or with family or friends.
And what's the best way to get to seek refuge? By hiking there of course! But, thankfully access is not reserved only to experienced hikers. Sometimes a gentle walk as a family is enough to get you to where you want to be. Some refuges can be reached by mountain bike, electric mountain bike, or even by hopping onto a ski lift.
3 Vallées ski lifts
Easy access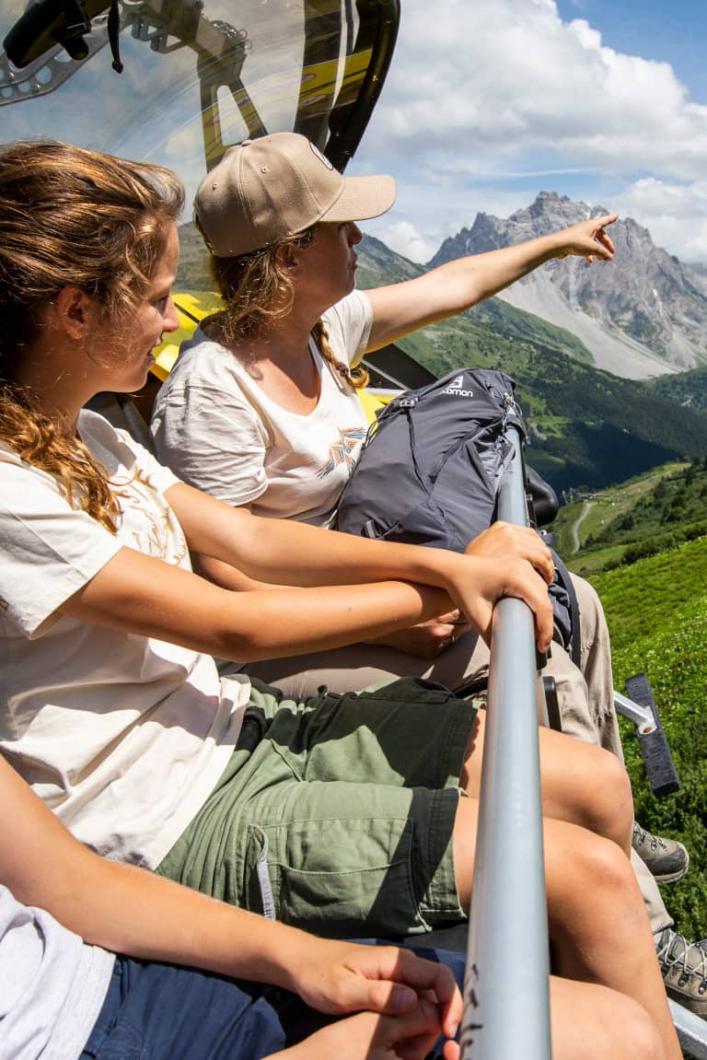 And what's to stop you taking a shortcut to make it quicker and easier to get to the refuge of your choice by using Les 3 Vallées' summer ski lifts?

It's an experience in itself, not forgetting the joy of watching the vertical metres unfold beneath your feet, as you effortlessly reach the mountaintops!
Discover all the summer passes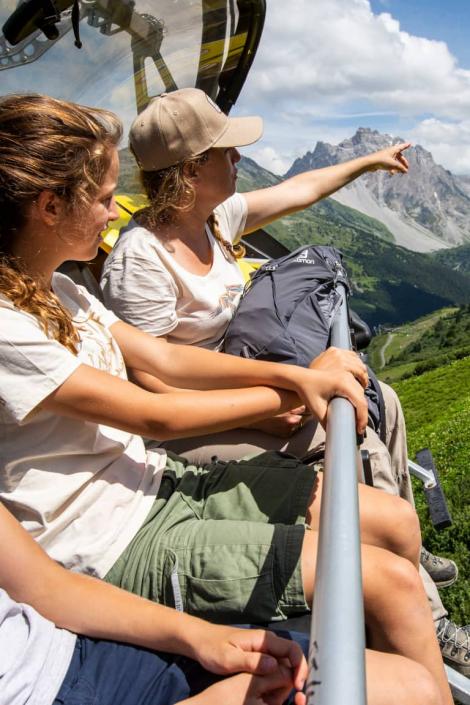 MÉRIBEL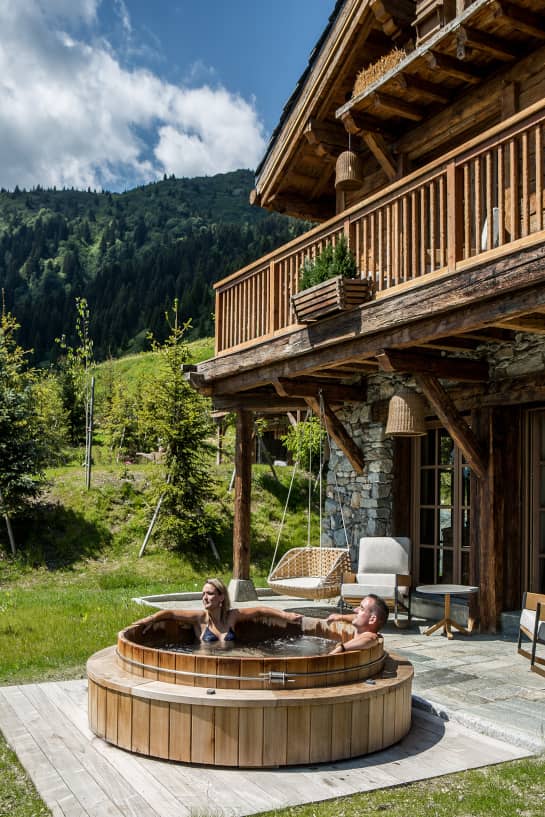 Refuge du Plan
Highlights: set in the heart of the Tuéda nature reserve, just a stone's throw from the lake of the same name. 30-minute walk from the Plan Ravet car park in Méribel Mottaret.
Opening dates: daily in July and August.
Capacity: the refuge du Plan does not provide accommodation.
Other: restaurant on site only at lunchtime.
Le Refuge de la Traye
Highlights: this is the type of mountain refuge you dream of... This unique place combines the elegance of beautiful luxury properties with the character of a traditional mountain refuge. Comprised of typical chalets, the hamlet is set 10km from the nearest tarmac road.
Opening dates: every day from mid-June to early October.
Other: restaurant (20 covers inside, 35 on the terrace, pets allowed (supplement), well-being area & spa, Wifi and cinema room.
Refuge du Saut
Opening dates: daily from mid-June to mid-September. When the warden is absent, 8 beds are available with a wood-burning stove, wood, blankets, gas and crockery.
Highlights: easily accessible on foot in less than 2 hours.
Capacity: 25 beds in bedrooms and dormitories, sleeping 2, 4, 6 and 8 people.

Other: camping allowed, restaurant, accessible to all-terrain wheelchairs.


COURCHEVEL
Refuge du Grand Plan
Opening dates: from mid-June to the end of September.
Highlights: having been closed for a long period of time for renovations, this former sheepfold reopened in July 2020. Nestling at the end of the Avals valley, at the gateway to the Vanoise National Park, and perched at 2,300 metres beneath the Merlet Lakes, this gem of nature provides direct access to a variety of landscapes, from the glacial summits of the Mont Blanc mountain range to the lush green pastures of Grand Plan, with many lakes along the way.
Capacity: several bedrooms and dormitories that sleep 2, 3, 4 and 12. 30 beds, payable camping available.
Other: lounge, reading and games area, pets allowed except in dining areas.
Good to know: because the refuge has been closed for several years, it is not included on all hiking orientation boards yet. Follow signs for Lacs Merlet.
Refuge des Lacs Merlet
Opening dates: from the end of June to early September, with weekend bookings taken in September and October. Free access the rest of the year.
Highlights: you'll feel like you're at the ends of the earth in this cosy, quiet refuge in the heart of the Vanoise National Park, on the edge of the Merlet Lakes.
Capacity: 6 beds (and 10 people as a group), camping possible.
Good to know: this small refuge does not have a shower. Guests should bring their own sleeping bags and slippers.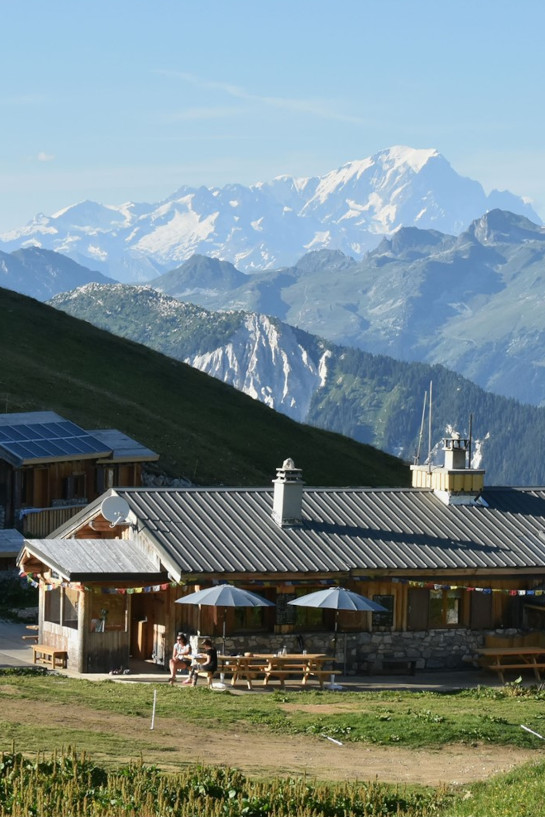 If you want to stay on the move and sleep in a refuge
Follow the guide!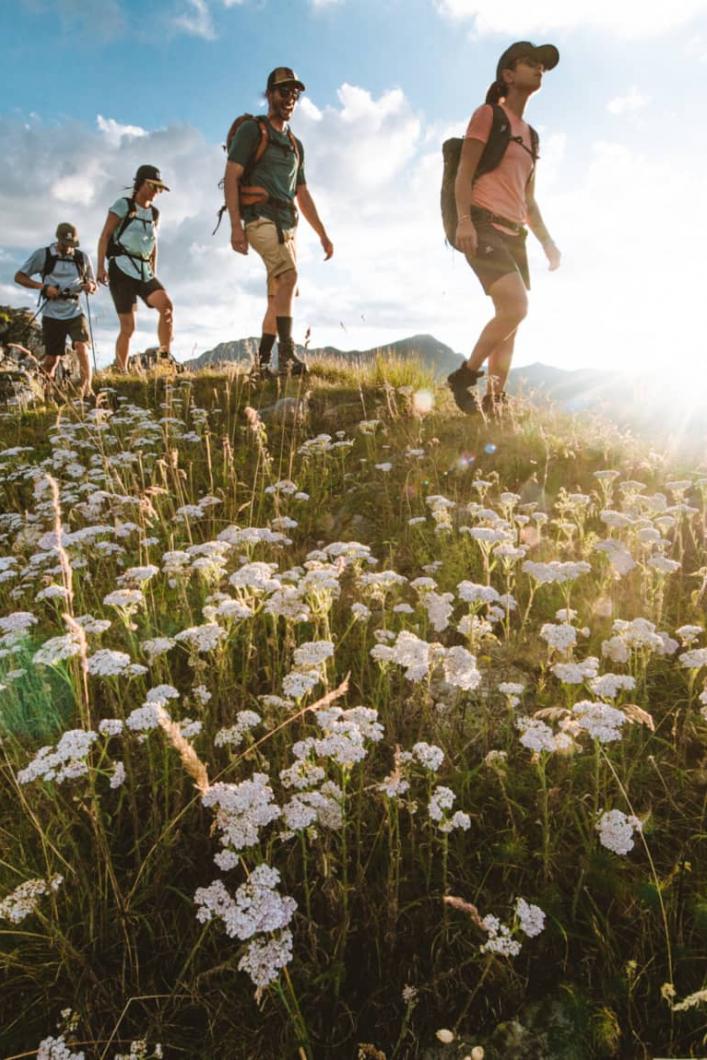 They know these mountains like the back of their hands, and will be able to put together an itinerary to suit you perfectly! They lead groups every day, providing safety, peace of mind, as well as knowledge and interesting stories!

Don't hesitate to contact the Mountain Guides Office in the 3 Vallées resort you are staying in to embark on a timelss experience with a High Mountain Guide!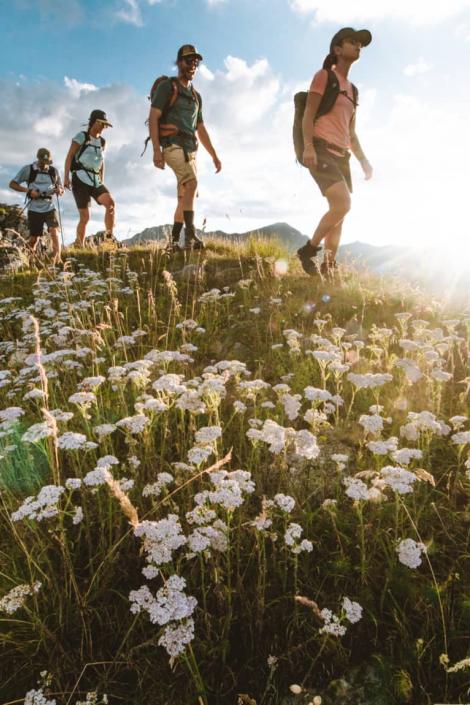 Les 3 Vallées Mountain Guides
Mountain Guides - Courchevel

Bureau des Guides de Courchevel

Mountain Guides - Méribel

Bureau des Guides de Méribel

Mountain Guides - Les Menuires

Bureau des Guides Vallée des Belleville
Les 3 Vallées
Where to stay this summer ?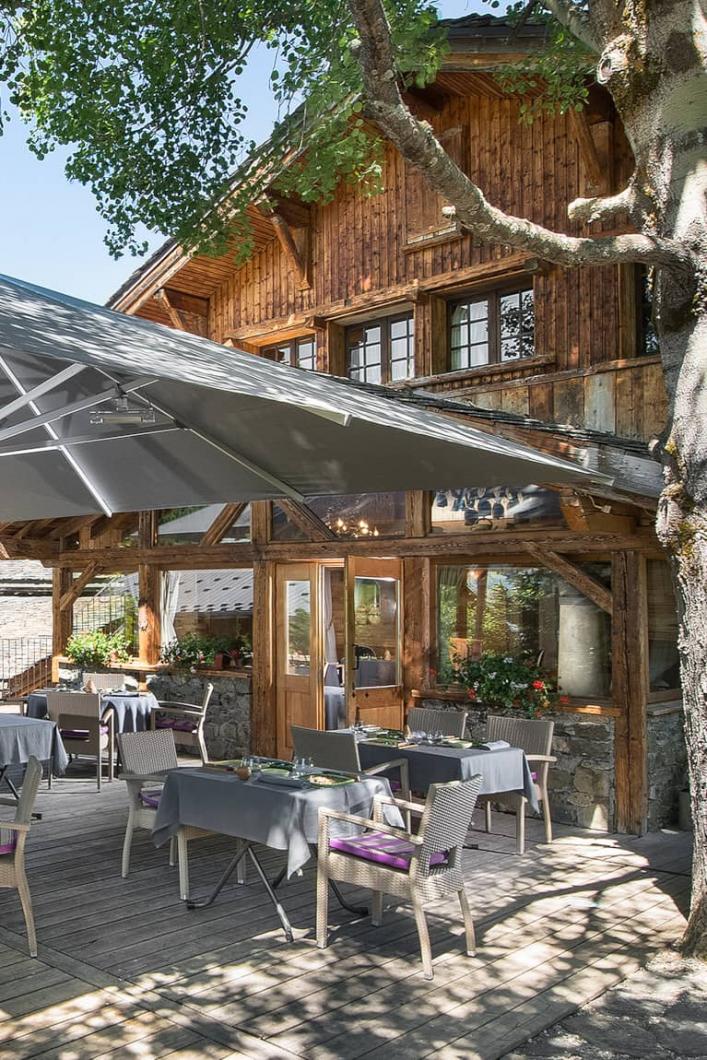 Looking for the perfect place to stay during your summer holidays in Les 3 Vallées?

In this extraordinary territory, the accommodation possibilities are infinite. There is something for everyone and every budget.

Whether you are looking for a luxury hotel, a comfortable chalet or a holiday residence, you are sure to find the perfect accommodation to suit your needs.

With so many options available, you are sure to find the right accommodation for you !
Discover accommodations open this summer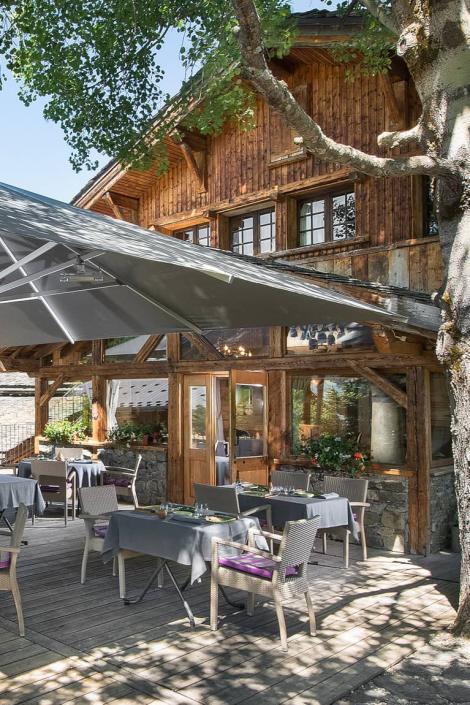 BELLEVILLE VALLEY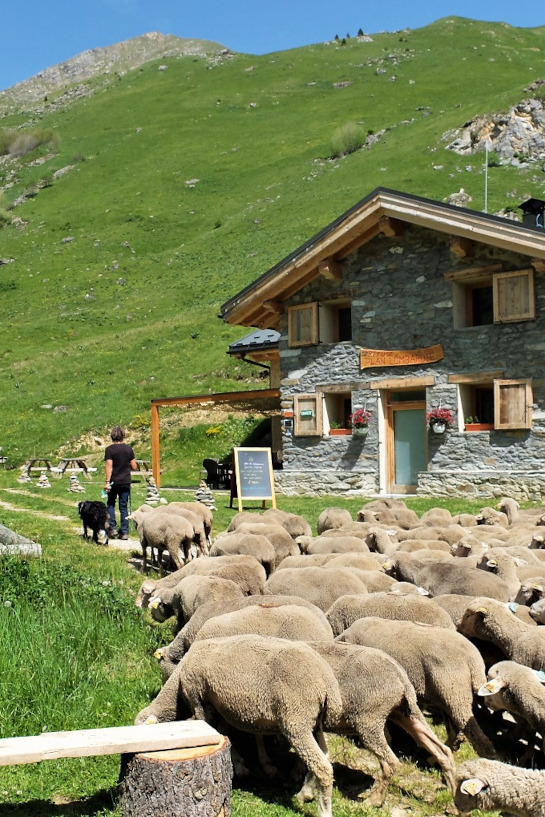 Refuge Plan Lombardie
Opening dates: from May to October. It may open at other times on request, subject to weather conditions. Reservations are recommended.
Highlights: In a timeless, protected setting, the refuge is accessible in 30 to 40 minutes on foot from the village of Saint-Jean-de-Belleville. Perched at an altitude of 1,764 metres, it blends in perfectly with this unspoilt, wild valley at the foot of the majestic Cheval Noir. Birthdays and family meals can be arranged...
Capacity: 21 beds in total. 5 bedrooms with 2 to 6 beds in each.
Good to know: part of the refuge is accessible (on prior booking with the warden to collect the keys) out of season, with a bedroom for 6 (with fitted sheets, pillows and blankets provided), a kitchen/dining room with a wood-burning stove and a supply of wood outside. There is no water or electricity in winter.
Refuge de Gittamelon
Opening dates: 1 July to 28 August.
Highlights: this traditional, welcoming refuge nestles at the heart of a small mountain hamlet, with views over the Aiguilles de la Moendaz, where it's not unusual to spot ibex and marmots early in the morning. Set on the Chemin du Grand Perron des Encombres, you can reach the Refuge on foot, by MTB, and even by car along the marked Encombres itinerary, or by following the Planlebon footpath.
Capacity: 18 beds with a dormitory comprising 3 sections for 4 people, with 6 other beds in the room.
---
Refuge du Trait d'Union
Opening dates:From the beginning of July to the beginning of September, every day except Tuesday, then every weekend from 9 September to 15 October.
Highlights: perched at 1,725 metres, this small refuge only accepts one small group at a time. It can host a couple, a family, or a group of friends to enjoy a very personalised stay. Set in the heart of the mountains, but easily accessible, the refuge is perfect for well-being breaks. Professionally run yoga, naturopathy and sophrology sessions, as well as courses to reconnect with your inner self are held here, for small groups. Relax in the balmy Nordic bath, heated to 37 degrees, and the panoramic sauna – both wood-fired.
Good to know: Accessible via an easy hike from the village of Saint Marcel (45 minutes), or Les Menuires (start from the Brelin district and follow the Balcon footpath for 2 hours).
Another easier option: take the Saint Martin 1 gondola lift, then walk about 300 metres down the Biolley run until you get to a sign on the left indicating the path to the refuge, 200 metres further down!
Refuge du Lac du Lou
Opening dates: mid-June to mid-September.
Highlights: totally renovated in 2017, the modern, comfortable refuge has maintained its traditonal character. Built on the unmissable and magical lakeside setting of Lac du Lou (2,045 metres), with its breathtaking crystal clear waters. Accessible to all, families in particular, you'll feel far removed from everything, even though it's just a 2-hour return walk from Chez Pépé Nicolas.
Capacity: 32 beds (1 dormitory of 4 persons, 2 dormitories of 6 persons, 2 dormitories of 8 persons)
Good to know: dogs allowed during the day only, if kept on a lead.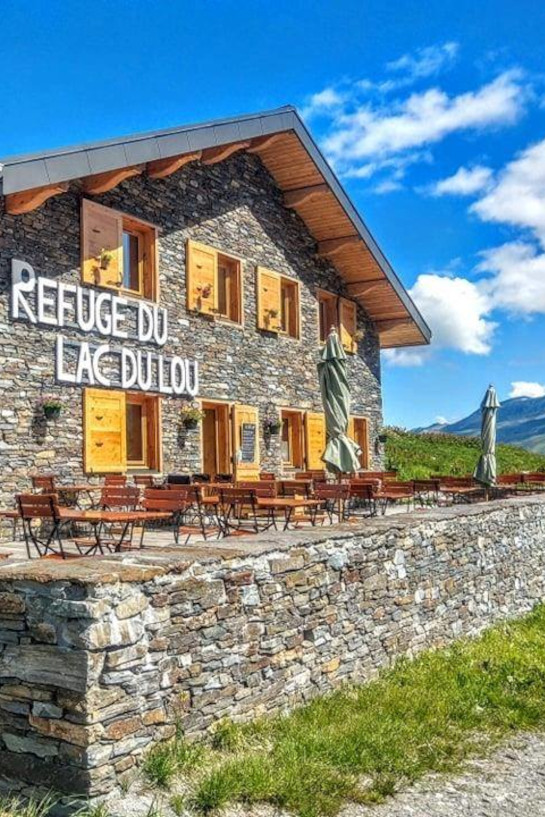 An exceptionnal territory
Unique
experiences
Les 3 Vallées is a limitless playground where anything is possible, where all your dreams can become true. Les 3 Vallées is not only about skiing, it's also a multitude of activities to practice alone, with family or friends...