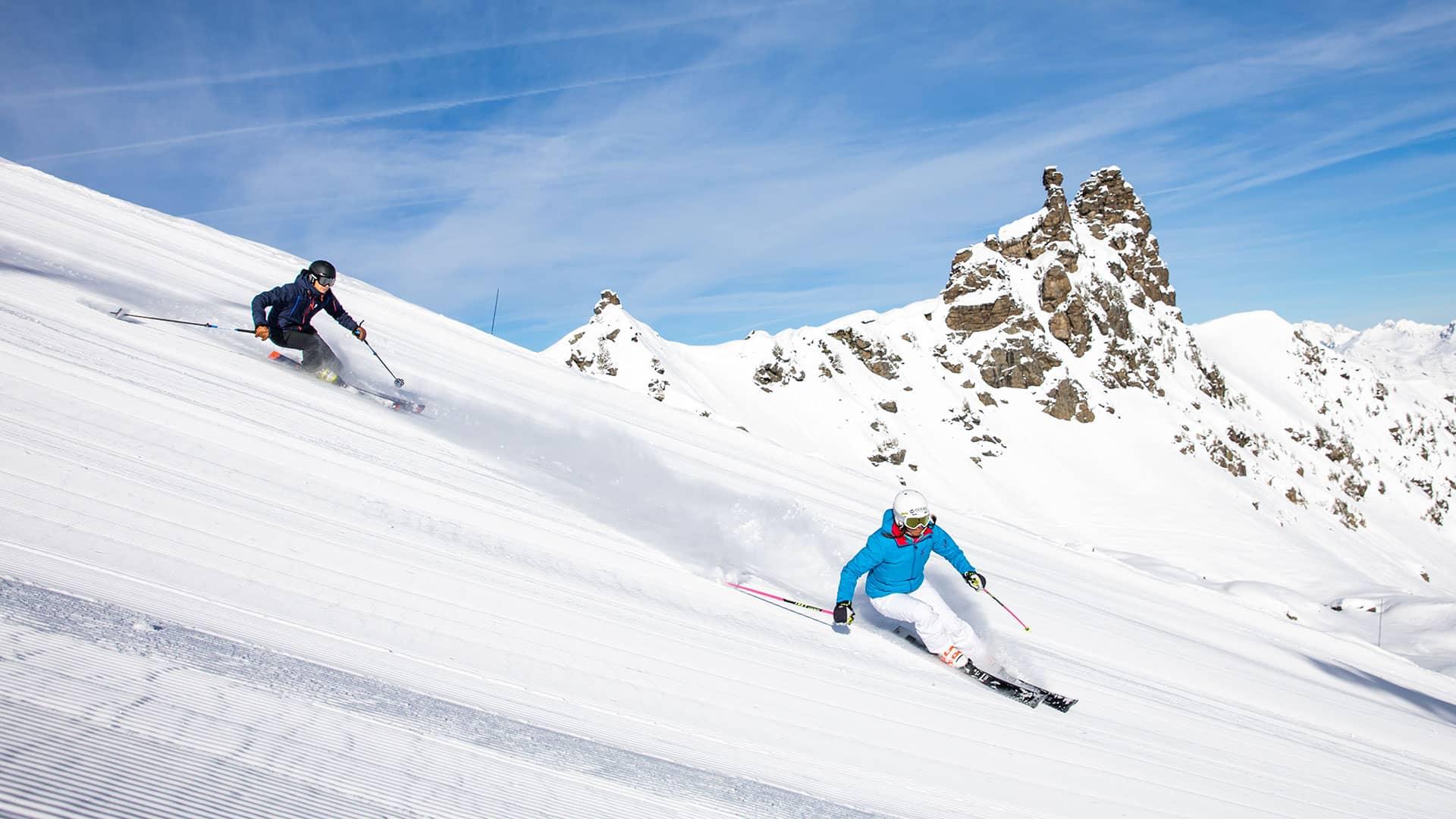 December, 10, 2022
The 3 Vallées ski area open since 10 December 2022
Les 3 Vallées will be celebrated with low-cost skiing at the beginning of december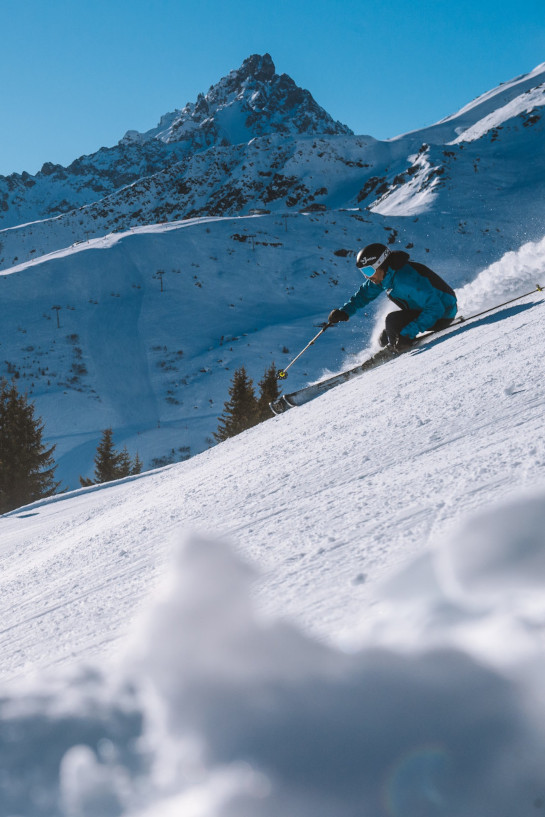 The lifts spring back to life, the virgin snow sparkles… being one of the first to venture onto these untouched slopes feels like a magical new beginning.
The first week of December from 10th to 16th December 2022, benefit from special rates on 3 Vallées skipasses.
The natural assets of the world's largest ski area guarantee quality skiing from the beginning of December to the end of April!
And even from mid-November to mid-May thanks to Val Thorens, the highest ski resort in Europe!
85% of the ski area is located above 1,800 metres,
From the lowest altitude runs at 1,300 metres, to the summit of Les 3 Vallées up at 3,230 metres,
25 summits that are accessible via ski lift, 10 of which are positioned at altitudes of more than 2,500 metres,
Over 2,700 snowmakers, 160 piste groomer drivers and 70 grooming vehicles,
As well as connections to Les 3 Vallées, all located at altitudes of more than 2,000 metres.
Here are some examples of prices:
The Solo 3 Vallées children's day pass is €51.80 instead of €57.60,
The 6-day adult Solo Pass is 324€ instead of 360€,
The 6-day Tribe Pass is €304 per person instead of €340,
The 6-day Family Pass is 259.20€ per person instead of 288€.
Take a step up and end the year in style!
Discover the opening dates of each 3 Vallées resort
Les 3 Vallées: from 10th December 2022 to 28th April 2023,
Val Thorens: opening postponed to 26th November 2022 and closing on 8th May 2023,
Orelle: from 26th November 2022 to 8th May 2023,
Courchevel: from 3rd December 2022 to 23rd April 2023 (Courchevel-Moriond and Courchevel-La Tania opening on 10th December 2022),
Méribel & Les Menuires: from 10th December 2022 to 28th April 2023,
Brides-les-Bains & Saint-Martin-de-Belleville: from 10th December 2022 to 21st April 2023.
Do you have a morning, one day or a long weekend ahead of you? The spectacular scenery and unique panoramic views of Les 3 Vallées ski area are here to be enjoyed at any time.
Finish the season with a flourish
Enjoy the 3 Vallées until 28th April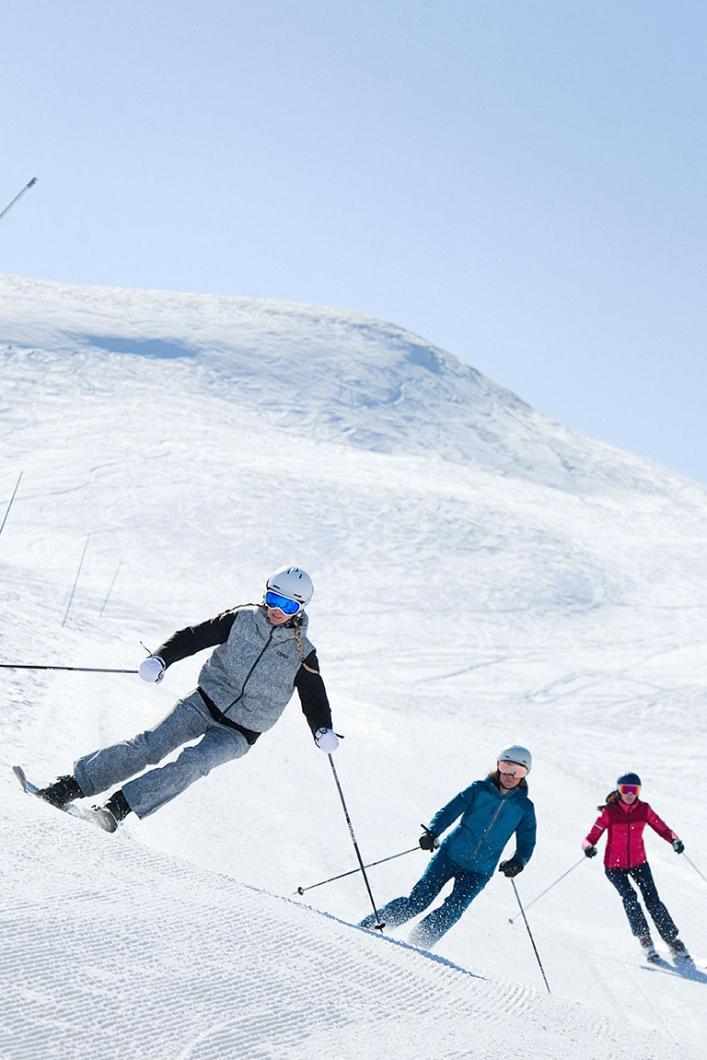 In April, we're still in 'winter mode' in Les 3 Vallées; there's plenty of snowsports to be had, and for many, this is the best time of the season!

The longer days mean you can make the most of the vast snow-covered ski area for longer too!

The two last week of the ski season in Les 3 Vallées, from April 15th to 21st and from April 22nd to 28th 2023, is a time to celebrate, and with incredibly low prices, you can do just that!
Lower prices for late April skipasses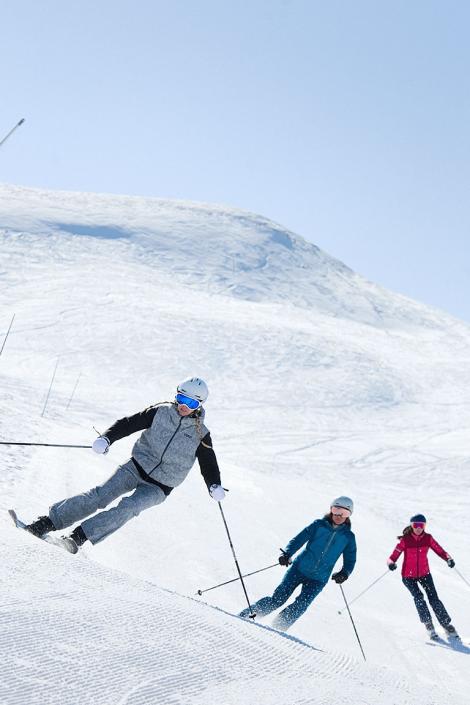 Les 3 Vallées
Discover our other news
Events, highlights, new developments - what's going on in Les 3 Vallées? Keep your finger on the pulse of all that's going on in this lively area at the heart of pastures, forests and peaks. On this page, find all the news from the 3 Valleys, this lively territory and its passionate players.