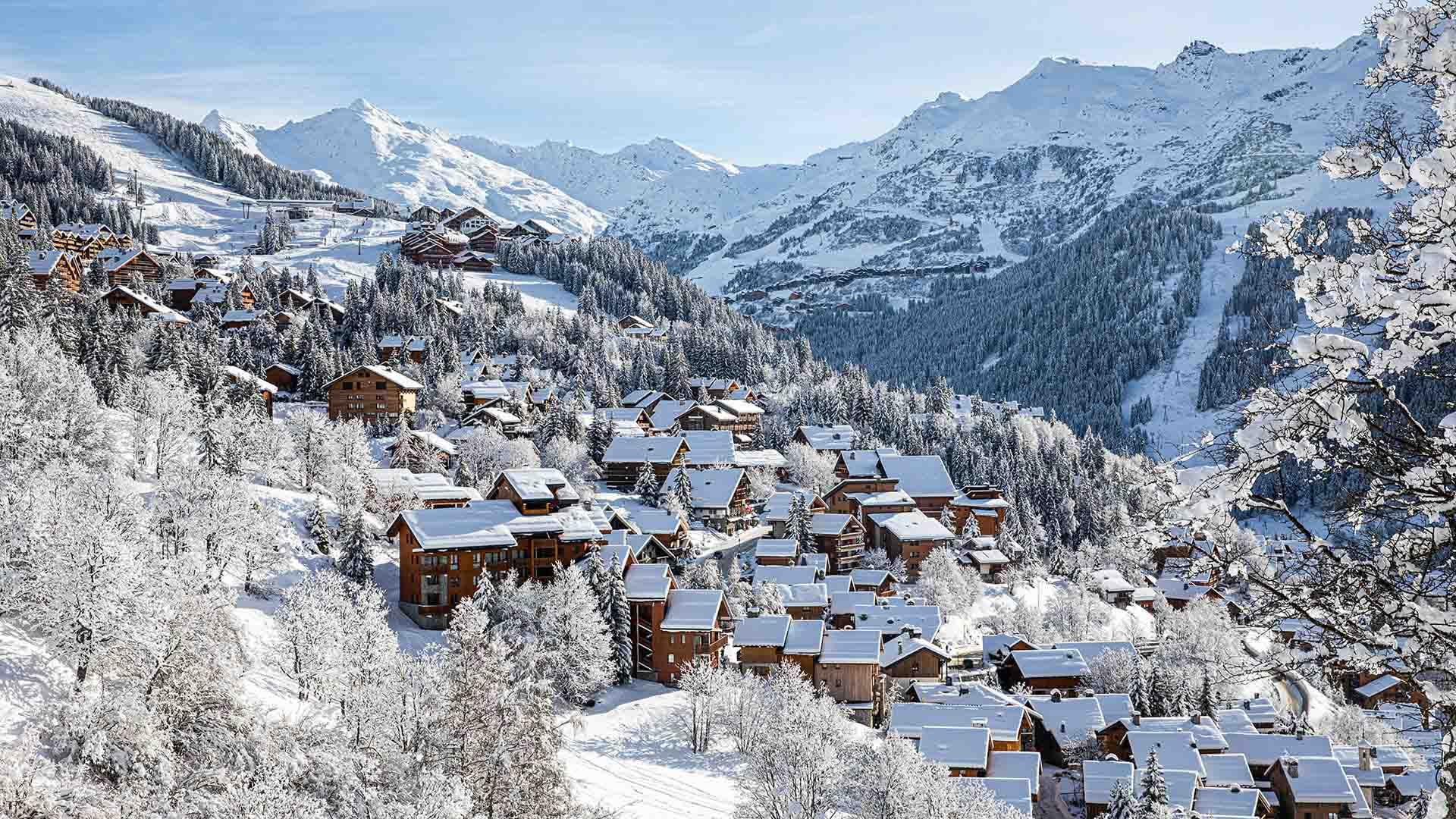 3 Vallées destination: Méribel - Pure elegance
For an elegant and authentic holiday, ski in Méribel at the heart of the largest ski area in the world! The Alpine hamlets, the chalets which combine tradition and modernity, and the snow-covered forests have a discrete charm of their own.
Méribel is an enchanting place which offers a total escape from everyday life. Whatever the season, a holiday in Méribel is the perfect opportunity to fall in love with the mountains all over again.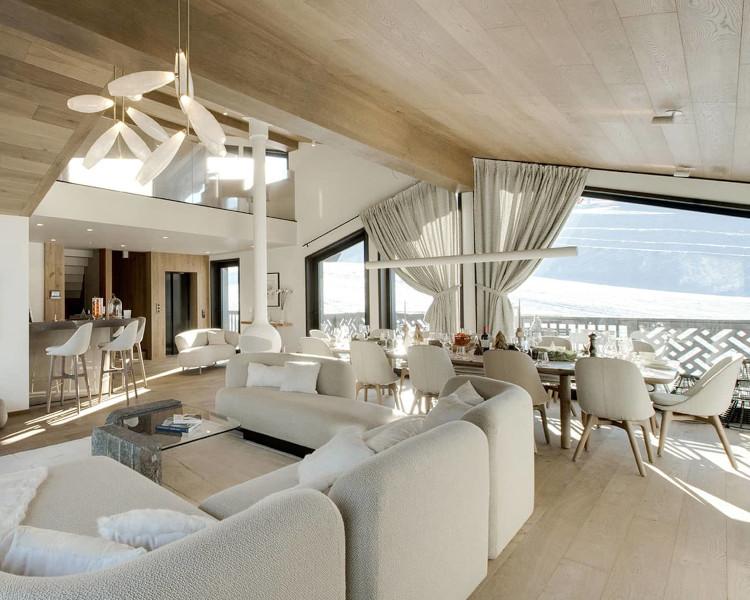 Book your stay
Les 3 Vallées Travel is: a team 100% at your service, a perfect knowledge of Les 3 Vallées area, personalized advice, a selection of the best accommodation in each resort of Les 3 Vallées, an infinite number of possibilities...
ENJOY A DIFFERENT ATMOSPHERE IN EACH OF THE FIVE DISTRICTS
Méribel's history is revealed through its various districts located at different altitudes. Choose between a picturesque settings, lively nightlife or architectural gems... simply decide where you want to stay and enjoy all the thrills on offer.
Méribel Les Allues, 1,100m: Immerse yourself in the Alpine atmosphere of the main village of the Allues valley. Here is where it all began, and today you can still enjoy its traditional communal bread oven, old barns and tranquillity. Time here stands still, as this charming village cast its spell...
Méribel Village, 1,400m: This lively little hamlet is grouped around a sunny central square with shops, bars and restaurants. You can easily reach the ski slopes, via the Golf chairlift, and Méribel Centre on the free buses which run throughout the day and evening.
Méribel Centre, 1,450m: Rise a little higher and you arrive in the heart of the resort! In Méribel Centre, the mountains bustle with restaurants, bars, shops and swimming pool. Here, you are at the centre of things and everything is within walking or skiing distance.
Méribel Les Hauts, 1,600m: A hundred metres further up, and you can overlook Méribel Centre and enjoy unique views over the resort. Here, you are amongst the fir trees where you can enjoy the many delights of the mountains, including skiing, snowshoeing and hiking.
Méribel Mottaret, 1,750 m: Are you keen to get your skis on and explore Les 3 Vallées? This location is ideal for skiing, the atmosphere is welcoming and snow is guaranteed all winter long. The valley's iconic peak, le Mont Vallon, is invitingly close at hand...
A special place others
Try a host of experiences in Méribel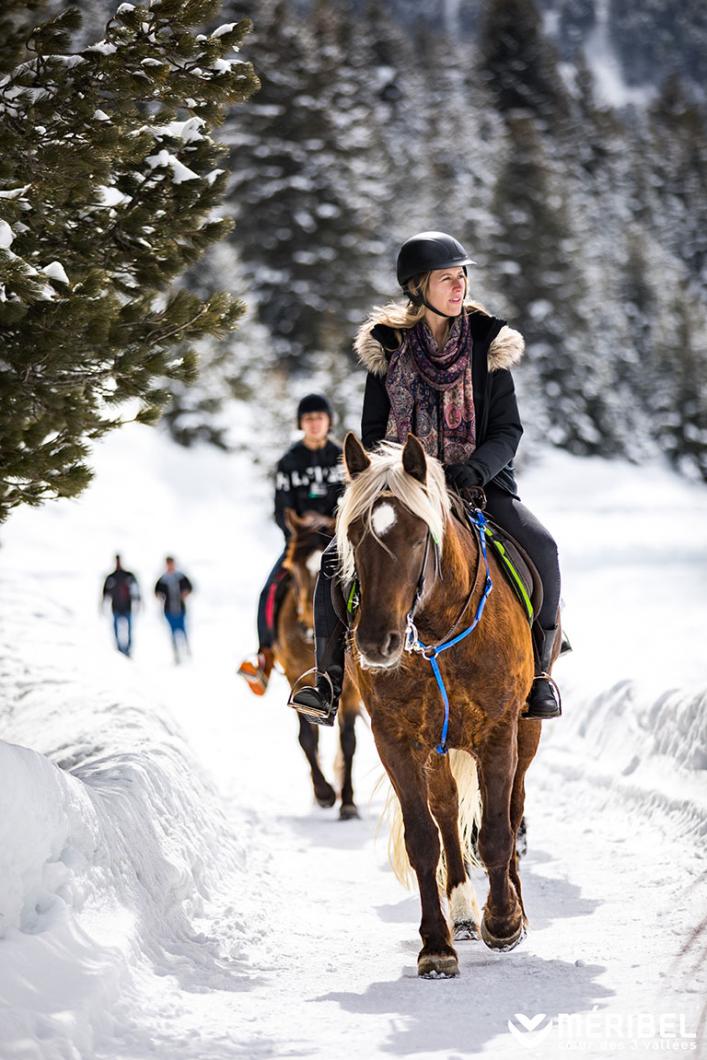 Méribel occupies a special place among the seven ski resorts that make up Les 3 Vallées. Situated in the centre of the ski area, with its 600km of pistes and breath-taking views of the most beautiful peaks in the Alps, it is an exceptional base for exploring on skis.

It is an endless, open-air playground for novice and experienced skiers alike. And your adventures don't end there... In Méribel, there are plenty of thrills away from the downhill ski runs! How about trying cross-country or telemark skiing, or ski touring with a mountain guide? Discover the sports of biathlon, snowshoeing or ski joëring or take a sleigh ride through untouched landscapes.

There are a thousand and one ways to enjoy every moment in this snowy paradise. Skiers will also be able to join the spectators for two major events hosted by Méribel: the Alpine Skiing World Cup Finals in 2022 and the World Ski Championships in 2023. Don't forget to put the dates in your diary!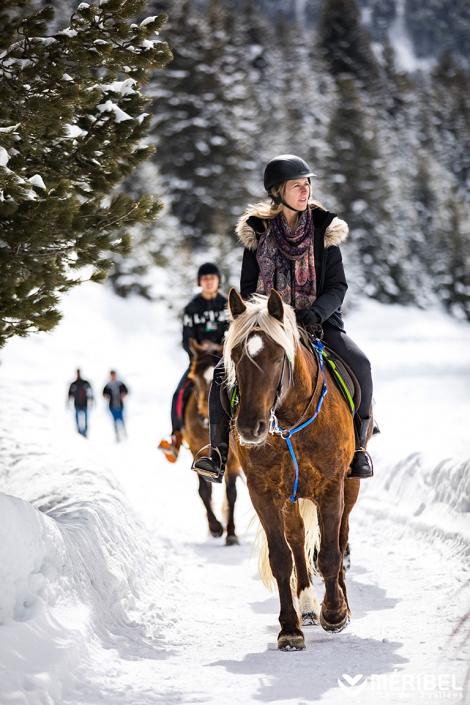 A HOLIDAY DESIGNED FOR FAMILIES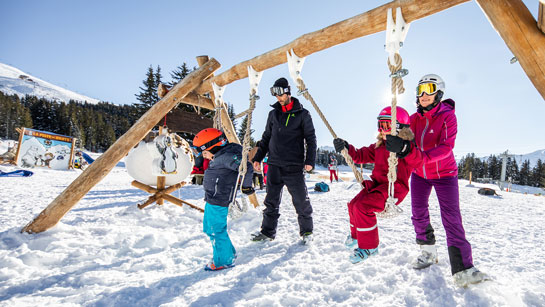 In Méribel, children learn a love of the mountains, nature and the great outdoors from a very young age. The resort is a perfect setting for spending quality time together, marvelling at the surroundings, passing on knowledge to your children and making unforgettable memories.
You can bring your family to Méribel with an easy mind, knowing the resort has been awarded the Famille Plus award. Everything has been thought of for children and their families: Yeti Park, Inuit trail, torchlight descent, snake sledding and more... Enthusiastic instructors from the French Ski School will pass on their love of snow sports to budding skiers in the Piou-Piou kindergartens and on the green and blue ski runs. And when it's time to recharge your batteries after a busy day, Méribel's restaurants and accommodation will make children of all ages feel especially welcome. What a perfect way to create magical moments together!
---
EXCEPTIONAL ACCOMMODATION
A second quality label contributes to the reputation of the resort while highlighting its unique accommodation: the Label Méribel. Created by Méribel Tourist office, this identifies a range of accommodation which has been designed with the greatest care.
Meticulous decoration, intimate atmosphere, wellness area, personalised welcome – thanks to this guarantee of quality, you are sure to find nothing but luxury, calm and delight! With or without the Label Méribel, a selection of guest houses, hotels, residences, chalets and apartments is available in the resort centre or outskirts, to suit all tastes and budgets. The free buses which run throughout Méribel will allow you to easily get around the resort.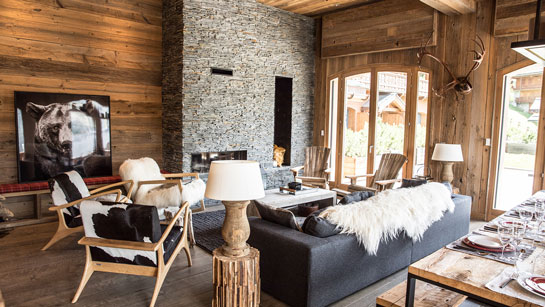 FEEL AT ONE WITH THE MOUNTAINS IN MÉRIBEL
Since its origins in the 1930s, Méribel has grown while guarding its authenticity and harmony. By respecting its traditions and natural surroundings, this Alpine village has consciously developed in perfect harmony with its exquisite environment. Featuring wood, stone and slate, Méribel's architectural style can be recognised by its combination of contemporary inspiration and pure mountain spirit. Here, you can stroll in an exceptional setting, surrounded by majestic peaks, icy waterfalls and elegant chalets, all harmoniously co-existing.
More information about Méribel:
That's it! You know almost everything about your favourite resort in Les 3 Vallées, but you would like to have more information about Méribel: its activities, events, shops, restaurants, accommodation providers, etc.
You can contact them and also book your stay in this resort directly. See you soon in Les 3 Vallées!
A FORETASTE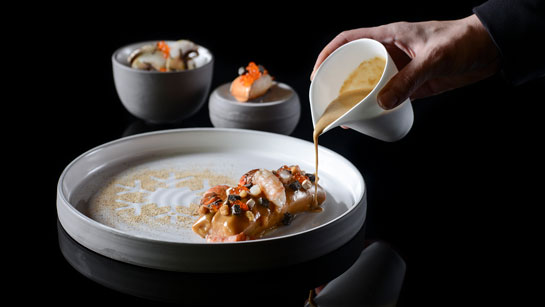 The pleasures of skiing and good food combine beautifully in Méribel, whether it's for lunch overlooking the peaks or dinner by the fireside. With so many different atmospheres to choose from, there's something for all tastes, whether you want to enjoy uninterrupted views of Mont Blanc at the Maya Altitude, lively music at the Folie Douce, or chilling out in the deckchairs at le Clos Bernard.
A resort as elegant as Méribel would not be complete without an array of exceptional restaurants such as l'Ekrin, with its Michelin-starred chef Laurent Azoulay, le 80, or l'Allodis... It's a feast for your taste buds!
---
GETTING TO MÉRIBEL
It only takes a few hours to escape to the heart of the Alps... Elegant Méribel can be reached from four nearby airports (Geneva, Lyon Saint-Exupéry, Grenoble and Chambéry). Except from Grenoble airport, you can then complete your journey to the resort by bus, thanks to the regular Altibus service which can be booked online. Alternatively, you can take a train to the nearest station in Moûtiers-Salins-Brides-les-Bains, and complete your journey by Altibus coach, taxi or hire car.
There is no need to worry in the snowy mountain.
Or you may prefer to go on a road trip with your family! Take the motorway to Albertville, then dual carriageway to Moûtiers and then the main road to Méribel. When the weather is wintery, remember to check weather and traffic conditions before you drive. Areas where you can put snow chains on your car are available along the road, so don't forget to pack your chains!
There is no need to worry where you can leave your car in the snowy mountain resort – simply book a covered parking space in advance. You can then get around the resort on the regular, free buses.