3 Vallées destination: a change of scene in Brides-les-Bains
Immerse yourself in the relaxing atmosphere of Brides-les-Bains at the foot of the 3 Vallées ski area where you can soak in thermal waters and be lulled by soothing landscapes...

Live in tune with Nature in this small spa village: enjoy ski and spa in winter, spa and hiking in summer, and local, balanced cuisine all year round... Treat yourself to a holiday devoted to health and well-being, at very reasonable prices.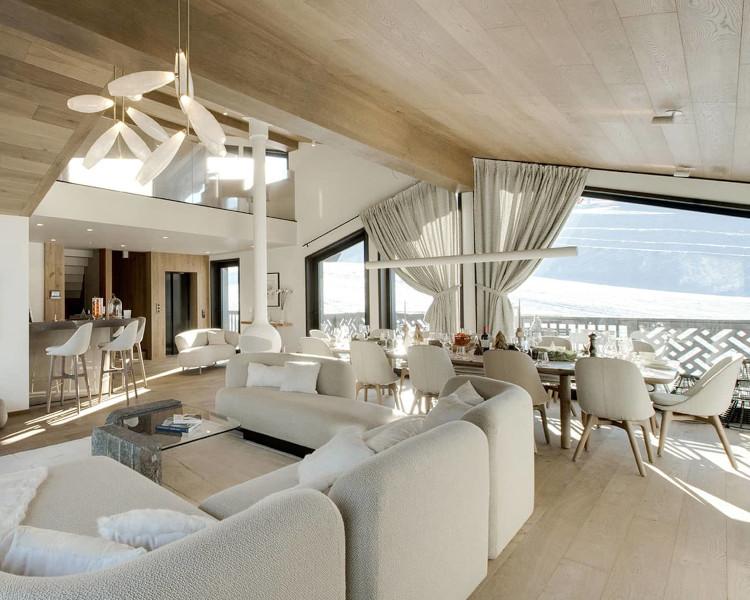 Book your stay
Les 3 Vallées Travel is: a team 100% at your service, a perfect knowledge of Les 3 Vallées area, personalized advice, a selection of the best accommodation in each resort of Les 3 Vallées, an infinite number of possibilities...
AT THE FOOT OF LES 3 VALLÉES AREA
Make Brides-les-Bains your basecamp and then simply ascend to the heights of the largest ski area in the world. After a short ride with some amazing views on the Olympe gondola, you're in Méribel, ready to enjoy great skiing! There is no end to the skiing here, with more than 600km of ski runs criss-crossing 7 resorts, all linked via the summits.
Each day here brings fresh surprises and adventures for skiers of all levels, along routes you choose according to your fancy. With an equal number of ski runs for beginners and experienced skiers, safe off-piste, Nordic skiing and fun zones, there is ski holiday to suit everybody!
And if snow isn't abundant in Brides-les-Bains, simply make your way to the neighbouring resorts to find yourself in a winter wonderland. With 85% of the ski area situated above 1,800 metres, snow is guaranteed all winter long.
Pampering time to recharge your batteries
Spa break in Brides-les-Bains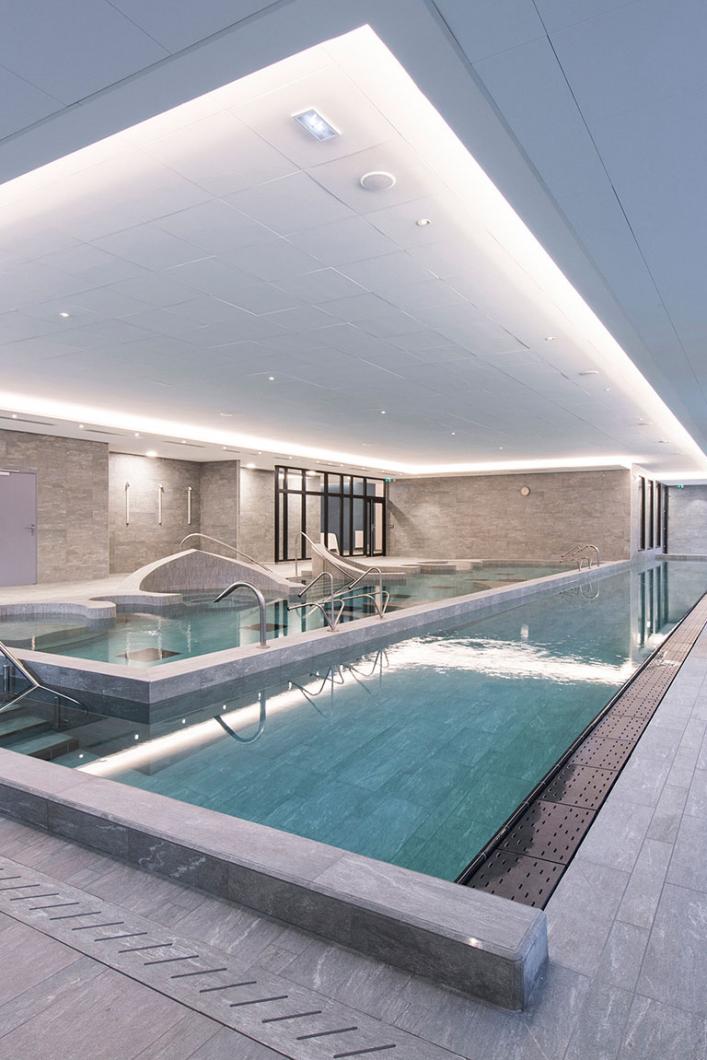 Have you ever enjoyed an evening at a spa after a day in the mountains? Your body warms up, your muscles relax and the day's excitement gives way to relaxation. This pampering time allows you to recharge your batteries and look after yourself. Let the stress of everyday life evaporate in Brides-les-Bains' thermal waters, known for over a century for their detoxifying and circulatory benefits.

Whirlpool bath, hammam, sauna, sensory shower or bubble bed, there is a variety of relaxing experiences to enjoy alone or with friends. For even more indulgence, treat yourself to a massage in one of the many well-being establishments in the resort such as le Grand Spa Thermal, the largest spa in the Alps! In the hands of an experienced professional, your body can relax during a massage or a facial or a reflexology session.

This is a holiday you'll want to last forever…
Ski & Spa: sporty and rejuvenating break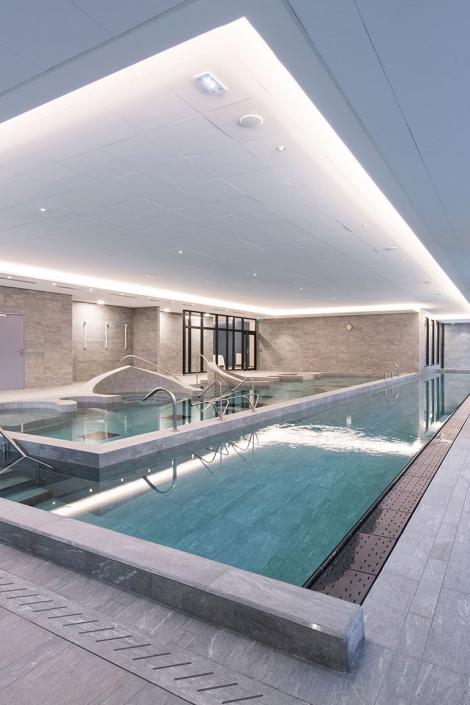 BRIDES-LES-BAINS, A RESORT OF CULTURAL AND FESTIVE EVENTS
Throughout the year, Brides-les-Bains hosts various festivals and events designed for all ages. Start dreaming about the festive season at the traditional Christmas market at the start of winter. Give your taste buds a treat and look after your health at the Eskilibre et Gourmandise festival organised by the resort's chefs. Laugh out loud with the comedians appearing at Brides's comedy festival during the autumn season. And get into the rhythm at the "Ça Jazz à Brides" concerts during the summer season...
In every season, there is a full programme of things to discover in this former Albertville Olympic village. When night falls, the atmosphere is fun and friendly... or exciting if you gamble at the Brides-les-Bains casino! Here, you'll find a multitude of entertainments to make every moment of your stay a memorable experience.
---
AN AFFORDABLE JEWEL AT THE FOOT OF THE SLOPES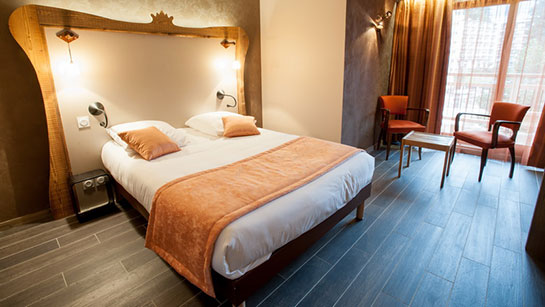 A holiday in the largest ski area in the world is within the means of all at Brides-les-Bains. The accommodation here at the foot of the mountains is affordable, and in some cases half the price of the higher resorts. Here, you can enjoy comfortable, spacious hotel rooms and residences with their own spa at very reasonable prices!
Everyone can find the holiday home of their dreams in this Savoyard village which has retained the personal touch. From a cosy studio to a suite in a smart hotel, there is a wealth of choice, allowing you to enjoy an exceptional natural setting, surrounded by the most beautiful peaks of the Alps.
---
TOP NOTCH CUISINE
While prices remain low in Brides-les-Bains, the service is always top notch. You can enjoy convivial meals in beautiful settings, either by the fireside in a traditional restaurant or on a sun terrace overlooking stunning peaks. After your sporting excursions, tuck in to the local cuisine to regain your strength.
Savoyard fondue, diot sausages in onion sauce, tartiflette... the choice is yours! Gourmets will want to try the finest restaurants in the area: treat yourself to a gastronomic dinner at La Fabrik in Brides-les-bains, Le Farçon in Courchevel-La Tania or Le 80 in Méribel. It's sure to be a memorable gastronomic treat!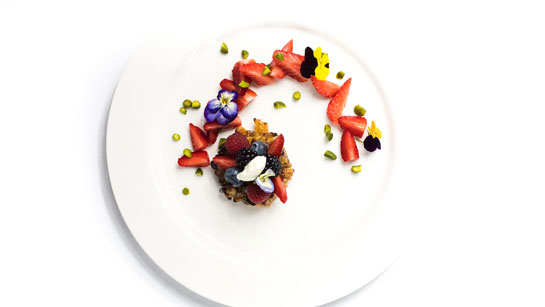 More information about Brides-les-Bains
That's it! You know almost everything about your favourite resort in Les 3 Vallées, but you would like to have more information about Brides-les-Bains: its activities, events, shops, restaurants, accommodation providers, etc.
You can contact them and also book your stay in this resort directly. See you soon in Les 3 Vallées!
The pleasures of summer in Brides-les-Bains
When the snow melts to reveal green pastures and unspoilt natural areas, come back to Brides-les-Bains to enjoy a summer in the fresh air.
* Explore the mountains on foot on the many hiking trails suitable for all levels of walkers.
* Go on a mountain bike adventure to get your fill of thrills.
* Enjoy an aqua aerobic session in the resort's thermal water.
* Lunch on a sun terrace, breath-taking views, open-air concerts in the heart of the village...

Let yourself by charmed by the mountains in summer on a thoroughly rejuvenating holiday!

GETTING TO BRIDES-LES-BAINS
The resort of Brides-les-Bains is located at the foot of les 3 Vallées ski area, and is therefore easily reached whichever way you travel. Come by plane to one of the 4 nearest airports: Chambéry, Grenoble, Geneva and Lyon Saint-Exupéry and complete your journey by bus, taxi or hire car. This spa town is also easily reached by taking a train to Moûtiers-Salins-Brides-les-Bains railway station, just 10 minutes away by car. From the station, hop into a taxi or one of the buses that regularly connect Moûtiers to the resort.
If you plan to come by car, don't forget to carry snow chains in case there is heavy snowfall. There are special areas by the roadside where you can fit you snow chains or snow socks. Once you arrive in the resort, parking is easy. There are spaces in front of the hotels and residences, and there are free car parks in the resort (3 covered, 3 outdoors) where you can leave your vehicle for the duration of your stay... Now your holidays can begin!
Don't forget to carry snow chains in case there is heavy snowfall.