Les 3 VALLÉES… ONE YEAR
Visiting Les 3 Vallées at various times of the year gives you the feeling of being somewhere different, yet familiar at the same time. The same summits, whether they're snow-capped or lush green, offer very distinct characteristics and experiences, whilst the light and temperature make for ever-changing atmospheres and surroundings.
Colourful and intense, these changes make for an alternative programme and a wealth of emotions with every passing hour. Moments of enjoyment to be seized according to an endless natural cycle, smells that take you back to your childhood, flavours that you'd like to be a part of their childhood, thrills and excitement that invigorate, and landscapes that exude a sense of calm.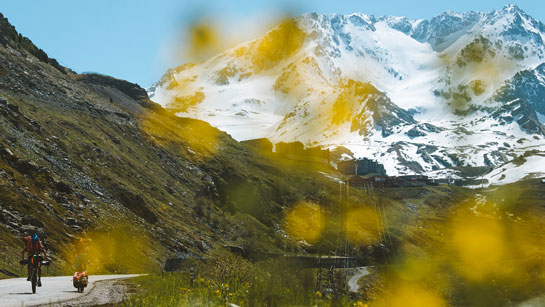 SWING INTO SPRING
Discover Les 3 Vallées in spring
From snow-capped summits to blooming apple trees: the picture is complete and ready to be admired, whatever altitude you choose. Varied, ever-changing and manifold, is it the end of the winter or the start of the summer? You choose! Happiness is yours for the taking.
---
POSITIVE ALTITUDE
Discover Les 3 Vallées in summer
A refreshing break, a breath of pure fresh air and a different outlook: this is what you can expect. Longer days and ample space in which to catch your breath, let off steam and get together. Flowery pastures, tree-lined footpaths and glistening streams set the scene and are always present.… How about you?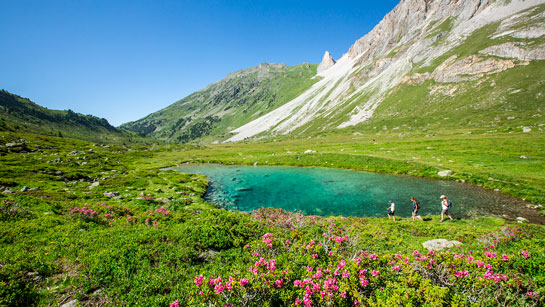 ---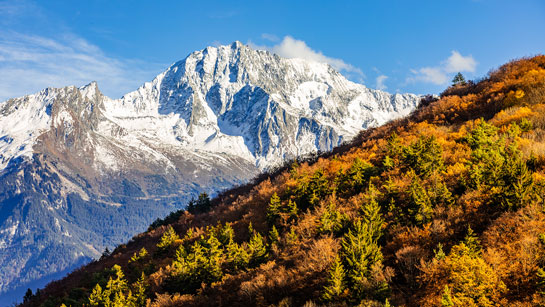 BEAUTY – JUST BETWEEN US
Discover Les 3 Vallées in autumn
Take some time for yourself, and make the most of the Indian summer in Canadian-style surroundings. Sit by the fireside, embark on a photographic journey, create Land Art… and wait patiently (or not… !) for winter.
A comforting cocoon with oblique light and dazzling colours…
---
A WHITE PARADISE
Discover Les 3 Vallées in winter
The winter season revels in an abundance of powder snow, undulating runs, snowflakes and warm interiors. Les 3 Vallées cherishes every sea of clouds, each snowfall and shorter day, turning a snow storm into a time for celebration, and welcoming colder temperatures with open arms.