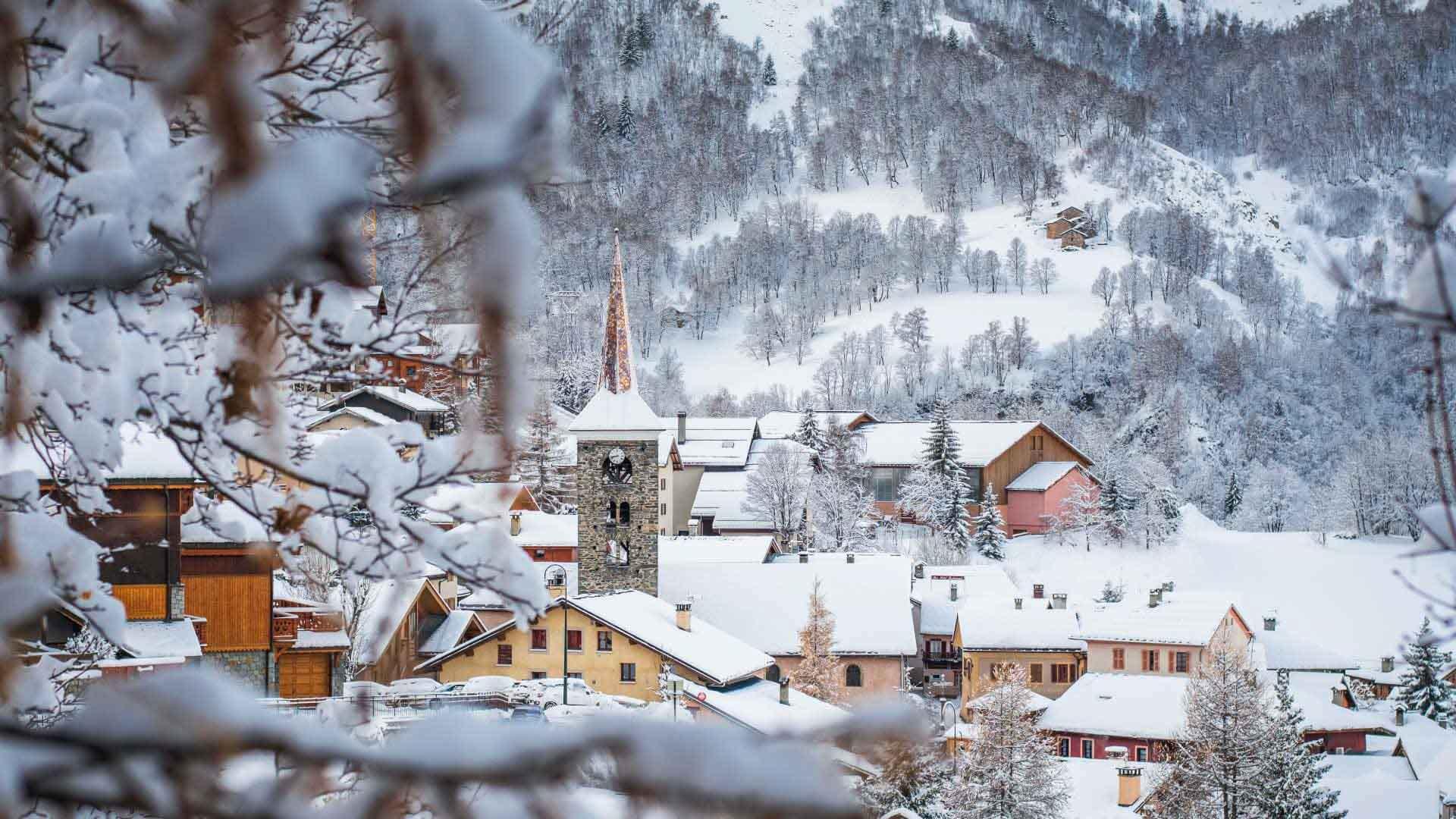 From villages to pastures
Les 3 Vallées, an extraordinary story
When you make your way around the world's largest ski area, passing through spectacular valleys and picturesque villages and using the state-of-the-art facilities of its seven resorts, it is hard to believe that only a few herds of cows occupied these vast areas at the beginning of the last century. Before they were discovered and became the large-scale ski area they are today, Les 3 Vallées was nothing more than mountain pastures stretching as far as the eye could see. Fortunately, it has managed to preserve its rural character... This is a story of authenticity and escape in the heart of a beautiful natural area!
Once upon a time, there were 3 Valleys
It all began in 1920, when the British skier and mountaineer Arnold Lunn was sent to scout the Saint Bon Valley. The objective of his visit, which had been organised by British businessmen and skiers, was to create a ski resort in France, inspired by neighbouring countries such as the Austrian Tyrol or the Swiss Grisons. The inventor of the slalom returned from his exploration dumbstruck. He reported: "There is an exceptional site in Savoie, made up of three valleys that are more or less parallel: the Saint Bon, Allues and Belleville valleys." He had found magnificent slopes, that were very well oriented with minimal avalanche danger - the dream of every keen skier. Thus the story of the giant adventure of Les 3 Vallées began.
Arnold Lunn

, British skier and mountaineer

There is an exceptional site in Savoie, made up of three valleys that are more or less parallel: the Saint Bon, Allues and Belleville valleys.
Little by little, the 3 Vallées resorts took shape and came to life, and the first connections were built. The first links were installed in the 1950s between Courchevel and Méribel. At the beginning, each resort was independent, but from the 1970s onwards, a network of ski lifts linked the whole area. This was the ideal time to offer a range of 3 Vallées skipasses which were valid in all the resorts of the ski area.

In 1996, Les 3 Vallées invited a fourth valley to join them: the Maurienne Valley. This gave Italian visitors easy access to the ski area. In this way, the largest ski area in the world was born: 7 resorts, 600km of slopes and 35,000 hectares of nature for year-round leisure activities.

Mountain pasture and ski villages; a successful marriage
As the villages gradually transformed themselves into the resorts which today make up Les 3 Vallées they managed to preserve their authenticity and spirit and the values they hold dear. It's the ideal way to make the most of the natural areas which were here before us, while respecting local traditions.
Cheese
Here, you can enjoy the pleasures of the mountains and the Savoyard know-how that has been passed down for generations. For example, if you want to discover locally produced cheese, simply visit one of the Belleville Valley farms. Here you can immerse yourself in the traditional, agricultural life of the valley, taste the local cheeses and discover the secrets of how they are made.
Farm visit - Orelle

Chèvrerie de Saint Michel

Farm visit - Saint-Martin-de-Belleville

Chèvrerie de Villarenger

Farm visit - Saint-Martin-de-Belleville

La Transta

Delicatessen & cheese shop - Val Thorens

La Belle en Cuisse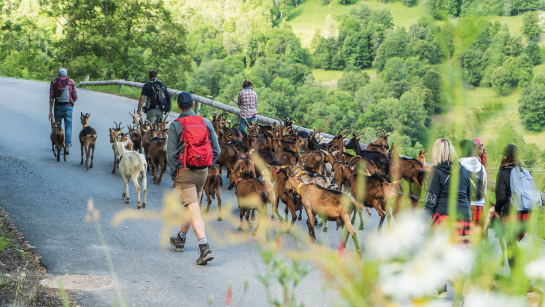 Transhumance
You can get involved in other Alpine traditions on the key events of the year, such as the famous days when the herds are driven up or down the mountain!
Every year, you can come and celebrate the arrival of summer in Saint-Martin-de-Belleville by following the herds as they walk to their mountain pastures between Les Menuires and Val Thorens, 6km further up the valley. It's a friendly and festive day which makes us aware of the famers who make their livelihood around us.
This is a great day to share with your family or friends, walking, tasting local specialities, playing traditional games, learning how to milk and then enjoying the live music at the end of the day!
Your perfect getaway
Staying in Les 3 Vallées: accommodation designed to suit you
With seven very different resorts to discover, there is a huge choice of places to stay. Designer chalets, cosy hotels, family apartments and tourist residences – with such a wide choice of accommodation, everybody can create the holiday of their dreams.

Original experiences, friendly meeting places, relaxing spas and wellness areas; each resort is full of treasures to unearth and enjoy during your stay. You can create your perfect getaway from A to Z, one which will leave you with unforgettable memories!
Tailor-made accommodation options
Discover our 7 wonders and find your own snow-covered paradise...
Everyone can find what they love in Les 3 Vallées, as each resort has its own treasures and surprises to offer, each with its own unique atmosphere. This delightful variation shares a common theme: the mountains are for everyone!
You can discover skiing on a grand scale in Courchevel or immerse yourself in the elegance of Méribel, a blend of contemporary inspiration and Savoyard traditions. In the thermal spa village of Brides-les-Bains, a holiday in the mountains becomes a chance to unwind. For a family holiday, head to Les Menuires to enjoy the small things that put a smile on your face, and the thrills of snowsports. Unless you would prefer a festive and sporting holiday in Val Thorens... Enjoy a cosy and discrete holiday in Saint Martin-de-Belleville, a gem of a small village, or wander through the traditional hamlets in Orelle for a picturesque getaway from everyday life... The hardest thing will be knowing which destination to choose !