Here you will find all the webcams in Les 3 Vallées ski area. These cameras are situated at strategic points in each of the resorts and provide a mine of useful information so you can prepare and make the most of your ski outings!
Here you will find all the webcams in Les 3 Vallées ski area.
It's as if you were there! With just one click, you can see live snow and weather conditions at the top and the bottom of the runs in all our resorts.
A few days before you arrive in Les 3 Vallées, these webcams offer you a foretaste of the magnificent scenery that awaits you and the ambiance in the ski area. If you are hesitating between Val Thorens, Les Menuires or Courchevel, for example, they can help you decide! You can also view the snow cover and the state of the runs throughout the winter. In this way, if you prefer the ambiance of a slightly lower resort such as Orelle or Saint-Martin-de-Belleville, these cameras show there is indeed snow in these resorts, and that the temperatures there are milder.
During your holiday, these 'special correspondents' on the ground allow you to check the conditions in real time before you choose your skipass. As you well know, the weather varies considerably according to altitude and orientation! So, while the sky is cloudy at Méribel Chaudanne, it may be perfectly blue at 1,750m at Méribel Mottaret or in the Saulire area near the summits. So, when the weather looks unpromising from your window, you'll no longer have to guess whether or not it's going to be a beautiful ski day!
Likewise, if one particular area seems windy or more overcast, these webcams allow you to see in real time which areas are more sheltered or have better visibility and go there via a few lifts! This habit of checking the webcams is just as useful for fans of our mountains in summer as it is in winter!
And if you are one of the many people who are sad at leaving the mountains at the end of your stay, these webcams can also be a way of taking the mountains home with you!
Download the official App
Weather, webcams, links, trail openings and more…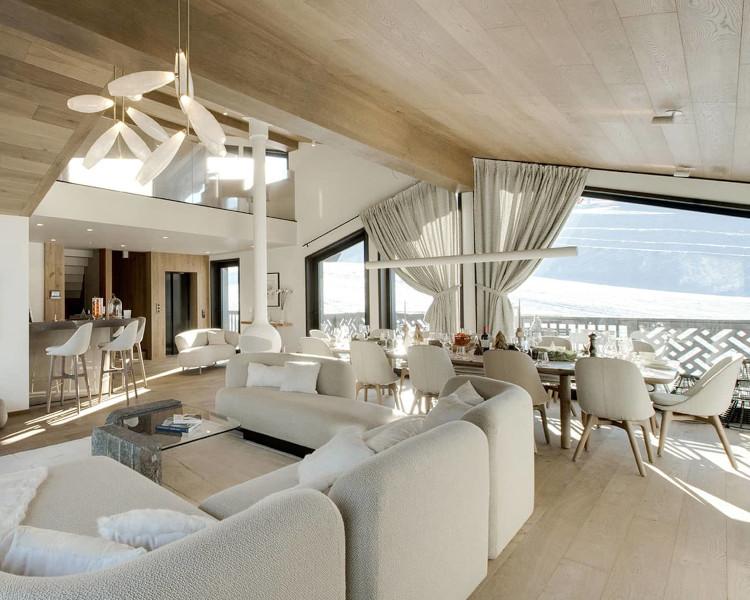 Book your stay
Les 3 Vallées Travel is: a team 100% at your service, a perfect knowledge of Les 3 Vallées area, personalized advice, a selection of the best accommodation in each resort of Les 3 Vallées, an infinite number of possibilities...
Skiers of all abilities intending to come for between 6 and 21 days can choose a custom-made skipass to create the perfect holiday.