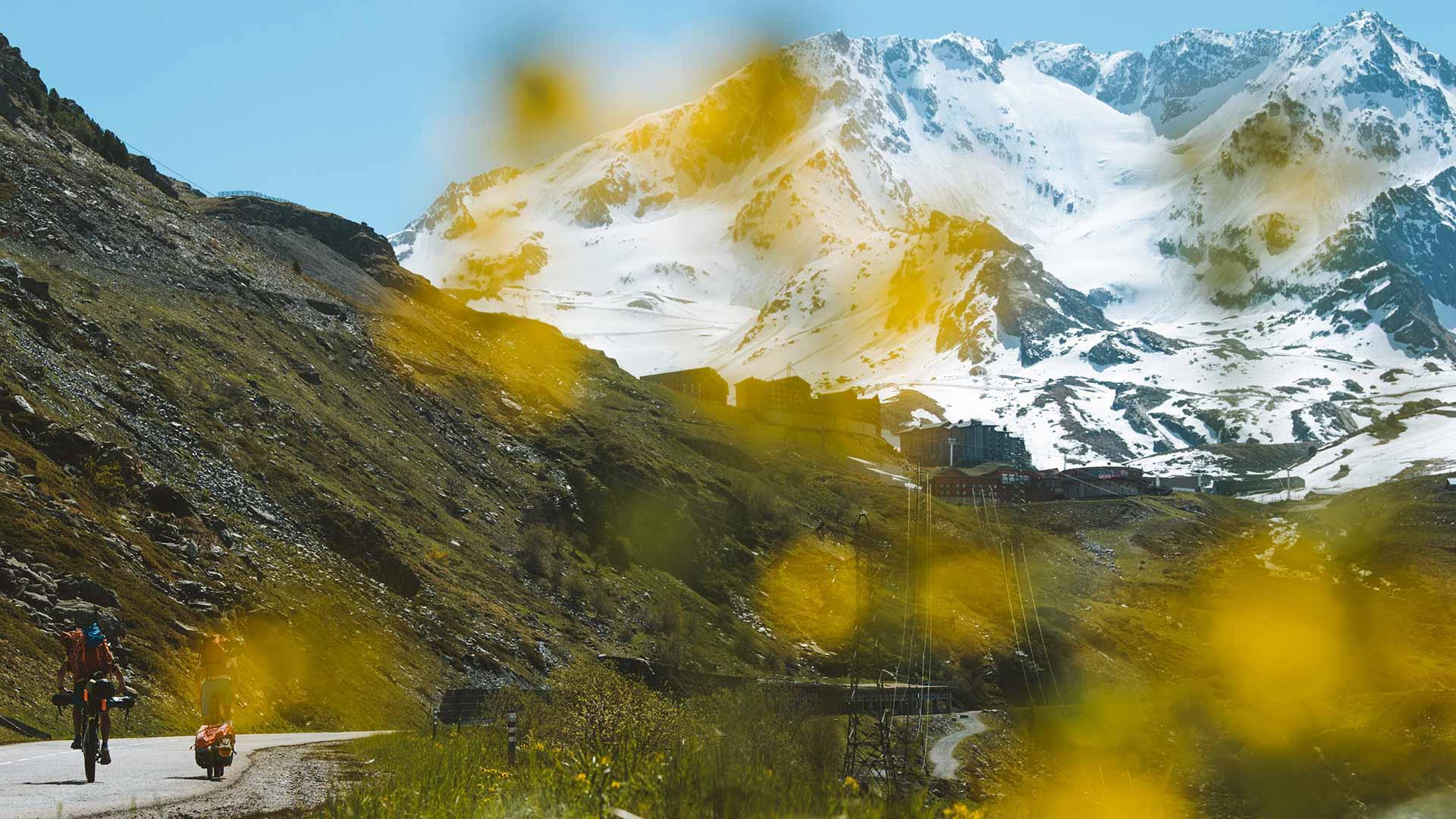 SWING INTO SPRING
A period of transition in the mountains, the spring can be enjoyed in a hundred and one different ways in the vast expanse of Les 3 Vallées.
Whilst some can't bear for the winter to come to an end, making the most of the last days of snowsports at high altitudes - both on the slopes, and off the slopes using touring skis.
Others are desperate to see the first buds burst into bloom, to feel the warmth of the sun's rays and head off on a hike or mountain bike ride to discover the valley's beautiful villages.
And as anything goes here, why not do both in the same day??!!

Welcome to Les 3 Vallées in spring.
Marmots are waking up
Enjoy your very own style of à la carte break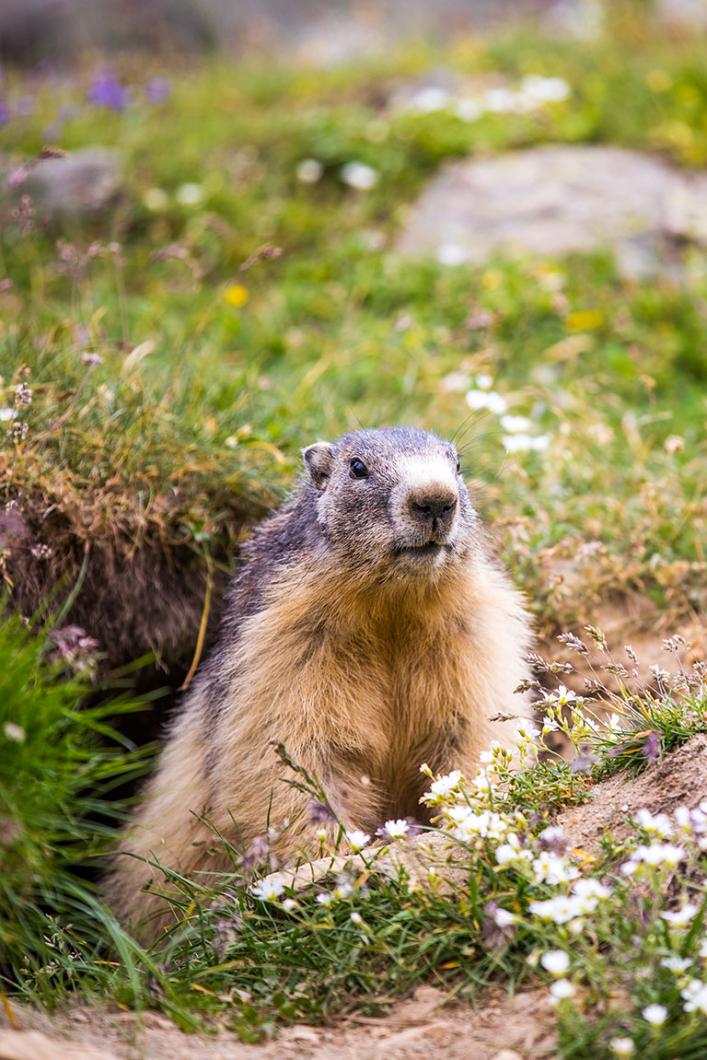 Enjoy your very own style of à la carte break, that suits you down to the ground, at the altitude of your choice. So, while the marmots are waking up, and the snowmelt fills the streams, make the most of these longer days to recharge your batteries as the fancy takes you.

Immersed in thermal waters, ski touring over the snow-capped summits, whistling your way around the golf course, or cheerfully pedalling through the village streets.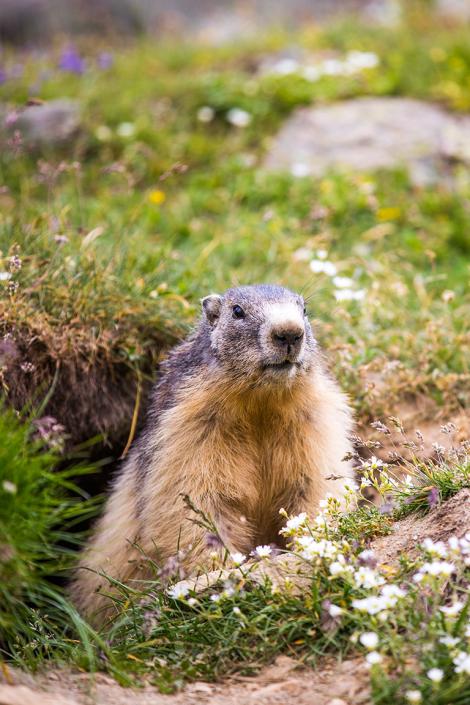 The senses of spring
What makes the magic of the seasons and the richness of our area is the beauty of the cycle of nature, its endless gift of visions, sounds, sensations and perfumes… An ensemble which creates a unique identity, one we seek, and delight in rediscovering, and which touches us deeply.
Smell: a mixture of freshly cut grass and flowers, saved by farmers as a winter reserve for their herds.
Hearing: the happy buzzing of the black bee, a local species capable of spending six months under the snow during winter, and a natural treasure to discover in the heart of the Belleville valley.
Touch: the softness of a carpet of moss in the forests.
Taste: the delicate, lingering aromas of a glass of Chignin Bergeron enjoyed at the end of a day in the fresh air.
Sight: the immaculate white of the summits contrasting with the deep green of the valleys.