Knowing the snow conditions and weather forecast for the next 3 days in the seven 3 Vallées resorts (Courchevel, Méribel, Brides-les-bains, Les Menuires, Saint-Martin-de-Belleville, Val Thorens, Orelle) is a real help when organising an unforgettable holiday in the heart of the largest ski area in the world.
Knowing the snow conditions and weather forecast in the 3 valleys
Wherever you are staying and however you like to enjoy the ski area, the forecast gives you all the information you need to organise your day on the slopes. Details of temperature, cloud cover, wind and snow conditions are given for each resort in Les 3 Vallées for the current day and the 2 following days.
Skiers who want to visit a particular area can also find detailed local forecasts, both at the level of the resort and at the summits. So, for example, the day might start in fog but promises to clear in the afternoon. This sort of forecast is particularly useful for organising your outings on the slopes, helping you choose appropriate clothing and a suitable itinerary. The long-term forecasts can also be useful in allowing you to book a few days off work and buy your 3 Vallées skipass when settled fine weather is due!
You can also consult the snow conditions in the resort and at higher altitude: snow quality, depth, dates and amounts of recent snowfalls, snow/rain limit, and avalanche risk etc. So, if you know large quantities of snow are accumulating on the slopes, you can decide to take the plunge and book a last-minute holiday!
Don't forget that you can also check the opening of the slopes and lifts in real time in Les 3 Vallées as well as all the 3 Vallées webcams...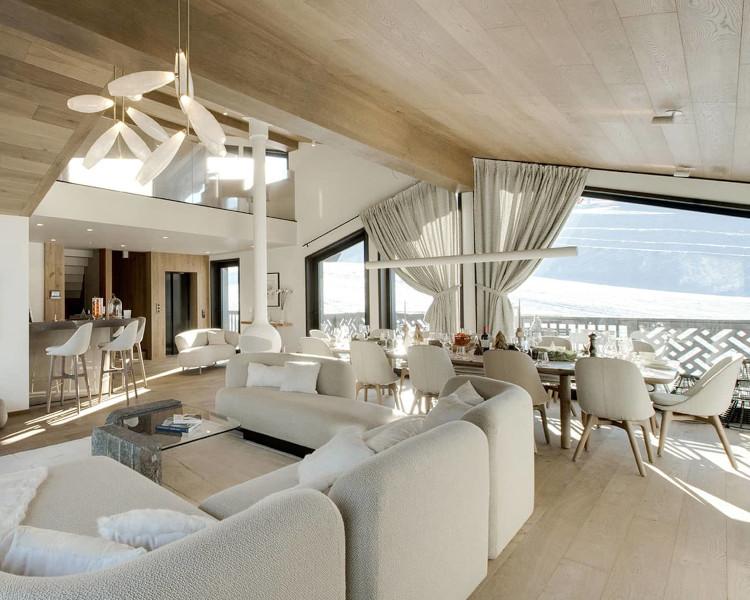 Book your stay
Les 3 Vallées Travel is: a team 100% at your service, a perfect knowledge of Les 3 Vallées area, personalized advice, a selection of the best accommodation in each resort of Les 3 Vallées, an infinite number of possibilities...
Skiers of all abilities intending to come for between 6 and 21 days can choose a custom-made skipass to create the perfect holiday.