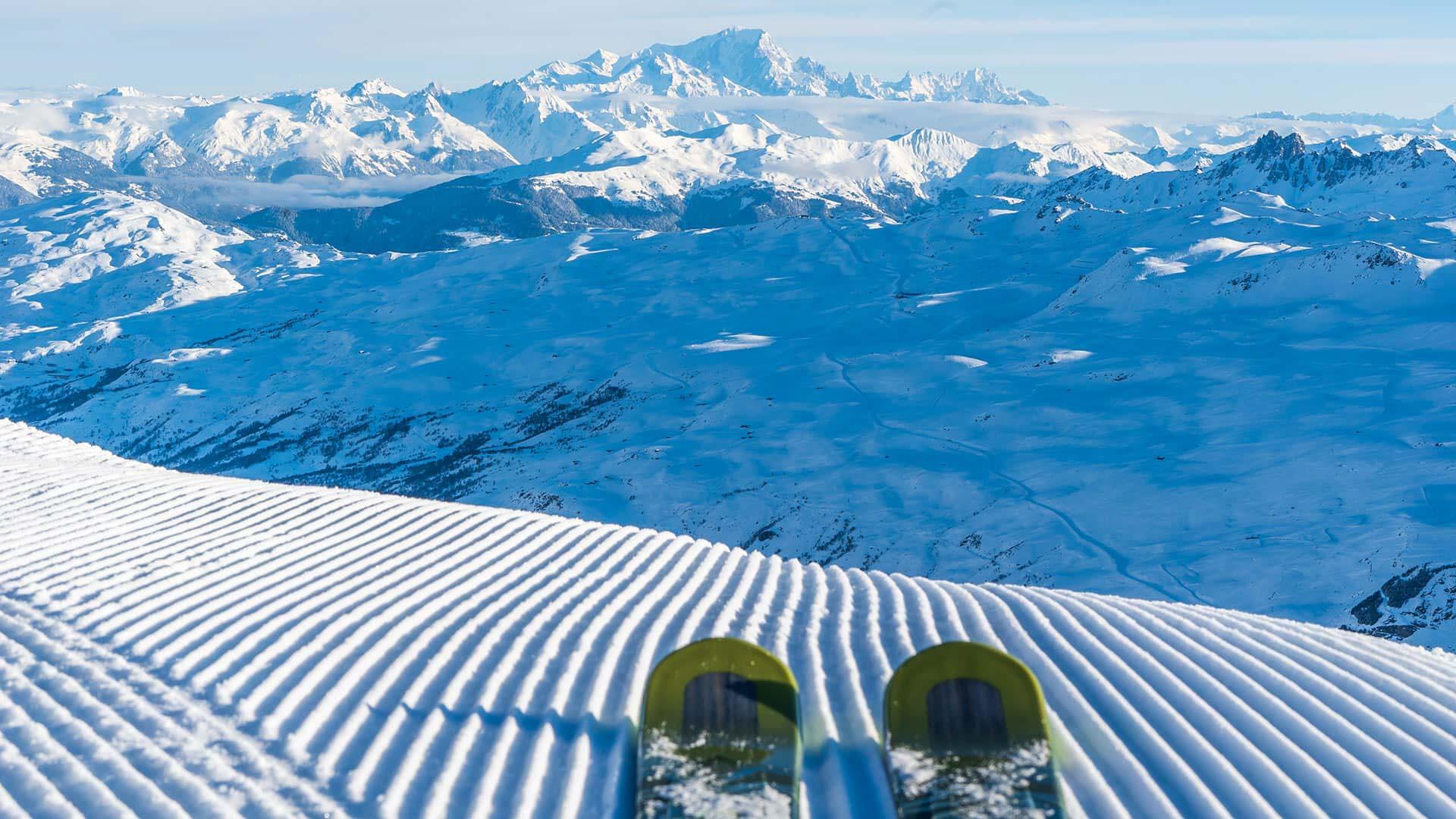 My week in early December
Friends, great skiing and good deals
THE SECRET TO A FANTASTIC HOLIDAY!
Imagine it is early December and the period of festivities and shared good times has just begun. You decide to go to the mountains for a week to get some fresh air and recharge your batteries after a busy year. You're at the wheel of your car, your friends are with you.
Your bags are packed and finally you're off to Les 3 Vallées! The largest ski area in the world welcomes you from the beginning of December when you can be first to enjoy the new ski season. For this opening week, you can expect lots of fun and exceptional conditions.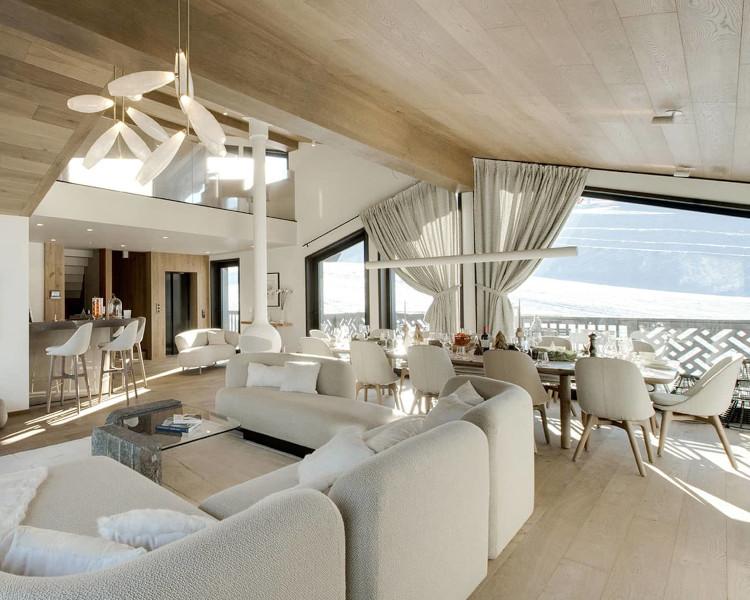 Book your stay
Les 3 Vallées Travel is: a team 100% at your service, a perfect knowledge of Les 3 Vallées area, personalized advice, a selection of the best accommodation in each resort of Les 3 Vallées, an infinite number of possibilities...
ON YOUR MARKS, GET SET, SKI!
During this quiet period before schools break up, you will be the first onto the immaculate slopes. You can put down first tracks and enjoy unlimited skiing as the ski area is open to give you total freedom on skis!
With 600km of ski runs, 85% of which are located above 1,800m, and guaranteed snow all winter long, even the most demanding skiers will be delighted.
For a week, take a break from the hectic pace of everyday life and get back to what really matters: spending time with good friends. Board games by the fireside, a raclette in good company, days of skiing in the open air, discussions on chairlifts: here, you can make the most of every moment together.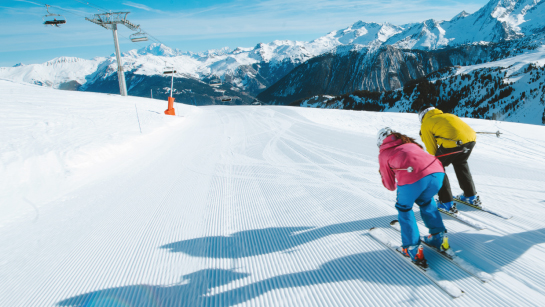 Be the first to enjoy the ski season
When the snow starts to fall and the temperatures drop, our desires turn to skiing and all the fun that goes with it. To help you prepare for your dream holiday, we are offering accommodation in the 7 ski resorts that make up Les 3 Vallées, for the period leading up to the Christmas holidays.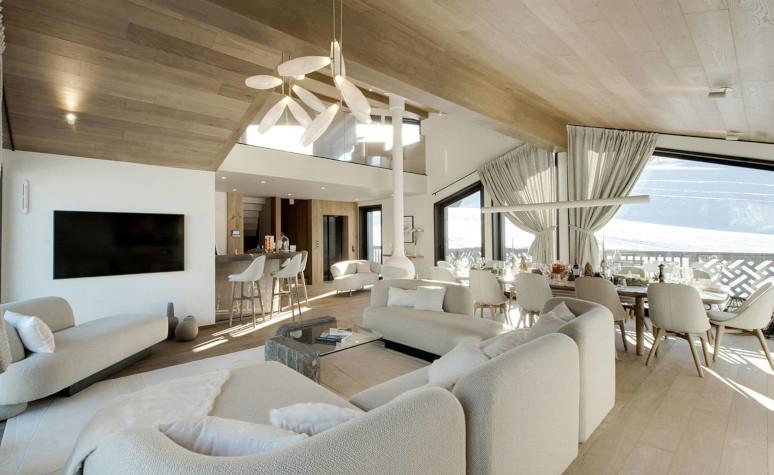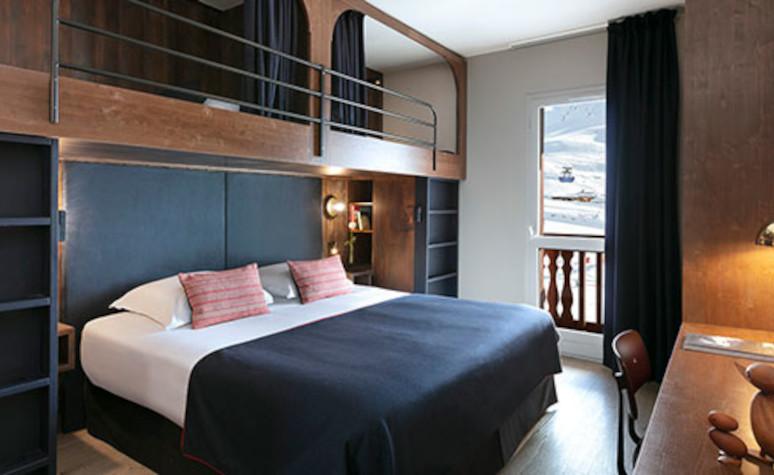 let yourself be looked after
A seamless start to the ski season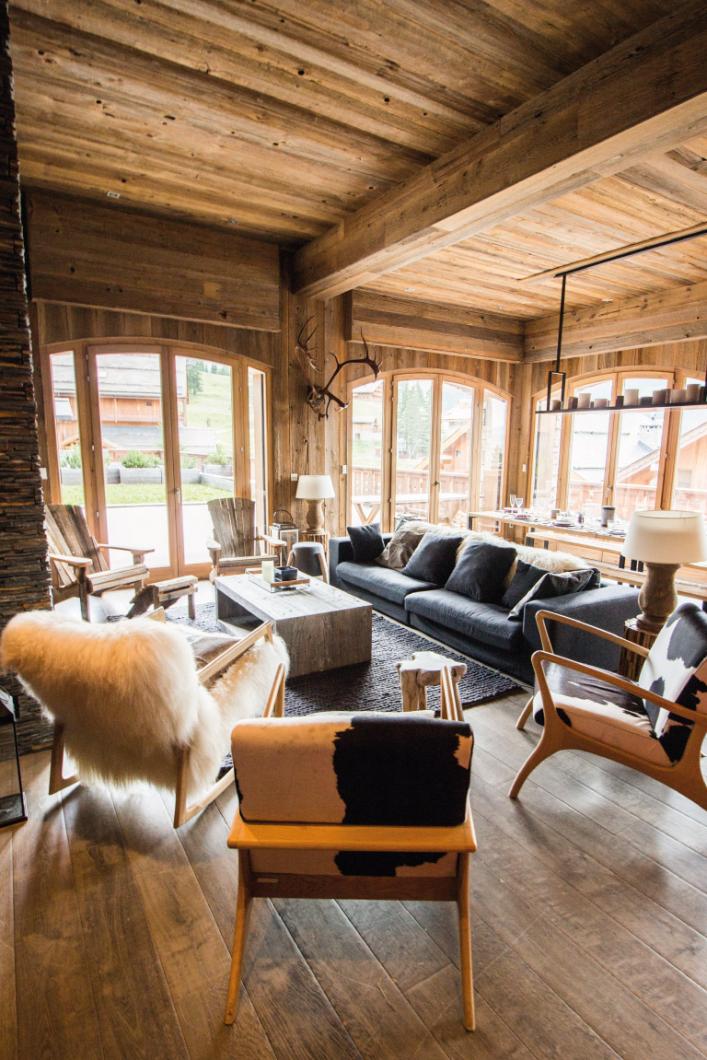 During your stay in Les 3 Vallées, let yourself be looked after! We do everything we can so you can enjoy your rejuvenating holiday to the full.

This starts with your choice of accommodation. Take a look at our ski-in/ski-out special offers (lien vers page hébergement skis aux pieds) for accommodation in ideal locations such as Mottaret, Val-Thorens or Courchevel 1850: there is something for all budgets and all tastes. A wide range of half-board hotels are also available, where you will be made welcome and well looked after. At the end of a long day on the slopes, there's nothing like getting together with friends in a cosy and comfortable setting to relax and share stories about your exploits.

Refreshed after a good night's sleep in your cosy room, it's time to hire your equipment. Keen, early-season skiers are ahead of the game! When you holiday at the start of the season, the skis you rent are brand new and you can be first to test the latest equipment.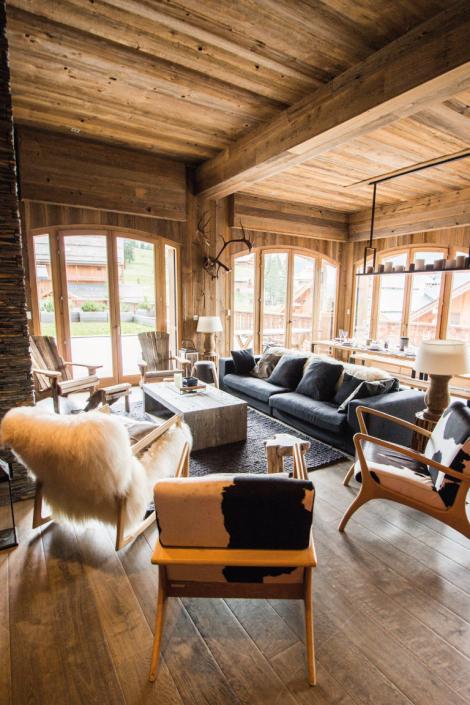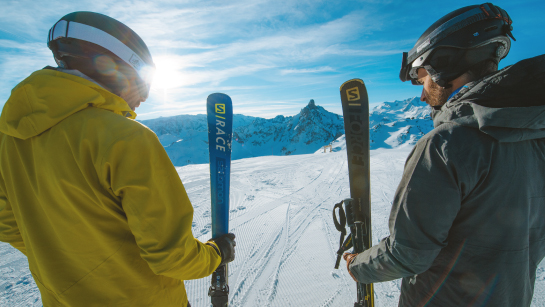 Once you are kitted up, it's time to choose your skipass, that magic key to an exceptional ski area... Once again, you will be pleased you chose the beginning of the season!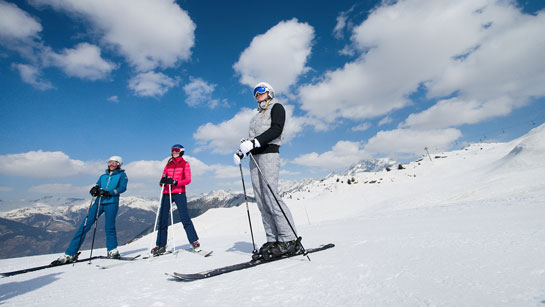 Your holiday savings are mounting… You will save more than 20% on the price of the Tribu 3 Vallées Pass. With your ski pass in your pocket, you are ready to set out on skis for a memorable holiday in Les 3 Vallées!
Tribu Pass: Freedom with your friends!
€280 per person from 2nd to 15th December 2023 instead of 355€ from the 23rd December 2023 (group pass for 3 or more skiers, for 6 days or more in the same ski area).
A ski holiday with your friends, your siblings or even your cousins – any reason is a good reason to enjoy the world's largest ski area with a group! The Tribu Pass will take you all on a memorable holiday together.
Skiers of all abilities intending to come for between 6 and 21 days can choose a custom-made skipass to create the perfect holiday.
Les 3 Vallées
The best of
skiing
Because Les 3 Vallées is also an infinite number of possibilities, discover all the experiences you can have with friends for an unforgettable holiday in the world's largest ski area! Whether you want to shave the powder or enjoy the après-ski, there is something for everyone in Les 3 Vallées.