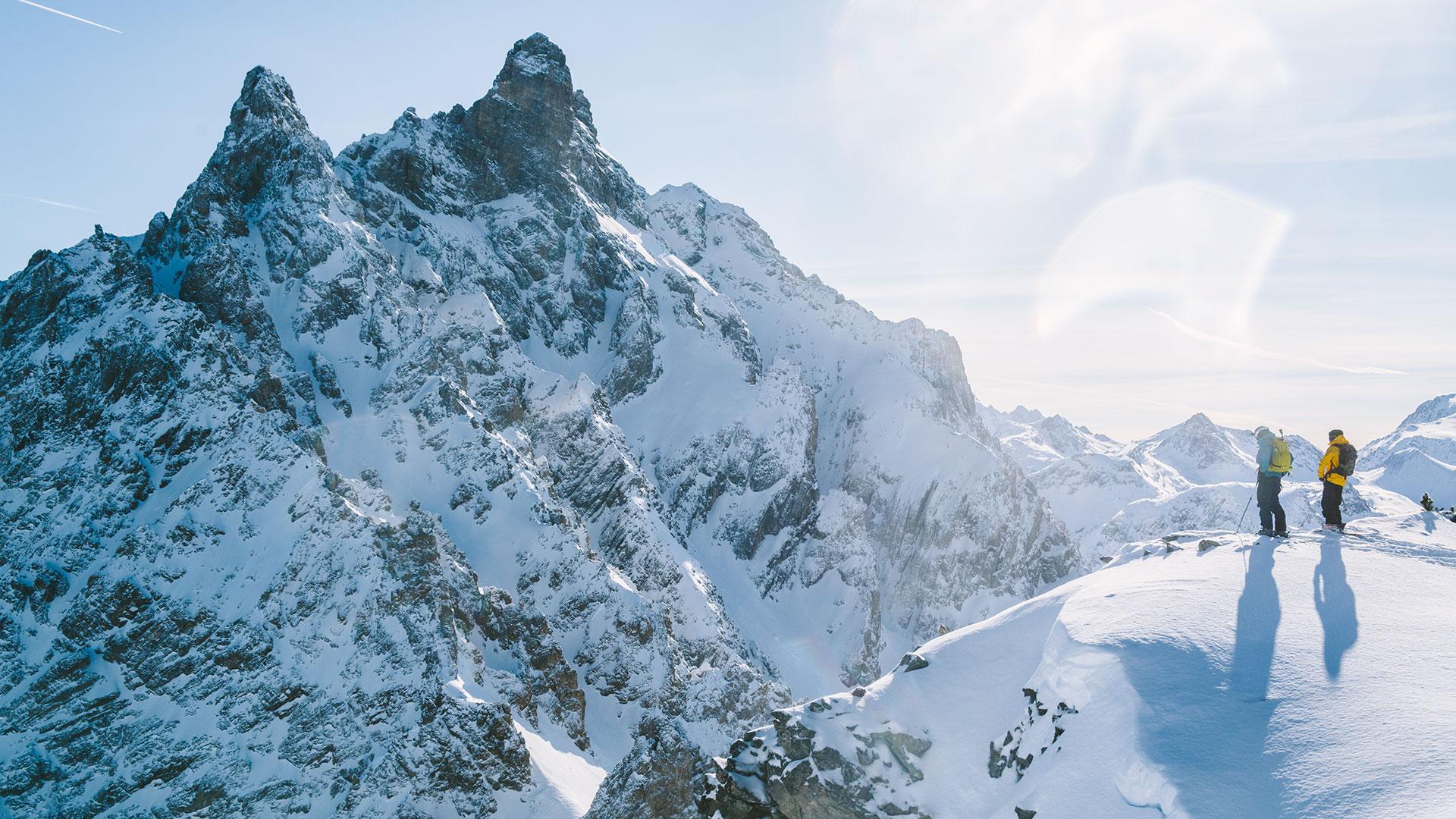 Infinite
Mountain
Experiences
Varied, different and always intense, there are infinite experiences to enjoy exactly the way you want to in Les 3 Vallées. With such a vast range of possibilities stretching out before you, here's what you need to get your bearings, to find out what's what, and perhaps even to go somewhere you wouldn't usually go.
The whiff of adventure, a panoramic view, an atmosphere… it all guides you little by little towards your dream experience, whether consciously or not.

With such an abundance of mountain experiences, you're guaranteed to find all the advice, information, and ideas you need to get the most out of them right here. Both before you arrive, and in resort, in spring, autumn, summer and winter, answer the call to the great outdoors, and discover this mountain haven and incredibly vast playground.

With family, friends, as a couple, or solo, make sure that you get the most out of Les 3 Vallées…

From hiking to gastronomy, skiing to well-being, from pushing back your boundaries to recharging your batteries, get-togethers to intimate escapes… Choose the experience that you need, that you want; the one that thrills you, piques your curiosity, sparks your imagination, and feel free to switch it up, to take another path as if you're navigating a new area by instinct and changing direction in search of an unknown atmosphere…

Infinity stretches out before you, and we're here to guide you through it. We wish you a very pleasant journey through Les 3 Vallées.
A extraordinary playground
Endless
activities
Imagine yourself in the heart of nature, surrounded by the most beautiful peaks of Les 3 Vallées. You are immersed in an almost unreal panorama of endless peaks... welcome in Les 3 Vallées!