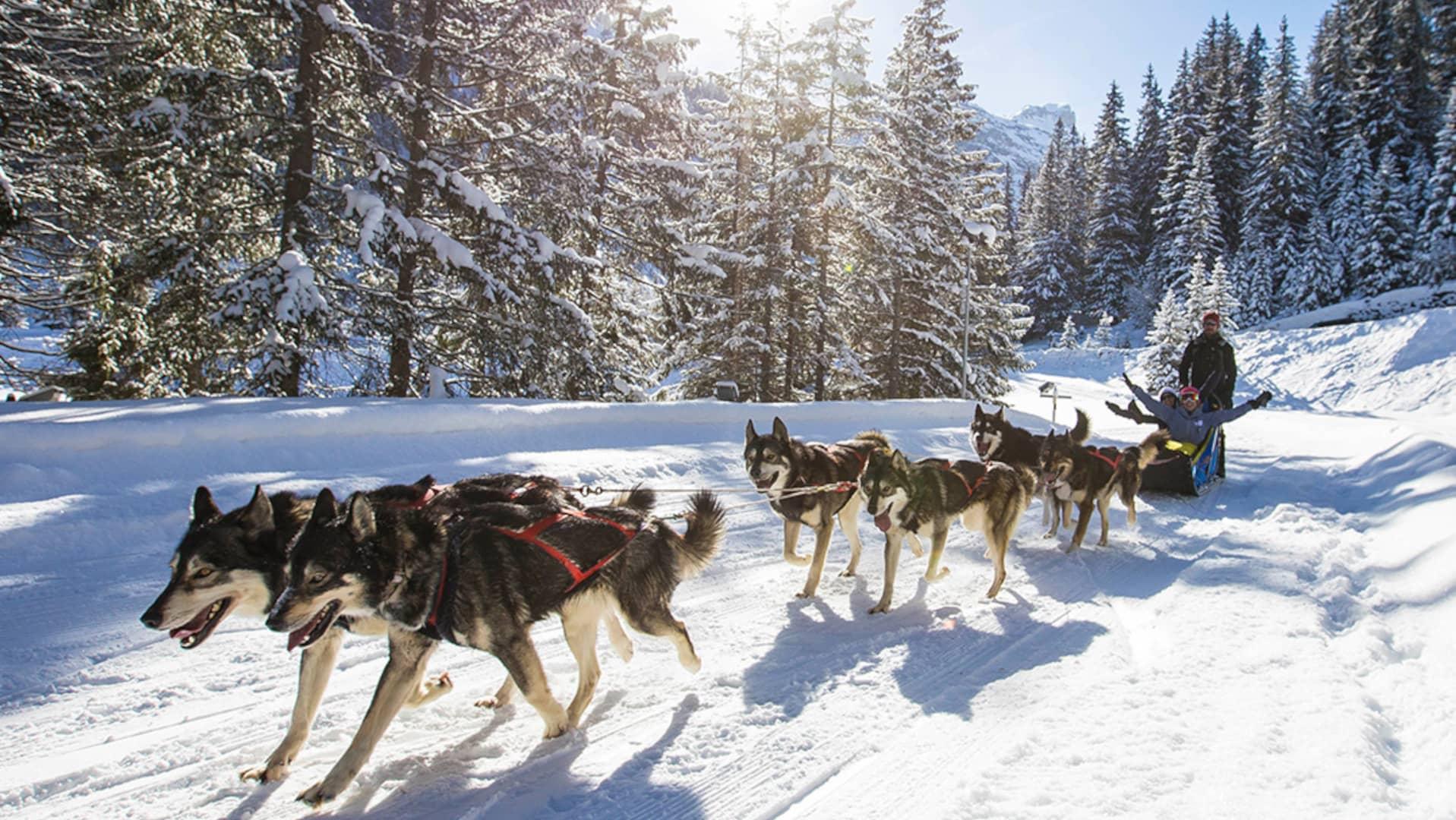 Dog-sledding in Les 3 Vallées
Dog-Sledding in les 3 Vallées: THE FAR NORTH EXPERIENCE
Channel your inner Jack London and dive into a magical world with the sights and sounds of the far north… Step into this unique, ancestral snowsport as if you were joining a joyful dance to a rhythm provided by the barking of your new, already loyal companions.
An adventure that will have all ages marvelling as they discover the musher's unique passion and love for their dogs.
A bond quickly forms with the animals: you're there for them as much as they're there for you. This is communication on a primal level, through simple, affectionate gestures. As the team sets off, the snow-capped trees and plains roll by faster and faster, giving the sled passengers an undeniable sense of joy and freedom, which they share with their four-legged friends.
This adventure at the heart of Les 3 Vallées' natural territory will leave you with amazing, magical memories.
The exceptional backdrop's vastness and beauty gives this experience a whole new dimension. It's the perfect idyll during a ski holiday, to break up the rhythm for a half-day and see and experience the mountains from a different angle.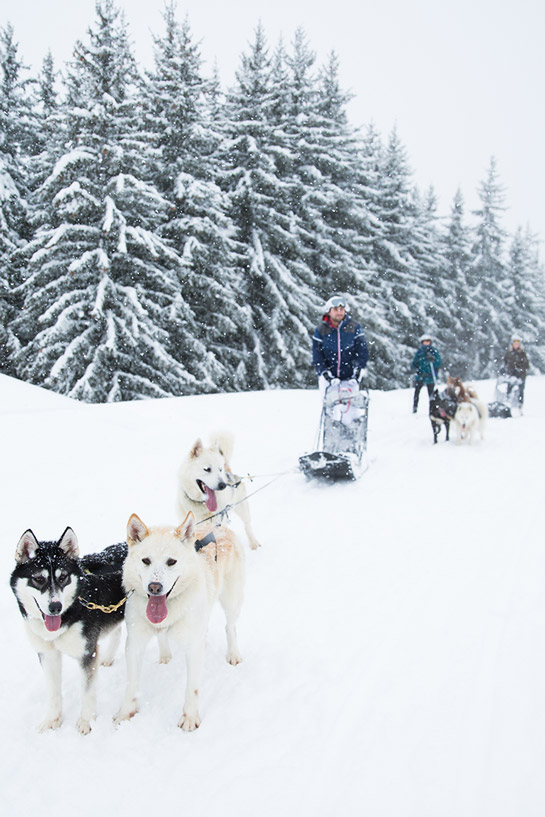 IN COURCHEVEL
Against the magical, unspoilt setting of the spruce forest to the pretty Praméruel plateau, the huskies have the time of their lives…as do you.
IN LES MENUIRES AND SAINT-MARTIN-DE-BELLEVILLE
On the pretty Doron trail connecting Saint-Martin-de-Belleville to Les Menuires, Dany and his pack of hounds share an experience of pure joy. The musher explains his passion and respect for his dogs (a great mix of Australian shepherds, huskies, and malamutes…). Then Dany, the devoted musher, will take you on a contemplative ride in a sled pulled by 6 to 9 dogs as you dive into a world as pure as it is beautiful.
IN VAL THORENS
On the snow-covered heights of Val Thorens, dog-sledding almost takes on the magical feel of a flying carpet ride. The Évolution 2 ski and adventure school provides professional mushers to share a magnificent experience with you.
An experience that will remain etched in your memory!
Dog sledding - Courchevel

Courchevel Aventure

Dog sledding - Les Menuires

Animal Nature

Dog sledding - Val Thorens

Evolution 2
An exceptionnal territory
Unique
experiences
Les 3 Vallées is a limitless playground where anything is possible, where all your dreams can become true. Les 3 Vallées is not only about skiing, it's also a multitude of activities to practice alone, with family or friends...