3 Vallées destination: Courchevel, the resort with six faces
During your holiday with family or friends in Courchevel, you will discover the boundless pleasures of the mountains. An exceptional ski playground awaits you here, as the resort is linked to the largest ski area in the world, Les 3 Vallées.
With 600km of slopes and breath-taking views of the most beautiful peaks in the Alps, it gives you a feeling of grandeur and absolute freedom.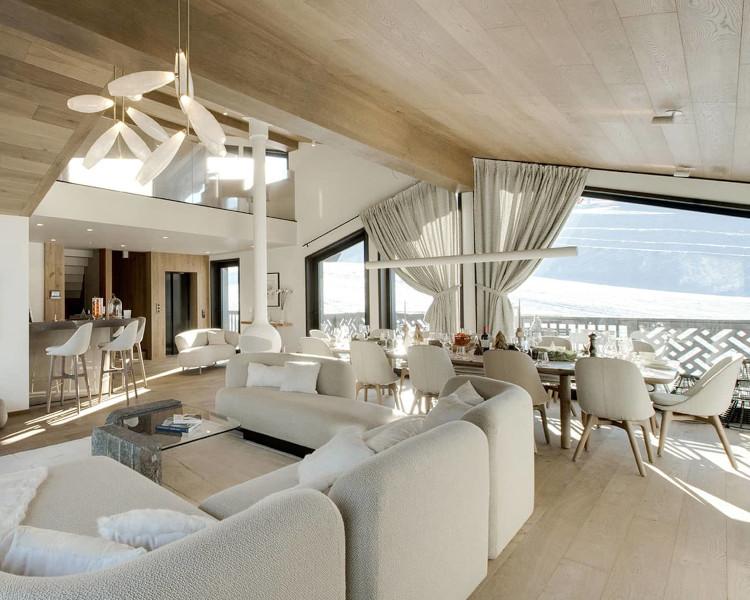 Book your stay
Les 3 Vallées Travel is: a team 100% at your service, a perfect knowledge of Les 3 Vallées area, personalized advice, a selection of the best accommodation in each resort of Les 3 Vallées, an infinite number of possibilities...
ENJOY A MULTITUDE OF EXPERIENCES
Discover landscapes that are as splendid as they are varied: one minute you're skiing through a steep forest and the next you're in vast open snowfields. Snow cover is guaranteed throughout the winter season and the high quality grooming promises you sensational skiing.
In Courchevel, you can enjoy a multitude of experiences whatever your skiing level:
Beginners can ski safely on their own gentle slopes.
Experienced thrill-seekers are spoilt for choice among the legendary spots such as the Grand Couloir, an ungroomed but avalanche-controlled run that guarantees an unforgettable descent.
Skiers with disabilities can enjoy a dedicated adaptive area with easy access and specially equipped lifts.
Thanks to the 3 Vallées links, there is an infinite number of different environments to discover on skis! And if you want to try something different, the resort offers you a host of different sports such as snowboarding, freeride, ski touring and cross-country skiing.
Away from the slopes, there is something for all tastes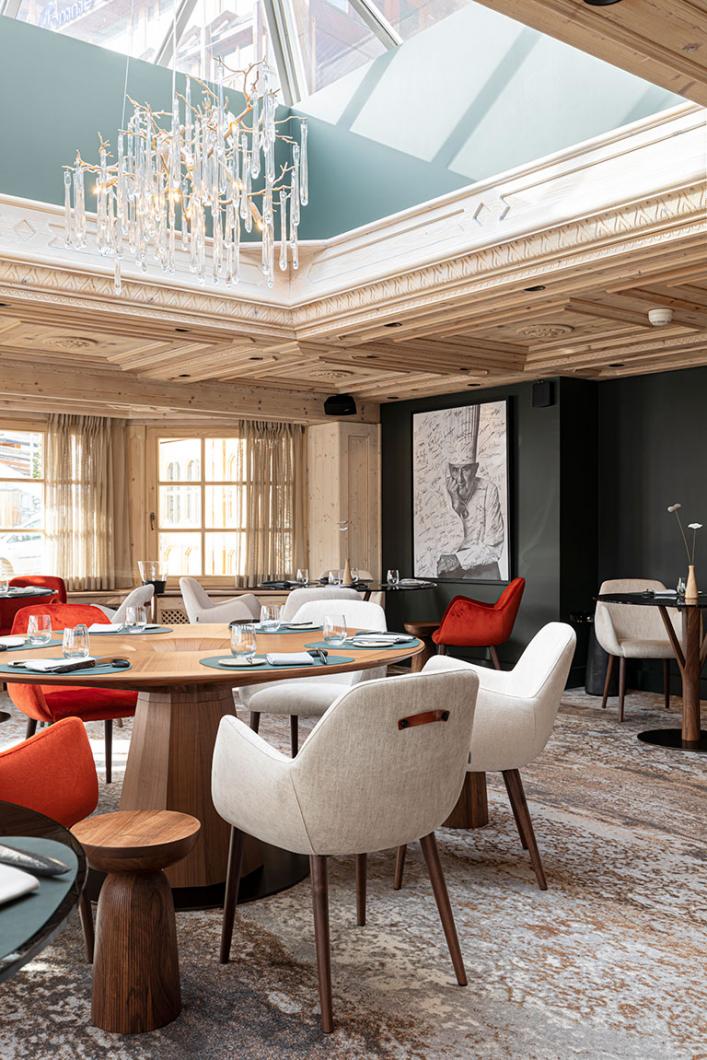 Both on and off skis, Courchevel's key qualities are comfort and ease. Choose from an incomparable range of accommodation and enjoy excellent value for money.

From ski-in/ski-out apartments to luxury hotels, traditional chalets, tourist residences or holiday villages, there is everything to ensure an extra-special experience. This diversity is reflected in the many restaurants and shops that go to great lengths to gratify their customers.

In Courchevel, your mind is as well looked after as your body. The resort enjoys a rich cultural life: guided visits, art exhibitions, heritage talks and art galleries all contribute to the life of the mind.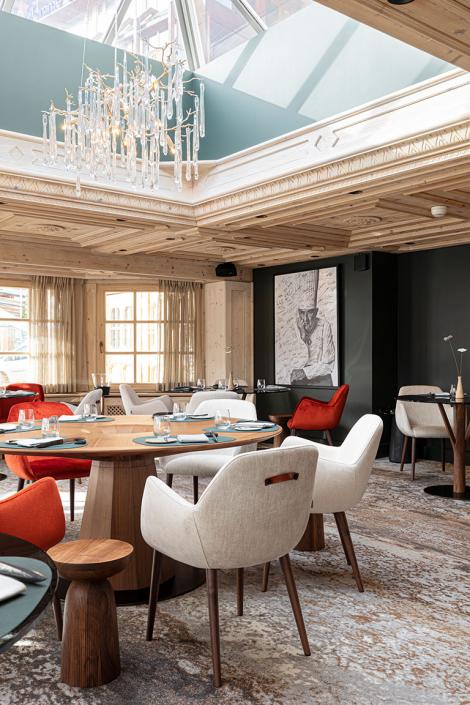 COURCHEVEL, A RESORT WITH SIX VILLAGES
Nestled in the heart of the Alps, high in the Tarentaise Valley, Courchevel is surrounded by dense pine forests and dominated by legendary peaks: Aiguille du Fruit, Vizelle and the majestic Saulire. It offers visitors breath-taking panoramic views of the Vanoise peaks and the Mont Blanc.
In summer, the numerous lakes in the resort and in the mountains are perfect spots to relax and commune with nature. Courchevel is a resort with many faces, as it is made up of 6 villages spread up the mountainside. They are a bit like members of a family: each has its own personality but all are deeply linked by shared history and DNA.
Saint Bon (1,100 m), the cradle of Courchevel: this is where it all began in 1908. This village is steeped in history with its Baroque church, typical narrow streets and holiday homes which make it perfect to wander around on foot.
Courchevel-Le Praz (1,300 m) combines authenticity and tranquillity. The charming rustic farmhouses and traditional stone chalets encourage you to slow down and appreciate your surroundings.
Courchevel-La Tania (1,400 m), nestles in the heart of the forest. This car-free resort brings happiness to young and old alike.
Courchevel-Village (1,550 m), a family-friendly village. The lifts are close at hand, you can reach the slopes on skis and the restaurants are friendly, making this a great destination to spend precious time with your loved ones.
Courchevel-Moriond (1,650 m), the sunny resort. Thanks to its location on a high plateau, this village is bathed in sunlight and offers an exceptional view of the surrounding mountains. This bucolic setting of forests and pastures has hidden treasures such as La Rosière lake, a gem worth searching out.
Courchevel (1,850 m), the pioneer. People choose it for the incomparable quality of service, range of up-market and Michelin-starred restaurants, charming hotels (seventeen 5-star hotels and 3 'palaces'), sublime chalets, spas and chic boutiques. Courchevel celebrates the fine things in life. At nightfall, the bars and clubs come alive. Step inside and be prepared for an unforgettable evening. Courchevel's culture of excellence and attention to detail are everywhere...
Travel between the villages is easy either on skis or the free buses. Take the time to discover the different atmospheres of the resort: cosmopolitan, sporting, active, quiet and fun-loving.
More information about Courchevel
That's it! You know almost everything about your favourite resort in Les 3 Vallées, but you would like to have more information about Courchevel: its activities, events, shops, restaurants, accommodation providers, etc.
You can contact them and also book your stay in this resort directly. See you soon in Les 3 Vallées!
High status
State-of-the-art infrastructure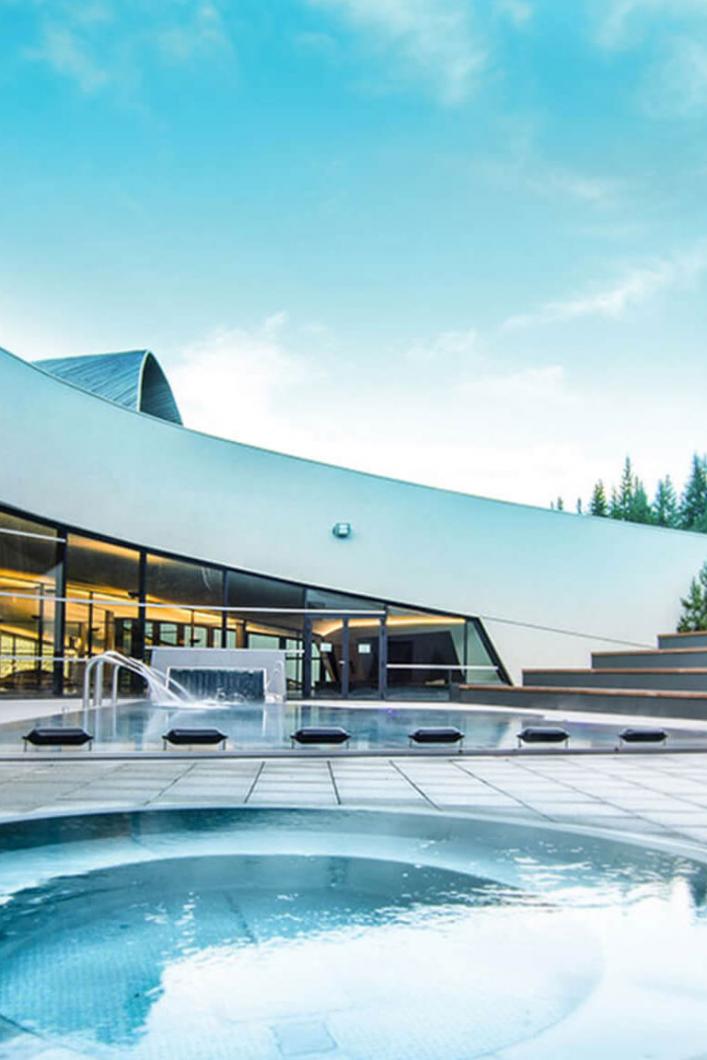 The resort's high status is also reflected in the quality of its facilities. The Aquamotion, Europe's largest mountain aqua-centre, is a popular attraction for pleasure-seeking holidaymakers. The Forum, a three-level shopping and leisure centre, offers a wide range of activities and services, including restaurants, climbing walls, acrobatic course, fitness centre, bowling alley and an Olympic ice rink.

Finally, the Alpinium, a multi-service complex which includes a media library, a multi-purpose hall and a car park, will play an important role during the World Ski Championships.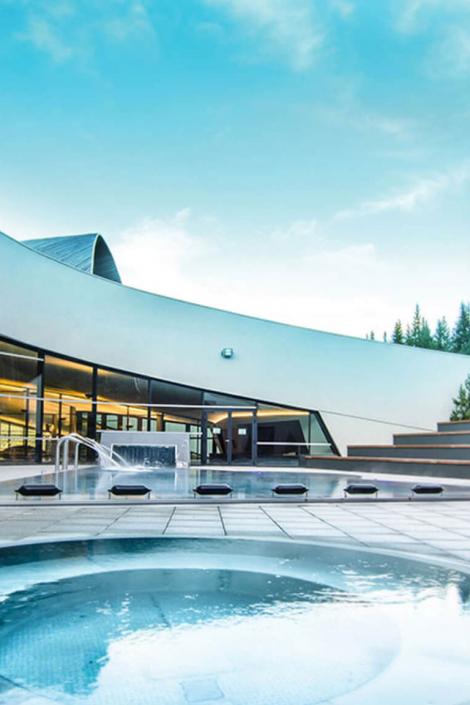 EXPERIENCE FRENCH ART DE VIVRE (ART OF LIVING)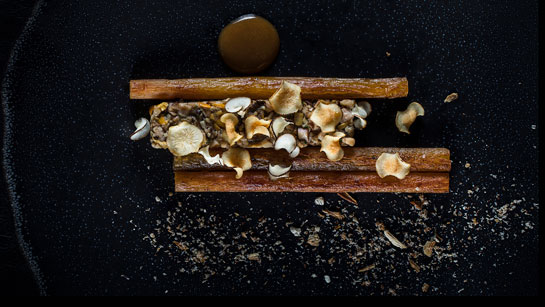 Iconic Courchevel perfectly embodies the French passion for l'art de vivre. The 8 Michelin-starred chefs who have chosen to work in this prestigious destination are a testament to that.
Whether you are in the mood for a quick lunch or an extended tasting menu, you are bound to find what you are looking for among the many restaurants spread over the six villages: there are French and international restaurants which may be gastronomic, traditional or snack bars, located both on the slopes and in the resort. The French love to eat, but they also love to celebrate !
Whatever the season, there are numerous major sporting and cultural events in Courchevel, and in 2023, the resort will host the World Ski Championships.
Courchevel develops cable transport this winter. The resort is extending the opening hours of the Praz gondola (connecting Courchevel Le Praz to Courchevel 1850) and the Grangettes gondola (between Courchevel Village and Courchevel 1850), from 7.45 a.m. to 11.30 p.m.
GETTING TO COURCHEVEL
The resort can be reached by plane, train or car:
Four airports are located within 200km, and then it takes less than 2 hrs 15 mins to reach the resort.
If you prefer to keep your feet on the ground, opt for the train or bus. After a few hours spent chatting, relaxing or reading, you will arrive at Moûtiers station, from which you can then reach Courchevel in 30 minutes.
Finally, to reach us by car, take the motorway and then a pretty main road lined with pine trees. In winter, there are areas on your ascent where you can fit snow-chain (or you can put them on in the valley floor, in Moutiers, for a trouble-free drive up the mountain).
Car parks
On arrival, you can leave your car in one of the 13 car parks spread between the 6 villages. Preferential rates are available depending on the length of your stay, simply ask for details.