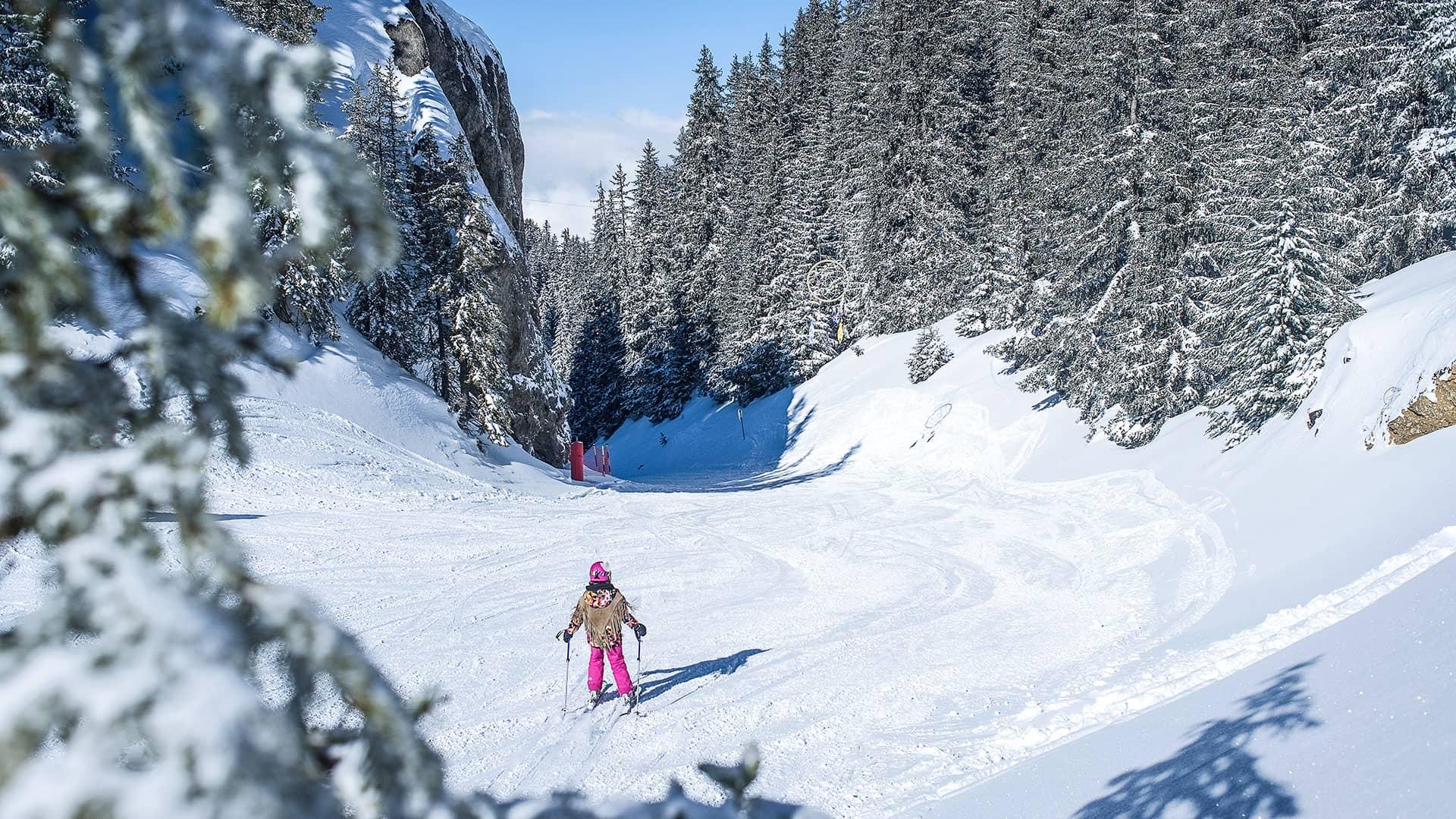 Child Day Solo Pass
€52.80 / person
For 1 child day from the 18th December
From 4 hours to 21 days
Child : 5 to 12 years old
Children's 1 Day SOLO pass: Nothing's too much for those we love
The 3 Vallées Children's Solo Pass gives your children the chance to venture into the world's largest ski area! With almost 50% of the runs in this snowy paradise graded as easy, your young skiers can discover, learn, and be filled with wonder, at their will and in total safety. As a family, or with an instructor, they can explore this mountain environment and experience new thrills over the many perfectly prepared itineraries. They'll also love making the most of the vast range of incredible fun zones designed for their age and their level.
Welcome to young mountain fans.
The Children's 1 Day Solo Pass
The Children's 1 Day Solo Pass is for 5-12 year olds, from December 18th 2021 at the price of 52,80€.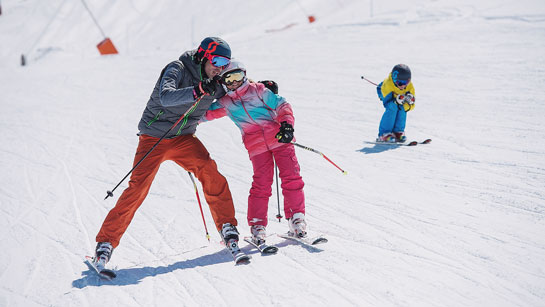 Low prices in low season
Before the Christmas holidays (from 04/12 to 10/12 and from 11/12 to 17/12) and from mid-April (from 16/04 to 22/04), enjoy snowsports at amazing prices, with the reduced rate Children's Solo Pass!
The 3 Vallées Children's Solo Pass is available for just 94,30€ instead of 104,80€ for 2 days' skiing from December 11th to the 17th,
Or 47,50€ instead of 52,80€ for 1 day in April!
Every Saturday is child's play
Every Saturday in Les 3 Vallées, everyone pays the child price! When you buy your skipass online, adults and senior citizens pay the same price as 5-12 year olds. Go back to your childhood days as you zigzag down the slopes…
Do you have a morning, one day or a long weekend ahead of you? The spectacular scenery and unique panoramic views of Les 3 Vallées ski area are here to be enjoyed at any time.
A ski area ideal for families
And the little ones don't pay a thing!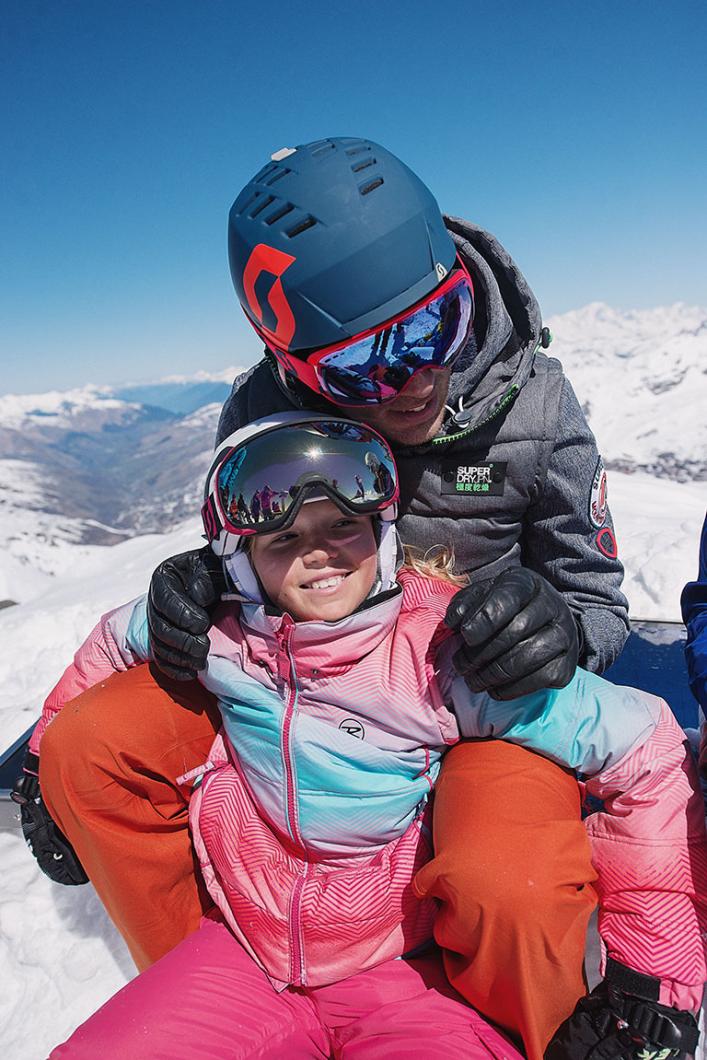 Children under the age of 5 enjoy free use of the ski lifts across the whole of Les 3 Vallées ski area.

The 3 Vallées Children's Solo Pass also works if you want to ski for just 4 hours, or for a short break of 2 to 5-days. For 4 hours of skiing, the Children's Solo Pass is just 47.20€ from the 18/12, and 104.80€ for two days from the 18/12…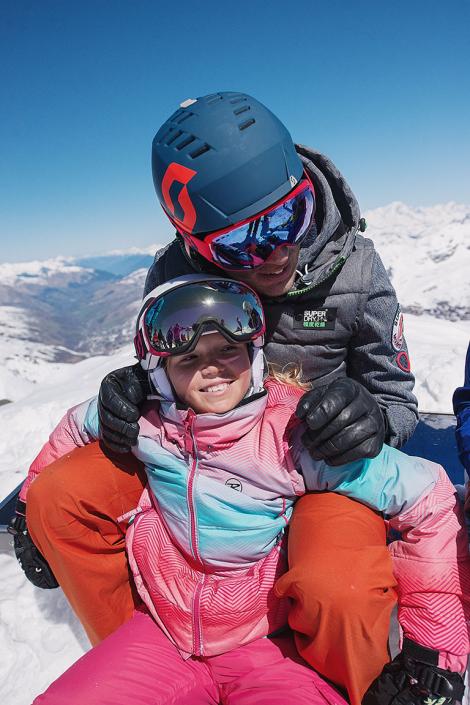 If you're in resort for a week or more, opt for a 6 to 21-day skipass!
Saving you money and time, this skipass gives your child the freedom to explore the whole area. With the skicard in their pocket, it's one less thing for you to have to think about!
Take a look at the really great deals on our «Duo», «Tribe» and «Family» passes too, these passes are available for 6 days or more!
Perfect if you're staying for a week or more, saving you time and hassle, so that you can really make the most of your time together on the slopes of Les 3 Vallées.
These skipasses are specifically for two people (Duo), three people or more (Tribe), and two parents with two children (from 2 to 7 children) aged from 5 to 17 (Family).
Skiers of all abilities intending to come for between 6 and 21 days can choose a custom-made skipass to create the perfect holiday.

Buying your skipass online, in just a few clicks
1. Easy
Our website will automatically create the best offers to match the ages and number of people in your family or group. Skipasses will be sent to your home address (check delivery times), or to a click & collect collection point in resort.
2. User-friendly
As long as you have your rechargable skicard, you can load it with the skipass of your choice up to 5 minutes before hitting the slopes!
3. Practical
By definition, buying your 3 Vallées skipass online means you don't have to queue at the sales outlet… You can just head straight to the slopes!
4. Stress-free
You can cancel free of charge and get a full refund right up until the first day of skiing, if no lifts have been used.
Sharing and reunion
To discover
with the family
The shared experience of a ski holiday is a highlight for any family, bringing its members closer together, withstanding the passing of time, filling photo albums and leading to many a funny story at family dinners… Skiing as a family brings you together somewhere else, allowing you to reach new heights!