Saturdays special rates in Les 3 Vallées
€60.00 / person
For 1 adult day instead of 75€ - from 23th December 2023
Saturday skiing in Les 3 Vallées, big skiing at small prices
Fancy skiing down a legendary run? Or a gentle potter through snow-covered pines? Or a picnic with magnificent views?
All these are even more magical on a Saturday in the heart of the largest ski area in the world, when the slopes are at their quietest and the prices are lower.
IMPORTANT INFO:
Offer only valid on the internet,
The order must be placed by midnight on Friday at the latest.
Prices are indicative and may be modified.
The online purchase will be available in October - thank you for your understanding.
CHILD PRICES FOR CHILDREN AND ADULTS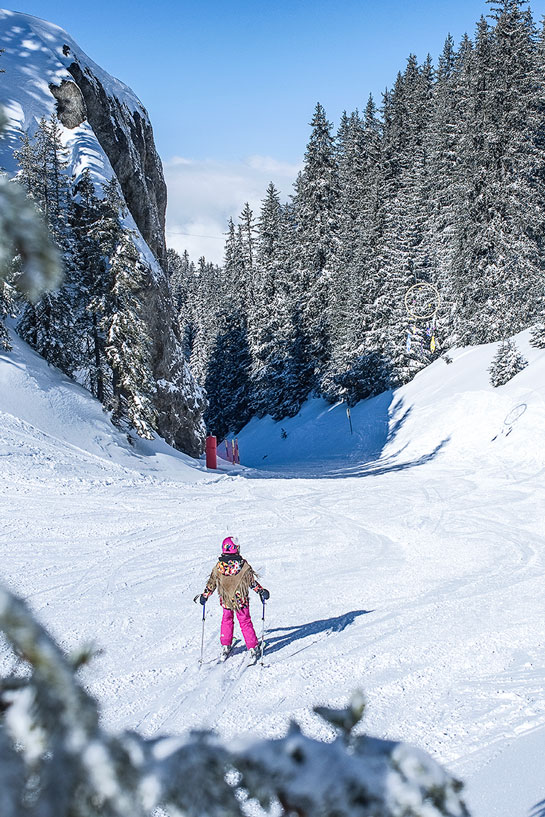 If you only have one day of the week to ski in Les 3 Vallées, choose Saturday when everybody benefits from child prices!
From the start of the season, exclusively online, the adult individual Pass Solo drops to the child price:
From 2 to 15 December, 48€ instead of 60€,
From 16 to 22 December, 54€ instead of 67.50€,
From 13 to 21 April, 54€ instead of 67.50€.
Saturday the perfect day to relax, recharge your batteries and discover this extraordinary ski area…
And it's an experience to repeat, as this special offer is available every Saturday during the winter season!
Create unforgettable memories
A guarantee of great skiing in Les 3 Vallées
With 600km of ski runs which give you access to 11 exceptional summits, you'll take routes through many outstanding landscapes. This freedom on skis will leave you with unforgettable memories.

Half the ski area is made up of green and blue runs for beginner and intermediate skiers, while more experienced skiers will enjoy the challenging red and black runs which make up the other half. Every skier, whatever their level, will find their heart's desire.

And with a ski area which is always covered by snow (85% of it is above 1,800m) snow conditions are optimal from December to April. Great skiing is guaranteed!
Guaranteed skiing
ORDER ONLINE TO MAKE THE MOST OF YOUR BIG SKI DAY
By the time you reach the snow, your excitement levels are at a peak! Every minute counts on these special days, so ordering or recharging your skipass online is the best way to spend maximum time on the slopes.
Here are four good reasons to book ahead:
The perfect purchasing process. Whatever your requirements, our website will offer you the best deals. When you confirm your purchase, a charged, rechargeable passcard will be sent to your home within days, at no additional cost. If you can't buy far enough in advance to be sure of receiving your skipass in time by post, you can opt to pick it up in the resort.
Save time. The less time you spend in the sales office, the more time you have on the slopes! There's a whole 105 square kilometres of ski area to discover!
Recharge your pass in just a few clicks. Recharging your passcard with a new pass can be done simply and quickly online, up to 5 minutes before you take your first lift. And by recharging your card rather than throwing it away, you're doing your bit for the environment!
Cancel without fuss. If you change your plans last-minute, you can cancel your skipass until the first day of skiing without any charge, provided you haven't used any ski lifts.
In just a few clicks, you'll have your skipass in a pocket, free to enjoy pure pleasure!
Les 3 Vallées
The best of
skiing
It's no coincidence that Les 3 Vallées is THE n°1 destination for connoisseurs: in the world's largest ski area, a 600-kilometre network of doorstep skiing runs delights skiers of all abilities.