Early December 3 Vallées special rates on ski passes
€42.80 / person
For 4 hours child from 2nd to 15th December 2023 (instead of 53.60€)
2023/2024
4h to 7 days
Solo / Tribu / Family
Lower prices for early december ski passes in the French Alps: Get a taste of winter before everyone else
Les 3 Vallées is bedecked in white once again, having meticulously prepared its winter partition, and is delighted to lift the curtain on the winter season! On your marks, get set, ski!
SO, END THE YEAR OFF IN STYLE!
And to mark the occasion, several weeks in December, from 02/12 to 15/12 and from 16/12 to 22/12 is offering prices that you'll want to celebrate!
Enjoy everything this XXL ski area has to offer at low prices. Its natural location at altitudes of more than 1,800 metres guarantee amazing snowsports and the magic of winter, right from the start of the season.
Reach new heights, soak up the views and devour the slopes with your nearest and dearest.
Get one step ahead of the rest and make the most of the winter, discovering Les 3 Vallées ski area's new additions and unmissables before everyone else!
Here are some examples of prices:
The Solo 3 Vallées children's day pass is €48 instead of €60 from 2 to 15 December,
The 6-day adult Solo Pass is €337.50 instead of €375 from 16 to 22 December,
The 6-day Tribe Pass is €280 per person instead of €355 from 2 to 15 December,
The 6-day Senior Solo Pass is €303.70 instead of €337.50 from 16 to 22 December,
The 6-day Family Pass is €240 per person instead of €300 from 2 to 15 December,
The Solo Veteran Day Pass is €15 instead of €18.70 from December 2nd to December 15th,
The 6-Day Veteran Pass is €84.30 instead of €93.70 from December 16th to December 22nd.
Top holiday ideas
My week in early December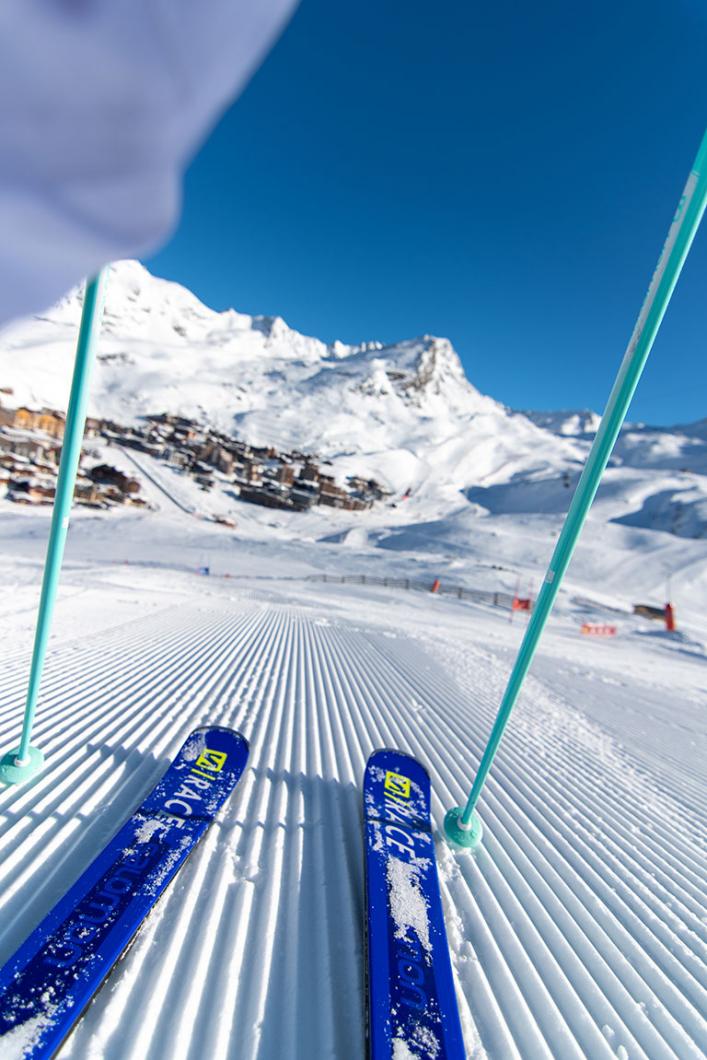 Imagine it is early December and the period of festivities and shared good times has just begun. You decide to go to the mountains for a week to get some fresh air and recharge your batteries after a busy year.

The largest ski area in the world welcomes you from the beginning of December when you can be first to enjoy the new ski season.
Escape to Les 3 Vallées in early December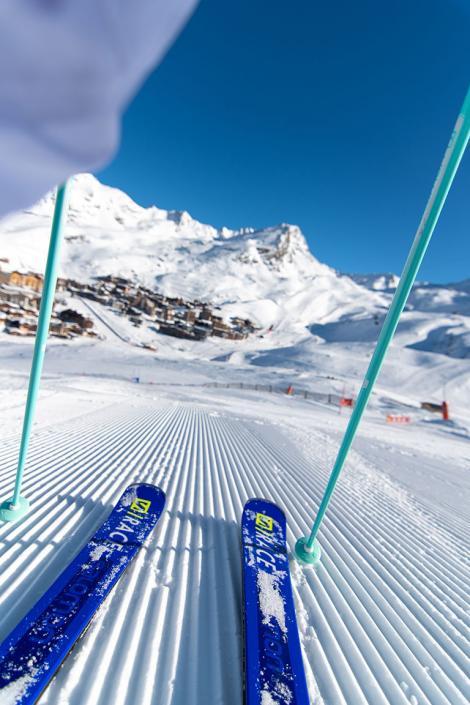 Skiers of all abilities intending to come for between 6 and 21 days can choose a custom-made skipass to create the perfect holiday.
Buy your skipass online!
Firstly, because you can do it quickly and easily from the comfort of your own home. Our website will automatically create the best option for you according to the ages and number of people in your family or group.
And secondly, because it'll save you having to go to one of our sales outlets in resort, meaning you can hit the slopes straight away.
We can send your 3 Vallées skipasses to your home address, or you can pick them up from a click & collect collection point in resort.
And for total peace of mind, you can cancel free of charge right up until the first day of skiing as long as you have not used any of the ski lifts.
Low season : lower prices
Assets of
December & April
Discover advantages of December and April : what you will love during these months and the difference of atmosphere. Take advantage of reduced prices on Les 3 Vallées skipasses.
An exceptionnal territory
Unique
experiences
Les 3 Vallées is a limitless playground where anything is possible, where all your dreams can become true. Les 3 Vallées is not only about skiing, it's also a multitude of activities to practice alone, with family or friends...