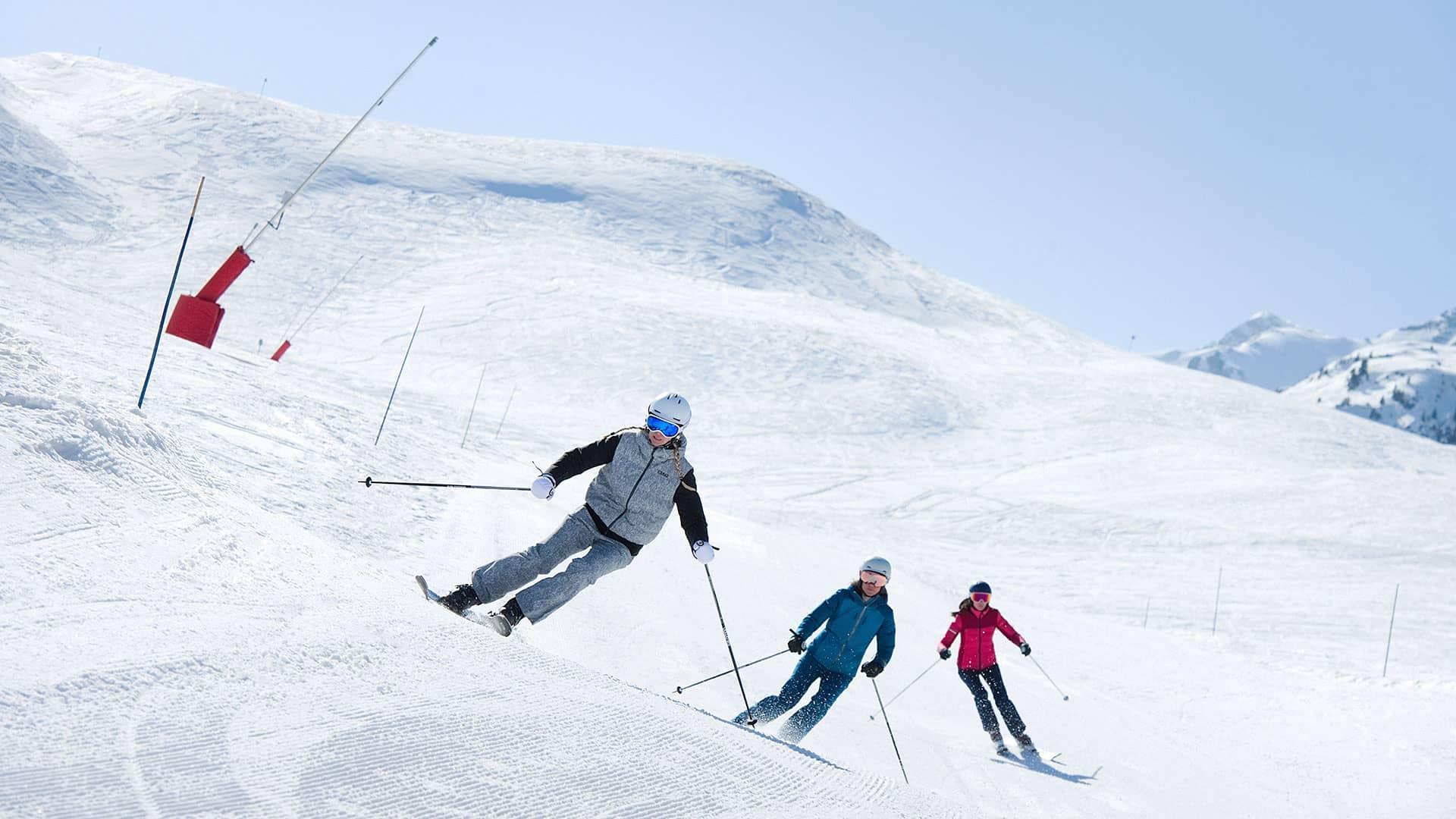 Late April French Alps special rates on ski passes
€48.20 / person
For 4 hours child from 13th to 21st April 2024 (instead of 53.60€)
4h to 7 days
Solo / Tribu / Family
Lower prices for late April ski passes in les 3 Vallées: FINISH THE SEASON WITH A FLOURISH
In April, we're still in 'winter mode' in Les 3 Vallées; there's plenty of snowsports to be had, and for many, this is the best time of the season!
The longer days mean you can make the most of the vast snow-covered ski area for longer too!
And if you're not a great fan of the cold, or want your little ones to learn to ski, the milder temperatures can make the snow experience a lot more inviting.
Armed with sunglasses, pleasure-seeking skiers will be only too glad to hit the slopes and soak up a few rays from a sunny slopeside terrace into the bargain!
Prices are indicative and may be modified.
The online purchase will be available in October - thank you for your understanding.
ENJOY A GENTLE SKI WITH THE WHOLE FAMILY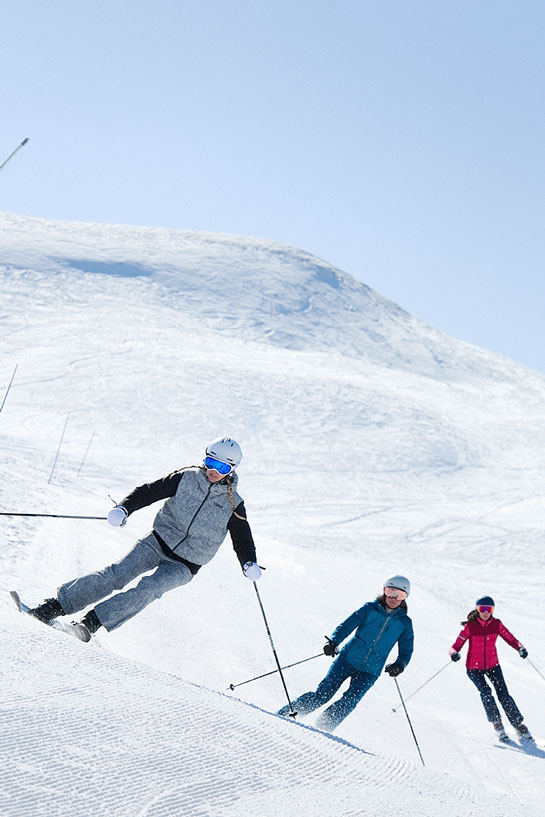 The last week of the ski season in Les 3 Vallées, from April 13th to 21st 2024, is a time to celebrate, and with incredibly low prices, you can do just that!
The Solo child day pass is €54 instead of €60,
The Solo adult day pass is €67.50 instead of €75,
The 6-day adult Solo Pass is €337.50 instead of €375,
The 6-day Family Pass is €270 per person instead of €300,
The 6-day Tribu Pass is €317.50 instead of €355 per person,
The 6-day Senior Pass is €303.70 instead of €337.50,
Top holiday ideas
April sun with the family
Extend the ski season under the beautiful April sun... In Les 3 Vallées, skiing is a family affair. With ski runs and itineraries for all levels and all kinds of fun activities, the largest ski area in the world makes it a point of pride to delight young and old alike.

With 85% of the ski area located above 1800 metres, the snow cover is optimal throughout the winter season.
Family skiing in Les 3 Vallées under a warm April sun
Skiers of all abilities intending to come for between 6 and 21 days can choose a custom-made skipass to create the perfect holiday.
Buy your 3 Vallées skipass online to save you time and hassle!
In just a few clicks, our website will automatically create the best offer to match the length of your stay, and the number of people in your family or group.
If you'd like us to, and if there's enough time before you arrive in resort, we can send your skipass to your home address! Otherwise, you can pick it up from a click & collect point in resort.
If you already have a rechargeable skicard, you can load it up to 5 minutes before hitting the slopes.
There's no need to go to one of our sales outlets, saving you time and meaning you can head straight to the slopes!
No stress: you can cancel your skipass free of charge and get a full refund right up until the first day of skiing, as long as no ski lifts have been used.
Low season : lower prices
Assets of
December & April
Discover advantages of December and April : what you will love during these months and the difference of atmosphere. Take advantage of reduced prices on Les 3 Vallées skipasses.