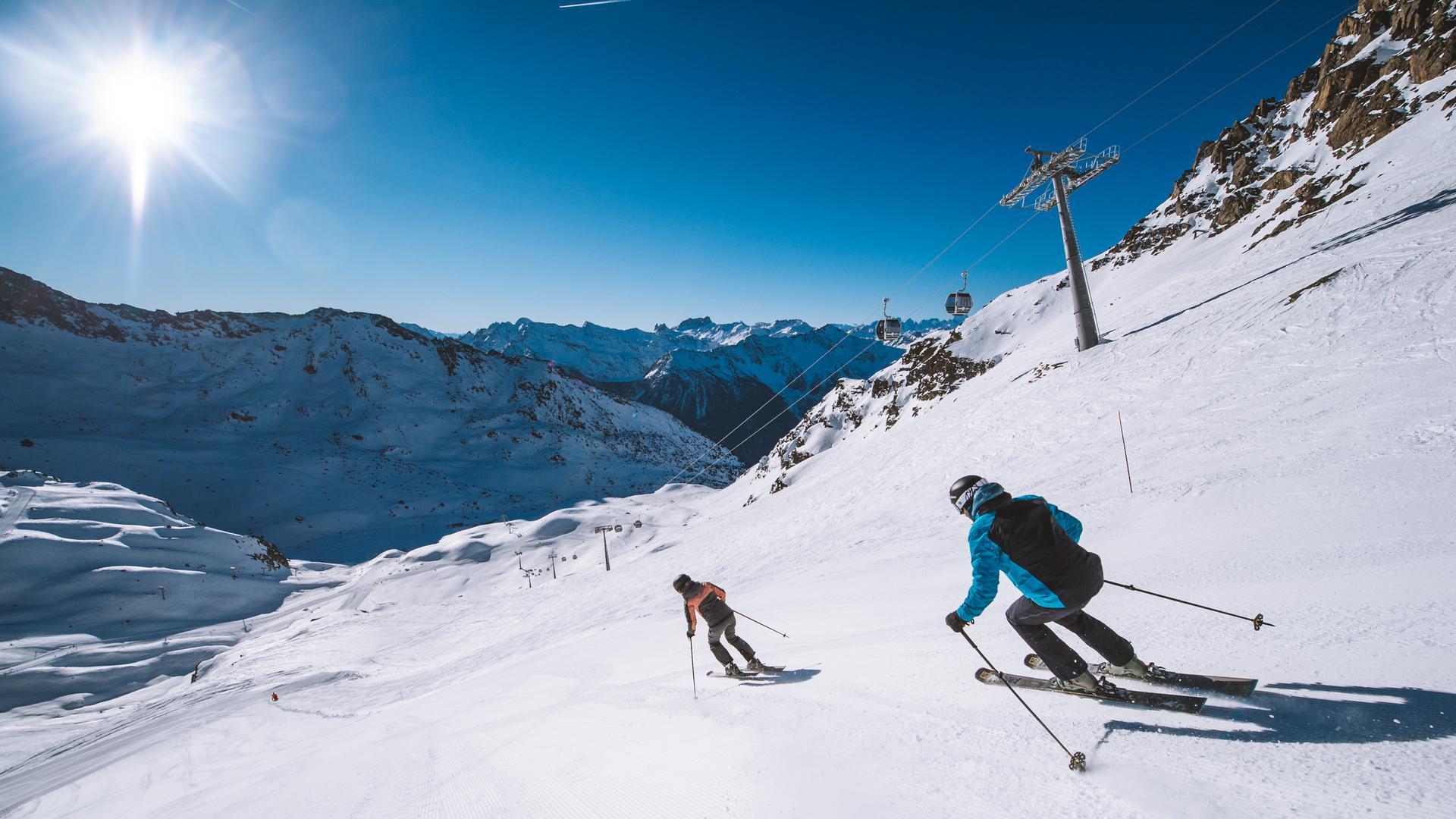 1-Day Veteran Solo Pass
€18.70 / person
For 1 veteran day from the 23rd December 2023
2023/2024
From 4 hours to 21 days
Veteran: 75 years old and more
Veteran Solo Pass 1 day: EXPERIENCE THE MAGIC OF THE MOUNTAINS AND SKIING IN LES 3 Vallées
Enjoy a pleasant and panoramic glide from the beginning of winter until the arrival of spring on these easy slopes that will allow you to fully thrive in this beautiful environment.
1-DAY VETERAN SOLO PASS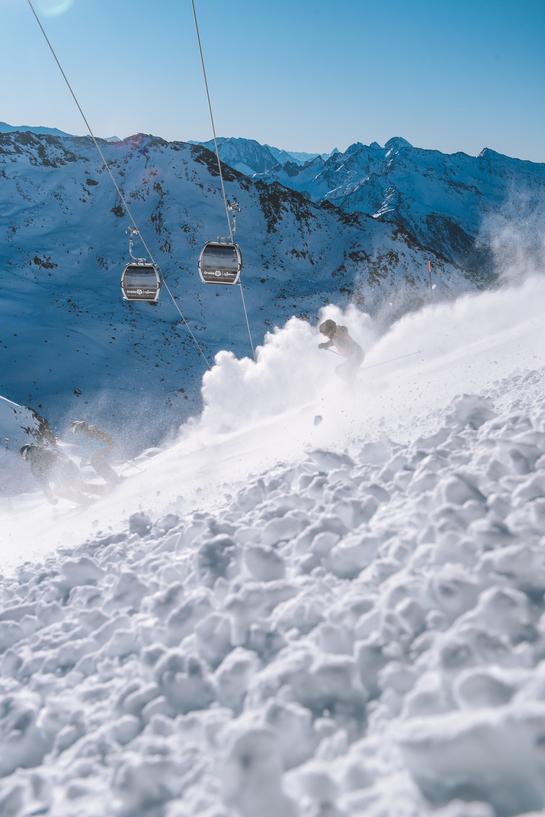 The Veteran Solo Day Pass is specially designed for skiers aged 75 and older, offering a favorable rate of €18.70 starting from December 23, 2023.
At the beginning of December and at the end of April, you can ski in Les 3 Vallées at a discounted price:
The veteran solo day pass is only €15 from December 2nd to December 15th, allowing you to enjoy fresh snow at a very affordable price,
From December 16th to December 22nd, the veteran solo day pass is available at the reduced rate of €16.80, providing a perfect opportunity to start your winter stay.
For those who prefer the joys of skiing in April, the veteran solo pass is also priced at €16.80 from April 13th to April 21st, allowing you to extend your skiing season.
We recommend that you carry proof of age when you are on the slopes, in case a check is required.

The Veteran Solo Pass is a versatile option, valid for 4 hours of skiing, a full day, or up to 5 days. The rates are as follows:
€16.70 for 4 hours of skiing, perfect for a morning or relaxing afternoon session,

€56.20 for 3 days of fun on the slopes, giving you ample time to explore the ski area,
For a more extensive skiing experience, you can choose the Veteran Solo Pass at €88.70, valid for 5 days, starting from December 23, 2023. This gives you the opportunity to fully enjoy the slopes and create unforgettable memories in Les 3 Vallées.
Do you have a morning, one day or a long weekend ahead of you? The spectacular scenery and unique panoramic views of Les 3 Vallées ski area are here to be enjoyed at any time.
Are you staying on-site for a week or longer?
Attention to skiers who wish to enjoy for a longer duration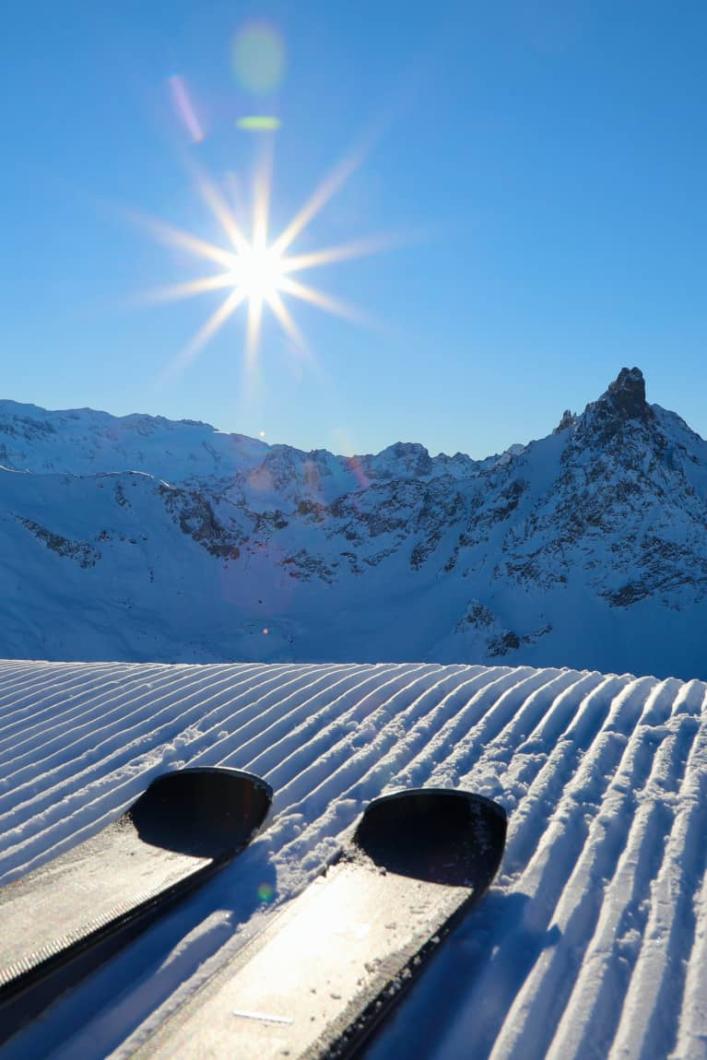 This valuable benefit becomes even more appealing when you opt for a consecutive 6-day stay in Les 3 Vallées, allowing you to save the equivalent of a full day's pass. This provides you with the freedom to fully immerse yourself in your experience without any constraints, giving you all the time you need to discover all the wonders of the ski area!

Furthermore, don't forget about the "Tribu" and "Famille" passes, specifically reserved for groups of three or more people (Tribu) and families consisting of two parents and two children aged 5 to 17 (Famille - available for 2 to 7 children).
These options become available with a 6-day ski pass. They are perfect for a week-long stay, not only saving you time but also simplifying logistics, allowing you to fully enjoy your experience together on the slopes of Les 3 Vallées.
Discover our week and longer skipasses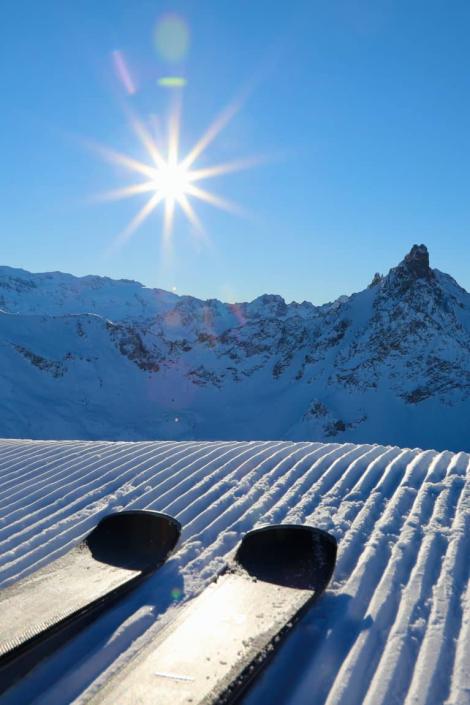 Skiers of all abilities intending to come for between 6 and 21 days can choose a custom-made skipass to create the perfect holiday.
For an optimal experience during your stay, we strongly encourage you to complete all formalities online before your arrival!
1. EASY: Get your Veteran Solo Pass in just a few clicks from home or recharge it up to 5 minutes before heading to the slopes.
2. CONVENIENT: If it's your first purchase, order online to receive your pre-loaded badge for free within a few days at the location of your choice, or visit one of the pickup points at the resort. If you already have a rechargeable card, you can top it up up to 5 minutes before hitting the slopes.
3. COMPLETE FREEDOM: Move easily from one slope to another and from one resort to another without ever needing to visit a physical ticket office. Enjoy a time-saving, flexible, and total freedom to fully experience the joy of skiing!
4. WORRY-FREE: Enjoy complete peace of mind with our free cancellation policy. Your ski pass will be refunded until the first day of skiing if you haven't used the ski lifts.
Explore the magnificent ski area of Les 3 Vallées with complete freedom...
An exceptionnal territory
Unique
experiences
For our veterans, Les 3 Vallées offer you an unlimited playground where everything is achievable, where all your desires can come to life. Here, Les 3 Vallées go beyond skiing and also offer a multitude of activities to enjoy solo, with family, or with friends. Dive into our exceptional experiences...