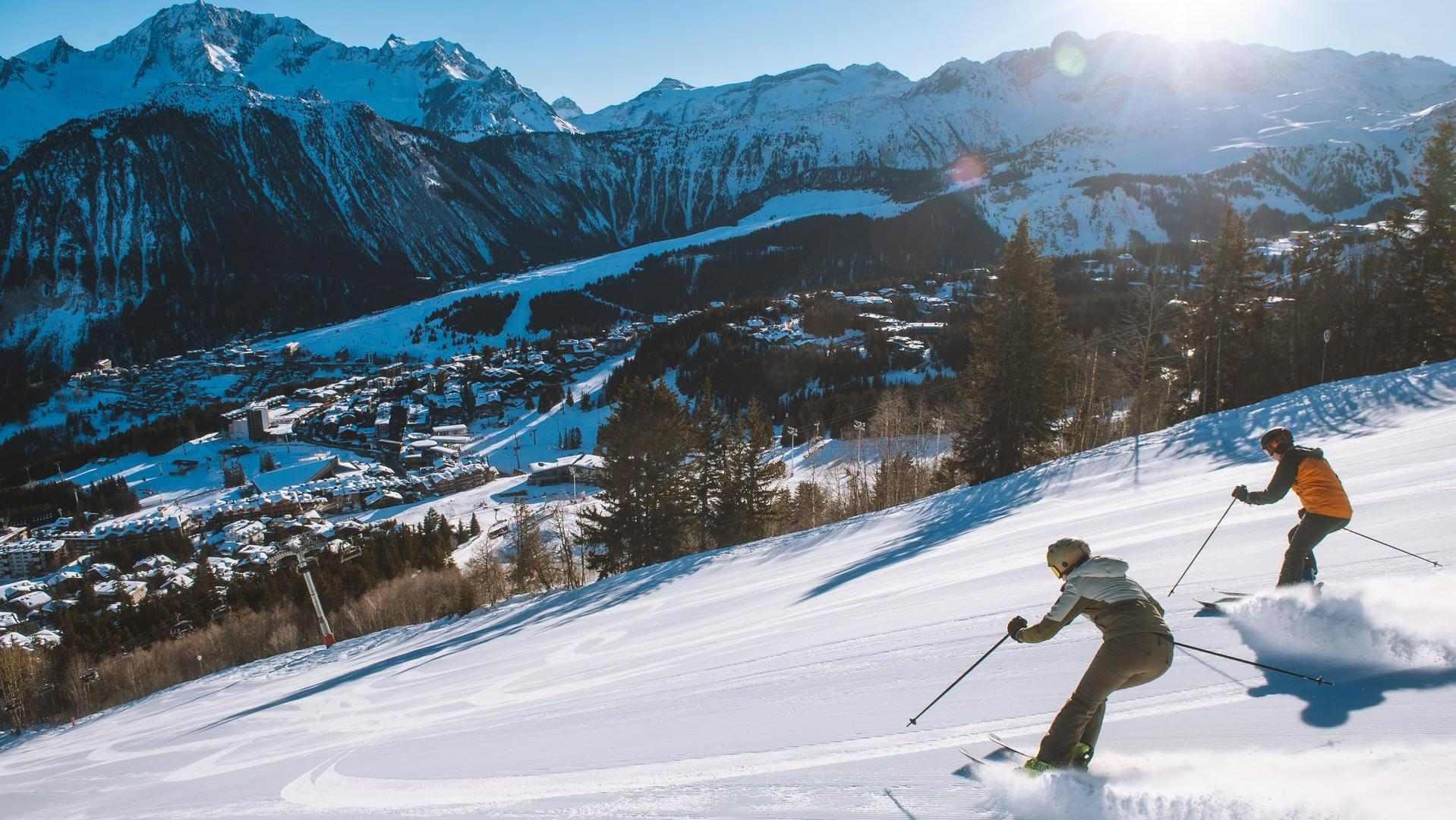 6-Day Veteran Solo Pass Les 3 Vallées
€93.70 / person
For 6-Day Veteran from the 23rd December 2023
2023/2024
From 4 hours to 21 days
Veteran: 75 years old and more
Veteran Solo Pass 6 days: Ski WITH TOTAL PEACE OF MIND
As an endless reservoir of slopes and breathtaking panoramas, the world's largest ski area has never failed to live up to its reputation as a skiing paradise.
THE VETERAN SOLO WEEK PASS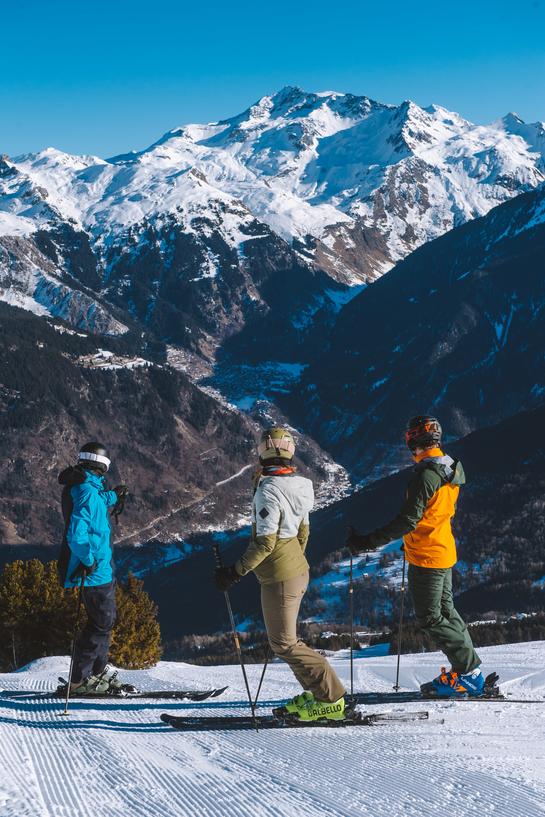 The 6-day Veteran Pass, priced at €93.70 starting from December 23rd, is specially designed for skiers aged 75 and older.
At the beginning of December and at the end of April, Les 3 Vallées offer skiing opportunities at advantageous rates. The 6-day Veteran Solo Pass becomes particularly appealing during various periods:
From December 2nd to December 15th, you can take advantage of this 6-day pass at a favorable rate of €75, providing you with an excellent opportunity to experience the joys of skiing early in the season,
From December 16th to December 22nd, the Veteran Solo 6-day pass is available at €84.30, allowing you to prepare for full days of skiing before the holidays,
From April 13th to April 21st, the rate remains at €84.30, providing a unique opportunity to extend your ski season until the end of the winter season.
These special rates allow you to plan your stay according to your preferences and schedule while fully enjoying the exceptional ski area of Les 3 Vallées.
For those fortunate enough to enjoy a longer stay, the Veteran Solo Week / Stay Pass is also available for 7 to 21 days! This allows you to fully embrace the entire scope of the ski area.
The 7-day Veteran Solo Pass is priced at €108.20 and €209.70 for 14 days starting from December 23rd.
Choosing a weekly pass (or a pass for a period corresponding to the duration of your stay) becomes an extremely advantageous and financially wise option when you plan to stay for 6 consecutive days in Les 3 Vallées. In fact, this choice allows you to save the equivalent of more than one day's skiing compared to purchasing daily passes consecutively.
Are you planning to stay for a week or more on-site?
Our not-to-be-missed offers...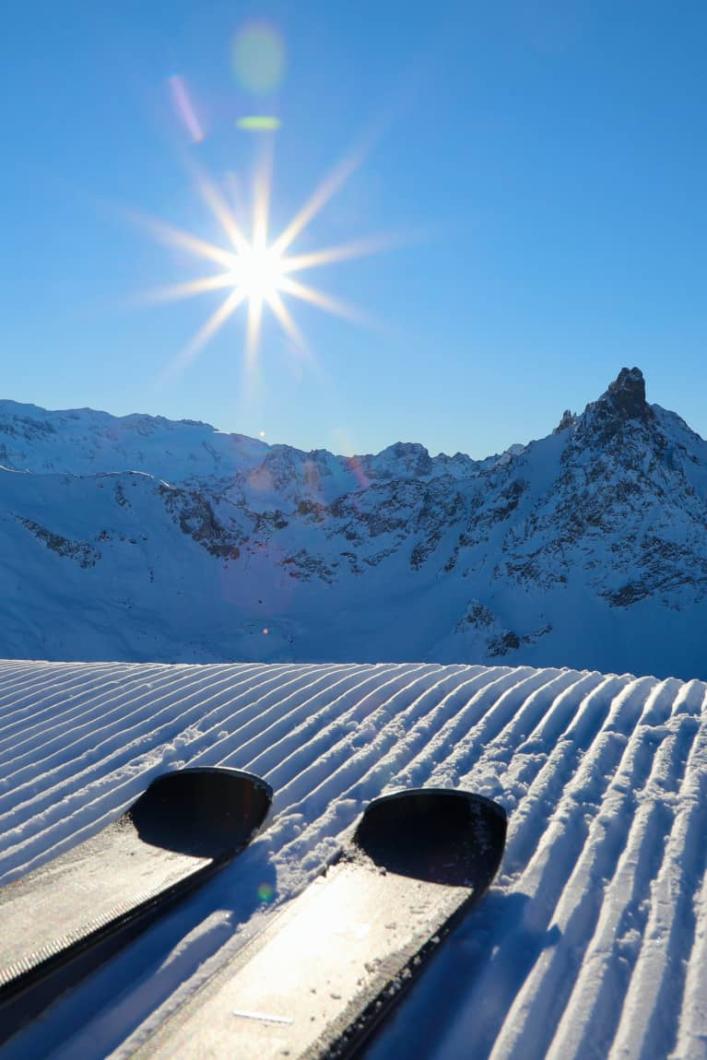 Don't forget our amazing "Tribu" and "Family" offers, available from 6 days of skiing! These ski passes are perfectly tailored for a one-week stay, ensuring time savings and simplified logistics... all to help you fully enjoy your experience together on the slopes of Les 3 Vallées.

These ski passes are specifically designed for groups of three people or more (Tribu) and families consisting of two parents accompanied by two children aged 5 to 17 (Family - available for 2 to 7 children).
Découvrez les forfaits de ski semaine et séjours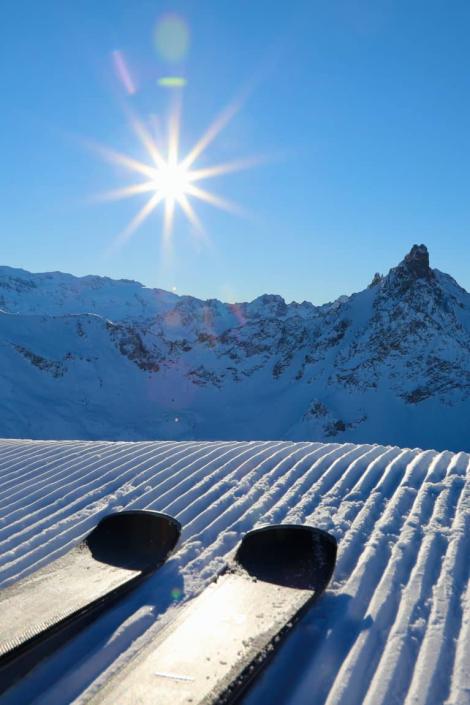 Skiers of all abilities intending to come for between 6 and 21 days can choose a custom-made skipass to create the perfect holiday.
To ensure a peaceful experience during your stay, we highly recommend completing all your procedures online before your arrival!
1. EASY: Get your Veteran Solo Week Pass online in just a few clicks or recharge it up to 5 minutes before heading to the slopes of the world's largest ski area.
2. CONVENIENT: If it's your first time, order online to receive your ski pass for free within a few days at your preferred location or pick it up at one of our on-site pickup points. If you already have a rechargeable card, you can top it up up to 5 minutes before reaching the ski area.
3. COMPLETE FREEDOM: The ability to move easily from one slope to another, from one resort to another, without ever needing to visit a ticket office. This means time savings, greater flexibility, and complete freedom for you.
4. WORRY-FREE: You can enjoy your experience with peace of mind thanks to our free cancellation policy. If you haven't used the ski lifts until your first day of skiing, we will refund your ski pass.
Enjoy a peaceful ski on gentle slopes, spacious, and meticulously maintained trails, and savor a tranquil skiing experience in Les 3 Vallées!
An exceptionnal territory
Unique
experiences
For our veterans aged 75 and above, Les 3 Vallées are an endless playground where all possibilities are open to you, where all your dreams can come true. Here, Les 3 Vallées are not limited to skiing; they also offer a variety of activities to enjoy solo, with family, or with friends. Explore our exceptional experiences...