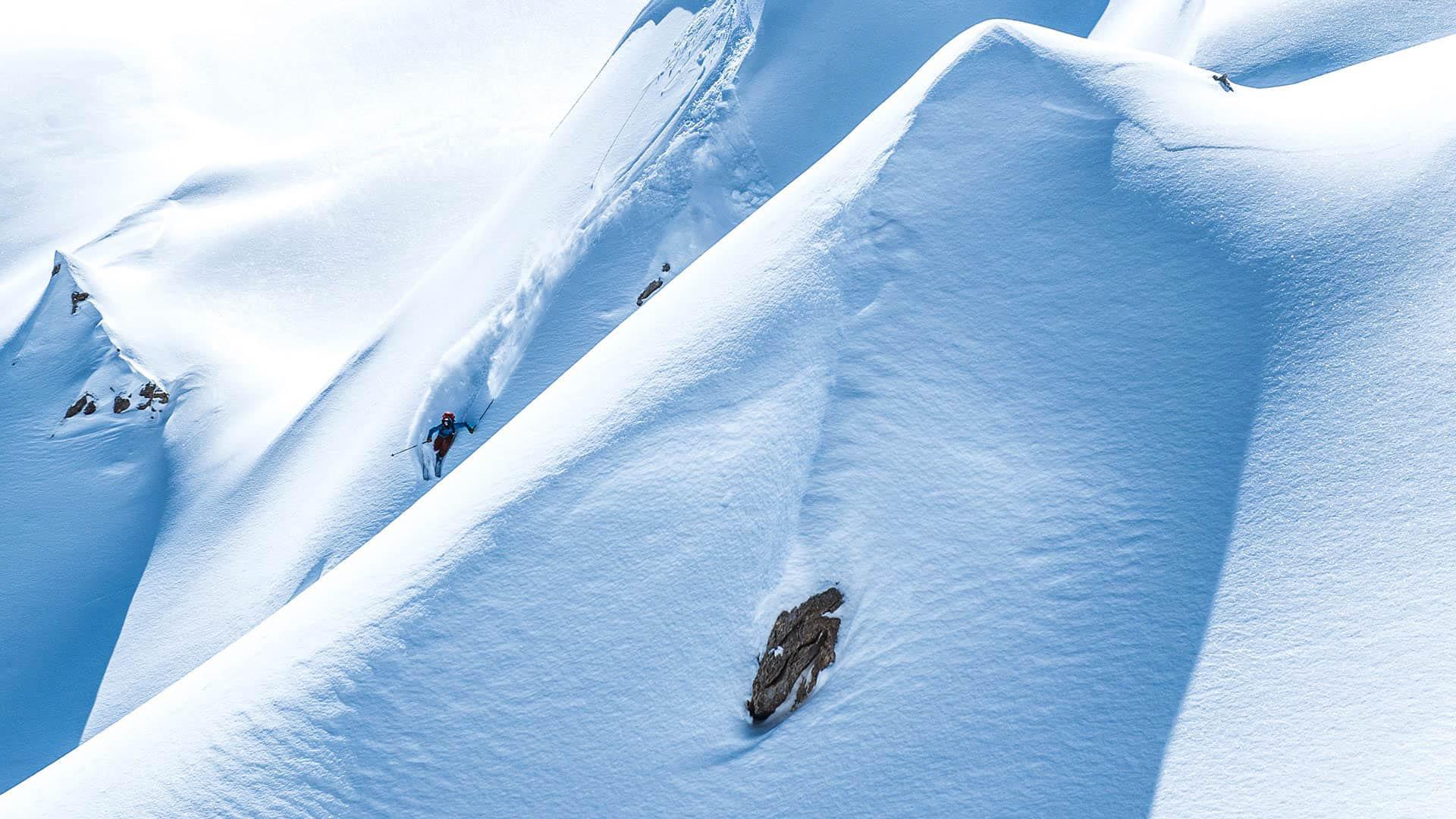 The joys of gravity
There's nothing more natural than a skier wanting to trace their own path. There's something very surreal and exhilarating about letting your ski tips float over flurries of freshly fallen snowflakes. The ephemeral nature of it all makes it madly seductive.
This wild version of snowsports, in direct contact with the elements, is like a magnet to the hearts of freeriders and other skiers who love venturing out to explore the snow beyond the boundary markers. An invitation to escape, an ode to freedom, but one in which nothing can be left to chance, and which must be paired with solid knowledge of the mountain environment and a professional guide.
The vastness of the territory offers countless snow-white slopes where you can make your skis soar. An off-piste destination par excellence, neither the locals who were born into skiing, nor the many experts who've been drawn here have yet exhausted these 3 valleys. Every winter, they're amazed to discover new mountainsides, trace magnificent lines around the ski lifts, and unearth yet another gem of an itinerary between the fir trees… And they just can't stop smiling thanks to the sheer abundance offered by the place.
The vastness of the territory offers countless snow-white slopes where you can make your skis soar.

Incredible range
The doorstep skiing starts in Orelle at 900 metres and culminates in Val Thorens at an altitude of 3,250 metres. Expect huge altitude drops and record descent potential, as well as an incredible variety of sites: from glaciers and high-mountain couloirs to forests and rolling Alpine pastures.
From the Caron summit to the Lou Lake
Depending on conditions, you could explore the mineral landscape in Val Thorens for example, with an itinerary accessible from the Caron summit at over 3,195 metres, all the way to the lake and Refuge du Lou, both located at 1,800 metres. It's a wide, wild descent that'll make you feel as though you're in a whole new world, away from the ski area. The lake is covered in snow in winter and gradually emerges as the season goes on, allowing for crazy "waterslide" sessions, which you can try for yourself, or just enjoy watching as you treat your taste buds at the refuge.
From the summit of La Masse to Les Menuires
For something completely different, but still in the Belleville Valley, venture into the Yvoses off-piste area from the summit of La Masse in Les Menuires. Discover a gently sloping valley as you ski through snow-covered pastures dotted with pretty little "montagnettes" (small Alpine pasture chalets typical of the valley), for a bucolic atmosphere all the way to Le Bettaix chair lift. From there, it takes just a few minutes for starry-eyed skiers to get back up to La Croisette in Les Menuires.
Off-piste skiing to suit the orientation
Fortuitous topography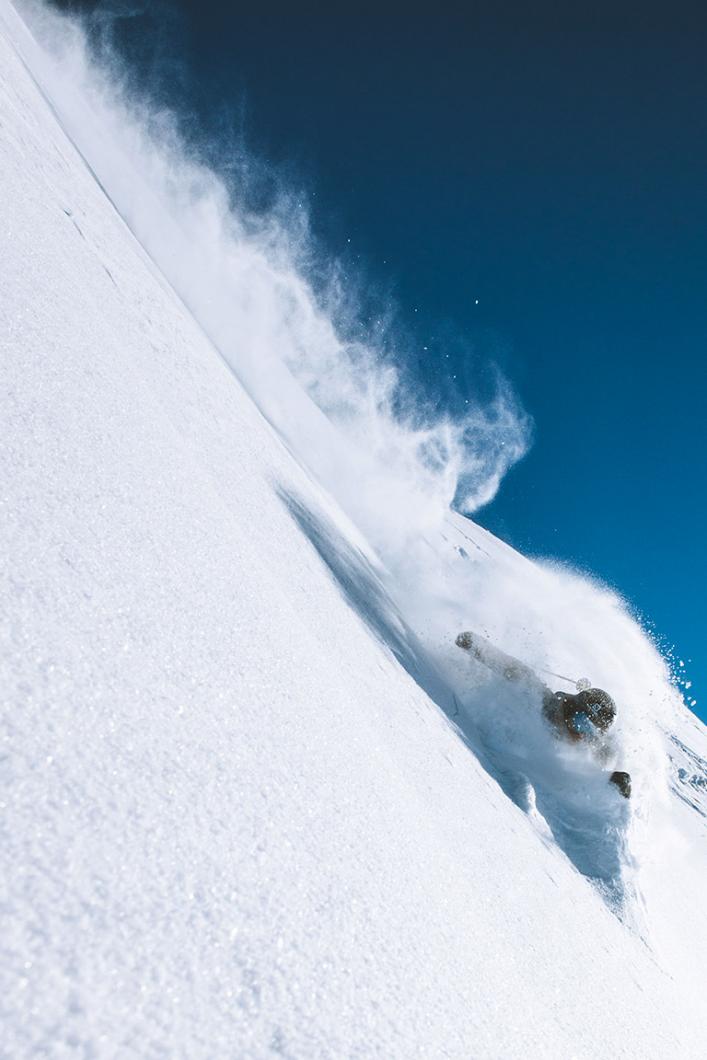 Les 3 Vallées ski area is a unique and winning combination that boasts a vast range of altitudes and an enormous network of cleverly connected ski lifts, which means you're guaranteed to find off-piste skiing to suit the orientation, snow quality and difficulty level you're looking for, all season long!

From little areas along the edge of the runs, to huge wild itineraries… it's an inexhaustible supply.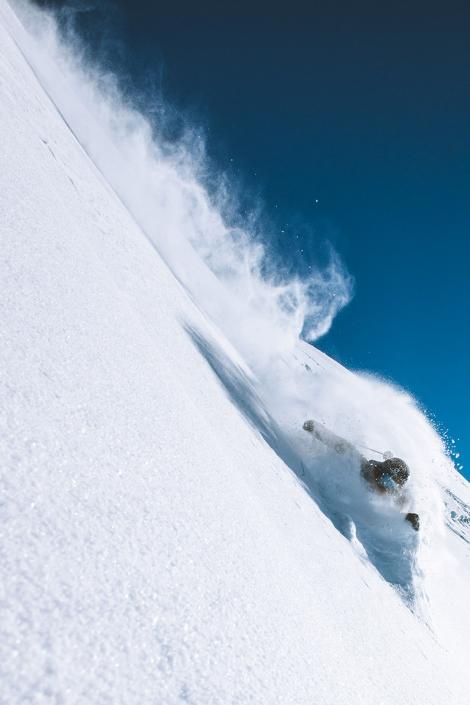 Highly accessible
Many nearby off-piste areas follow smoothly on from one another thanks to the cleverly connected ski lifts. Expert knowledge: In Les 3 Vallées, you can get around the whole ski area with ease, to find the right conditions and enjoy fast access to interesting places.
Similarly, given the vast size and number of possibilities, you can do long itinerary loops, skiing solely on north faces if conditions require!
Take Courchevel for example, where you'll find large north-facing couloirs perfect for giving powder snow-hunters a real work out just beneath La Saulire cable car. All with plunging views over Courchevel and Mont Blanc. From the top of the same cable car, skiers can turn off towards Méribel and plunge into the steeper-sided Tournier couloir. One lift, many different options.
In Méribel, the Olympique Express chair lift that climbs up to Roc de Fer offers magnificent itineraries in a completely natural atmosphere. After making your way along the ridge, the journey down takes in mountain shrubs, pastures and clearings on a beautiful slope with a gradient of more than 30°. It's like an exotic journey through a faraway land, but one you can get back from in a single gondola lift from Brides-les-Bains.
So, on a windy day, skiers setting off from Orelle in search of fresh snow in Val Thorens could very quickly turn off towards Courchevel and Méribel to find mountain pastures and sheltered forests that offer the most suitable conditions for the weather.
Getting started with off-piste in complete safety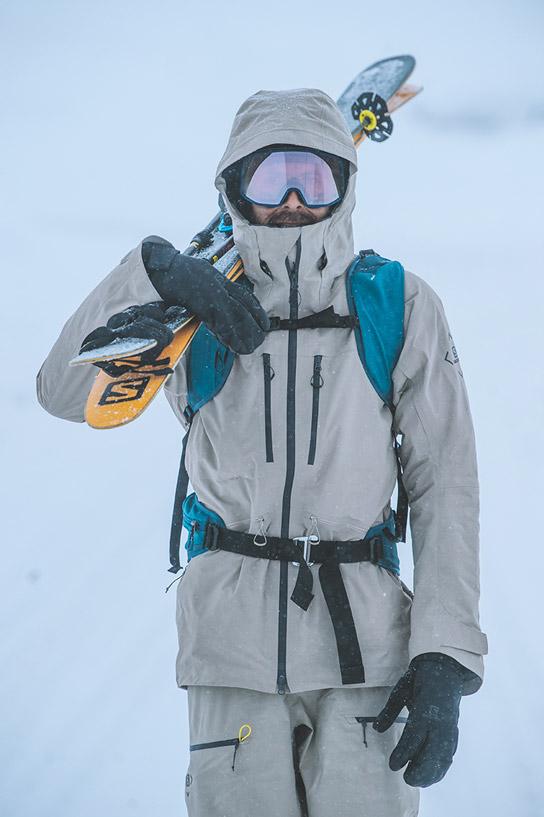 As well as the specific off-piste beginner's lessons provided by Les 3 Vallées esf French Ski School instructors to perfect your powder snow technique and knowledge of the mountain environment, a number of secured but ungroomed spaces can be found across the entire ski area, in addition to DVA (Avalanche Victim Detector) training parks.

For instance, you'll find the Freeride Lab in Courchevel and "Liberty Ride" zones in Les Menuires…
Tutorial: a beginner's guide to ski touring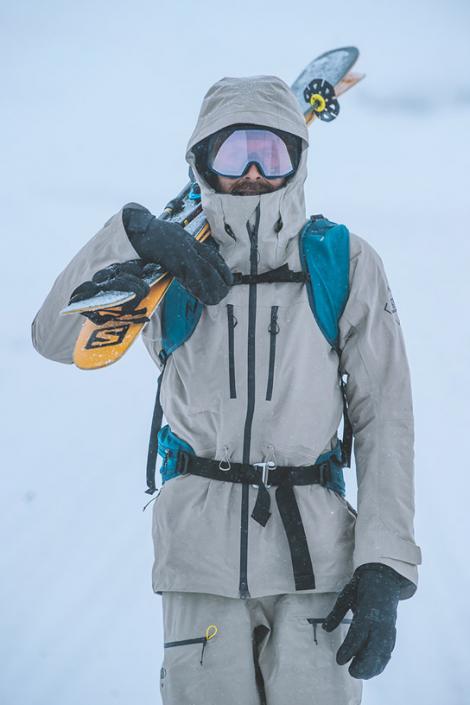 Proper accompaniment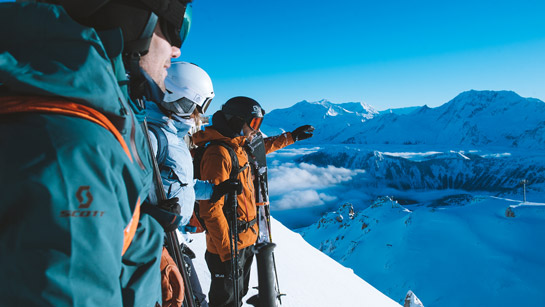 As you'll have gathered, the difficulty doesn't come from getting access to these off-piste areas, but from choosing between such a wide range!
Choices and decisions need to be made, firstly for safety reasons, and then, of course, for your enjoyment. Les 3 Vallées instructors and guides have a comprehensive understanding of the various ski sites and know better than anyone how to choose the perfect spot by taking multiple factors into account: weather, snow conditions, technical ability, fatigue, etc…
Accompaniment is important so that you can get the most out of these sessions which, don't forget, take place on unsecured areas.

Freeriding checklist
Ski instructor and Les 3 Vallées ambassador, Timy Théaux specialises in freeride and freerando. He's giving us his "equipment checklist" for an off-piste session.
EQUIPMENT
Wide skis adapted to powder snow skiing
Poles with wide baskets to help you push properly against deep snow
AVD, Avalanche Victim Detector charged up and with you (must-have items for going off-pistes)
Waterproof, breathable ski clothing
RUCKSACK
Shovel & probe (must-have items for going off-pistes)
Fully charged mobile phone
Water & Snacks (cereal bar, dried fruits...)
Sticky tape, string, Swiss army knife

Connect yourself
An XXL off-piste
ski area
A vast high-altitude expanse combined with a huge network of ski lifts: that's the winning formula that makes Les 3 Vallées an extraordinary playground for off-piste skiing!