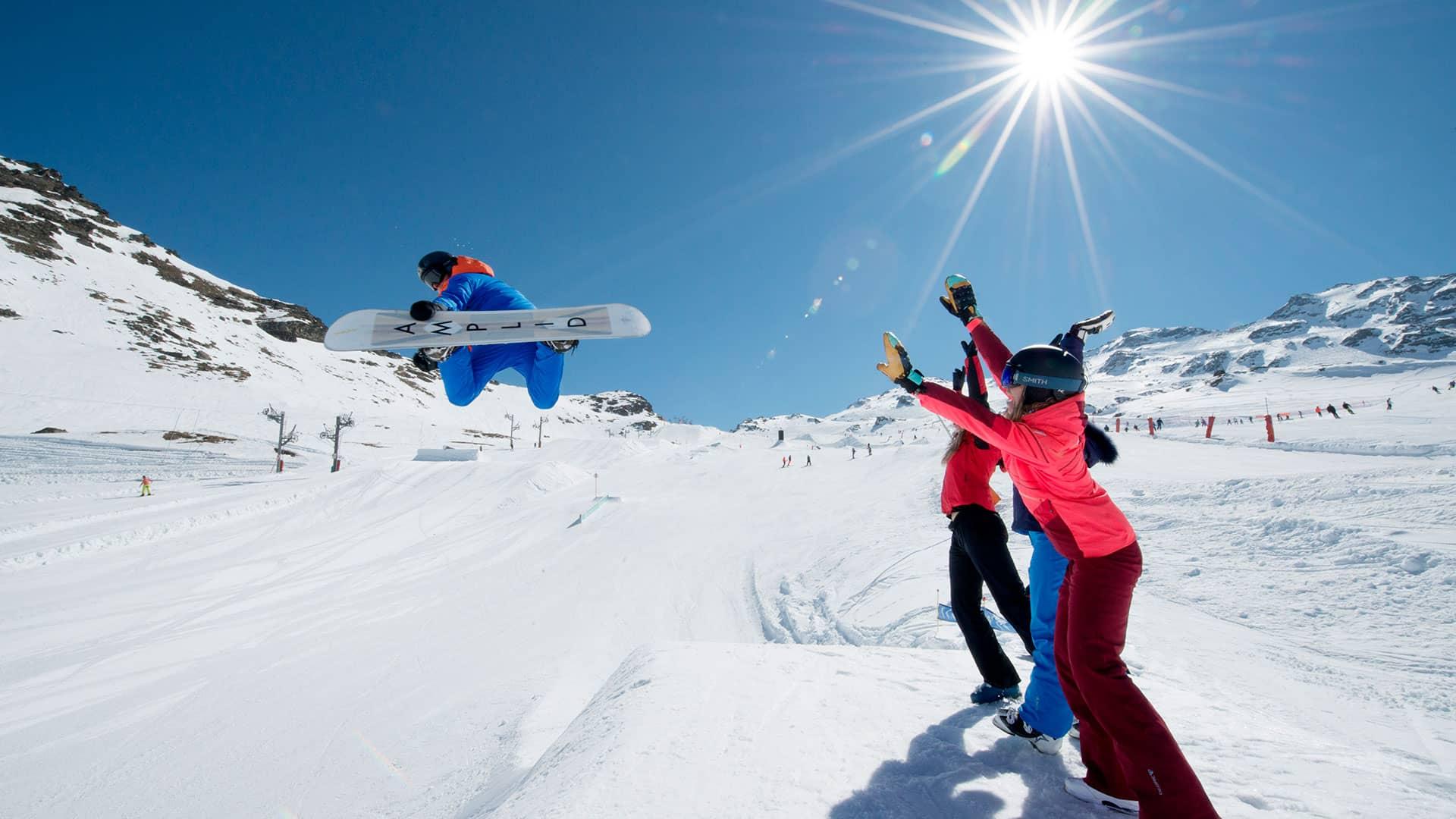 Snowparks and fun zones – nothing but the best!
Les 3 Vallées' specially designed, safe zones are the perfect place to pretend you're a champion without taking yourself too seriously! Make the most of these unique learning areas to improve your skiing or snowboarding skills whilst having fun: have a go, perfect your freestyle technique, or learn more about the mountain environment with your children...
Set across Les 3 Vallées ski area, the seven snowparks and 36 fun zones offer endless snowsports enjoyment for all ages. An unrivalled selection to discover in the world's largest ski area.
Fun first and foremost
From families to experts, there's something for everyone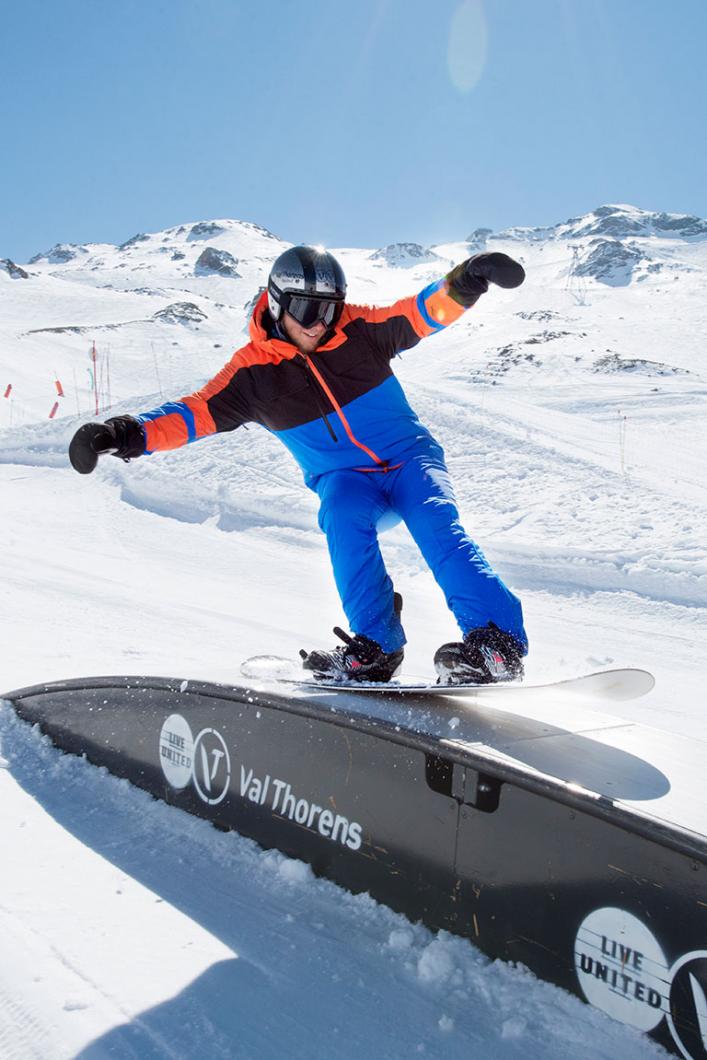 Whether it's a 4-year old enthusiastic beginner, or an experienced skier looking for new thrills, they will both be starry-eyed faced with the slopes ahead of them.

And whilst the words used to describe their expectations might not be the same, they both want exactly the same thing: to enjoy themselves from the moment they step into their skis, feeling the exhilaration that being in these wide-open spaces brings, for each and every skier, regardless of their age, because snowsports is all about having fun first and foremost.
To enjoy fun areas, discover all 3 Vallées' skipasses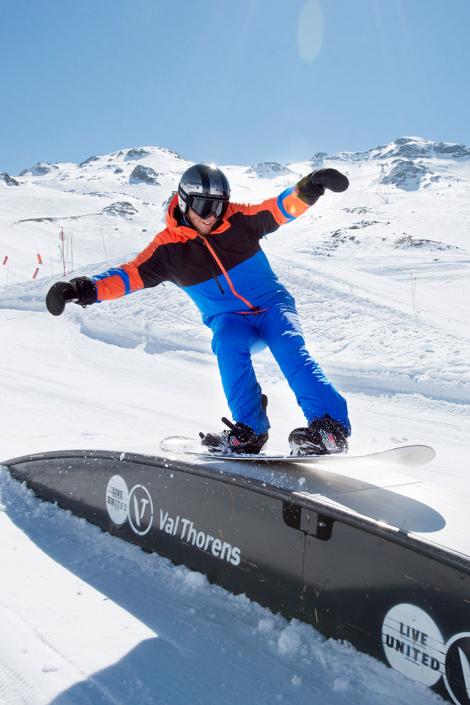 Each to his or her own style
It's not all about age or level. Les 3 Vallées is well aware of that and has worked hard at developing a wide-ranging offer across the seasons and the whole ski area to satisfy the most varied styles and aspirations.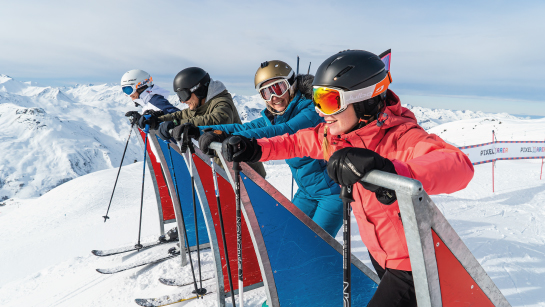 Pipe for fans of aesthetic tricks, skiercross for those who love direct confrontation, snowpark for freestyle devotees, as well as fun zones with whoops, moguls, tunnels and games... In a nutshell, go for the playground that suits you best!
Most of these themed runs feature development areas where you can progress and challenge yourself as you go, like Courchevel's Family Park (beginners to intermediates), Méribel's Elements Park (beginners to experts), the Pixel Area in Les Menuires (intermediates), the Open Park in Méribel Mottaret (intermediates to experts), and the JF Chapuis SkiCross in Val Thorens (intermediates to experts). Some people like to enjoy the quality of the snowparks from a totally different perspective...sitting back and admiring the show before them from the comfort of a deckchair, listening to the beat of the DJ!
Enjoy yourself in total safety
These areas are reserved exclusively for freestyle fun to ensure the safety of skiers. Snowpark-friendly signage that is easy for users to follow means you can stay informed and make the most of the snow at the same time!
Biggest amateur skier gatherings
Le 3 Vallées Enduro, a fun family event!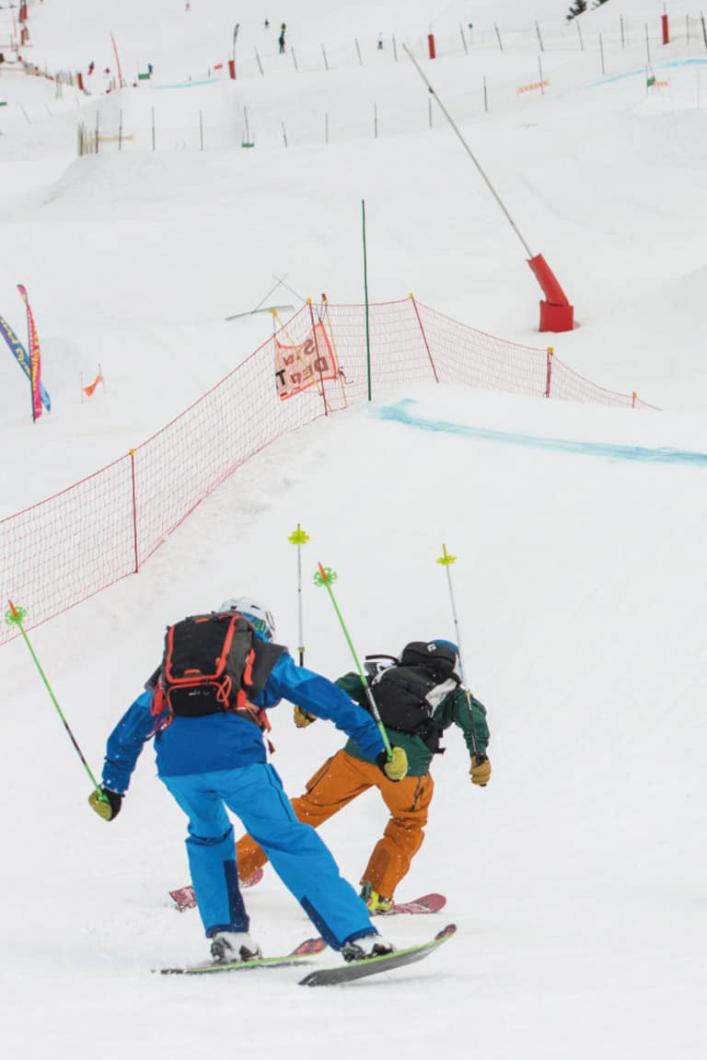 More than just an end of season get-together, the 3 Vallées Enduro has become something of an institution. Launched more than 15 years ago, on the 1st Sunday in April every year, this event welcomes more than 1,000 amateurs of all ages to make their way around Les 3 Vallées ski area.

What is now considered to be one of the biggest amateur skier gatherings in the world invites participants to devour some of Les 3 Vallées 342 runs to get to the various original, fun sporting events that are open to all. It's the kind of adventure that any self-respecting skiers needs to experience at least once in their life!
More information about the 3 Vallées Enduro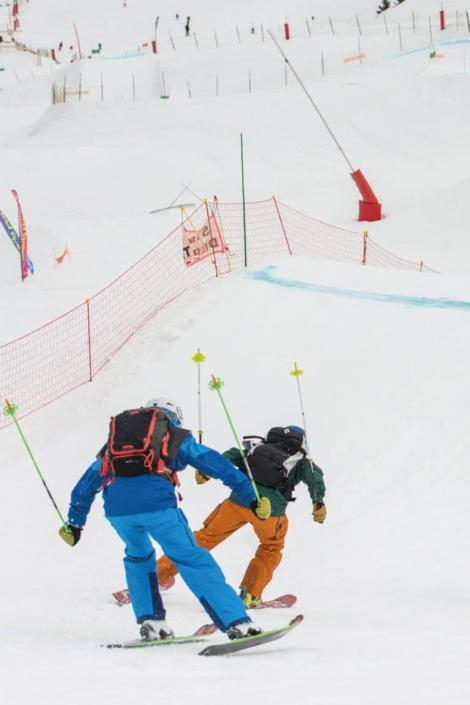 Teams of professionals to ensure these areas run smoothly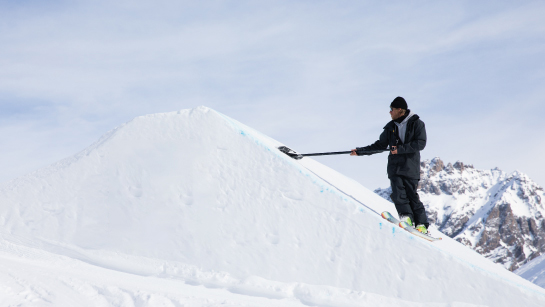 Behind these structures that bring delight and enjoyment to so many skiers and snowboarders throughout the day, you'll find a group of enthusiastic men and women who put their all into designing and creating them. Professional teams comprised of famous shapers who devote all their efforts into building snowparks, who want to make every last detail just perfect to ensure each experience remains etched on their memory forever.
The ESF French Ski School freestyle instructors are just as important in making your dreams a reality, providing you with supervision and top tips so that you can improve whilst enjoying yourself in these fun areas.
Varied & always intense
Infinite Mountain
Experiences
Les 3 Vallées is a limitless playground where anything is possible, where all your dreams can become true. Infinity stretches out before you, and we're here to guide you through it. We wish you a very pleasant journey through Les 3 Vallées.