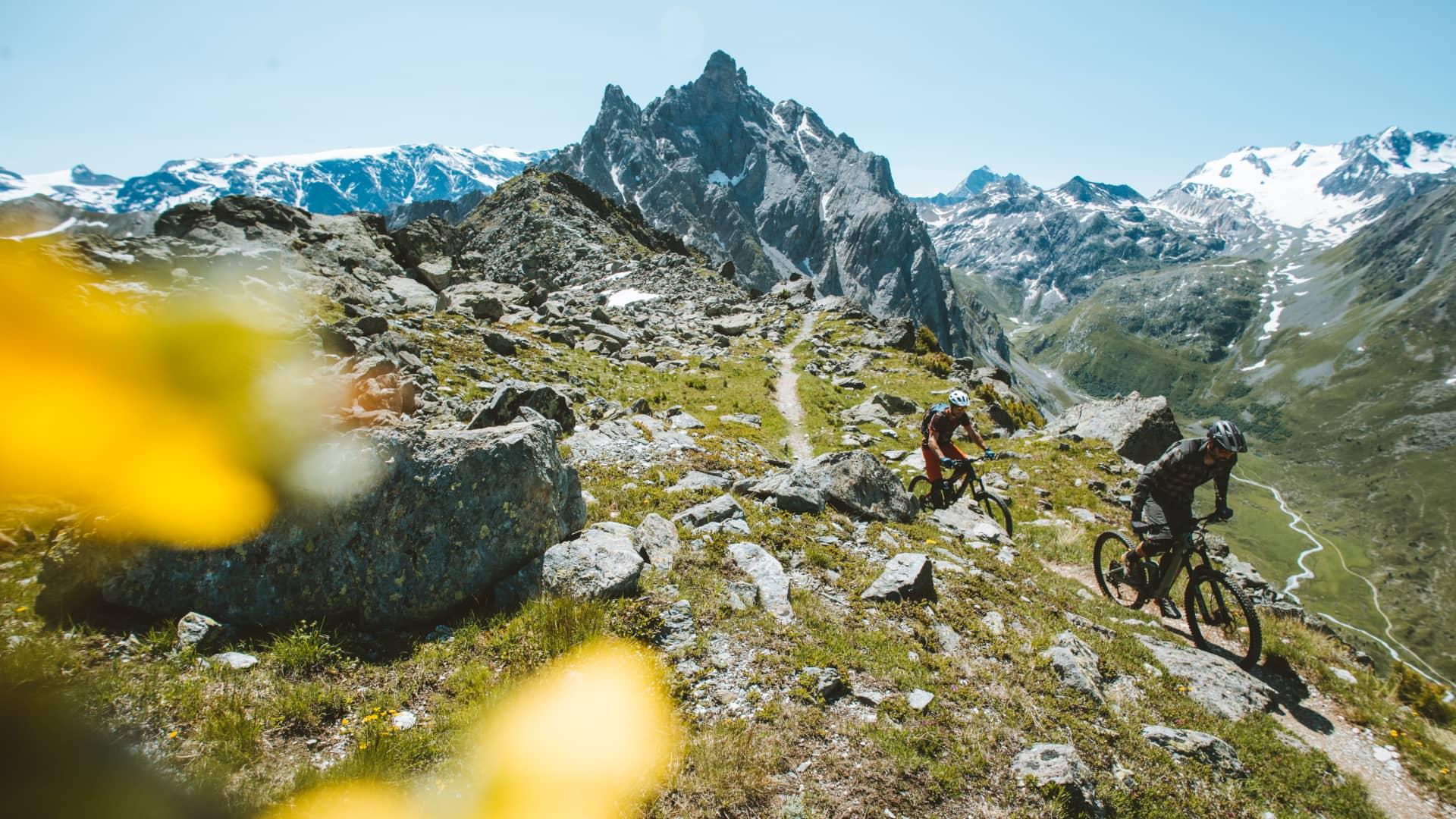 July, 8, 2023
All the latest news for summer 2023
This summer, a breath of fresh air is blowing over Les 3 Vallées!

Whether you're sports fan, or are the more contemplative type, in search of new experiences, or simply a nature lover, Les 3 Vallées is the perfect playground.
Boasting an ever-expanding range of activities, its resorts are continually updating their offering, much to the delight of their visitors.
The summer season is the perfect time to discover a different side to Les 3 Vallées.
Make the most of the ski lifts to reach stunning beauty spots, or devour the trails and routes on two-wheels, a scooter or even a kart!
And you can be sure that Les 3 Vallées will always have something new to make your experience even more incredible, wherever you are in this exceptional destination.
Discover this summer's unmissable new additions and developments: Infinite Mountain Experiences!
DISCOVER NEW GASTRONOMIC EXPERIENCES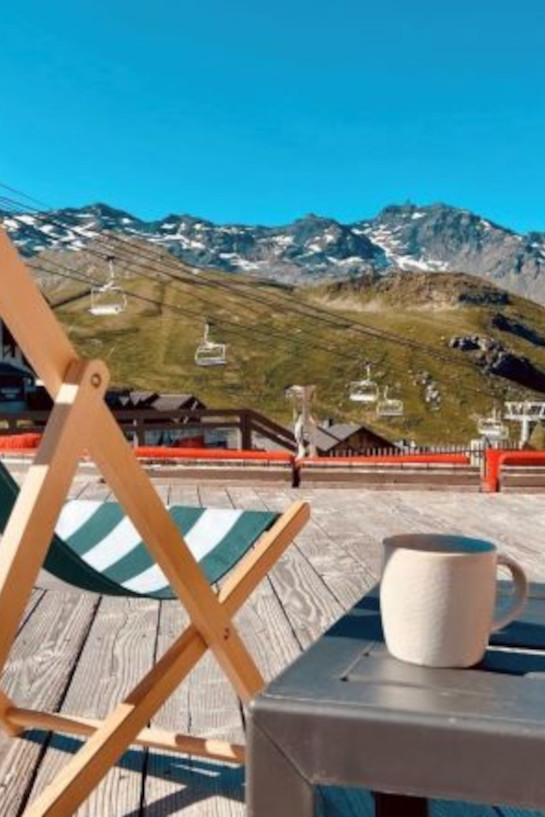 Opening of the Beef & Lobster restaurant - Val Thorens
The concept: homemade bistronomic cuisine using fresh local produce, with a daily special at lunchtime for €15 and an à la carte menu in the evening. You can also enjoy gourmet snacks, aperitifs and festive evenings!
Opening dates: from 8 July to 2 September 2023.
The little extras: relaxing on a sun-drenched terrace at an altitude of 2300m while admiring the majestic peaks of Val Thorens.
Délice Alpin delicatessen - Méribel
Every Thursday afternoon in summer, Délice Alpin delicatessen invites you to the Hévana residence for a tasting of local produce.
Come and discover the local specialities selected directly from the producers!
Le Partajo, the latest restaurant in Méribel
The concept: Immerse yourself in a warm and friendly atmosphere and let yourself be seduced by its delicious wine and food cellars.
The menu: a selection of specialities from Savoie, Burgundy and Corsica to delight even the most demanding palates. Le Partajo also caters for wine lovers, with a wine cellar full of treasures to accompany the dishes on offer.
The little extras: The expert staff are always ready to share their knowledge and advise you on how to match the best wine to your meal.
Whether it's for a romantic dinner, an evening with friends or a family outing, Partajo is the ideal place to spend an unforgettable moment and discover the authentic flavours of the region.
Reopening of the Nant Brun Refuge in Les Menuires
The concept: The refuge offers lunches and dinners, as well as overnight stays. The food is simple and homely, using local, fresh, seasonal produce.
A little extra: The refuge, which has been closed for 4 years, is now run by two passionate friends, Violaine and Amandine.
Opening dates: The refuge reopens on 1 July.
Activities: Enjoy wonderful walks or mountain bike rides in the picturesque surroundings.
---
TWO NEW ADDRESSES TO DISCOVER UNIQUE FLAVOURS

Le 26 - Bistronomic restaurant in Brides-les-Bains
The concept: A warm and friendly atmosphere in the heart of Brides-les-Bains. With family or friends, come and enjoy a moment of relaxation and sharing over bistronomic cuisine. The staff will listen to your needs and advise you to make your experience unforgettable.
The menu: The menu is a culinary voyage for your taste buds.
The little extra: Catering service for all your private and professional events: weddings, christenings, seminars and corporate events, etc. In-home chef service!
Come and discover this not-to-be-missed address for a moment of conviviality and gustatory pleasure.
More info: Open for lunch and dinner Tuesday to Saturday / +33 (0)4 79 41 48 73
Microbrasserie Bellevilloise Brâva Vela - Les Belleville
The concept: Located in the picturesque village of Le Châtelard, the valley's first microbrewery is housed in a former goat farm. Julien and Sophie are the passionate brewers who apply their know-how in line with the values they uphold.
Commitment, authenticity and local know-how are the key words that guide their work to produce quality craft beers.
The products: You'll find Belleville craft beers: "La Masse", a dark beer with character, "La Belleville", a light, golden blonde, and "La Thorens", a white beer with citrus notes.
A little plus: Almost all the products used to make our beers come from local sources, up to 97%. From malt to hops and water drawn from nearby streams, everything is carefully selected to offer an authentic, local taste experience.

WHAT'S NEW ON THE LIFT SIDE
In Les Menuires
Take a behind-the-scenes look at the Pointe de la Masse gondola lift. This latest-generation technological gem covers 3318 m and 1050 m of vertical droṕ at a speed of 25km/h.
On the programme: A guided tour to discover the different stages in the construction of the gondola lift, and the jobs involved in its operation. Enthusiastic guides will take you behind the scenes of this impressive machine, where you can even admire a Lego® model to understand all its secrets.
Practical info: Free admission at the top of the ski lift, accessible to all including PRMs.
A unique experience for the whole family or a group of friends to understand how this iconic mountain resort facility works.
In Val Thorens
A guide will be on hand this summer at the summit of Cime Caron, the highest point in the 3 Vallées.
On the programme:
Discover the fascinating history of the Vallée des Belleville, an area rich in heritage and traditions.
Fascinating explanations of the surrounding peaks (names and altitudes of the various peaks, geological and historical features...).
Discover the flora and fauna of the 3 Valleys, a preserved ecosystem rich in biodiversity.
Every Wednesday from 13 July to 24 August (depending on operating and weather conditions).
Opening of the Cime Caron cable car:
Open from 10 July to 1 September, Monday to Friday, 10.15 a.m. to 3.30 p.m.
In Orelle
Opening of the Orelle and Orelle-Caron cable cars:
From 11 July to 29 August inclusive, every Tuesday from 10am to 4pm.
Discoveries & Events:
The Chalet Chinal Donat in Plan Bouchet opens its doors every Tuesday.
Activities at Plan Bouchet: Take advantage of discovery hikes accompanied by a mountain leader, admire the horn players and many other surprises.
New hiking trail: A signposted trail linking Cime Caron to Plan Bouchet via the magnificent Grand Combet awaits you.
Fishing in the Bonrieu river: Fishing enthusiasts will be delighted to be able to indulge their passion in the splendid Bonrieu river, located on the Plan Bouchet plateau.
Local curiosity: Don't miss the fascinating "foot stone", a unique curiosity at Plan Bouchet.
The unmissable challenge, 19 July
Tour de France - Le Col de la Loze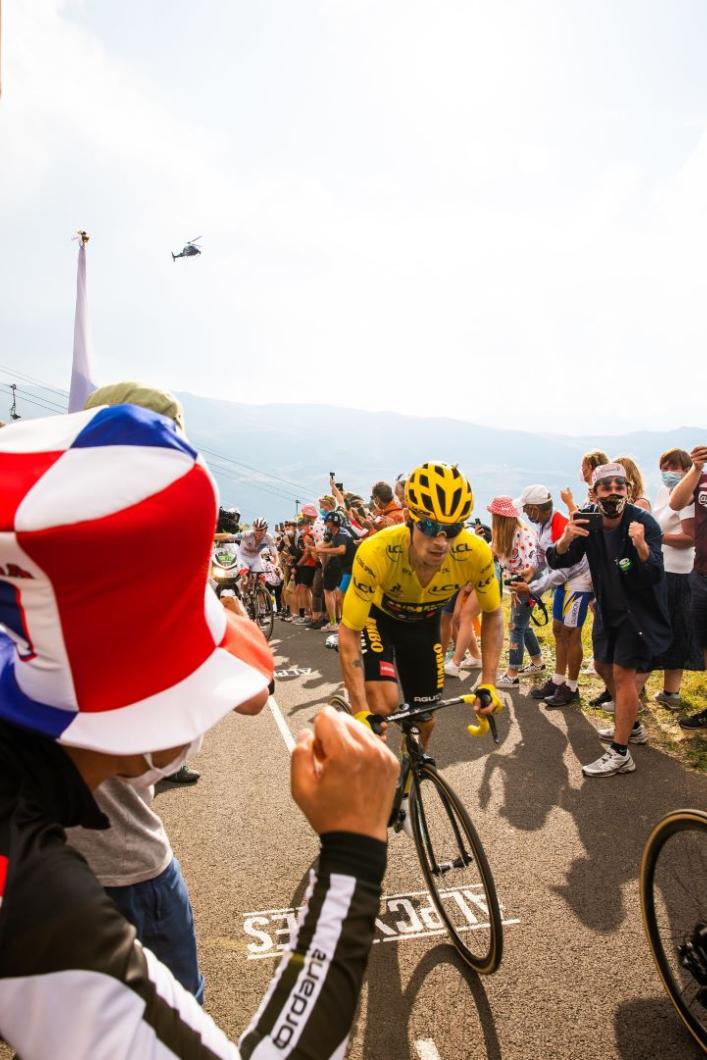 The 17th stage of the 2023 Tour de France promises to be one of the most spectacular of the edition. The riders will start from Saint-Gervais Mont-Blanc and ride 166 km to the finish in the ski resort of Courchevel.

During this stage, the cyclists will have to face steep climbs, notably the Col de la Loze, located in the heart of the 3 Vallées, between Méribel and Courchevel.
More info here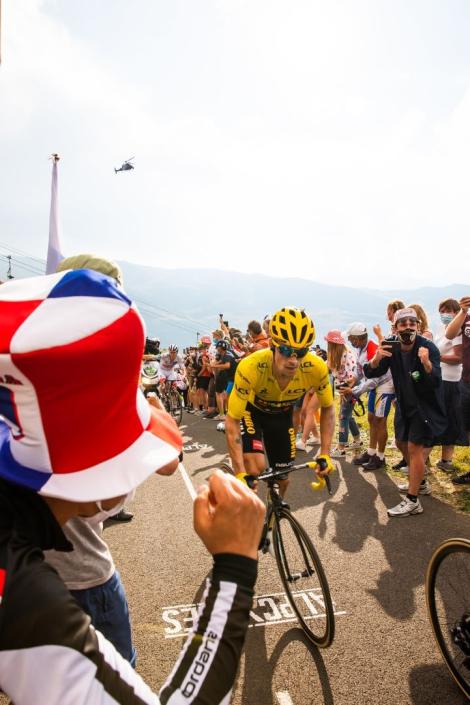 DISCOVER NEW THRILLS!
B'hell'ville Line: The red run that promises thrills in Les Menuires
The Bike Park has a new red trail to delight mountain bikers.
This track offers a fun and technical layout, dotted with natural obstacles and modules for guaranteed thrills.
Access: From the top of the Saint-Martin Express lift.
On the programme: 1km of bumps, jumps, banked bends and wooden modules.
Riders of all levels can indulge their passion in an exceptional setting in the heart of the mountains.
An unforgettable experience for mountain bike enthusiasts.
Hydrogen-powered bikes in Brides-les-Bains
Mountain biking is now more accessible than ever thanks to the use of electrically-assisted bikes, enabling everyone to discover the pleasures of this all-round sport while respecting the environment.
The spa town of Brides-les-Bains is at the forefront of this trend, thanks to the installation of 10 electrically-assisted bicycles powered by hydrogen fuel cells, funded by the Auvergne Rhône Alpes Region.
On the programme: a heritage walk through the streets and historic monuments of the village, while learning about the history of the town and its surroundings.
Practical info: Every Saturday from 9.30am to 11am and from 3pm to 4.30pm, €15 for a 1.5 hour outing, booking essential at the Tourist Office.
This eco-responsible initiative not only makes the activity more accessible, it is also a commitment to sustainable development.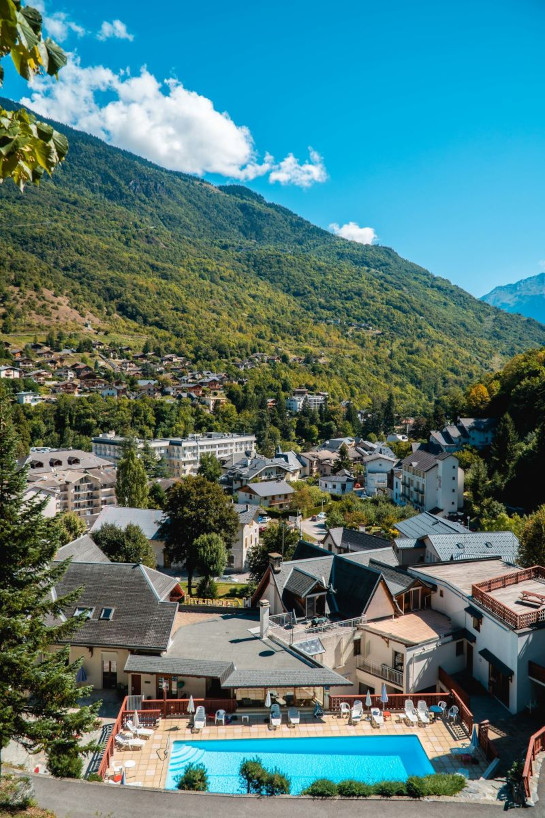 ---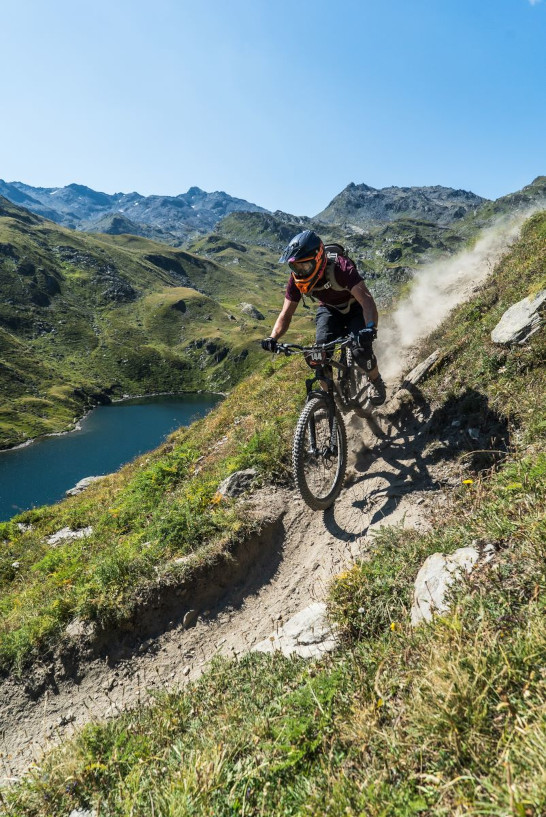 The Orelle Challenge, a new and unique sporting event!
This new sporting event, organised by the Orelle Tourist Office and the Union Cycliste Vanoise on 9 July, combines a Kilomètre Vertical and a cycle climb.
4 possibilities:
Orelle Challenge Rando: discovery cycling
Orelle Challenge Grimpée: cycling
Orelle Challenge KV: run/trail
DUO Challenge: 1 cyclist + 1 runner
Practical info:
Start: Place de la télécabine, Francoz
Finish: Chapelle Notre Dame des Anges
KV: 5km - 1133D+ (5miles)
Cycling climb: 14.5km - 1202D+ climb
After a great physical effort, don't forget to enjoy the view of all the peaks in the 3 Vallées!
Enduro des Belleville in Les Menuires - 4th stage
The emblematic Trophée Enduro des Alpes will be stopping at Les Menuires for the 4th stage on 22 and 23 July.
On the programme:
Several mountain bike races between Saint-Martin and Les Menuires.
Entertainment along the way.
Come and test your fitness with friends or family and enjoy the magnificent panorama of the Vallée des Belleville!
Practical info:
Saturday 22/07: Free reconnaissance of the "special" routes
Sunday 23/07: Enduro (timed) and Endurando (untimed)
4 long "special" stages, around 40km, 600m of D+ and around 4000m of D-
AFTER THE EFFORT, THE COMFORT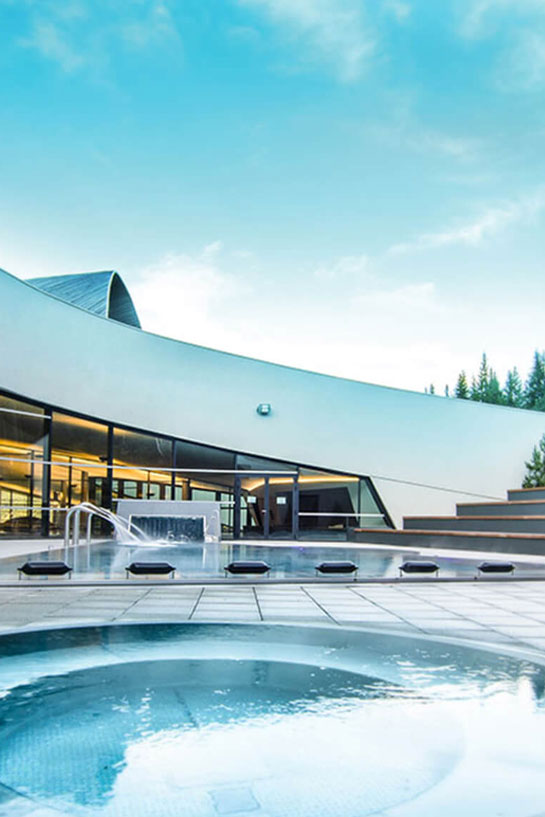 NEW - Le Board Sport Centre - Val Thorens
The Val Thorens sports centre is a meeting place for sports and leisure enthusiasts. Located in the heart of the resort, the centre is equipped with modern facilities and offers a wide range of activities all year round.
Come and relax in a spa and leisure area of over 13,000 m², with a programme including :
Indoor heated fun pool with waterfalls, underwater benches, massage jets, etc...
Aqua-Sport: aquagym, aquabike and aqua-training circuit
2 balneotherapy pools, 3 saunas, 1 steam room, cold water well, 1 relaxation room...
Fun Park for children: Splashpad, fun aquatic area with water games
Sports area: basketball court, badminton court, squash court
Well-being area: treatments, massages...
A little extra: Sunbathe on a sunny south-facing terrace to top up your vitamin D levels.
The ideal place to relax, have fun or do some sport after a great day's hiking or in bad weather!
The benefits of aromatherapy in Courchevel
The concept: Enjoy a moment of relaxation and well-being using the relaxing and purifying properties of essential oils in our sauna.
How does it work? Private one-hour sessions with a sauna master can be booked for €17 per person. These sessions are designed to give you a personalised, immersive experience in an atmosphere of total relaxation.
The venue: the Aquamotion in Courchevel.
---
Contemplation trails in Courchevel
The concept: Discover an original 2km trail, specially designed for well-being and relaxation. Pass through a soothing forest and end up in a peaceful clearing. The trail is organised around 5 inspiring themes, inviting you to reflect on body and mind, the natural elements and their interconnection. Let yourself be guided by moments of pause conducive to meditation and harmony with nature. A moment of rejuvenation and self-connection not to be missed.
How does it work? You can walk this trail, designed to promote well-being and relaxation, on your own or in the company of a meditation professional. Explanatory signs have been installed along the way, and a QR code gives you access to an audio guide. The trail is divided into different stages, with several levels of difficulty suitable for beginners and meditation experts alike.
Bonus: the facilities have been designed by an architect specialising in yoga practices, offering modules such as a meditation platform, an earthen hut, a platform overlooking the water for yoga and contemplation, and much more.
The venue: in Courchevel-Le Praz on the banks of Lac du Praz with free access.

FAMILY ACTIVITIES
Orienteering course in Les Menuires
In the midst of nature, you can discover 3 orienteering courses with themes linked to natural, cultural or historical heritage. The 4th route is much sportier.
It's a fun and educational activity for the whole family!
Leaflet available from the tourist office.
Markers to find with questions about the history of the resort, life on the water and the heritage of the valley's villages.
New skate park in Les Menuires
The new Les Menuires skate park is located in the heart of the resort.
The facilities are suitable for beginners and professional skateboarders and BMX riders alike.
Red bowls, rough landscaping, steps, trails, pallets and pyramids...
It's a whole new playground for families and friends!
Kart Xperience at Val Thorens
Come and discover Val Thorens' brand new karting activity!
The course offers a thrilling descent with banked corners, small bridges and woops to give you a real thrill.
Practical info:
Meet at the top of the Castor & Pollux carpets
Minors accompanied by a parent
Prices and opening times:
Single ticket price: €15 for 30 minutes (-10% with the Ascension Pass)
Monday to Friday from 10.00 to 15.45 - From 08/07 to 02/09
---
Draisiennes Kids Tour: the challenge for 2-5 year-olds in Les Menuires
The aim of the event is to promote children's sport in a warm and friendly atmosphere. The qualifiers are simply a way of making the events more exciting.
The most important thing is that the children have a good time and discover a sporting activity that could spark their interest in mountain biking in the future.
On the programme:
A snack will be served on arrival!
Practical info:
Places limited to 100 children
Some draisiennes available free of charge
Medals and/or gifts for everyone at the finish!
Come and try this family-friendly activity and leave with some great memories!
---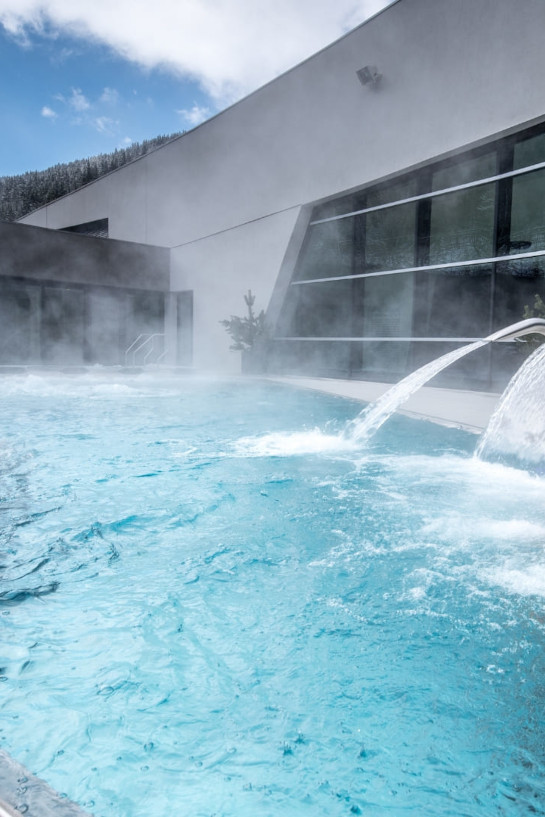 Méribel Olympic Park Pass Discovery Offer
Concept: Take advantage of the Olympic Park Pass Discovery Offer to discover the swimming pool and ice rink with your family.
The little extra: With the 3-day Discovery Pass, you get up to 40% off the individual rate multiplied by 3 for entry to the swimming pool and ice rink areas.
Prices and validity: This offer is valid from 1 July to 1 September 2023 and includes 3 swimming pool tickets and 3 ice rink tickets. You can use these tickets individually or as a family, consecutively or not.
Soapbox races in the Belleville Valley
Concept: Don't miss the exciting soapbox race organised by the Val Thorens and Les Menuires Sports Clubs. It's a championship with three races, three venues and a classification for each race as well as an overall classification.
The lowdown: Experience the adrenalin and competitive spirit while having fun at these thrilling soapbox races.
Dates and venues: The races will take place on 2 July in Saint-Martin-de-Belleville, on 14 July in Les Menuires and on 9 August in Val Thorens.
Prices: Enjoy this unique experience for just €20 per race, or take advantage of a special offer of €50 to take part in all three races.
ACTIVITIES TO DISCOVER OUR CULTURAL HERITAGE
Courchevel Symphony of Lights
The concept: Immerse yourself in an enchanting universe: a magical show where music and light merge to create an unforgettable visual and aural experience!
The programme includes: an orchestral Part 1, followed by Part 2 with lighting by CarpeDiem.
The venue: at the foot of the Olympic ski jumps in Courchevel-Le Praz.

The date: 9 August 2023 from 9.30pm to 10.30pm (booking essential).
Come and enjoy an unforgettable sensory experience that will transport you to the heart of a fantastic world.
French river trout fishing championships in Les Menuires
The concept: A unique fishing challenge: 40 participants in pairs, adapting to new spots every 20 minutes. The winners are determined by the number of fish caught.
Location: Les Bruyères lake, on the No-Kill section of the Doron river.
The date: 9 and 10 September 2023.
An environmentally-friendly competition where all fish are released and barbless hooks are used.
Museography - House of the Tueda reserve in Méribel
Discover the Maison de la Réserve Naturelle du Plan de Tueda this summer, and immerse yourself in a captivating museography dedicated to the Parc de la Vanoise.
The whole family will be amazed by the activities on offer (book in advance with Méribel Tourisme) in the company of an activity leader and guides from the reserve.
An immersive experience that will reveal the treasures of this exceptional reserve.

NEW ON THE OPENING SIDE ACCOMMODATION
Discover Higalik in Les Menuires : The Refuge d'Elegance in Les 3 Vallées
Concept: Immerse yourself in the unrivalled experience of the Higalik (4 stars), a brand new top-of-the-range hotel complex, Pure Valley.
With an impressive 6,783 m² of space spread over 10 levels, the Higalik offers you a spacious and luxurious setting for an unforgettable getaway.
A little extra: Admire breathtaking views of the majestic surrounding peaks, offering a grandiose natural spectacle from every corner of the hotel.
Atmosphere: Let yourself be seduced by the enchanting atmosphere of the Higalik, which takes its name from the Greenlandic word for "ice house".
Discover elegance at its best with 103 stylish rooms, including 7 spacious family suites for 6 or 7 people, offering up to 70 m² of pure comfort.
A blend of modernity and tradition: immerse yourself in a harmonious setting where modernity and Alpine traditions meet.
Appreciate the uncluttered decor, featuring woodwork in all its forms, creating a warm, authentic atmosphere.
Le Hameau du Kashmir : A Luxury Oasis in Val Thorens
Concept: The prestigious Hameau du Kashmir opens its doors in Val Thorens this summer. Immerse yourself in a world of elegance and refinement in this exceptional residence.
The little extras: Take advantage of the spacious, top-of-the-range flats, which can accommodate 4 to 6 people, offering absolute comfort for your stay.
A myriad of activities awaits you: relax in the swimming pool, treat yourself to a moment of pure relaxation in the relaxation area, indulge in soothing massages, unwind in the lounge and bar, savour culinary delights in the restaurant, and discover the benefits of yoga with specially adapted classes.
Atmosphere: Let yourself be seduced by spacious, modern accommodation that harmoniously combines comfort and aesthetics.
Ideally located at the foot of the footpaths, the residence offers direct access to the surrounding countryside, so you can relax in the great outdoors.
Opening dates: Don't miss this unique experience, Le Hameau du Kashmir opens its doors to you from 8 July to 2 September.
All summer passes
Why not make the most of our ski lifts to discover Les 3 Vallées in summer, whether on foot or on mountain bike?
A whole host of different pedestrian and MTB passes are available to fulfil your need to get away from it all!
OPENING OF LES 3 VALLÉES SKI LIFTS FOR THE SUMMER 2023 SEASON
The ski lifts are open from Saturday 8 July to Friday 1 September
COURCHEVEL VALLEY
Ski lifts open 7 days a week from 01/07 to 27/08
Vizelle gondola lift: 9.30am – 4.30pm
Verdons gondola lift: 9.30am – 4.40pm
Praz gondola lift: 9.30am – 4.45pm
Tania gondola lift (free): 9.30am – 12.30pm and 1.30pm – 4.45pm
MÉRIBEL VALLEY
Ski lifts open 7 days a week from 01/07 to 01/09, except Pas du Lac 1 and 2 which are closed on Saturdays
Tougnète 1 gondola lift: 9.30am – 4.30pm
Tougnète 2 chairlift: 9.40am – 4.30pm (open from 08/07)
Pas du Lac 1 gondola lift: 9.30am – 4.30pm
Pas du Lac 2 gondola lift: 9.30am – 4.30pm
BRIDES-LES-BAINS
Open from 09/07 to 27/08 only on Sundays
Olympe 1 & 2 gondolas: 9.30am - 4.30pm
LES MENUIRES and SAINT-MARTIN-DE-BELLEVILLE
The lifts are open 7 days a week from 08/07 to 01/09, except the Pointe de la Masse gondola which is closed from Thursday to Saturday inclusive
Saint Martin 1 gondola lift: 9.30am – 12.45pm / 1.30pm - 4.30pm
Saint Martin Express chairlift: 9.30am – 12.45pm / 1.30pm - 4.30pm
Roc 1 gondola lift: 9.30am – 12.45pm / 1.30pm - 4.30pm
Pointe de la Masse gondola lift: 9.30am – 12.45pm / 1.30pm - 4.30pm
The Speed Mountain toboggan run on rails is open 7 days a week, from 10am to 12.45pm and from 1.30pm to 7pm
VAL THORENS
Open from 10/07 to 01/09, Monday to Friday, closed at weekends
Cairn gondola lift: 10am – 3.10pm
Caron gondola lift: 10am – 3.20pm
Cime Caron cable car: 10.15am – 3.30pm (open only on Fridays)
Castor and Pollux carpet: 10am - 4.30pm
La Bee zip line is open from Monday to Friday, from 10am to 3.45pm
ORELLE
Every Tuesday from 11/07 to 29/08
Orelle gondola: 10am - 3.10pm (last run 4pm)
Orelle-Caron gondola: 10.15am - 3.30pm (last run 3.45pm)
Les 3 Vallées
Discover our other news
Events, highlights, new developments - what's going on in Les 3 Vallées? Keep your finger on the pulse of all that's going on in this lively area at the heart of pastures, forests and peaks. On this page, find all the news from the 3 Valleys, this lively territory and its passionate players.