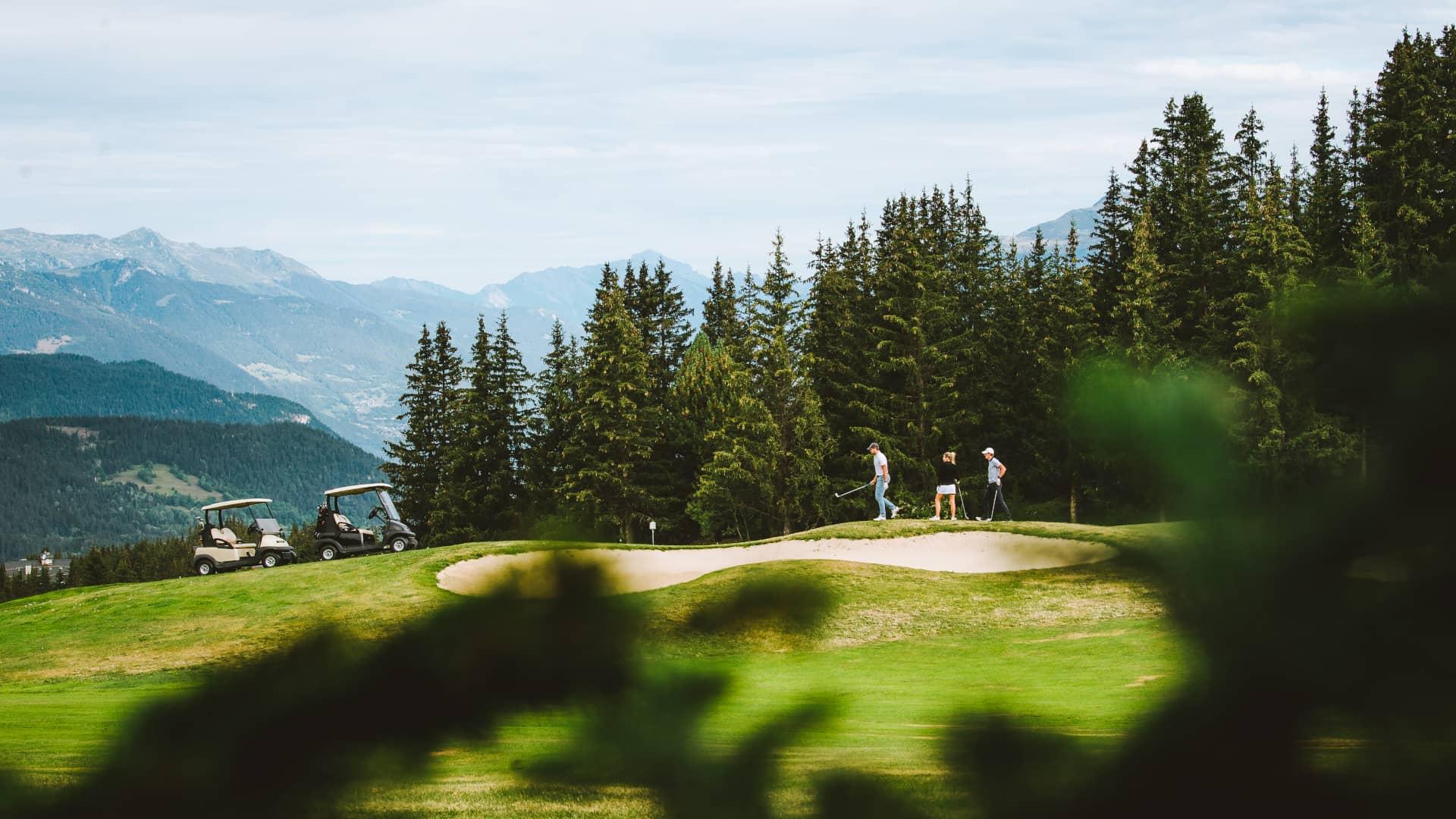 Méribel and Courchevel golf courses: a whole new golfing experience
It's so much more than just a simple round of golf that's played here. So much more than just a simple practice session to improve your handicap. It's about taking up new challenges, or getting together with friends.
The greens of Courchevel and Méribel's golf courses have more in common than just being neighbours.
They've made it into the close-knit group of most spectacular golf courses in France. Each with its own identity and uniqueness.
But both sharing the ability to fill beginners with wonder, and to challenge experienced golfers to adapt their game when playing at altitude.
Unique experience
An exceptional setting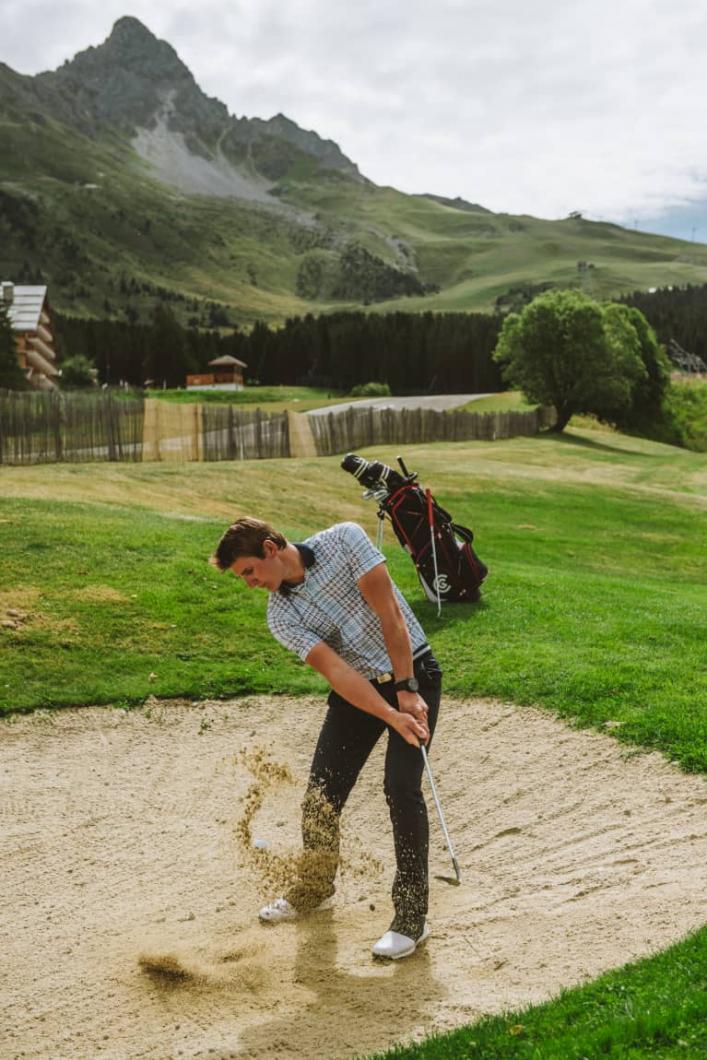 They're both the kind of place where not only do you get immense enjoyment from playing your favourite sport, but you're also left with the most wonderful memories, thanks to their exceptional setting, and the underlying emotions that they evoke. Experience a total change of scenery, a sense of wonder, and a chance to recharge your batteries.

And it's that feeling of being in the right place at the right time. When you pause mid-swing to take in the breathtaking beauty of a doe and her fawn crossing the green. And when the show put on by the flame-coloured sky as it wraps around the mountains thrills us even more than the possibility of finally managing an albatross...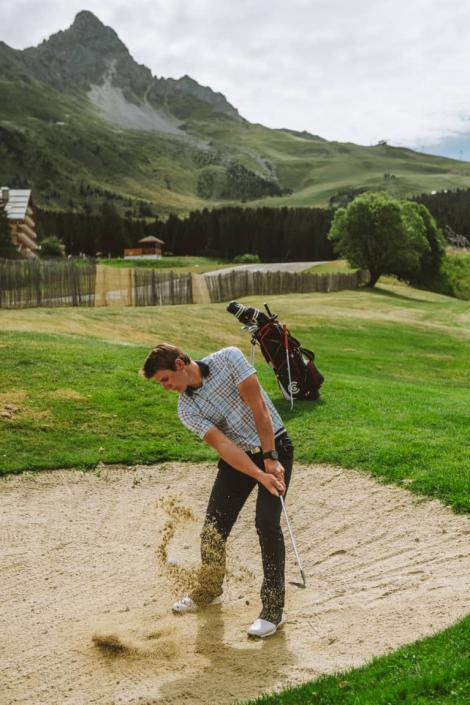 MÉRIBEL GOLF COURSE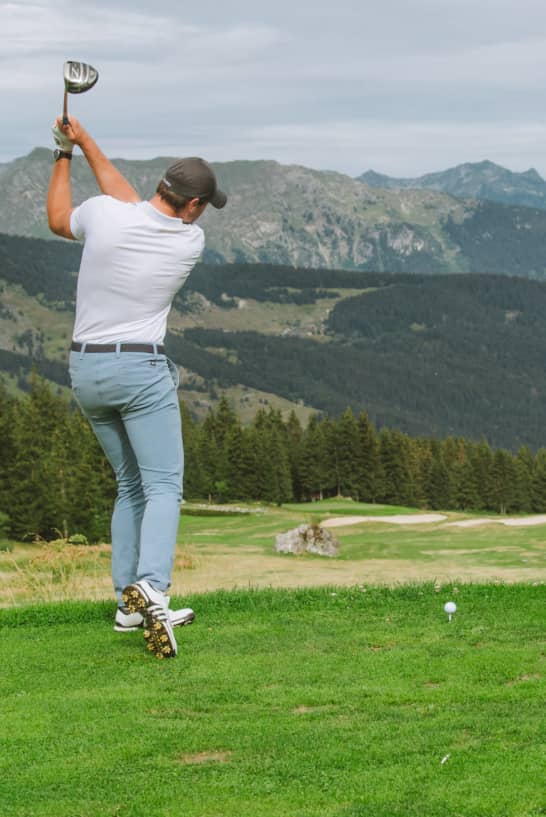 The gem of the Alps
It is rightly known as one of the most beautiful golf courses in the Alps, and also one of the most admirable mountain courses in Europe.
It has to be said that at an altitude of 1,700 metres, its beautiful setting has left many a player speechless... Winding its way through the tree-lined slopes, overlooked by the valley's iconic mountain, la Dent de Burgin, and its neighbouring summits – le Roc de Tougne and la Saulire, this incredible 18-hole course, designed, built and and updated by the greatest names in golfing architecture over the past 40 years, is like no other. It is spectacularly unique.
Both for its 18-holes (par 71), that stretch harmoniously over some 35 hectares at the heart of the Vanoise National Park, in a protected and unspoilt environment, as for its majestic views that resemble a veritable tableau vivant, bedecked with new colours and hues depending on the season or the time of day.
Open :
Mid-June to end of October (weather permitting)
George-Henry Mauduit

, Owner of Georges Mauduit Sport shop in Méribel and a keen golfer

The course is set on hilly terrain, and the wooded area is narrow, not leaving much room for error. Players need to be precise and have good technique. That is not to say that it isn't suitable for beginners, just that it would be easier for them to start off from a fairway for example.
COURCHEVEL GOLF COURSE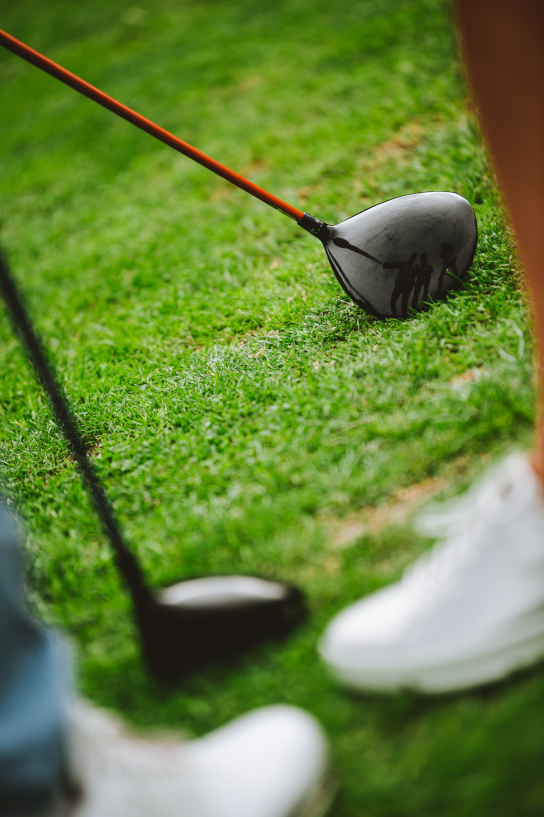 Reach for the stars...
Get up close to the summits. In this exceptional resort, where the stars shine brightly on the doors of the gastronomic restaurants, Courchevel has carved out a golf course that's in line with its image...High level, top quality, very distinctive, and in total harmony with its surroundings.
Set at the foot of the Saulire massif, at a breathtaking altitude of 2,000 metres on the Verdons plateau, the 9-hole golf course was designed more than 35 years ago by Robert Berthet, to blend perfectly into this high-mountain landscape. Players can play up to a handicap of 26.5, over a slope of 113.
With its rich Alpine fauna and flora, this unique course extends over 1,140 metres (par 27), welcoming beginners and experienced golfers every day from June to October for an invigorating golfing experience.
Open :
Mid-June to 10 October (weather permitting)
George-Henry Mauduit

, Owner of Georges Mauduit Sport shop in Méribel and a keen golfer

You can get your shorter golf clubs out on Courchevel's course, perfecting your short game. It's also a great course for beginners, complementing Méribel's course perfectly.
On the greens with George-Henry Mauduit

Some have turned to yoga or meditation to help them catch their breath and find a balance in their hectic lives. Others have turned to golf. Manager of Georges Mauduit Sports since 2007, George-Henry Mauduit tells you about his experience of golf in Les 3 Vallées...

Discover
MAGICAL FORMULAS
To make the most of both courses, a host of possibilities awaits you...
Many competitions are organised over the weekends from June to October, as well as private lessons, group classes, and beginner and improvers courses for children and adults, held over several days and run by qualified professionals.
An exceptionnal territory
An infinity of
possibilities
Whether you are a golfer, hiker, climber or even a fan of short family outings... You will find what you are looking for in Les 3 Vallées! Take advantage of an infinity of activities to discover, throughout the year.