Thanks to our famous webcams, you can gather lots of useful information from your basecamp in Brides-les-Bains!
Cleverly positioned at the foot of the gondola lift and on Méribel's ski area, these cameras bring you all the live, practical information you need.
See the webcams of Brides-les-Bains, Méribel and the whole 3 Valleys in live
For example, in a few clicks, you can compare the weather conditions in the centre of the village with those at the foot of the runs in Méribel Centre. Grey sky at Brides-les-Bains doesn't mean the sun isn't shining higher up! This weather phenomenon is often found in the mountains in winter and our cameras ensure skiers don't miss out on a superb day's skiing with a view of the sea… of cloud!
In the same way, when the weather is poor, these cameras allow you to see at what altitude the rain becomes snow, what the temperatures are, and what the wind and visibility are like, both at the foot of the runs and on the summits. These are excellent tools to help you prepare for the conditions you will encounter (goggles or sunglasses? Padded overcoat or lightweight jacket?)

You'll be delighted to discover that the sun is shining on the slopes - this may prevent you missing out on a fantastic ski day, and also help you choose the ideal skipass for the current conditions!
While snow is falling, you may prefer only to ski for a few hours in the morning before coming back down to enjoy the hot waters in the largest SPA in the Alps… Conversely, if there's powder and bright sunshine, this is the day to discover the whole of Les 3 Vallées ski area!
Don't forget to check the opening of the ski lifts and slopes in real time. This will also allow you to prepare your day of skiing or to adapt it during the day.
In addition to all this real-time information, these cameras also offer you beautiful, panoramic views – ideal for getting you in the mood for your holiday in Les 3 Vallées ski area!
Download the official App
Weather, webcams, links, trail openings and more…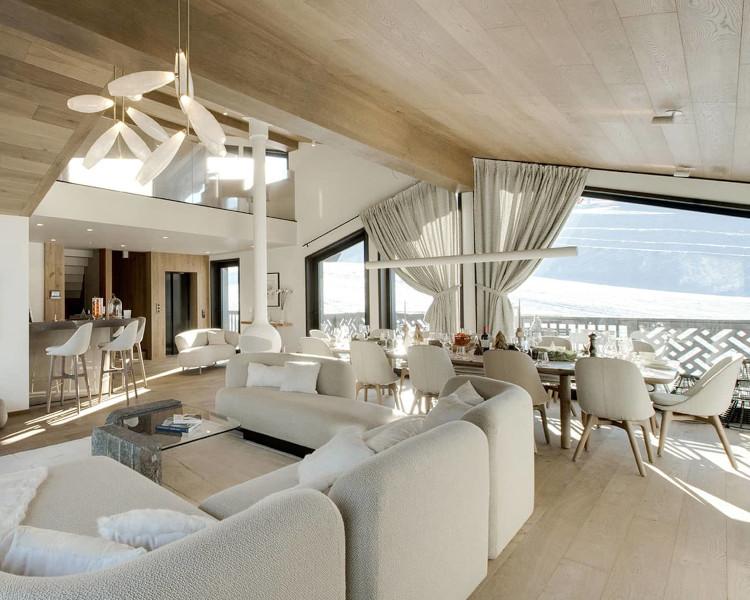 Book your stay
Les 3 Vallées Travel is: a team 100% at your service, a perfect knowledge of Les 3 Vallées area, personalized advice, a selection of the best accommodation in each resort of Les 3 Vallées, an infinite number of possibilities...
Skiers of all abilities intending to come for between 6 and 21 days can choose a custom-made skipass to create the perfect holiday.