All the information you need to make the most of your days' skiing - weather, snow cover, state of the runs - is provided live by Courchevel's webcams, located in strategic places in the ski area! Webcams are windows onto the ski area, provided for your comfort.
See all the webcams of Courchevel and the 3 Valleys
Are you wondering whether Courchevel La Tania is in the sun in the middle of the day? Or if the runs at the top of Signal chairlift are above the cloud layer today? Or if the lower part of the ski area still has plenty of snow? With just a few clicks, you can find answers to all these questions, and make informed decisions on which skipass to choose, how many layers of clothing you and your children need, and which runs to take today!
From your home, office, breakfast table or even a cable car, immerse yourself in the lively atmosphere that reigns on the famous Croisette at the foot of the slopes; or admire the exceptional panorama of the summits from La Saulire, at 2,740m, one of the highest points in the ski area. You can also check the live weather conditions at the top of the Signal chairlift, or the condition of the runs around the Altiport!
As well as being informative and enjoyable to watch before your holiday, these useful tools transmit live information to provide extra options on the day itself. So, for example, if today the sun is only shining in the higher areas, perhaps this is the day to opt for a 3 Vallées skipass? Or, on the other hand, if today it is foggy in the higher areas, you may decide to stay and ski in the magnificent Courchevel La Tania forest! Use them as often as possible!
Download the official App
Weather, webcams, links, trail openings and more…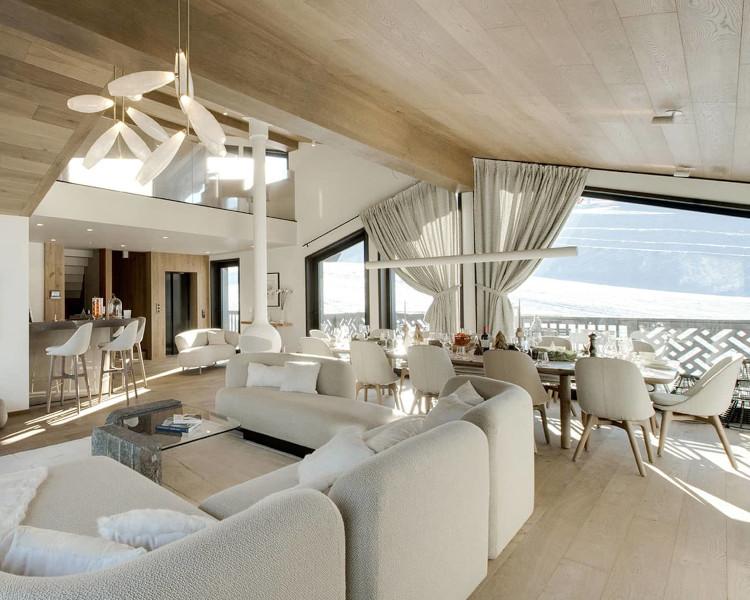 Book your stay
Les 3 Vallées Travel is: a team 100% at your service, a perfect knowledge of Les 3 Vallées area, personalized advice, a selection of the best accommodation in each resort of Les 3 Vallées, an infinite number of possibilities...
Skiers of all abilities intending to come for between 6 and 21 days can choose a custom-made skipass to create the perfect holiday.