Brides-les-Bains ski run and lift openings: map and real time information. Prepare your day on the slopes starting from Brides-les-Bains by checking the status and opening times of the Olympe gondola lift, the ski lifts in the nearby resort of Méribel and the 3 Vallées links.
Online, you'll find useful, live information about the lifts you will be taking around the 3 Vallées slopes. With our interactive 2D map of the ski area (runs and lifts), you have everything you need to organise your ski holiday in Les 3 Vallées, all in real time!
Skiers who don't want to lose a minute can see at a glance the opening status of the entire 3 Vallées ski area before they leave home. Once in the resort, you can plan your days according to the times of the ski lifts, the weather conditions or when your favourite runs have been groomed. Having put the finishing touches to your ski plan, you can make the most of the 3 Vallées ski slopes the moment you exit the Olympe gondola in Méribel. Great skiing and thrills are here for the taking, whether you choose the distinctive Mauduit red run, the exceptional panorama from the Combe du Vallon, or La Face Olympic Downhill run!
As the end of the day approaches, a last check of the Olympe gondola timetable will allow you to plan your return to the spa village of Brides-les-Bains with peace of mind. Once down at a lower altitude, you can prolong the pleasure of a memorable day by soaking in the thermal water of the Grand Spa. It's ideal way to soothe your muscles, readying them for the next day!
And because Les 3 Vallées can be enjoyed in all seasons, all the practical, real-time information on the lifts and 3 Vallées links is available during the summer. Hiking and mountain biking are just two of the wonderful ways of getting to the summits and enjoying the exceptional panoramas!
Brides-les-Bains skilifts opening
Winter: 10th December 2022 - 21st April 2023
Summer: exceptional and free opening on Saturday 2nd July & Sunday 7th August 2022 to access to Méribel
3 Vallées ski area opening
Winter: 10th December 2022 - 28th April 2023
Summer: 2nd July - 26th August 2022
Download the official App
Weather, webcams, links, trail openings and more…
Check details
by resort

Each day, you can check what Les 3 Vallées has to offer you by viewing live information on the opening conditions and the times and state of the lifts, ski runs and links.
3 Vallées
Skipasses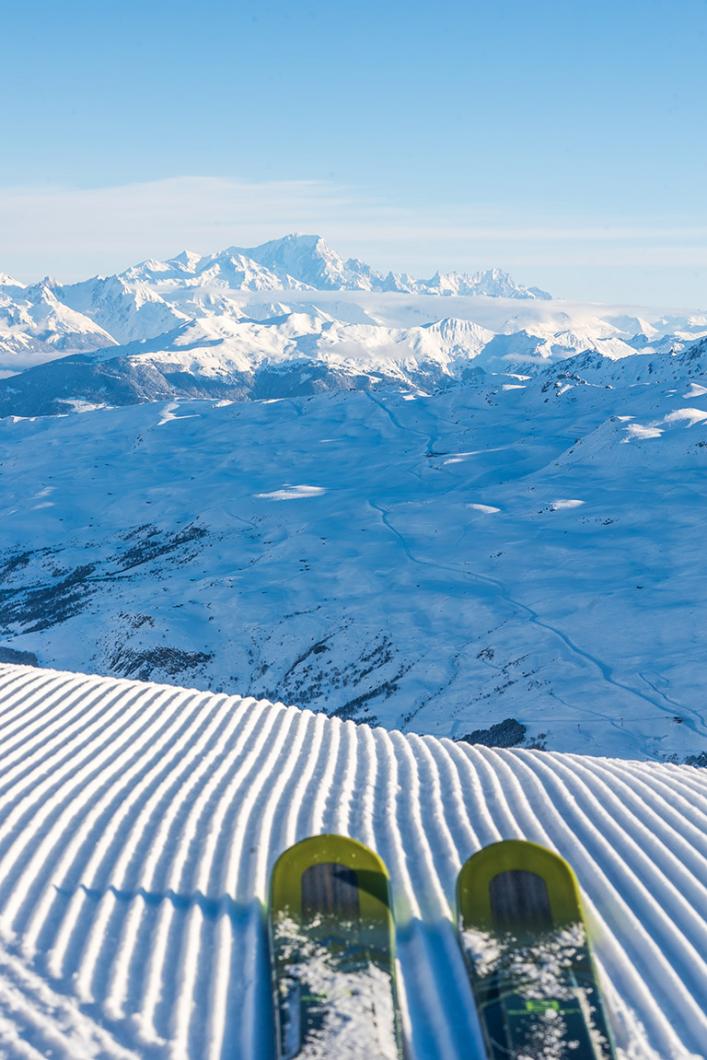 Twice as much time on the pistes ! Three valleys, seven ski resorts… make sure you don't waste a minute of your precious holiday time!

Before you set out on your unforgettable ski holiday, why not do the necessary admin online? Buy or reload your skipasses on the internet!
Buy your skipasses