In both summer and winter, the webcams deployed in Les Menuires, the Belleville valley and Les 3 Vallées show you the real-time conditions on the ground. In just a few seconds, these 'special envoys' inform you what is happening high up in the mountains.
Consult the webcams of Les Menuires and all the webcams of the 3 Vallées ski area
This is a perfect chance to admire, even from far away, the magnificent panoramas the resort offers from its highest peaks, either the 2,850m-high Mont de la Chambre or the legendary 2,804m-high Pointe de la Masse.
In more practical terms, these cameras, positioned in key parts of the ski area, are extremely useful in preparing and organising your outings.
In this way, in winter, you can know at what altitude the snow is turning to rain, you can check the state of the runs after a big snowfall, or if the fog currently lying at La Croisette has dissipated in La Masse area! It's also perfect for finding out what time in the morning the sun reaches your favourite run, or if the runs in the Roc des 3 Marches area are sheltered from the wind!
This information allows you to equip yourself properly, to pack that extra layer which will make all the difference when you are on the mountain, or slather more sun cream onto your youngest before his afternoon at ski kindergarten. It's also the perfect way to choose the spot where you will meet up for a panoramic picnic!
And lastly, these cameras will also help you choose the best skipass option: just a few hours when snowflakes are falling, a powder session on La Masse or a big tour of whole Les 3 Vallées ski area…you have all the facts to make the most of your day's skiing.
Don't forget to check the opening hours of the ski area and the weather forecast in Les Menuires to organise your day's skiing.
In summer, whether you are walking, on a MTB or a paraglider, you can also rely on the information broadcast on this page. These cameras will be your allies when you want to choose your route, check the peaks are no longer snow-covered or that your panoramic view isn't hidden in cloud!
In short, you'll know everything there is to know!
Download the official App
Weather, webcams, links, trail openings and more…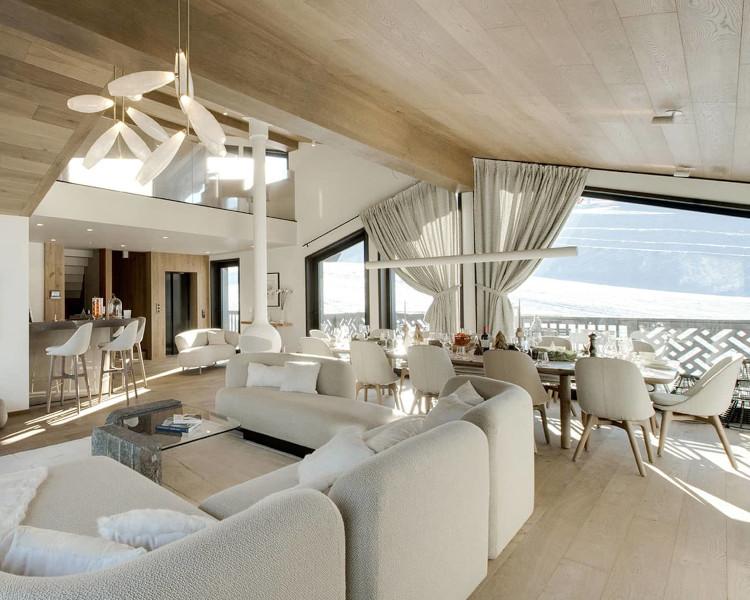 Book your stay
Les 3 Vallées Travel is: a team 100% at your service, a perfect knowledge of Les 3 Vallées area, personalized advice, a selection of the best accommodation in each resort of Les 3 Vallées, an infinite number of possibilities...
Skiers of all abilities intending to come for between 6 and 21 days can choose a custom-made skipass to create the perfect holiday.