You can keep an eye on the entire ski area thanks to our webcams!
These cameras, installed at strategic points in Saint-Martin-De-Belleville, Les Menuires and across the entire Les 3 Vallées ski area, are precious tools that allow you to make the most of your holiday.
All the webcams of Saint-Martin-de-Belleville in Les 3 Vallées
In this way, you can enjoy the panoramic camera at the foot of Saint-Martin-De-Belleville, either to admire the view when you are not in the resort, or to make use of real time data on the weather conditions in Les 3 Vallées!
As always in the mountains, conditions vary with altitude, so it is important to do some research before you put your skis on. The state of the runs, snow cover, rain limit, fog at the top or bottom of the runs, wind, visibility, sunshine – with just a quick look, you can gather all this live information. Information that will help you choose the right 3 Vallées skipass and dress all your family appropriately!
La Croisette, Le Clocher, Les Bruyères, La Masse, Les Enverses, Le Mont de la Chambre, Reberty, Le Roc des 3 Marches – all the key areas of Saint-Martin-de-Belleville and Les Menuires can be seen from your breakfast table. This is a great help in drawing up your plan of attack for the day: once you arrive at the summit of Tougnète, should you remain in this area or hunt for powder around la Pointe de la Masse? What is it like at la Croisette? Is the sun shining on all the slopes? Have the upper runs already been groomed? Thanks to our live webcams, you'll know the answers straight away!
In addition, some of our visitors say that once their holidays are over, viewing these 3 Vallées webcams make returning home a little less difficult…
Download the official App
Weather, webcams, links, trail openings and more…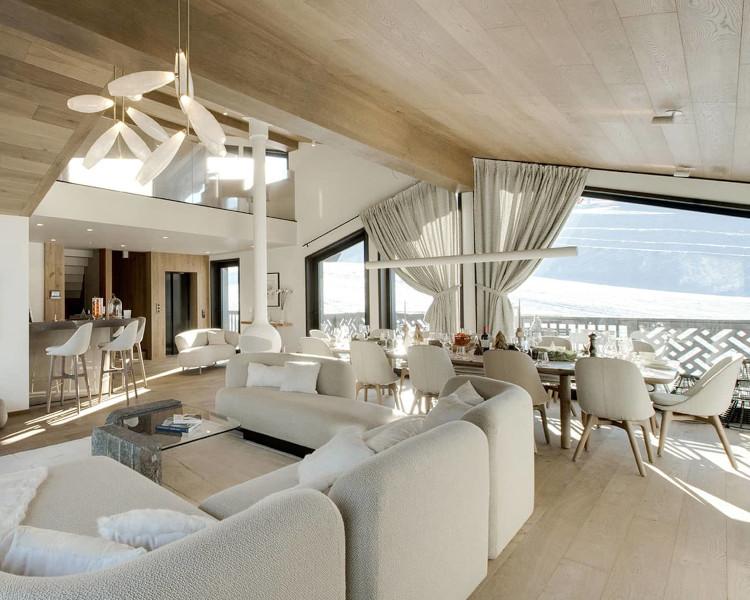 Book your stay
Les 3 Vallées Travel is: a team 100% at your service, a perfect knowledge of Les 3 Vallées area, personalized advice, a selection of the best accommodation in each resort of Les 3 Vallées, an infinite number of possibilities...
Skiers of all abilities intending to come for between 6 and 21 days can choose a custom-made skipass to create the perfect holiday.