Visit the summits from the comfort of your own home! Thanks to the webcams situated on the Orelle and Val Thorens ski areas, you can know all about the conditions, live! It's just what you need to prepare your day out of doors.
Check the webcams of Orelle in Les 3 Vallées
Comfortably sipping your morning coffee, you have at your fingertips all the real-time information from the foot of the ski runs and the summits.
The weather conditions change very quickly in the mountains of Les 3 Vallées and vary widely according to altitude and choice of slope. In this way, while still in your basecamp in Orelle, you have all the facts before you set out and can prepare yourself appropriately.
Is the sun shining at Plan Bouchet at the top of the Orelle-Caron gondola? Is it windy in the higher areas of Val Thorens? What is the weather like on the other side of Cime Caron? What is the visibility like at the summit of Les 3 Vallées?
This useful information allows you to dress and equip yourself appropriately before you set out – for example, should you opt for sunglasses or a powder mask? This information will also help you choose the right 3 Vallées skipass for the conditions: when it's sunny, opt for a light day of practising in Orelle; when snow is falling, ski for a few hours only; or when conditions are perfect, venture into Les 3 Vallées!
As well as the gorgeous views they offer to anybody interested (even those who are far from Les 3 Vallées, who view its peaks with nostalgic longing), these webcams prove equally useful in summer. Use them to check the views on your walk aren't obscured by cloud, or that the snow has melted from your chosen mountain bike trails!
Download the official App
Weather, webcams, links, trail openings and more…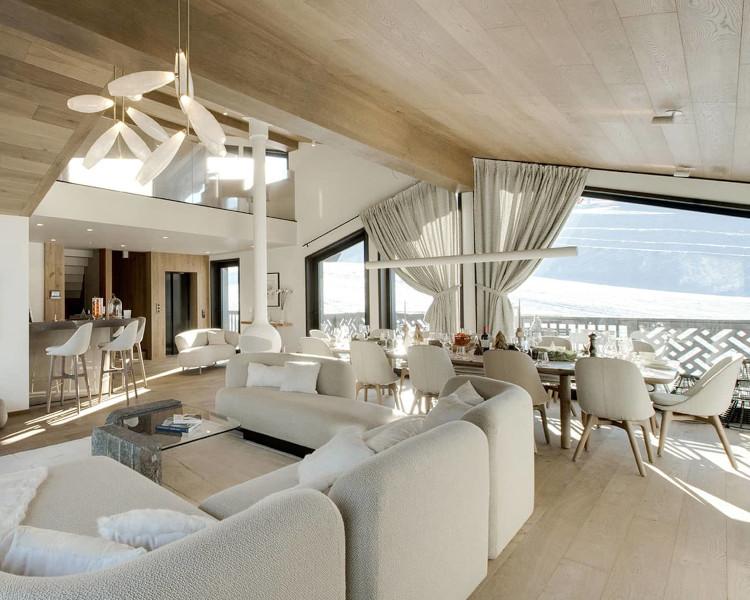 Book your stay
Les 3 Vallées Travel is: a team 100% at your service, a perfect knowledge of Les 3 Vallées area, personalized advice, a selection of the best accommodation in each resort of Les 3 Vallées, an infinite number of possibilities...
Skiers of all abilities intending to come for between 6 and 21 days can choose a custom-made skipass to create the perfect holiday.