LIFT AND SKI RUN OPENINGS / 3 VALLÉES SKI MAP: REAL TIME INFORMATION Consult all Couchevel's openings in real time: discover the state and timings of all the resort's lifts and ski runs plus the 3 Vallées links!
This goldmine of live information is available online as soon as the Courchevel and 3 Vallées ski areas open, allowing you to plan an exceptional ski day in the world's largest ski area.
Just before you put on your skis and rush headlong onto the vast snowy expanses, use the 3 Vallées interactive map, a precious resource to help you choose the best ski routes depending on which ski runs are open. In this way, for example, families can plan a perfect, relaxed day with small children, perhaps finishing up on the pretty green Plan Fontaine ski run through the pine forests. And when snow is falling, keen off-piste skiers will be delighted to know the date and depth of the most recent falls: the perfect opportunity to ski untracked powder.
Lastly, after a long day skimming over the black and red runs, expert skiers will want to consult the online 3 Vallées lift and trail map and lift closing times to ensure a relaxed return to their base in one of the resort's villages (Courchevel (1850m), Courchevel-Moriond (1650m), Courchevel-Village (1550m), Courchevel-Le Praz (1300m) or Courchevel-La Tania (1400m).
Summer in the mountains
In summer, walkers and mountain bikers can consult the opening of the lifts and 3 Vallées links, allowing them to enjoy exploring beyond Courchevel and experience the fabulous views from the legendary peaks of Les 3 Vallées.
Courchevel skilifts opening
Winter: 3rd December 2022 - 23rd April 2023 (Moriond and La Tania opening on 10/12)
Summer: 1st July - 26th August 2022
3 Vallées ski area opening
Winter: 10th December 2022 - 28th April 2023
Summer: 2nd July - 26th August 2022
Download the official App
Weather, webcams, links, trail openings and more…
Check details
by resort

Each day, you can check what Les 3 Vallées has to offer you by viewing live information on the opening conditions and the times and state of the lifts, ski runs and links.
3 Vallées
Skipasses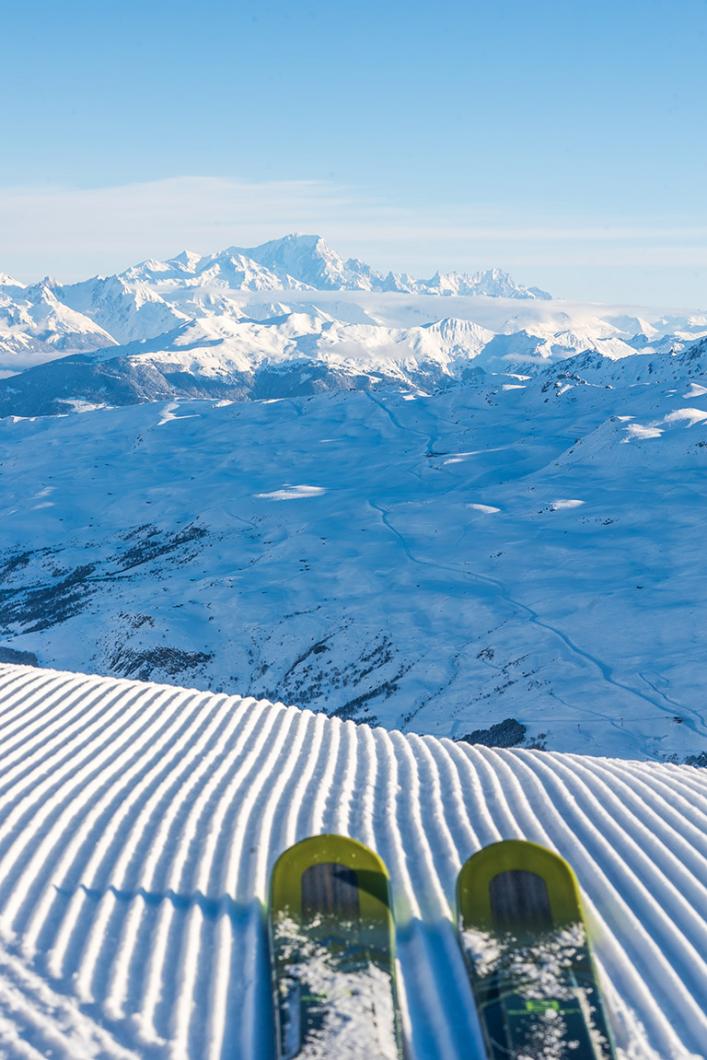 Twice as much time on the pistes ! Three valleys, seven ski resorts… make sure you don't waste a minute of your precious holiday time!

Before you set out on your unforgettable ski holiday, why not do the necessary admin online? Buy or reload your skipasses on the internet!
Buy your skipasses