Les Menuires ski run and lift openings: interactive map and real-time information. Find all the details you need about ski conditions in the Belleville Valley online: you can check the status and opening times of the ski lifts, slopes and 3 Vallées links.
Take the time to (re)discover your favourite slopes; rekindle your enthusiasm for skiing; OR plan a route with views over the Mont de la Chambre or the Pointe de la Masse... To make the most of your time in Les Menuires and the 3 Vallées, it's a great idea to consult the overall opening situation of the ski area in advance. The day before you leave (or on the morning itself, around the breakfast table), you can plan your day with the help of real-time information on the status and opening times of the slopes and ski lifts. You can check whether a specific lift is running, see which slopes have been groomed, and view the weather conditions... All this useful information rounds off the work of the staff who work in Les 3 Vallées.
And why not make the most of your holiday in Les Menuires to explore other resorts in the world's largest ski area? Thanks to our interactive 2D map, you can see which 3 Vallées links are open and enjoy this endless playground without ever taking off your skis! Don't forget to check the times of the last lifts back to Les Menuires so you can enjoy a carefree end to your day.
This real-time information on Les Menuires ski lifts and the 3 Vallées links is available throughout the summer season to help you organise a hike or mountain bike ride in the great outdoors.
Les Menuires skilifts opening
Winter 2021-2022: 4th December - 22nd April
3 Vallées ski area opening
Winter 2021-2022: 4th December - 22nd April
Summer 2022: 2nd July - 27th August
Download the official App
Weather, webcams, links, piste openings and more…
Opening status
Les Menuires
Opened
Closed
Forecast
Closed (off season)
Groomed trail
Check details
by resort

Each day, you can check what Les 3 Vallées has to offer you by viewing live information on the opening conditions and the times and state of the lifts, ski runs and links.
3 Vallées
Skipasses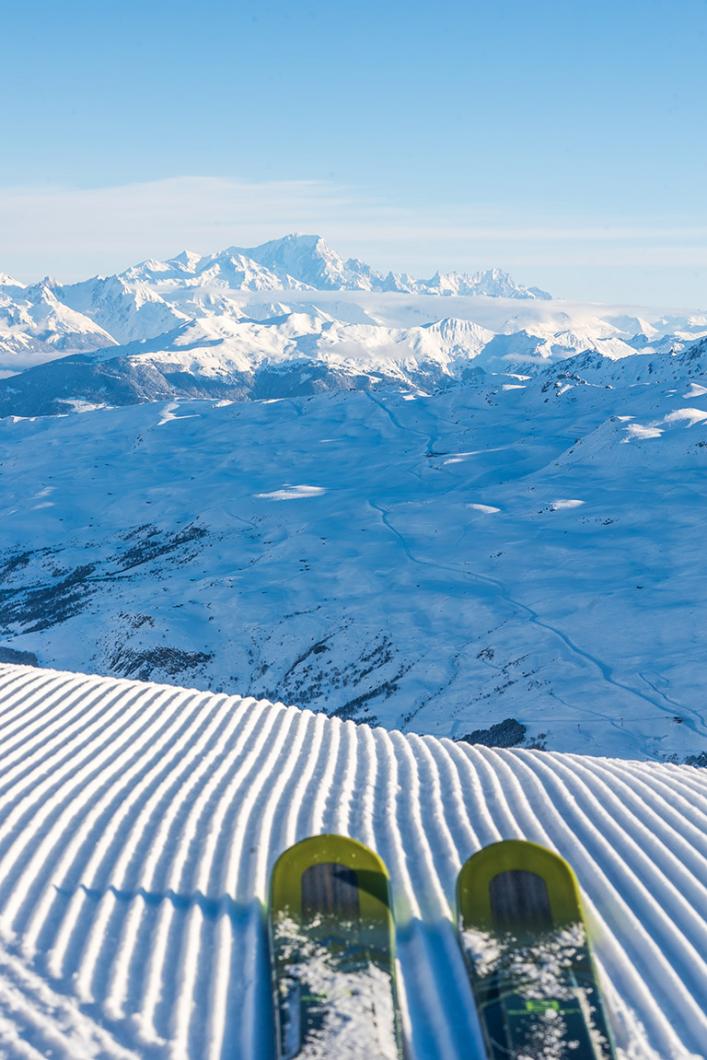 Twice as much time on the pistes ! Three valleys, seven ski resorts… make sure you don't waste a minute of your precious holiday time!

Before you set out on your unforgettable ski holiday, why not do the necessary admin online? Buy or reload your skipasses on the internet
Buy your skipasses