Ski run and lift openings in Méribel, heart of les 3 Vallées: interactive map and real-time information. Find all the real-time information you need to organise your stay in Méribel in just a few clicks: opening conditions, status and times of the lifts, ski runs and 3 Valleys links.
Real time opening of the slopes and lifts of Méribel in the heart of the 3 Vallées ski area
This handy tool helps you plan the best routes around the 3 Valleys ski area starting from Méribel!
A holiday in the largest ski area in the world opens up an infinite range of possibilities! With 600km of ski runs available, each day offers new discoveries and surprises. Every day throughout the winter season, you can make up different routes to suit the current conditions and the wishes and abilities of each skier. When the weather is changeable, or when you want to go off-piste, or extend your horizons beyond Méribel using the 3 Vallées links, look to our webcams and 3 Vallées interactive map! By keeping an eye on the live openings and status of the slopes and lifts in the 3 Vallées, you are free to change your ski plans at any time. That way you can make the most of Méribel's succession of breath-taking landscapes, from the Tuéda Nature Reserve to the Gébroulaz glacier.
These tools offer you peace of mind: you can plan your last runs of the day to avoid any rush, giving you time to savour a late lunch in a mountain altitude restaurant, or to return to your chalet in time for some relaxation before dinner. You can find your way back to Méribel's various villages (Mottaret, Méribel Centre, Méribel Village, Rond-Point des pistes or Altiport) without any stress, having consulted the times of the last 3 Vallées links and lifts home.
What's more, the interactive map and information on the 3 Vallées lift openings is available in summer too! It's an invaluable tool when you are organising a family walk or a mountain bike outing in the great outdoors.
Méribel skilifts opening
Winter: 2nd December 2023 - 21st April 2024
Summer: 1st July - 1st September 2023 (except Tougnète 2 chairlift, opening on 08/07)
3 Vallées ski area opening
Winter: 9th December 2023 - 19th April 2024 (partial opening from 2nd to 8th December and on April 20th & 21st)
Summer: 8th July - 1st September 2023
Download the official App
Weather, webcams, links, trail openings and more…
Check details
by resort

Each day, you can check what Les 3 Vallées has to offer you by viewing live information on the opening conditions and the times and state of the lifts, ski runs and links.
Méribel, located in the heart of Les 3 Vallées, promises you a stay under the sign of elegance and authenticity...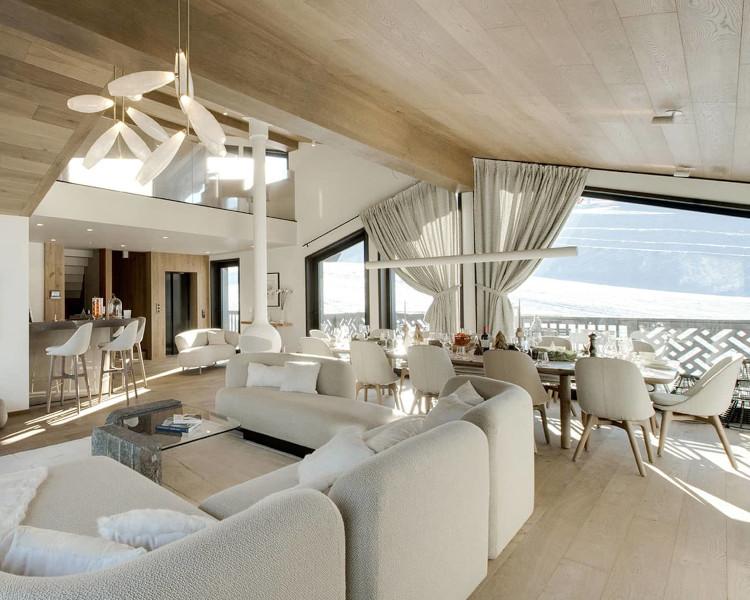 Book your stay
Les 3 Vallées Travel is: a team 100% at your service, a perfect knowledge of Les 3 Vallées area, personalized advice, a selection of the best accommodation in each resort of Les 3 Vallées, an infinite number of possibilities...
Skiers of all abilities intending to come for between 6 and 21 days can choose a custom-made skipass to create the perfect holiday.