This invaluable tool allows you to consult the 3-day weather forecast and the snow cover in Courchevel (1,850m) in Les 3 Vallées.
It enables you to inspect the area before you make a holiday booking or set out on the slopes with a 3 Vallées skipass.
The detailed weather reports of Courchevel give the temperature, cloud cover, wind speed, and snow/rain limit for the morning and afternoon, for the current day and the two following days
The forecasts are so precise that they give separate weather for the Courchevel resort centre and what you can expect at altitude. So, if the weather promises to be sunny but particularly cold at the majestic summit of la Saulire, you will know to put on your warmest ski clothes so you can still enjoy the breath-taking panorama despite the temperature during your stay in Courchevel. On the other hand, if fog sets in, you will know it's a good idea to head to the tree-lined slopes of the Courchevel/La Tania sector (1,400m) where you will best enjoy skiing. The weather forecast also covers the entire week ahead. It gives you the perfect overview of conditions, so you can convince yourself that a stay in Les 3 Vallées, the largest ski area in the world, would the ideal break to enjoy some fresh mountain air.
To help you get to know this vast playground better, you can check the snow conditions in the resort centre and at altitude. Everything you need to plan and enjoy your ski trips is here: snow quality, date and depth of the last snowfall, total snow depth, snow/rain limit and avalanche risk. And if a big dump of snow is expected this week, wouldn't it be the perfect opportunity to organise a day off-piste with an École du Ski Français instructor?
Don't forget to check the opening of the ski area live in order to organise your day's skiing as well as possible.
Today - Tuesday 05 December
Last update 05/12/2023
Courchevel 1850

1850m

Saulire

2700m

Morning

-4°

-9°

Afternoon

-6°

-11°

Snow quality

Fresh snow
Fresh snow

Snowfall

71 cm
136 cm
13 cm
118 cm

Snow line

Wind

0

km/h

14

km/h

- NW
Avalanche risk

3/5

Considerable

3/5

Considerable
Daily report
Cloudy weather clearing up at times ; rain and snow during the day. At daybreak, moderate southwesterly wind in Beaufortin the and Belledonne ; decreasing later. Elsewhere lighter winds.
Wednesday 06 December
Last update 05/12/2023
Courchevel 1850

1850m

Saulire

2700m

Morning

-6°

-11°

Afternoon

-3°

-9°

Snow line

Wind

6

km/h

- SE
17

km/h

- N
Thursday 07 December
Last update 05/12/2023
Courchevel 1850

1850m

Saulire

2700m

Morning

2°

-2°

Afternoon

4°

-1°

Snow line

Wind

9

km/h

- SE
14

km/h

- NW
Weekly report
The sun will shine. Variable winds, light at most places.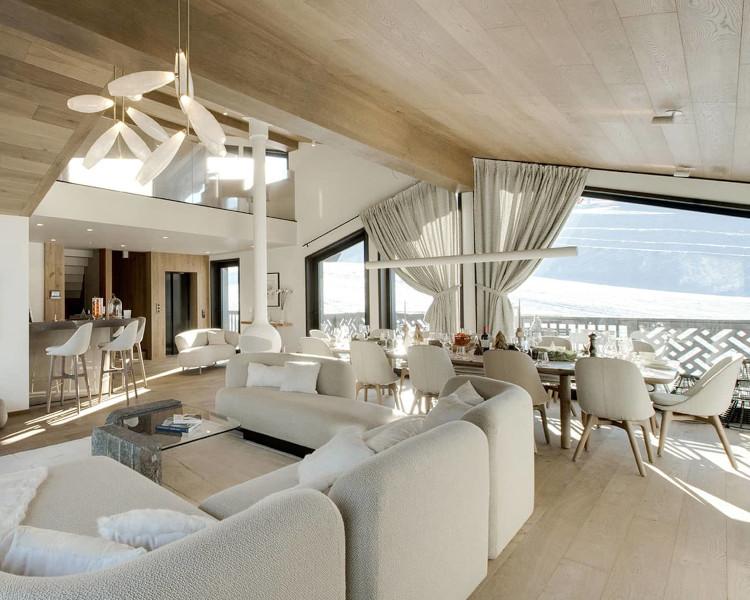 Book your stay
Les 3 Vallées Travel is: a team 100% at your service, a perfect knowledge of Les 3 Vallées area, personalized advice, a selection of the best accommodation in each resort of Les 3 Vallées, an infinite number of possibilities...
Skiers of all abilities intending to come for between 6 and 21 days can choose a custom-made skipass to create the perfect holiday.