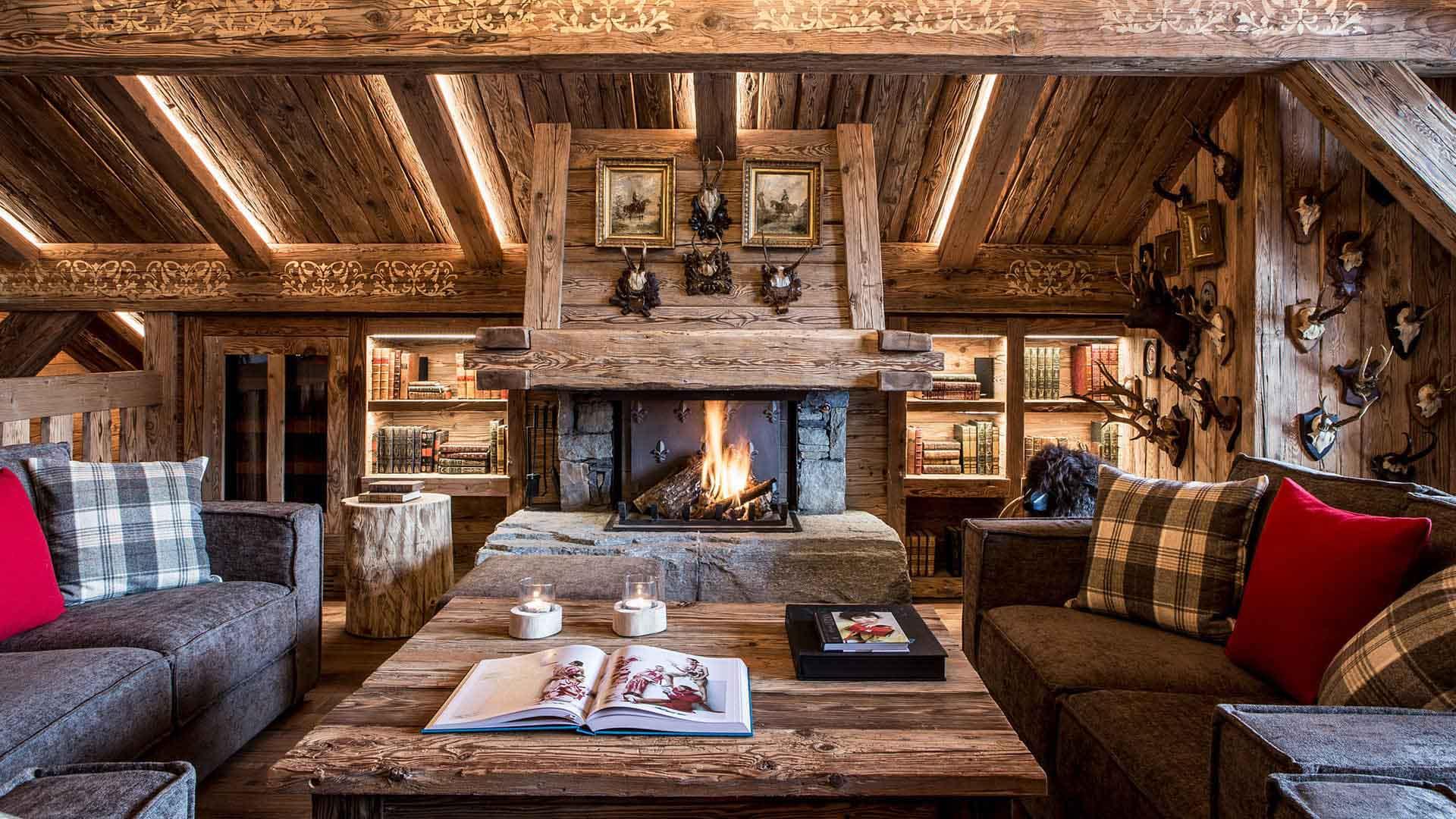 Find refuge in Les 3 Vallées, French Alps
With children

With teens

Adults

For all

Unique adventures
SPEND A WINTER'S NIGHT IN A 3 VALLÉES REFUGE
A shelter on high, a cosy hideaway, a simple cabin or an indulgent cocoon nestled against the white of jagged peaks - mountain refuges are aptly named.
Their mission is to provide shelter: to give mountain adventurers a night in the warm before they reach the summit or return to the valley. But mountain refuges have many other facets: they can be a destination in themselves, a place to share and exchange with our fellow travellers, or with those we meet along the way. They can also be somewhere to observe, to contemplate, places for inward reflection, hideaways for switching off the world's commotion… To listen to the silence of the snow falling on the roof, and always feel protected: sheltered.
Somewhere out of time.
Off the beaten track, surrounded by natural beauty.
In winter
Recharge your batteries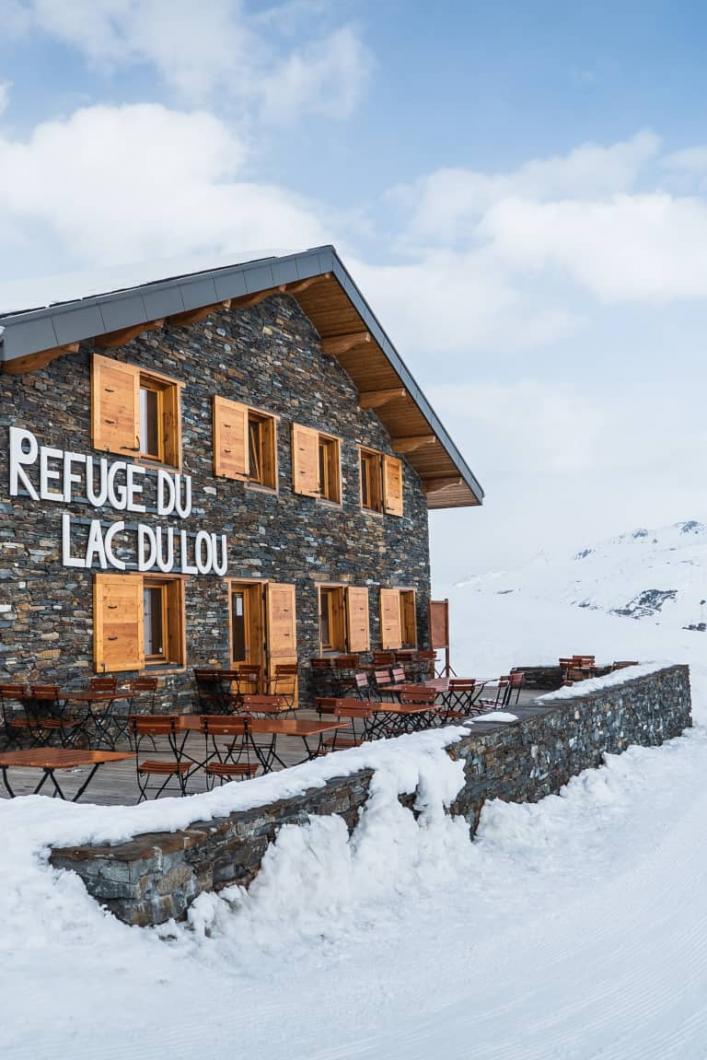 Wipe your hand over the fogged-up window so you don't miss a single bit of the show. The spectacle of the sun rising and shining on the virgin peaks. A timeless scene that never fails to astonish. Spending a night in an Alpine refuge is becoming more and more popular in summer, but it's a less common experience in winter. That said, across Les 3 Vallées' vast territory, some refuges are also manned during the winter season. Others don't have guardians on site, but remain true to their original purpose, all the time, for everybody: open.

It's your chance to seek refuge in winter in Les 3 Vallées. With family, friends, or individually… Meet up with loved ones, reconnect with yourself or with the surrounding natural environment. A unique experience.

On skis, sealskins, or snowshoes… how you reach a refuge sets the tone and mood for the experience you're about to have. Pack your things, choose your destination, and follow the itinerary, then dive into these wide-open spaces, enjoy unique panoramic views, and spot your sought-after den appearing on the horizon. Like the joyful thrill of a treasure hunt.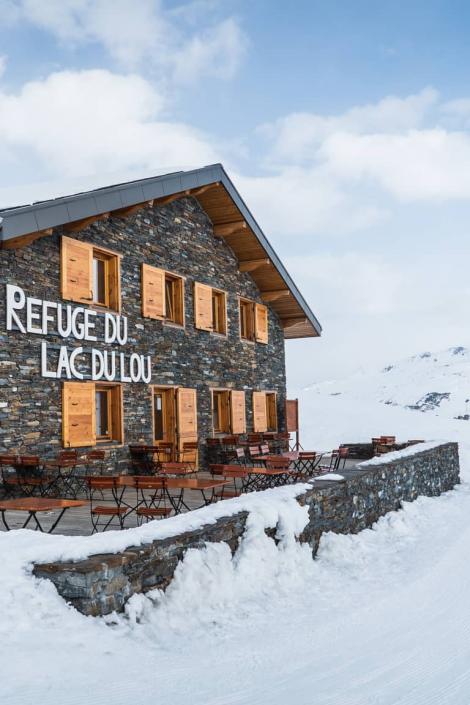 MANNED WINTER REFUGES
Lac du Lou Refuge in Les Menuires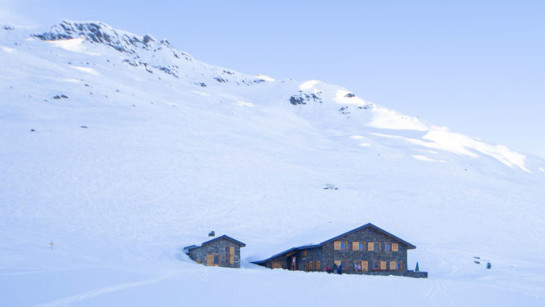 Renovated in 2017, this pretty, stone hideaway is perched at an altitude of 2,045 metres. It's accessible on snowshoes or touring skis via a marked trail or an off-piste descent from Point de la Masse in Les Menuires, Boismint or Cime Caron in Val Thorens. Once the day visitors have left, you'll find yourself hidden away from the world, with the guardians and their delicious meals, next to a frozen lake, under a starry sky. And there's nowhere you'd rather be.
In the early hours of the morning, after a night under a duvet in one of the 5 comfortable dormitories, treat yourself to the unique experience of being on the still-deserted ski area before anybody else.
Trait d'Union Refuge in Saint-Martin-de-Belleville
Just along from the village of Saint-Martin-de-Belleville, discreetly nestled in Les 3 Vallées' ski area, Le Trait d'Union looks more like an Alpine chalet than a mountain refuge. There are no dormitories here, just beautifully cosy rooms, one of the warmest personalised welcomes, and panoramic views from the terrace, which boasts a Nordic bath. This intimate den is ideal for a couple's getaway or a wonderful, revivifying family adventure. Accessible via the Saint-Martin-de-Belleville runs or on snowshoes via a trail from the village.
La Traye Refuge in Méribel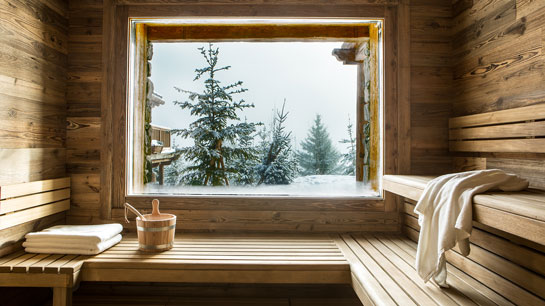 Like a little island of indulgence and elegance that blends naturally into the mountains, the first luxury refuge in the French Alps nestles in a natural setting, tucked away from the rest of the world, in the upper section of Méribel. 10 kilometres from the nearest tarmacked road, this hamlet of authentic chalets offers a welcome worthy of the finest palaces while retaining the spirit of an authentic mountain refuge.

In this extraordinary mountainside den where every detail has been carefully considered, the aged wood are enhanced by delicate décor and warm, welcoming fabrics. The spa is without a doubt worthy of the most prestigious city establishments - it's the perfect way to round off a snowshoeing session, or a tobogganing descent…
You can get there on foot, on snowshoes or on touring skis and your luggage can be transported separately.
---
UNMANNED REFUGES
Les Lacs Merlet Refuge in Courchevel
Have you heard about Courchevel's hidden treasure? The Avals Valley is a little paradise in the wilderness located on the edge of the Vanoise National Park. At the top of this valley sits the smallest refuge in the National Park: Les Lacs Merlet Refuge. Accessible from the top of the Roc Merlet or Chanrossa chairlifts, it's a short climb to Pas du Roc Merlet followed by a little off-piste jaunt to the refuge. In winter, guardian Corinne won't be there, but the pretty cabin that sleeps 14 remains open to passing mountaineers. They'll have to be completely independent as there's no running water or electricity. A woodstore, stove, gas bottle and bunkbeds provide the comfort required to spend the night. Everything else takes place outside: the immense whiteness against which stands the beautiful Aiguille du Fruit, silence… and billions of stars. Simple. Unique.
Corine Excoffier, Refuge Guardian
06 62 39 72 69 / 04 79 06 56 76
Plan Lombardie Refuge in Belleville Valley
Hikers seeking simplicity will love the experience of a winter night at the Plan Lombardie Refuge. In an untouched, wild valley overlooked by the magnificent Cheval Noir, the refuge is unmanned in winter, but a simple phone call to the guardian will let you pick up the keys and access the site. One bedroom with 6 beds, a kitchen area, a gas cooker, and cooking equipment, as well as electric lamps and a wood-fired stove, is available for hikers. The woodstore is outside, as is a fresh water supply - just 20 metres from the refuge. With a fascinatingly remote feel and décor, and an abundance of nature that will put you in the mood for contemplation… all while being just 15 minutes from the village of Saint-Jean-de-Belleville in the Tarentaise.
Le Saut Refuge in Méribel
The Tueda nature reserve in Méribel-Mottaret also offers its own treasure trove. Starting from the lake, hikers on snowshoes or skis can follow alongside the Doron des Allues river, for an easy 2.5 hour journey to the famous refuge. The site also marks the entrance to the Vanoise National Park zone. This eco-responsible wood and stone ensemble was fully renovated in 2013, but in winter, you'll have to content yourself with a little chalet that sleeps 8, a stove, wood, blankets, gas, and crockery. The adventure will never feel so real!
Be accompanied
YOUR BEST ALLIES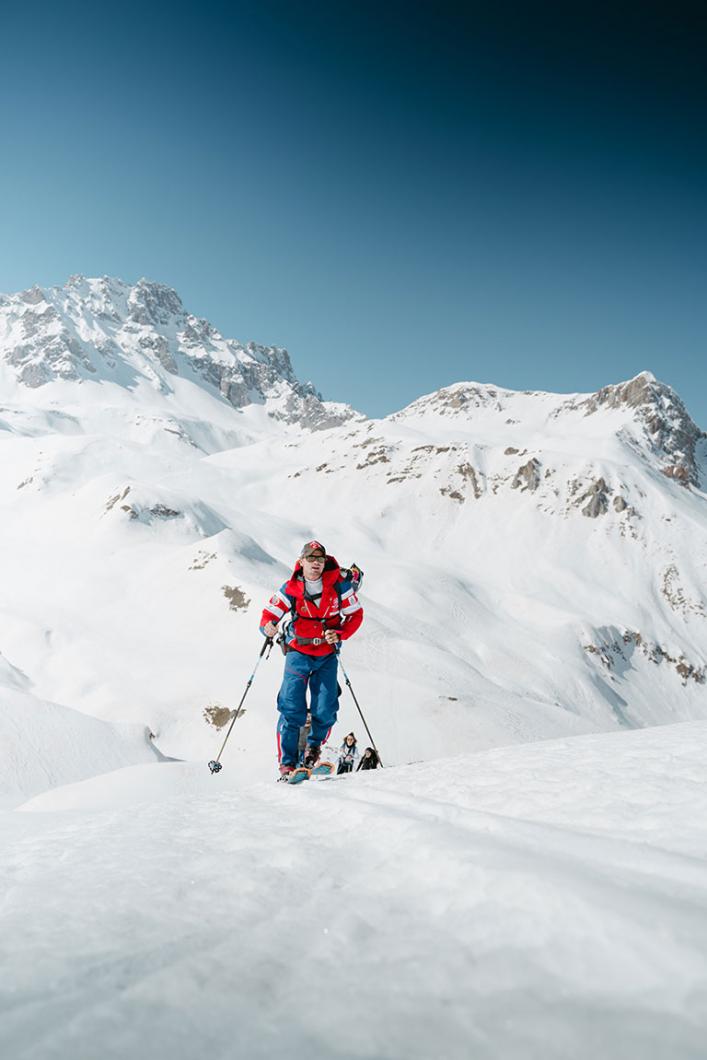 To live these adventures to the fullest and with total peace of mind, guides, leaders, and instructors are at your disposal in each of Les 3 Vallées' resorts. Snowshoe and ski touring sessions over a single day or including an overnight stay in a refuge… These mountain professionals know their territory and its history and are able to advise you and guide you on an itinerary off the beaten track that simultaneously meets your expectations and suits your ability.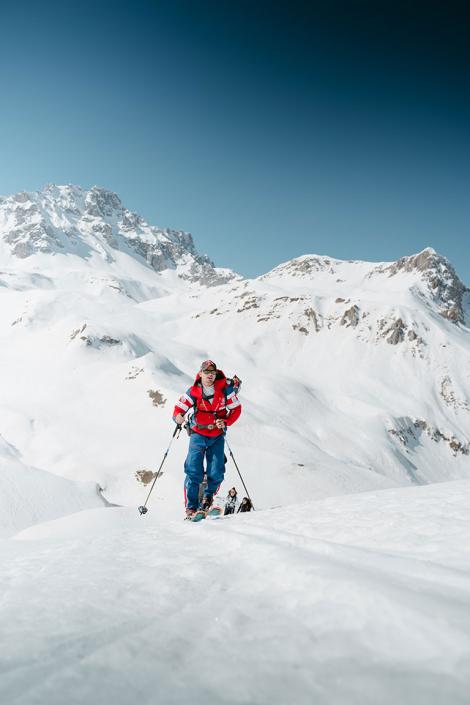 Ski School - Courchevel

esf Courchevel 1850

Ski School - Courchevel

esf Courchevel 1650

Ski School - Courchevel

esf Courchevel 1550

Ski School - Courchevel

esf Courchevel-La Tania

Ski School - Méribel

esf Méribel

Ski School - Les Menuires

esf Les Menuires

Ski School - Val Thorens

esf Val Thorens

Ski School - Orelle

esf Orelle
Les 3 Vallées Mountain Guides
Mountain Guides - Courchevel

Bureau des Guides de Courchevel

Mountain Guides - Méribel

Bureau des Guides de Méribel

Mountain Guides - Les Menuires

Bureau des Guides Vallée des Belleville
An exceptionnal territory
Unique
experiences
Les 3 Vallées is a limitless playground where anything is possible, where all your dreams can become true. Les 3 Vallées is not only about skiing, it's also a multitude of activities to practice alone, with family or friends...