10 extraordinary chairlifts in Les 3 Vallées
With children

With teens

Adults

For all

The best of skiing
Travel first class
Les 3 Vallées is 600 kilometres of interconnected ski runs. It's the guarantee of the very best snowsports, without ever having to go down the same run twice, and if you like, without even having to take off your skis thanks to the exceptionally well-designed ski lift network!

In addition to these endless possibilities, live your skiing experience to the full, with a cutting-edge fleet of ski lifts, no queues and optimised journey times. You'll spend a great deal more time skiing than you will on ski lifts! And even when you do board a lift, the conditions are a dream: every gondola lift, Funitel and chairlift offers unparalleled comfort and panoramic views it's impossible to tire of.
Travel from chair to chair as you discover Les 3 Vallées
 devotee Eveline Mathelet's 10 favourite chairlifts.
1. LES CHAPELETS – Courchevel-Moriond
A journey up to Le Signal summit at an altitude of 2,250 metres. The views over the surrounding mountains are undoubtedly among the most beautiful in the ski area, and thanks to the picnic tables, you can admire them while enjoying a delicious snack! Best of all, the lift provides access to the magical Les Chapelets run, a wild backdrop at the furthest reaches of Les 3 Vallées ski area.
---
2. LE BOUCHET – Orelle
Welcome to the highest point in the world's largest ski area, Les 3 Vallées Summit at 3,230 metres, plunging you into a high-mountain atmosphere that makes you feel like you're rubbing shoulders with a vast expanse of sky… La Tarentaise on one side, La Maurienne on the other, with the joys of snowsports and wide-open spaces connecting the two!
---
3. GRANGES – Les Menuires
This comfortable chairlift allows you to access to one of the essential summits of Les 3 Vallées : Les 3 Marches at 2704m. The panorama is breathtaking.
---
4. DOU DES LANCHES – Courchevel-La Tania
After a stunning, challenging descent, this chairlift climbs up the mountainside, taking skiers to the Col de la Loze (2,305 metres), a junction between Courchevel and Méribel. In summer, the Col becomes an arena for cycling enthusiasts when it transforms into a cycle path connecting the two resorts. It hosted the end of a Tour de France stage in summer 2020.
---
5. LES SUISSES – Courchevel
It appears that all roads lead to Les Suisses chairlift! It takes you up to La Saulire's summit, Courchevel's culminating point at 2,740 metres, boasting a unique panoramic view and an optional route to Méribel.
6. OLYMPIC – Méribel
In this wild sector, you'll feel like you're the only person in the world, with the mountains watching over you as your only companions. That said, the floodlights will be trained on the Roc de Fer run (2,294 metres) where this lift leads: it's the site hosting the Courchevel-Méribel 2023 World Championship events!
---
7. LE BETTEX – Les Menuires
We'd be willing to bet that you had no idea Les 3 Vallées ski area extended so far down the Belleville Valley, all the way to Les Menuires! Let this lovely, wide, rarely used run whisk you away with its wide turns, then take Le Bettex chairlift back to the resort centre.
---
8. PLAN DE L'EAU – Val Thorens
In the highest resort in Europe, a series of chairlifts will take you through an incredible landscape. With exhilarating views and an astounding mountain cirque, the atmosphere is as magical as it is modern. The vintage Plan de l'Eau, set a little way out of the ski area, offers a timeless experience.
---
9. CÔTE BRUNE – Méribel Mottaret
Overlooking long, white, untouched stretches of snow, this chairlift takes you on a gentle journey up to the Col de la Chambre at 2,850 metres, with breathtaking panoramic views over the slopes and the valley. At the summit, will you get back onto Méribel Mottaret's runs, or will you set off to discover Val Thorens?
---
10. MOREL – Méribel
The world's largest ski area also includes preserved sectors, quiet little runs, and timeless moments. That's exactly what you'll experience when you board Le Morel, a little chairlift through the pine trees, which goes right up close to the chalets. A magical journey you'll always remember!
We did say 10 but...
11. "Phantom" chairlift
it was impossible for Eveline Mathelet not to mention the Creux Noirs (or should we say, the "phantom" Creux Noirs chairlift!) in this round-up of the 10 extraordinary 3 Vallées chairlifts. In Courchevel, after a steep slope up close to the rockface, it used to provide access to a challenging, little-used sector. You can still ski it… but now you have to carry your skis to get there!
3 Vallées
Skipasses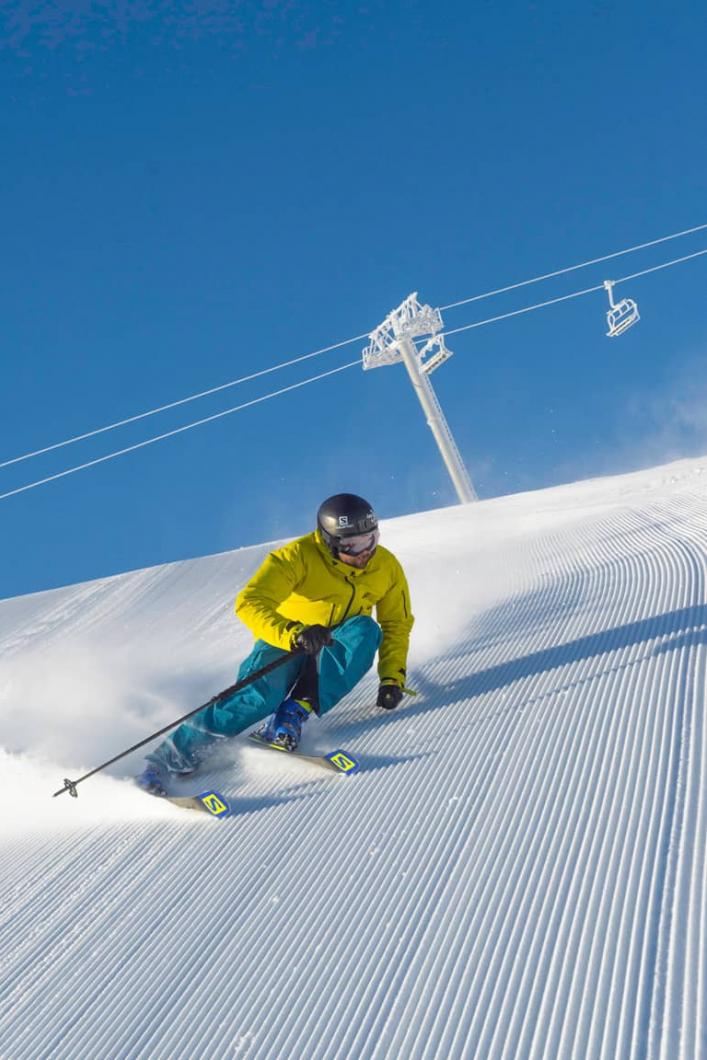 Twice as much time on the pistes ! Three valleys, seven ski resorts… make sure you don't waste a minute of your precious holiday time!

Before you set out on your unforgettable ski holiday, why not do the necessary admin online? Buy or reload your skipasses on the internet!
Buy your skipasses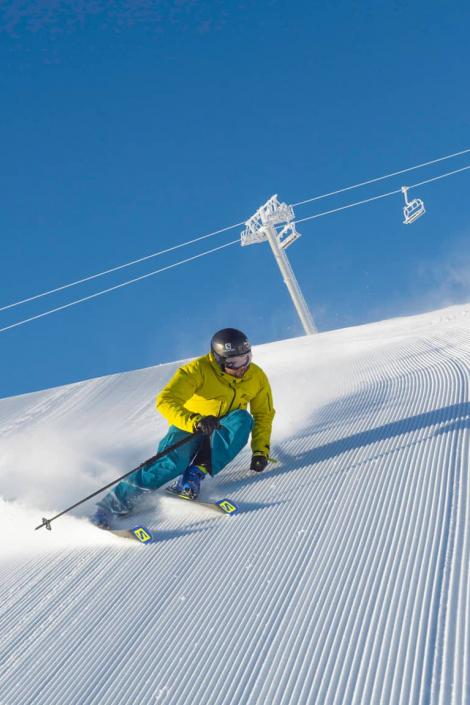 Les 3 Vallées
The best of
skiing
It's no coincidence that Les 3 Vallées is THE n°1 destination for connoisseurs: in the world's largest ski area, a 600-kilometre network of doorstep skiing runs delights skiers of all abilities.