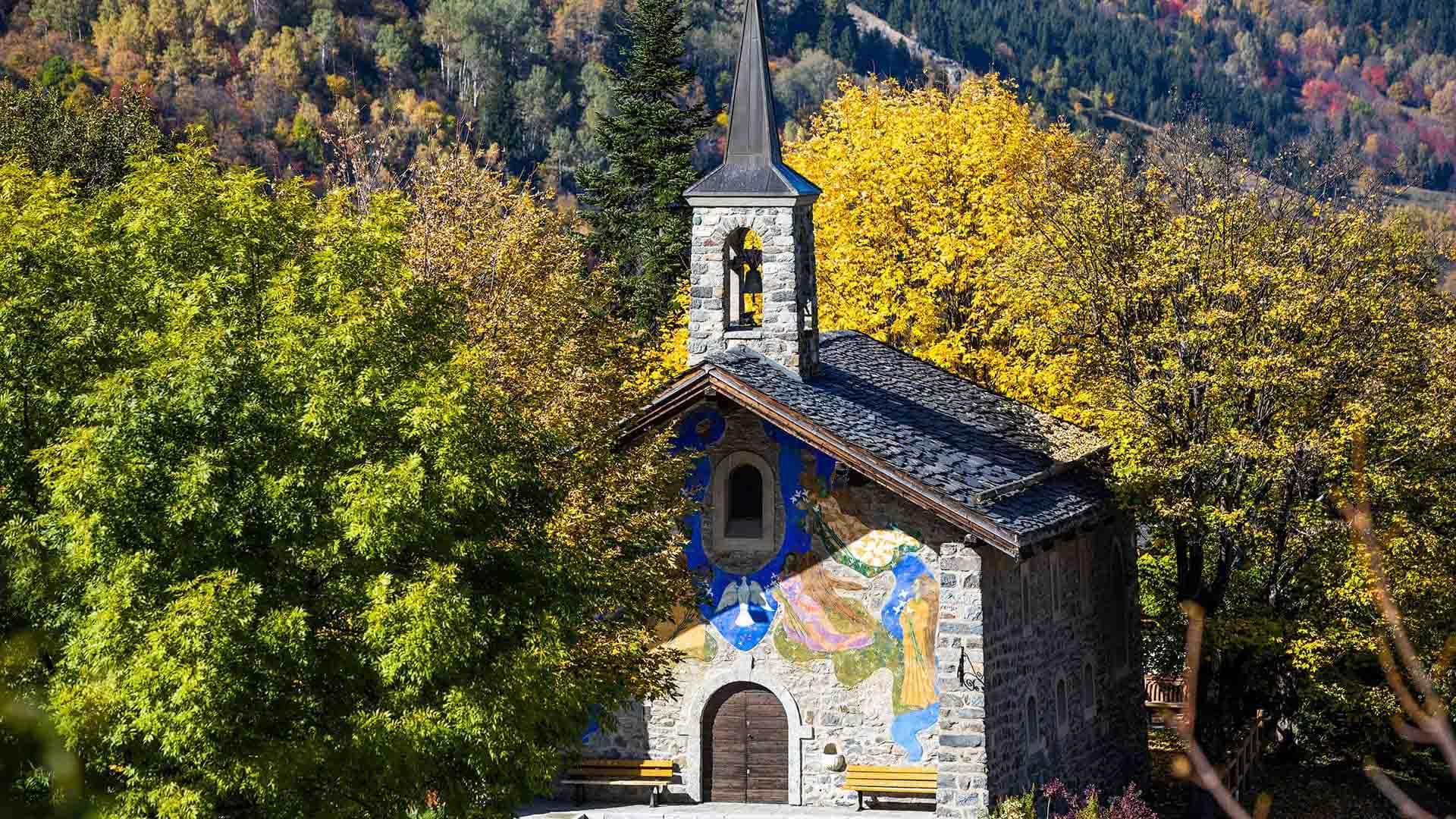 3 Trails to discover the cultural heritage
With children

With teens

Adults

Easy

Family friendly
Set off with the family to discover the cultural heritage
Discover 3 cultural heritage trails of Les 3 Vallées during your mountain hiking trip. Baroque art was born in the 16th century to honour God and revive Christian faith. With around 80 buildings constructed in this unique style, baroque is a particular feature of the Alps and the Savoie département.
Along the Baroque Trail of Les 3 Vallées!
Le chemin du Paradis
Courchevel - Intermediate
This loop connects Le Praz, Saint-Bon and Le Freney. Make sure you don't miss the baroque church in Saint-Bon. Built in the 17th century on the site of the former 14th century Roman church, it is part of the Baroque Trail®. In Courchevel Le Praz, head to the square where you'll find a 15th century chapel dedicated to Sainte Marie-Madeleine. As for the hamlet of Le Freney, it has preserved its chapel, dedicated to Sainte Anne and built in 1680.
The village circuit
Méribel - Intermediate
Set off from the centre of Méribel and walk down towards Raffort, going through Mussillon along the way. Choose from two different routes, both inviting you to discover the valley's rich heritage, including Chapelle Saint Jacques and the old chalets, the mill, the narrow old streets and barns in Chandon, the cowsheds in Le Cruet and the baroque church in Les Allues.
The Pilgrim's Trail
Saint-Martin-de-Belleville - Easy
Discover sanctuaries, chapels and oratories, a testament to the faith of our mountain dwellers along this pleasant walk between meadows and hamlets. Setting off from Notre Dame de la Vie sanctuary, take the marked path towards the hamlet of Saint Marcel. Walk through the village and cross over the D117, where the path starts going uphill towards the Sainte Anne oratory. Then turn right onto a flat footpath which leads to the hamlet of Les Granges and Saint Agathe chapel.